Recently, Tivoli Audio, a high -end radio audio brand in the United States, launched the improved version of its own hot -selling M1D M1D2 (full name Model One Digital Generation II). Fresh purchase.
Compared with the similar M1BT (1980 yuan), the M1D and the old two generations are much more expensive, mainly because the functions of the latter two are more modern and more convenient for the use of smartphone users.
After a few days of toss, I roughly figured out the characteristics of M1D2, and today I briefly talk about it.
The reason why it is "simple" is also because of its previous M1D, I have interpreted it in 2019. Because of this, there are not much comprehensive comments on new products.
M1D2 has two obvious improvements relative to M1D. One is AirPlay2 supporting iOS devices, and the other is bass enhancement.
In other words, the sound quality and shape of the M1D gave me a lot of goodwill, and this function and sound quality improved again, which moved me even more.
The packaging box is completely different from the first generation.
The prototype is derived from the audio agent of Shanghai Audiovisual Master.
Maybe it was a audition tour? The accessories are a bit weird.
For example, two exactly the same plug …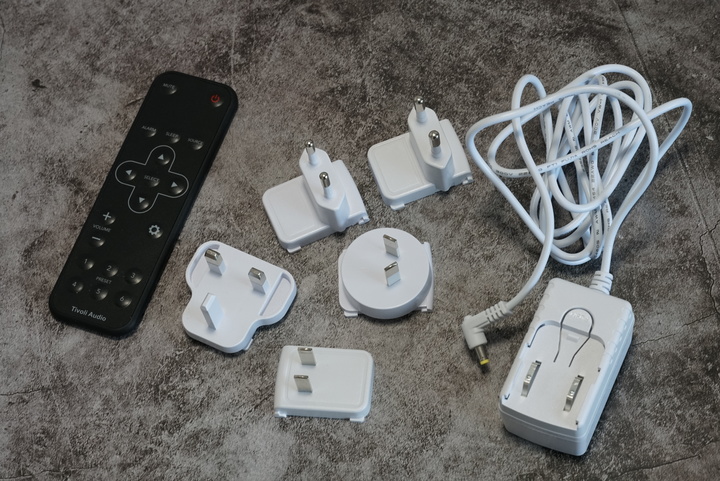 The official description is a total of 5 more countries.
Anyway, the main accessories are the above figure, which is similar to the bose mini soundlink, but there must be an extra function remote control.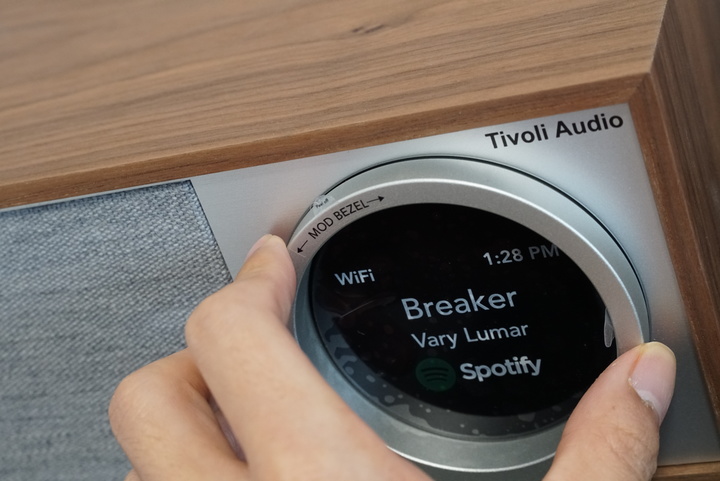 This remote control is thin and the feel is not good, but the frequency of use is quite high, especially the "settings" button above. Functions such as "alarm clock", "time settings", and "dormant" must be operated in the first step.
However, there are also some functions that can be separated from the remote control, such as adjusting FM radio, replacement, volume increase and decrease, audio mode switching, turning on, Bluetooth pairing, and so on.
The box is composed of metal (aluminum alloy), wood, and Danish Gabriel fabric webmons. The Gabriel brand has a history of more than 100 years. It is a well -known furniture fabric manufacturer.
M1D2 is a WiFi Bluetooth radio speaker. Its features seem to be quite a lot, but in the experience, it feels very simple, and it will not bother people. However, if people who do not contact digital products first come into contact with it, it is still necessary to study the instructions.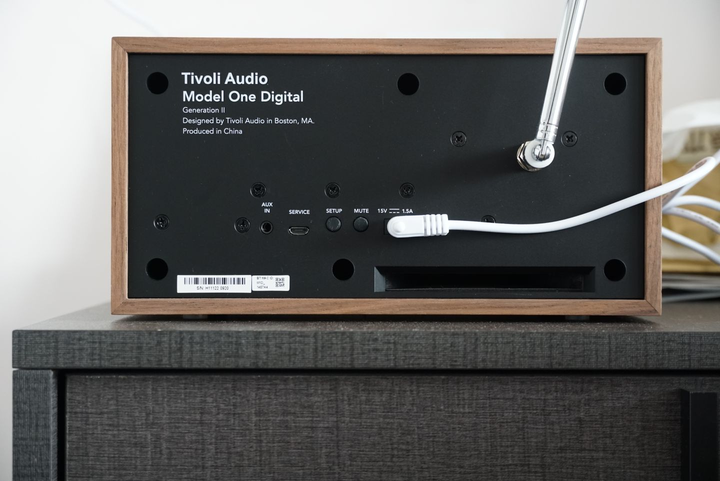 This thing will be very beautiful everywhere, and the excellent design will instantly enhance the taste of the home.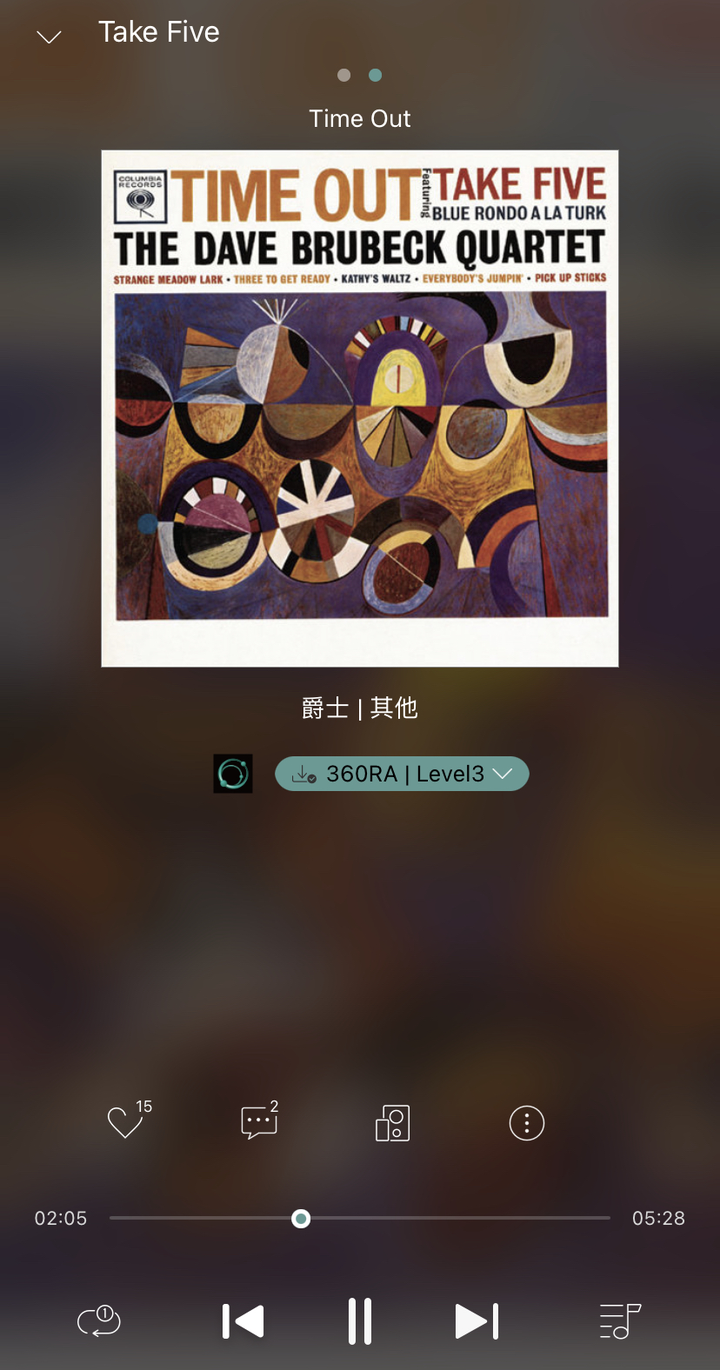 Weighing 1.55kg, the specific size is 11.5 height × 22.2 width × 14cm deep, the volume is not large, and it does not take up the place.
This part of the factory has stickers. After removing, the face value of the whole machine also followed.
The previous song, the next song, and the frequency adjustment table can be used.
In addition, other practical functions can also be achieved in the form of double -pressed and long -pressing in the form of double -pressed and long -pressing.
I won't go into details.
The round button here can be switched by long pressing, short pressing, and turning the tuning amount.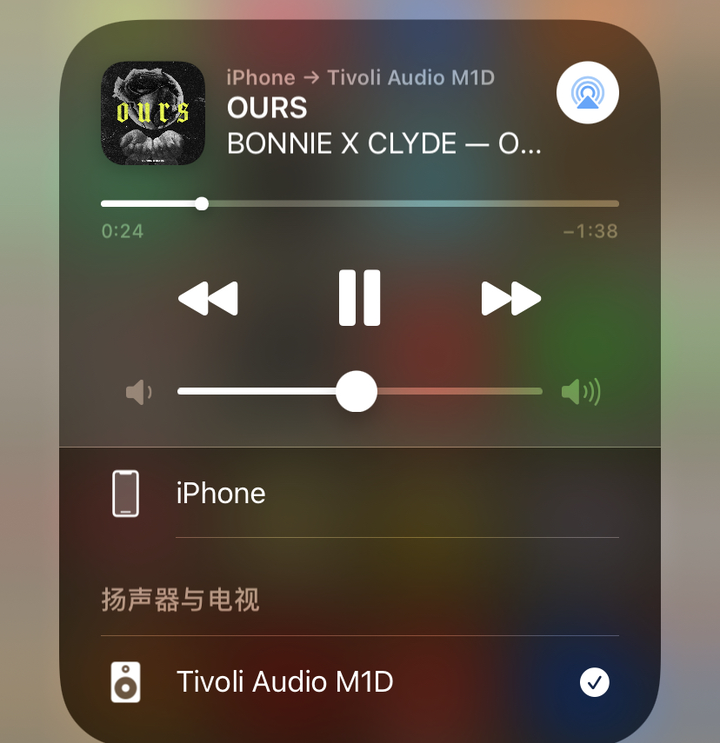 Design elegance and good workmanship. Every detail is through the spirit of the craftsmanship who is excellent.
Because of this, even if most of the products of Liujin's years are sold more expensive, they can still attract many radio speaker players who are pursuing taste.
There are two buttons, a audio jack, and a rectangular poured hole. The overall configuration is similar to the initial M1D.
But specific functions, such as the buttons are Setup and Mute, and the initial M1D is not Mute but Party Mode.
Aux in is the audio input, which can be used in some cases, but there is no φ3.5mm audio cable.
This is a photo taken when evaluating M1D in 2019. It can be seen that the previous generation of products attaches more attention to pairing.
Because of the optimization of WIFI on AirPlay2 for Apple devices, I also tinked for a while.
In particular, it is necessary to prompt that on the wireless network setting page, a new playback device link is added, and a password must be set, otherwise it will not be connected to WiFi. Maybe you can, but my machine needs to enter a password.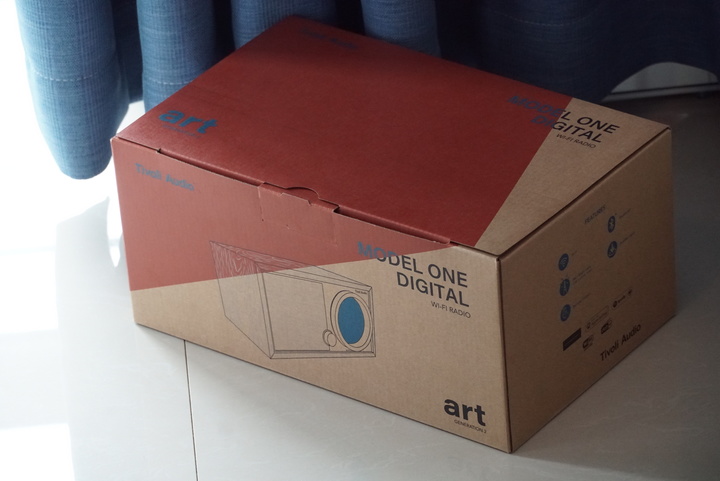 After getting this, you can walk around with your mobile phone while singing. If you have more devices that support AirPlay2 in your home, it will be very interesting to play these small electrical appliances in the family through a mobile phone.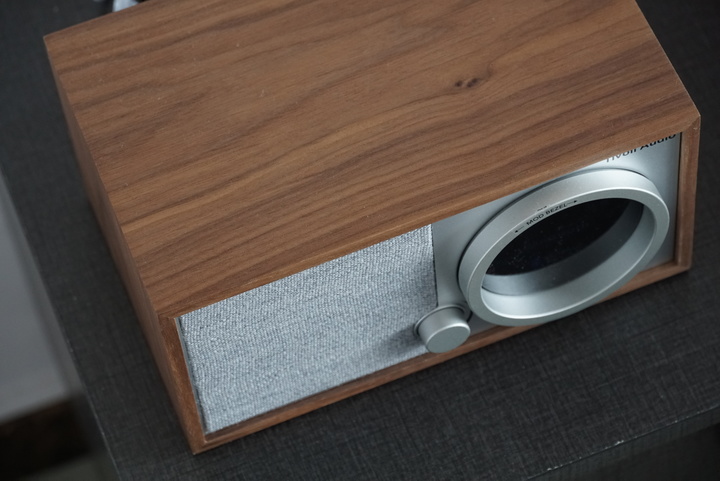 The picture shows a playback based on the Apple Music App.
Of course, QQ Music, Netease Cloud Music, audio streams of various video websites, and even Sony's 360ra format music can be played smoothly through Apple's AirPlay.
The overall experience is smooth and stable, and the sound quality is excellent, but it is puzzled that once you switch to other audio modes (such as FM Bluetooth), and then return to the WiFi state, you cannot continue to play music. You can only see it in the control center, but when you click the word "Tivoli Audio M1D", it will be prompted invalid. In view of this, you can only restart the M1D2 and enter the WiFi mode and then re -connected.
Because the solution is temporarily unknown, if you use WiFi mode every day, try not to easily switch other modes. Move worry.
Sound quality part:
Consistent with the tone of other speakers of the brand, M1D2 has a condensed, soft, and natural sense of hearing.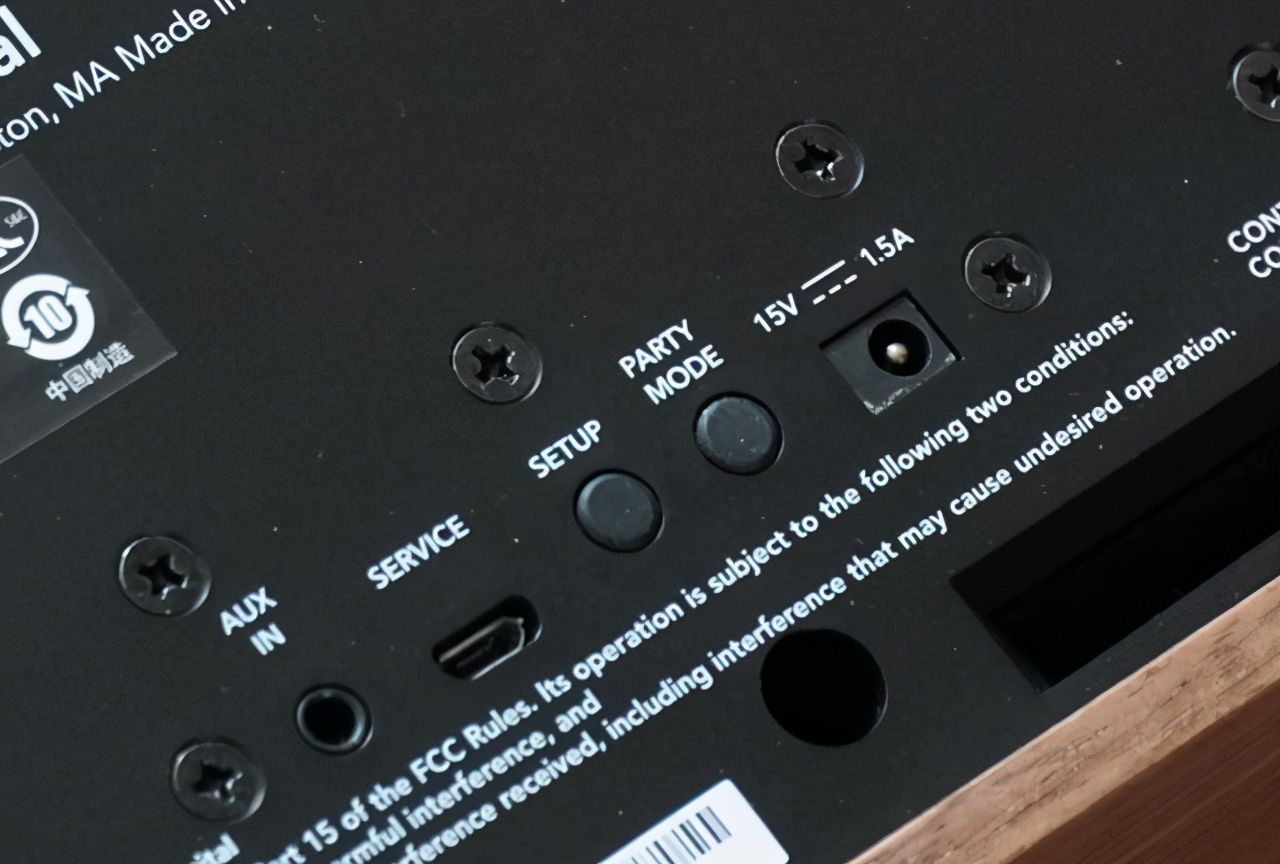 "Gum" is a solid, powerful, and clear;
"Soft" means that the lines are beautiful, not hard, not cold, and durable;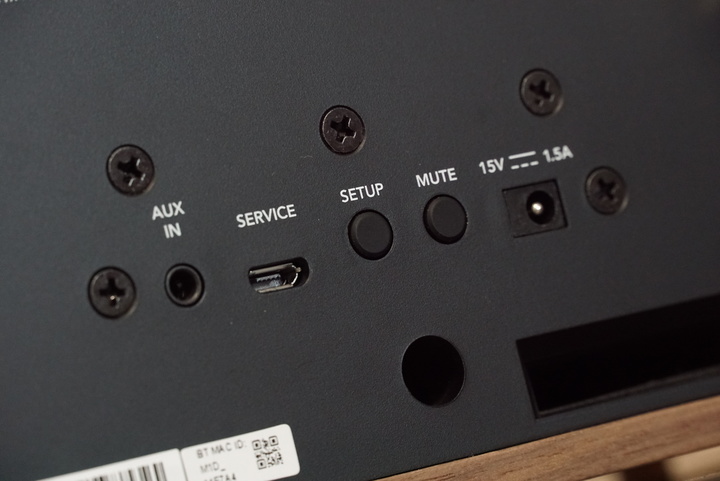 "Nature" means real, but it emphasizes certain frequencies, as smooth as water.
The above three points are the consistent sound characteristics of the Tivoli brand.
The bass of the new M1D2 has greatly improved compared to the M1D, and this ear can be perceived, but based on this, its three -frequency distribution still maintains the "relaxation" and "nature" of the brand. The characteristics of this softness and listening resistance are obviously different from the Bluetooth speakers priced in Sony and Jehs and other brands that I have heard.
In general, it is a very good voice combining quality and hearing, and instinctively analyzes its "quality". This point is placed in the headset products, and some are similar to the JVC FW10000. To achieve this effect, I think it can be regarded as a "reference level" tuning in a sense.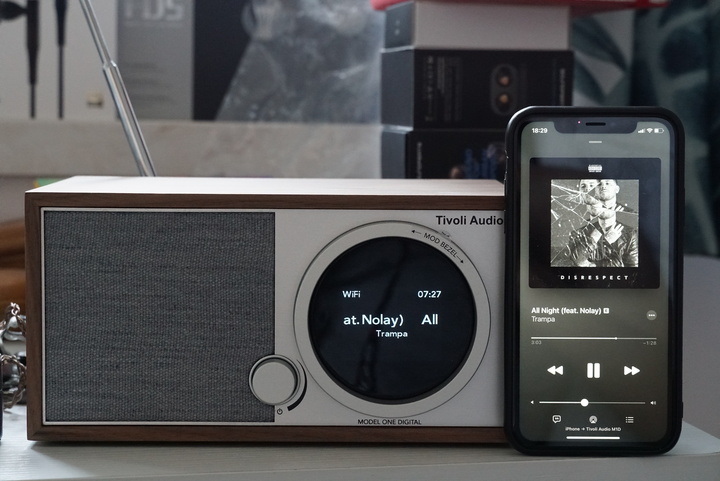 If it encounters music with good recording quality, its resolution will also be impressive, and it will show a clear and precise sense of scene. Especially when listening to the Sony 360ra format music, M1D2 shows a wonderful separation, sense of scene, and gorgeous and delicate treble.
Even if its energy is limited, it cannot erupt a greater dynamic or bass impact than other brands of pure Bluetooth speakers, but I believe you will still fall in love with this sound. Because it is too moist and too natural. However, it still needs to be reminded that the positioning of the M1D2 is the home radio WiFi Bluetooth audio. Its multifunctional attributes cannot be only for "sound hard quality". Therefore, if you are purely audio enthusiasts, it may not be enough to enter your eyes. In my feelings, M1D2 is more like an exclusive to fever. Its sense of joy is dissolved in high -standard audio properties, showing a kind of Zen.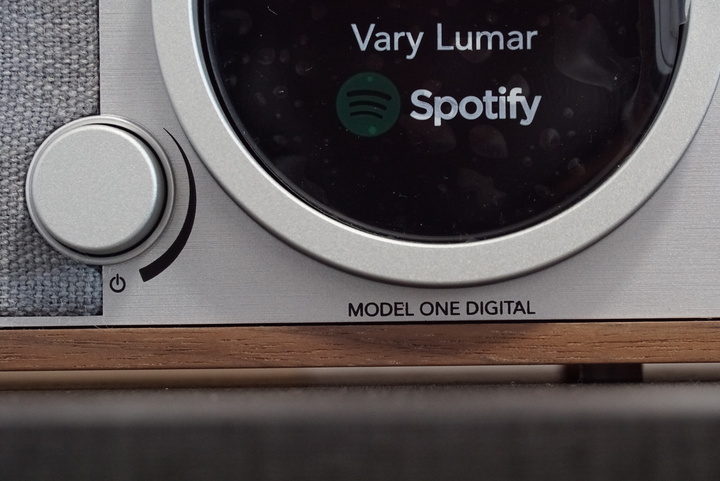 In addition, due to the improvement of the thickness and energy of the middle and lower disks, it will have a more excellent atmosphere of music types such as dance music, hip -hop, and electronics.
The loudness is also very good. In the space of 15 to 25 square meters, it can give people sufficient sound pressure. If it is at night, it is enough to drive the volume to one -fifth. Some people like to hear the radio before going to bed, but only need a little loudness. At my standard, its minimum volume is also small enough, and there will be no disturbance problem.
Summary: Classic industrial design, high -level sensory materials, retro and elegant fashion sense, relatively small volume, rich listening methods, various practical functions, outstanding audio properties and enhanced bass. This is Tivoli M1D2.