As a pioneer of adhesive technology, the application of 3M adhesive products in the consumer electronics assembly market has been highly respected by industry customers. From consumer electronics structure, lineboard bonding, to the bonding of monitors and other electronic components, 3M companies provide not only high -quality products, but also a overall solution for customers to tailor them.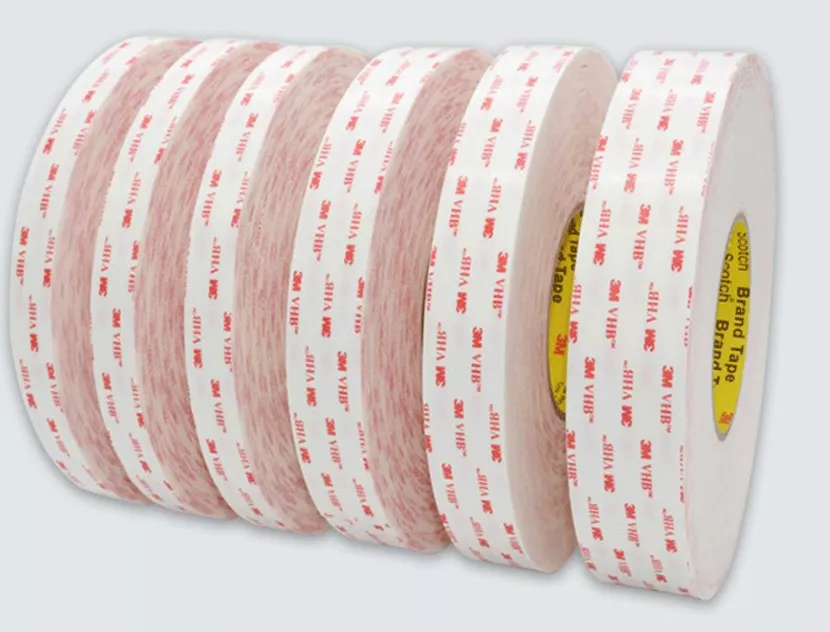 Double -sided tape -the same adhesive on both sides
3M companies provide a series of double -sided tape products with different thickness, base materials, temperature resistance and adhesive strength for customers to choose from. 3M double -sided tape, for plastic and metal materials, and even powder sprayed (such as: UV spray surface) or some difficulty surface surfaces have excellent adhesion and cooling and cold shock.
In the consumer electronics assembly industry, 3M double -sided tape is widely used in window bonding, LCD modules, tapes, components fixed, padding, foam, foam, Mila tablet, and high temperatures without high temperatures. Fixing the flexible circuit board in the lead process.
Double -sided tape -Different adhesives on both sides
The double -sided tape with different adhesives on both sides is suitable for bonding two surfaces without material, and it can also meet the needs of re -positioning. In the consumer electronics assembly industry, for example: 4377 series products, one side of the silicon resin, the other side of the bonding plastic material or adhesive components that need to be re -positioned.
No substrate pure glue film
Pure glue film products have good posture and adhesion on the rough surface, curved surfaces, and have the characteristics of temperature resistance, humidity resistance, solvent -resistant and other characteristics. The 3M company also provides double -sided separate paper versions for easy processing of processing. In the consumer electronics assembly industry, pure glue film products are widely used in various plastic/metal shells, nameplate/logo, microphone mesh and filter, metal/polyester cover film switch and foam. Its high -temperature product can also fix the flexible circuit board in the process of refuating welding.
Protective film
The 3M protective film has excellent abrasion resistance. It can minimize the wear of the surface of the electronic product during transportation and use, comprehensive and complete and long -lasting protection. In the electronic product assembly industry, it is mainly used to protect the surface or nameplate of precision electronic LCDs such as digital cameras, MP3, and protection during the transportation of battery shells or backlight.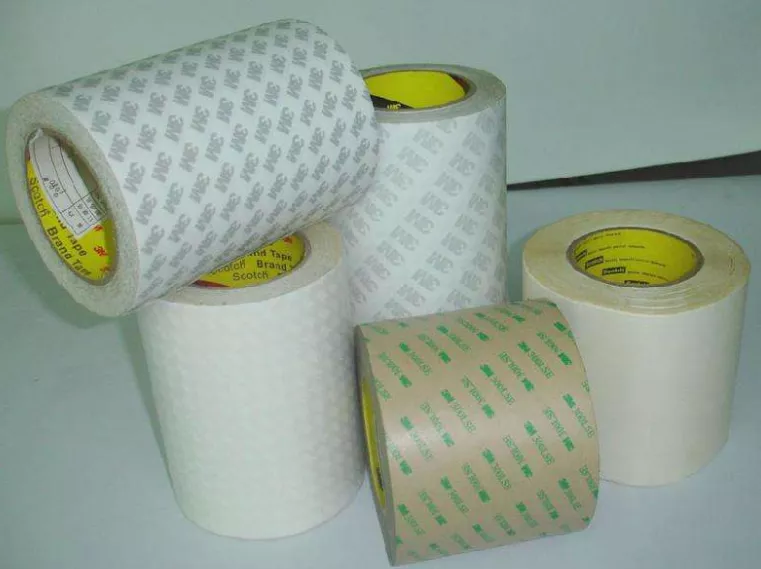 High temperature cover tape
The 3M high -temperature cover tape is mainly used in the consumer electronics line board's peak welding process to protect the golden fingers and other jacks on the line board, so that it will not cause the line electrical conduction or connecting the connection to the connection. It is not easy to fall off during use, and it is easy to peel off after use without leaving remnants.
Special single -sided tape
There are many types of 3M special single -sided tape. In the consumer electronics assembly industry, the products provided by 3M are mainly single -sided PET shading tape, which is used in the lit of LCD modules; ultra -high molecular measuring polyethylene tape has a low friction coefficient and excellent abrasion resistance. Effective solutions for vibration problems.
Label
The 3M label products can be divided into four categories according to their functions. The first category is durability tags, the second category is high -temperature tags, the third category is anti -counterfeiting label, and the fourth category is transparent removal tag as protection as protection. membrane. Both have good UV resistance and weather resistance. Most of them can be printed by heat transfer and printing. In the consumer electronics assembly industry, durability labels are widely used in information identification of electronic products. High -temperature label can withstand the welding of the waves, tracking the circuit board information or SIM card insulation. Anti -counterfeit labels, after the exposure of "VOLD" anti -counterfeiting words to track and ensure quality. The transparent can be removed for the protection of digital cameras and MP3 screens. It is highly transparent.
adhesive
The application of 3M adhesive products, in the field of consumer electronics assembly, has four main types: epoxy resin glue, acrylic resin glue, PP resin hot melting glue and silk net printing glue. The corresponding operation time and operation intensity are different. Epoxy resin glue and acrylic resin glue for adhesive metal and plastic parts; PP resin hot melting glue is used for flexible circuit board/wiring reinforcement, and the adhesion of components on the printing line board; Type pressure -sensitive glue has high temperature resistance. In addition, it should be mentioned that 3M not only provides excellent adhesives, but also provides customers with a glue system that helps improve production capacity.