The home solar power generation system is relatively simple, but it is still more complicated for those who have not been in contact before. Learn DIY home solar photovoltaic power generation system. Helps save costs and get maximum value. So how to assemble the solar power generation system without experience? You can.
The use of solar power supply system is convenient for maintenance, and the service life is more than 20 years, and a variety of complexation methods. Safe and reliable, noise, low failure rate, long life, environmental protection, no geographical restrictions, short construction periods, casual scale, simple disassembly, convenient movement, etc., avoid long -distance cable laying of damage and engineering costs of vegetation and environment Essence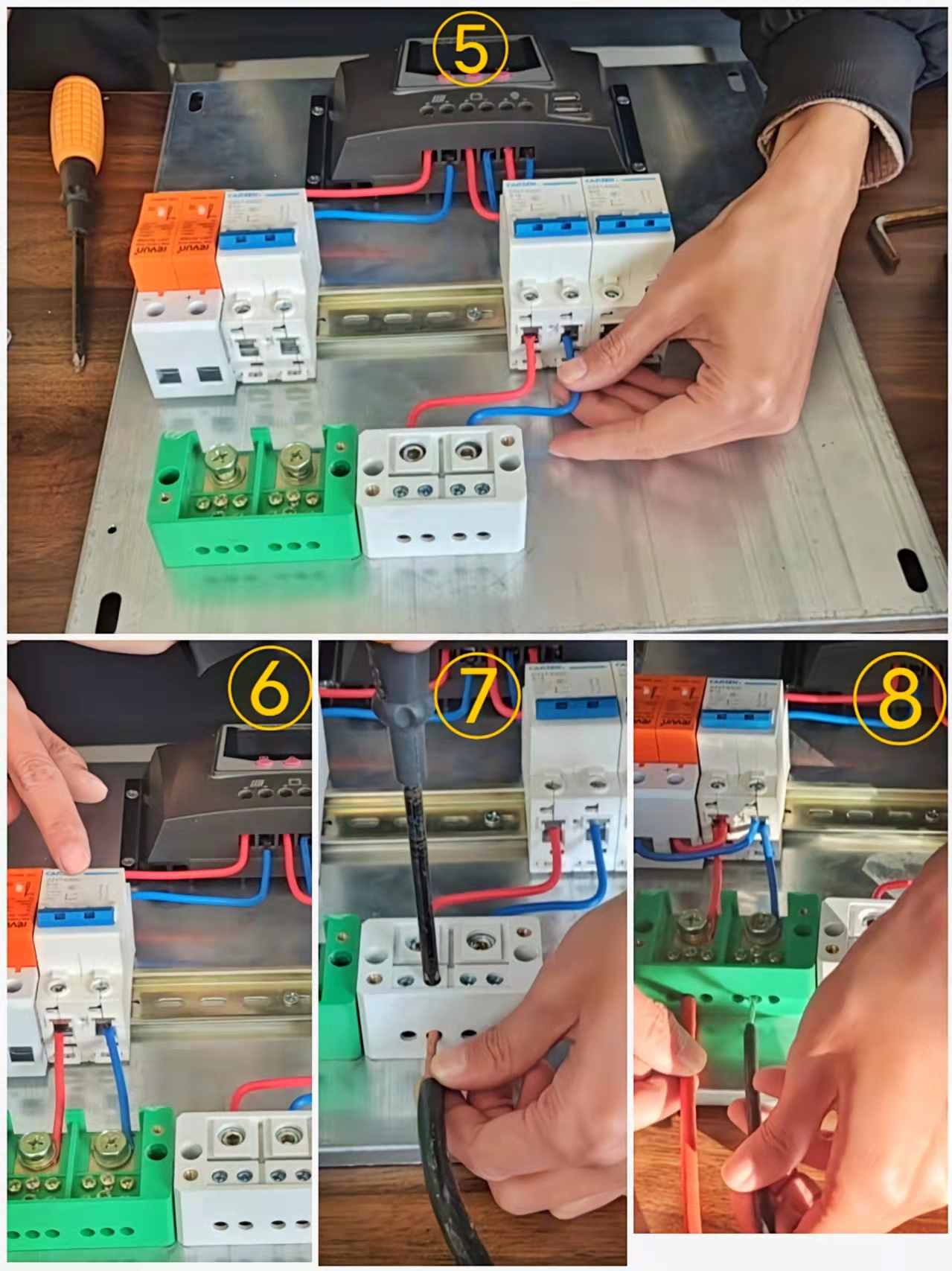 First of all, I will introduce a simple small home solar power generation system. First of all, let's look at the required accessories: controller, anti -wave module, wiring terminal, battery, solar board.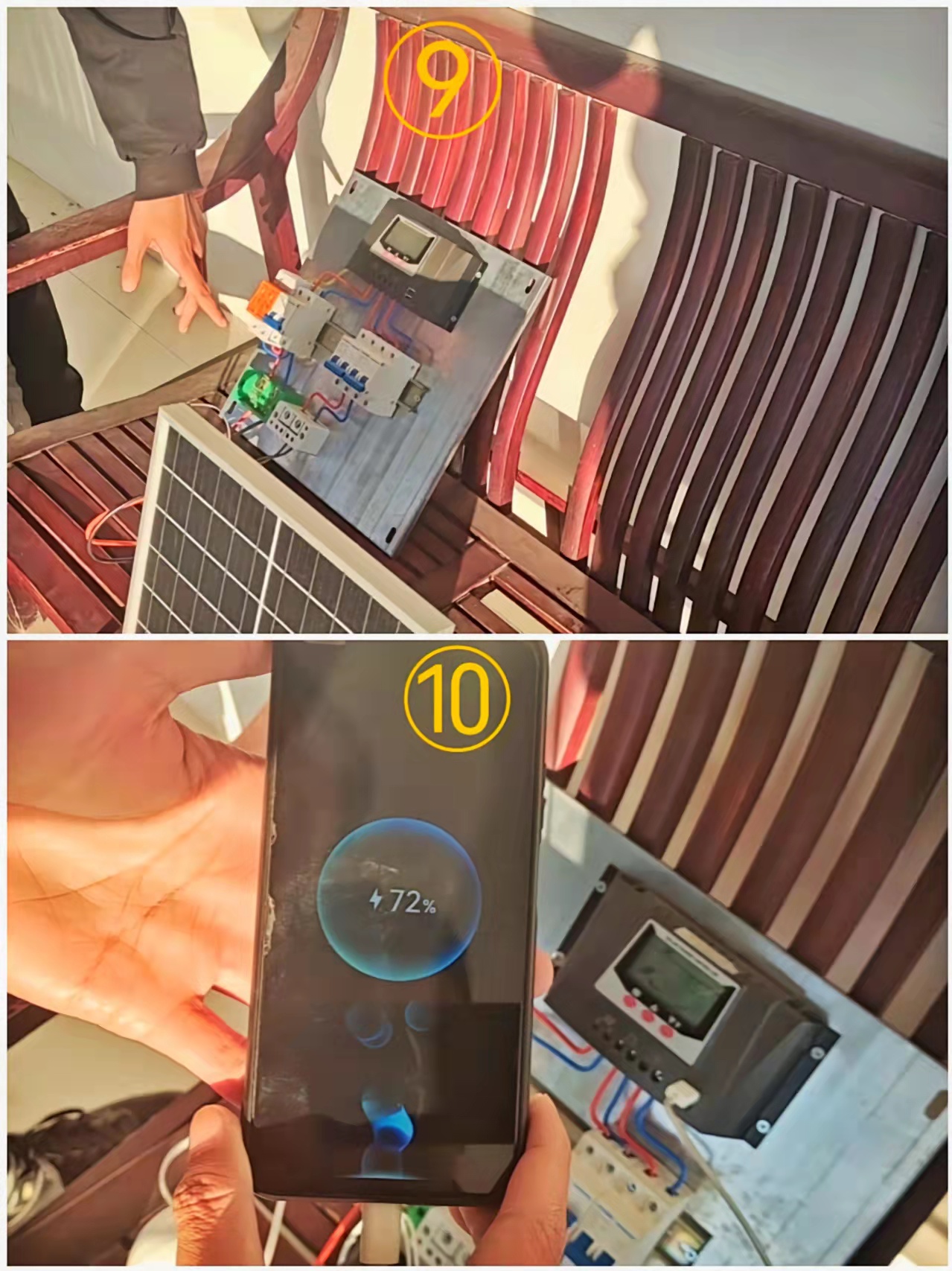 The above is the component that we need to assemble the home solar power supply system. Let's assemble together
1 We fix the controller with screws on the bottom plate of the hole.
2 The power switch and the anti -wave module are installed on the sliding rail of the slot and fix the middle position of the bottom plate.
3 Below the two wiring terminals are also fixed to the bottom board.
After fixed the above components, we started the most critical step.
4 First connect the controller to the icon of the battery side to the positive and negative line.
5 Then lead the controller's power to the power switch below, then introduce the controller's solar panel to the lower left power switch, and connect the anti -wave module with the lower left switch to introduce the battery end into the terminal.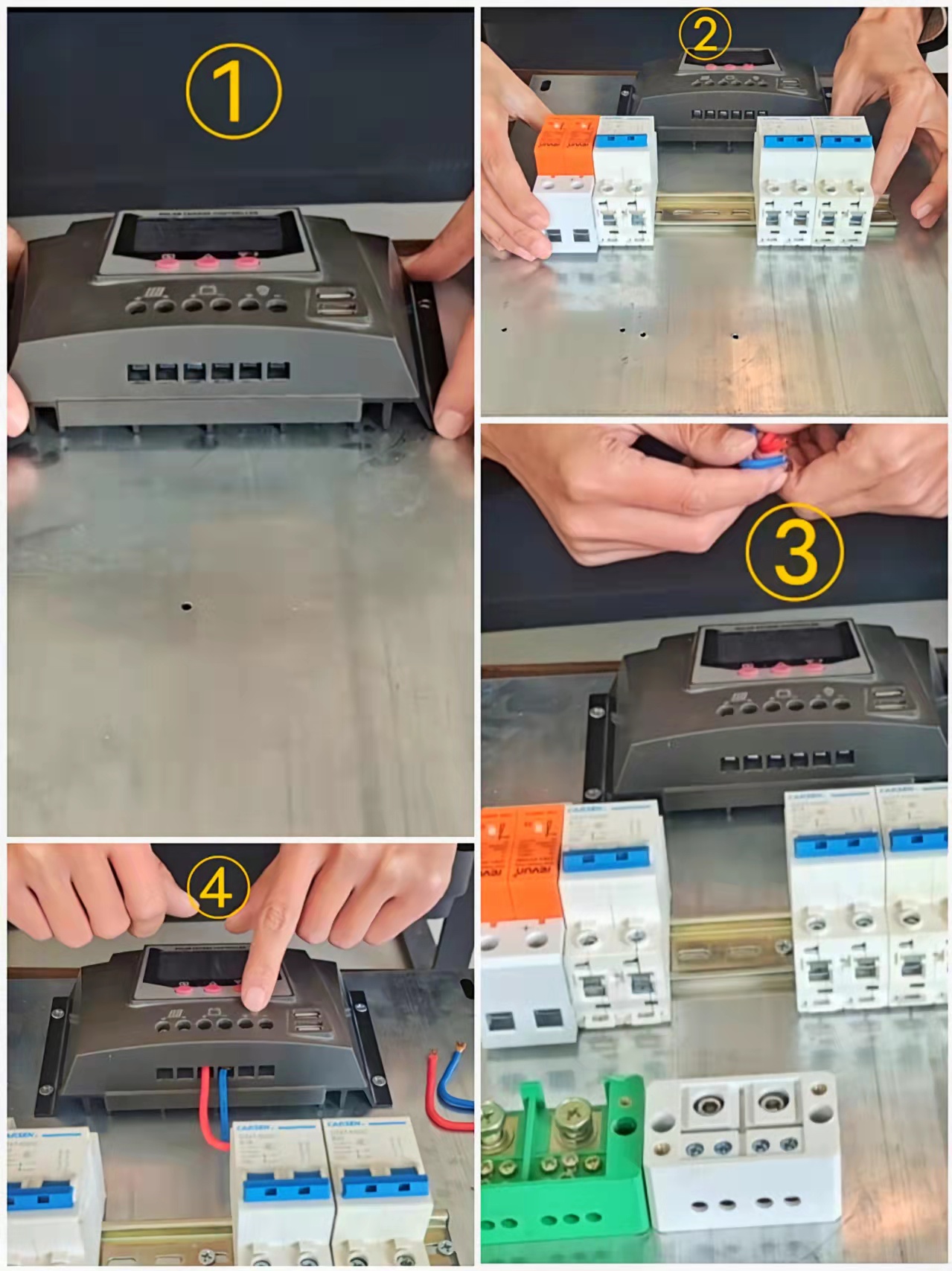 6 The wires of the solar panel power switch are introduced into the wiring terminal.
7 Put the lithium battery to the battery terminal first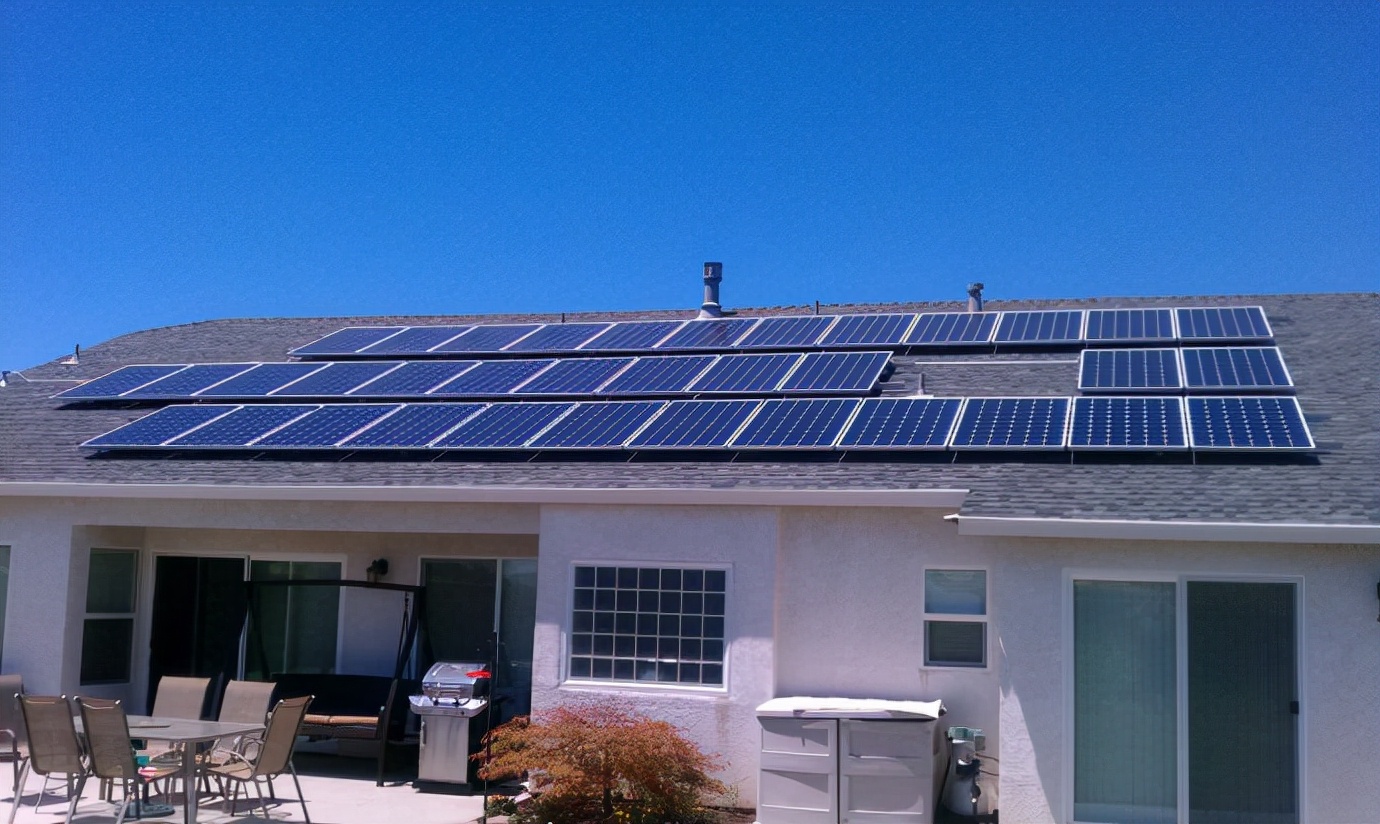 8 Connect the solar board to the solar panel terminal
After the wiring is completed, we look at the effect, and put the solar panel in the sun to ensure that there is no obstruction in the surrounding area. Open the power switch and solar panel switch to see the charging. We also inserted the mobile phone to see the effect, showing that it was charging. Essence
Such a small home solar power supply system is assembled.