Last week, Hangzhou's most expensive foreclosure house was unfortunately auctioned – only one person signed up for the Taohuayuan Chinese-style villa with an assessment price of more than 165 million, but it was miserably "abandoned" by the auction because the buyer had not made a bid.
However, a day later, the listing was listed again at a 20% discount, and the starting price was reduced by 23.1 million, which is a luxury house in Qianjiang New City.
Only 5 days after the second auction was on the shelves, 277 people have set up attention reminders for the listing, reaching 6490 onlookers, but no one has signed up yet, I don't know if the listing can welcome its new owner this time.
Screenshot of Ali Buck
01
This foreclosure house has long been famous, not only for its record valuation of 165 million yuan in Hangzhou, but also for its luxurious interior.
This auctioned property has an elegant nickname called "Hang Songju", and this name alone exudes a strong charm of Jiangnan Villa.
The house is located in the earliest batch of well-known villa communities in Hangzhou – Greentown Peach Blossom Garden, known as one of the top ten luxury houses in Hangzhou. The community is located in Zhongtai Street, Yuhang District, backed by Yuhang Phoenix Mountain, close to the Future Science and Technology City, with a plot ratio of only 0.27, which can be said to be one of the lowest plot ratios in China.
Screenshot of Baidu map
There are more than 570 independent villas of different forms in the Taohuayuan Park, and the small area is divided into three groups: East, West and South, this set of foreclosure houses is located in the West Jinyuan Group of Lucheng Taohuayuan, the top villa area in Hangzhou, as a new generation of Chinese-style products developed by Greentown, there are a total of 40 Chinese-style mansions in the community.
The whole Hangsongju sits north facing south, the house covers an area of about 5.5 acres, the size of half a football field, the house is divided into two floors above ground and one underground floor, with a construction area of 1048.87 square meters and a basement of 600 square meters. Among them, 6-1 rooms have 2 floors above ground, with a construction area of 959.68㎡, and a basement floor (about 600㎡ in the basement, no license); 6-2 rooms have 1 floor above ground, with a construction area of 89.19㎡ and a land area of 73.1㎡.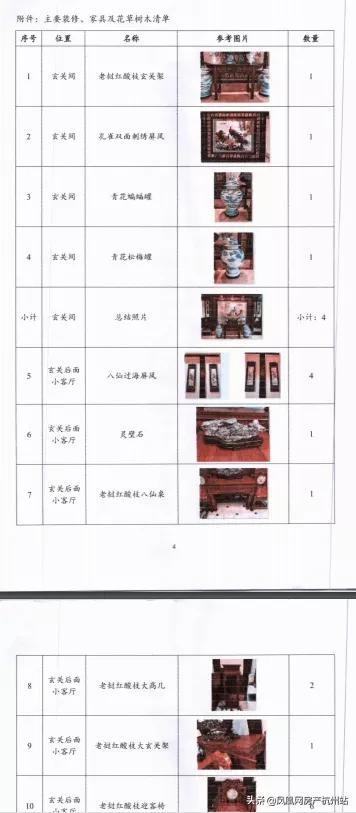 Therefore, the biggest "disadvantage" of the house is that it has two title deeds, which means that two room tickets are required to bid for the listing, which has largely dissuaded a large number of buyers.
02
It is reported that the owner spent 60 million yuan to buy it, but the interior decoration alone cost 73 million yuan plus the precious tree species in the park, internal collections, and high-end furniture, and the overall valuation was as high as 165 million.
As early as before, many media and industry insiders have conducted internal investigations, and the overall decoration "trench" is jaw-dropping, and it is also integrated into the owner's personal preferences.
Ali Phapai diagram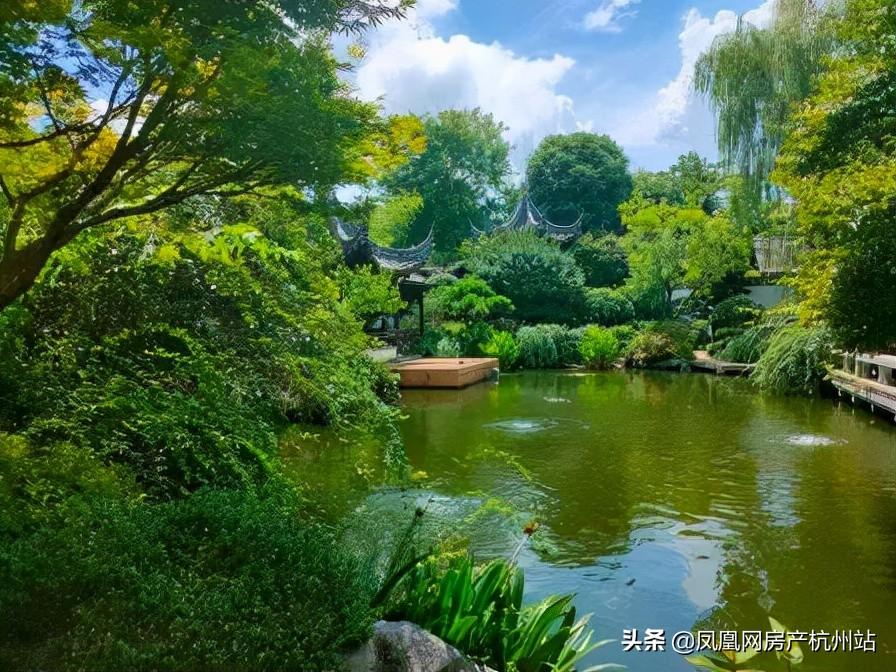 Move inside, green brick Dewa, water pavilion, typical Soviet garden style. The yard is divided into South Garden, Water Garden, West Garden, North Garden, etc., and there are hexagonal pavilions, Su-style four corridors, curved bridges, arc bridges, rockeries, waterfalls, square pavilions, etc., planted with more than 130 kinds of flowers and precious tree species, and it is reported that the cost is as high as 10 million yuan.
The Japanese cedar in the courtyard inside the gate alone costs 1 million yuan per plant. There is also a 300-year-old yew that the owner took 3 years to transplant from the old house, according to the staff, this yew is currently worth more than 10 million, and the garden has been well maintained so far.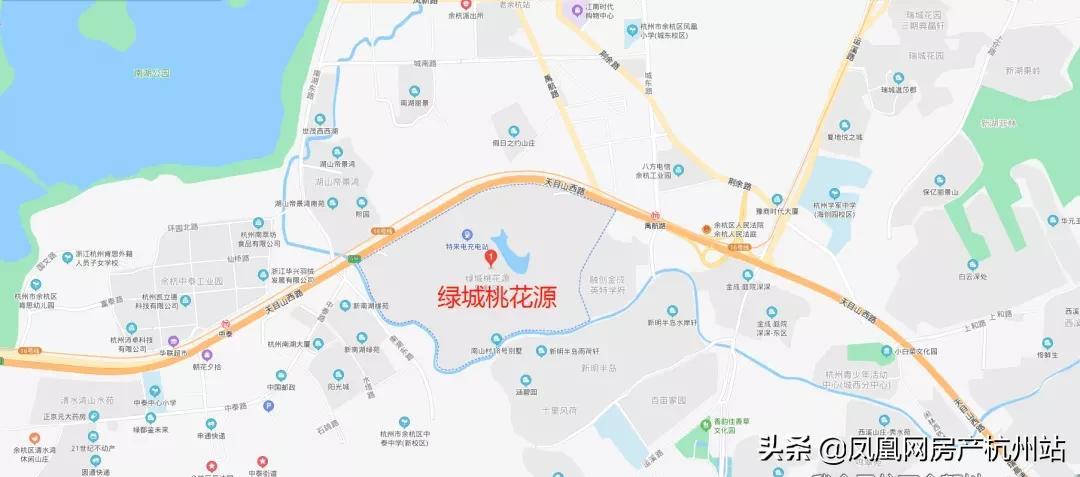 The interior owner used a full 200 tons of mahogany for Chinese-style fine decoration, such as a complete set of custom mahogany furniture, mahogany root carved tea table and tea chairs, 7 meters mahogany old tea table, bedroom cloakroom and study, mahogany lattice shelf… Worth more than 10 million, from the furniture list, most of the mahogany furniture is Lao red acid branch, the price is expensive.
Screenshot of furniture list section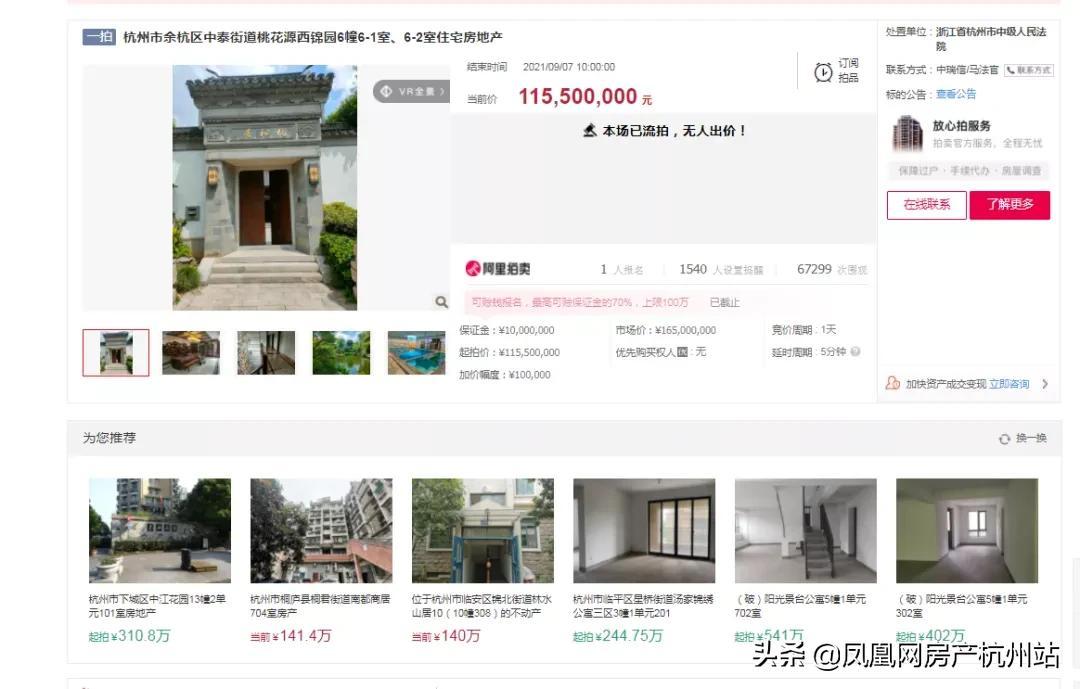 At the entrance of the entrance, you will be greeted by a double-sided Su embroidery screen that took 3 years to embroider; Turn into the 7-meter-high living room, colorful glazed entrance screen and 2-ton gold-encrusted jade chandeliers; The four walls of the side hall are inlaid with colorful porcelain panel paintings from the Song Dynasty; The kitchen and bathroom floors are covered with marble, and the walls are covered with jade… The whole decoration is exquisite and luxurious.
According to the statistics of the list, there are a total of 127 pieces of large and small furniture in the interior, which really makes luxury the extreme.
The 600㎡ basement of the house has been created by the owner to create a swimming pool, wine cellar, sauna, gym, home theater and other functional places.
Due to the owner's personal religious beliefs, the designer changed the small study on the west side of the main project into a Buddhist hall, creating a small Daxiong treasure hall, with a 5.2m-high cast copper incense burner in front of the hall, and a number of Buddha statues designed in the Buddhist hall.
03
Such a thoughtful decoration is not a last resort, and the owner must be reluctant to sell.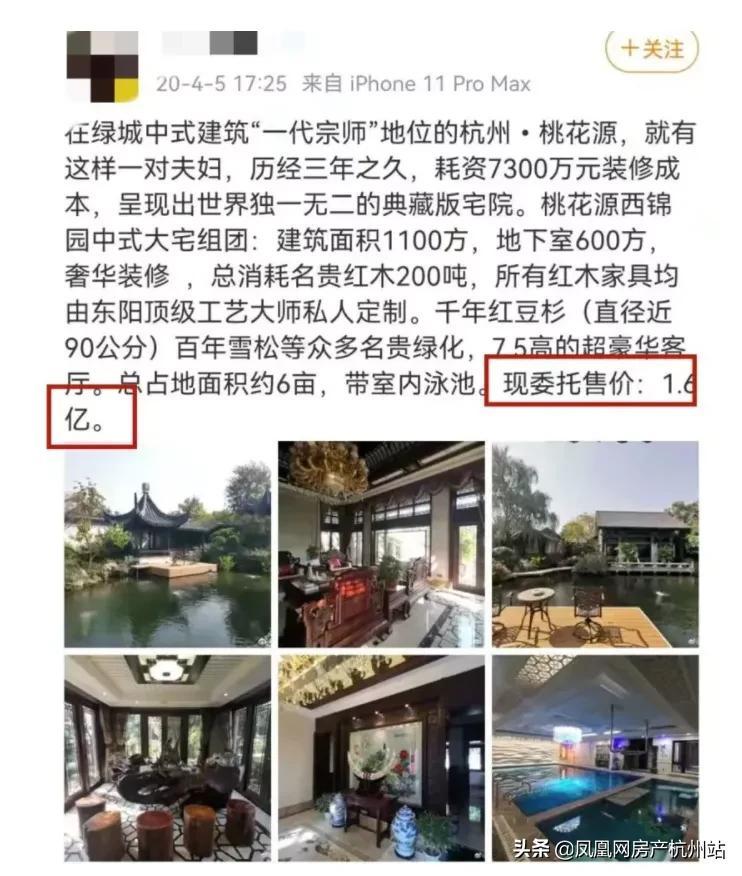 It is reported that the original owner of the house was originally a rich man in Wenzhou, because of the guaranteed investment P2P for friends, who had wanted to lose his hoof, owed about 200 million yuan, for this reason, the owner had to endure the pain of cutting his love, together with the house and its furniture, collections, precious green plants packaged for sale.
Screenshot of Moments of friends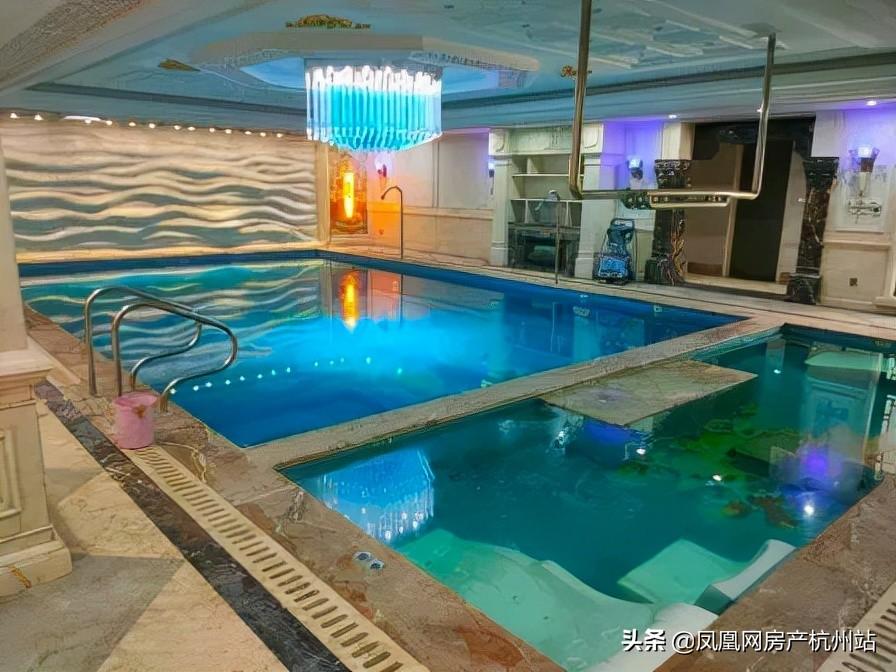 In fact, as early as a year ago, this mansion has appeared in the second-hand housing market, when the owner's external quotation was 160 million, but unfortunately this house has high requirements and capital thresholds for buyers. In addition to the need for 2 house purchase places, an additional annual property fee of 65,000 yuan, a housekeeper management fee of 120,000 yuan, and high second-hand housing transaction fees and maintenance costs for gardens and furniture. Therefore, for most buyers, such a mansion can only be viewed from a distance and cannot be desecrated.
After experiencing a first auction, the second auction of the house was launched, still requiring an auction deposit of 10 million, and the price increase was 100,000 yuan (or a multiple), which was consistent with the first auction, which shows that luxury house auctions are not a game that ordinary people can afford, and the more than 6,400 onlookers on the page are not too many spectators.
Take a screenshot of a stream
According to Little Phoenix's understanding from the intermediary, the transaction price of second-hand houses such as Peach Blossom Yuan is about 100,000 / ㎡, and the transaction volume of villas is not much. It is shown on the good house to find that since 2021, there have been more than ten villas in Taohuayuan, but most of the total transaction prices are more than 20 million yuan, and the highest is a house with an area of 689.23 square meters, with a total price of 42 million, and there are few listings with a total price of more than 100 million in the entire community.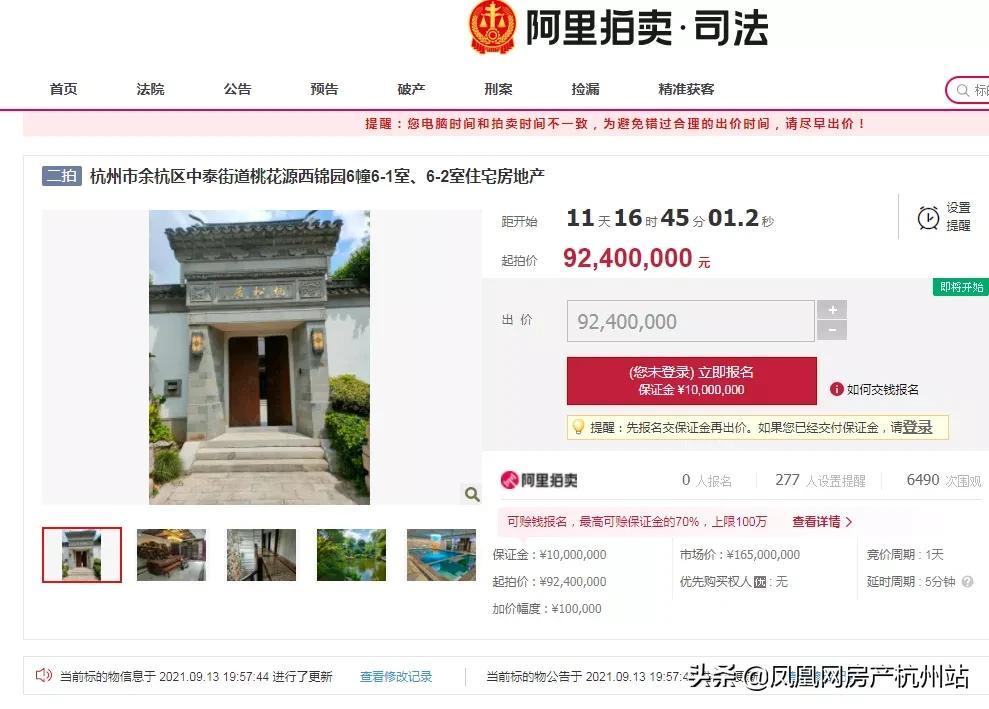 Ali Phapai diagram