Recently, I have always heard friends complain that the bathroom is very slow under the water, and from time to time there will be some peculiar smells, and what is more frightening is that there are a lot of UFOs on the wall, which greatly affect life and living.
In this case, it is very likely that there is a problem with the floor drain, don't look at the floor drain is inconspicuous, anti-regression, anti-odor, anti-blockage, anti-insect, these functions must not be ignored. How to choose the right floor drain?! Let's take a look with LIVE-kun today!
Types of floor drains and how they work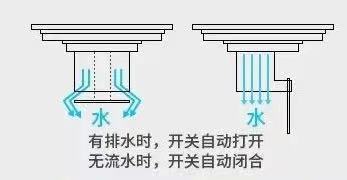 Floor drains can be divided into two types according to the working principle: self-sealing floor drains and water-sealed floor drains, in addition to the square and round floor drains we see in our daily life, there are also long floor drains, invisible floor drains and wall drains, the latter is more beautiful, but the price is slightly higher.
1. U-shaped water-sealed floor drain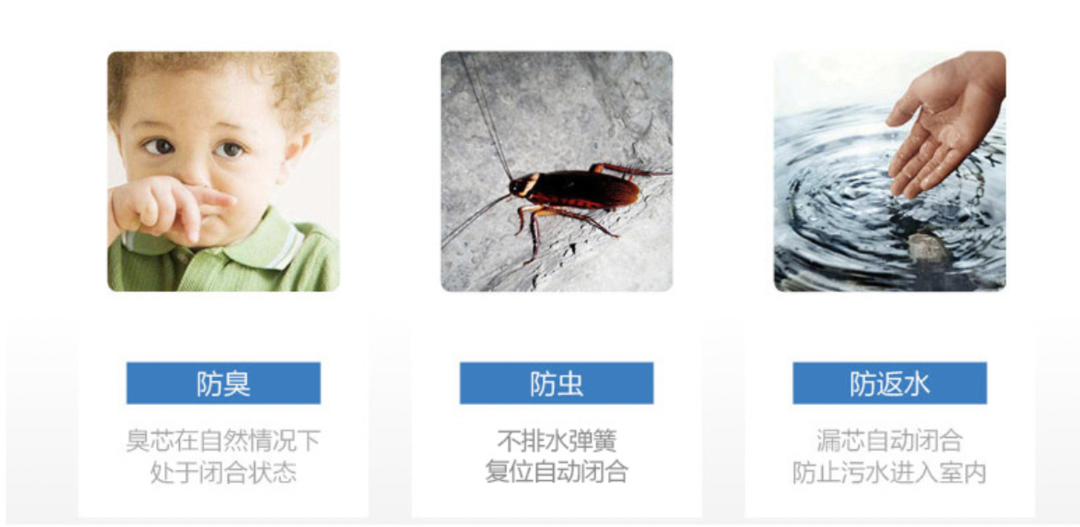 U-shaped floor drain is more commonly used, and its overall structure is like a bowl buckle at the mouth of the sewer pipe, and the water storage bend is U-shaped, and the water storage bend is used to achieve the sealing effect. Because drainage needs to go through 180 degrees of turning up and down to discharge, the drainage speed of the U-shaped floor drain is not fast, but it is better than the effect of sealing and preventing peculiar odors.
Excellent: anti-odor, anti-insect effect is better, drainage speed is average.
Lacking: However, when the pipeline has negative pressure, it will cause water reaction; When the water in the storage bay dries, there is no sealing effect.
2. T-shaped self-sealing floor drain
T-shaped floor drain is a straight-through structure, using the balance of magnetic force and gravity to achieve drainage, when the water flow through, gravity will make the sealing gasket of the floor drain open, in the absence of gravity, will close the gasket, so the T-type floor drain also has a good waterproof sealing, and the T-shaped floor drain relative drainage is relatively large, and the drainage speed will be faster, and the dirt will be directly flushed into the sewer with the water flow, and it is not easy to hide dirt and blockage.
Excellent: fast drainage, good filtering, anti-backfill effect, suitable for more than 80% of households.
Missing: It will be a little troublesome in cleaning, and it cannot be completely odor-proof; Relying on mechanical and magnetic rebound, it is easy to age over time.
The material of the floor drain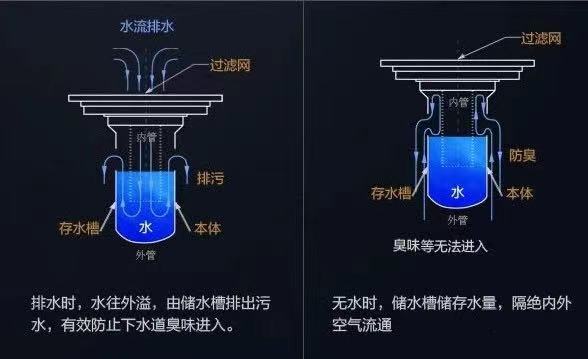 The floor drain is composed of cover plate, filter screen, floor drain body, sewer joint, floor drain core, five structures, the key to the selection of floor drain core. The main materials are cast iron, PVC, zinc alloy, cast aluminum, stainless steel, brass, copper alloy, etc.
Stainless steel floor drain has a beautiful appearance, 202 and 304 materials on the market, it is recommended to buy 304 material, corrosion resistance is better;
All copper chrome-plated floor drain, thick plating, easier to clean, is also often purchased;
PVC floor drain is cheap, and the anti-odor effect is also good, but the material is too brittle, and it is easy to age and crack in cold weather, and it is not recommended to use it in home space.
Generally, brass/cast copper> stainless steel > PVC.
How to choose a floor drain
1. Choose small tips for floor drain
(1) Meet the basic requirements of filtration, odor prevention, insect prevention and so on
(2) Anti-backfilling
(3) The drainage speed is fast enough, and the drainage slope design is also very important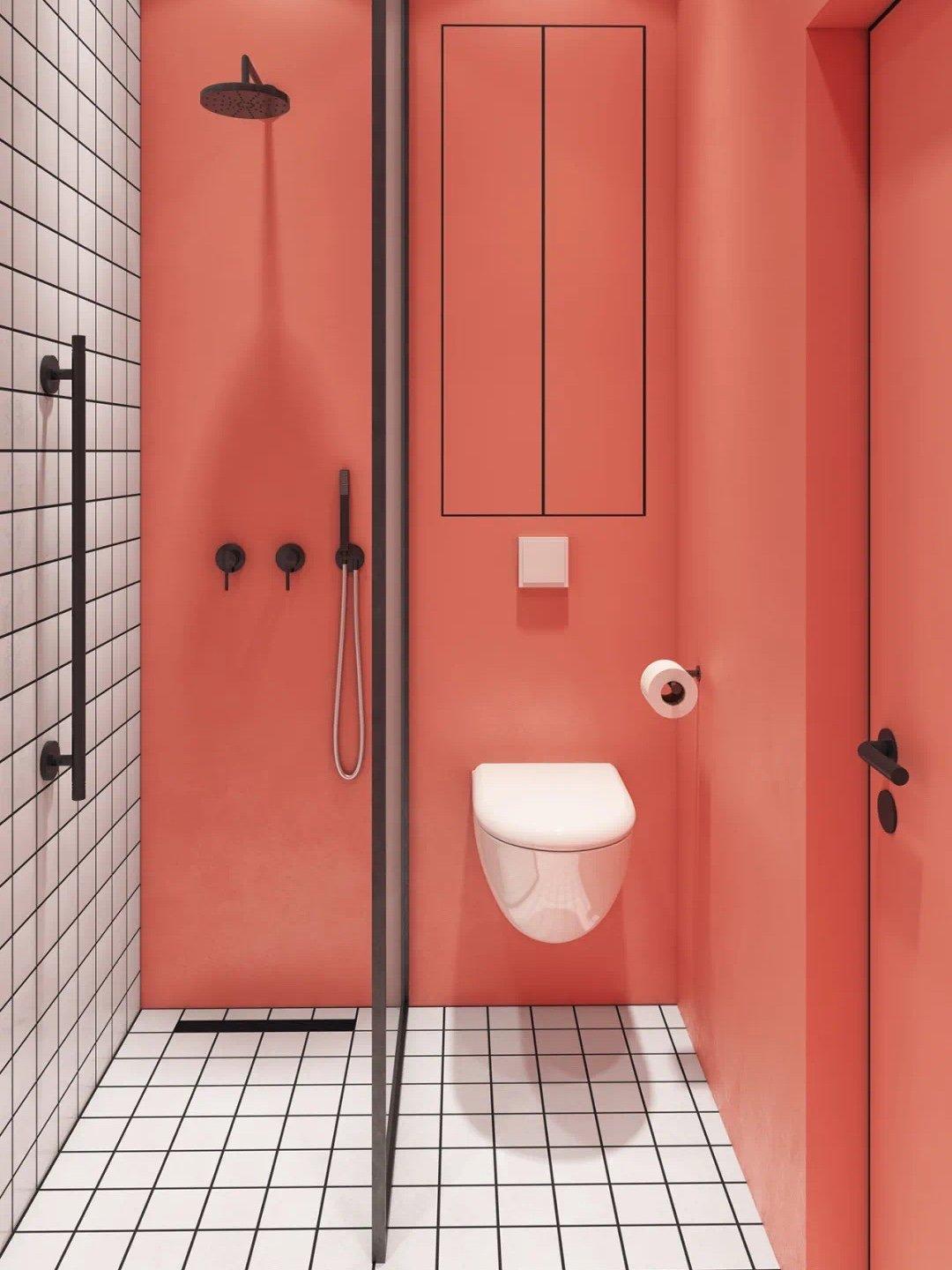 (4) Easy to clean (inner core, filter, panel should be cleaned regularly)
(5) The sound of entering the water is small, and the metal mask is not easy to cut people (the edges are chamfered and rounded)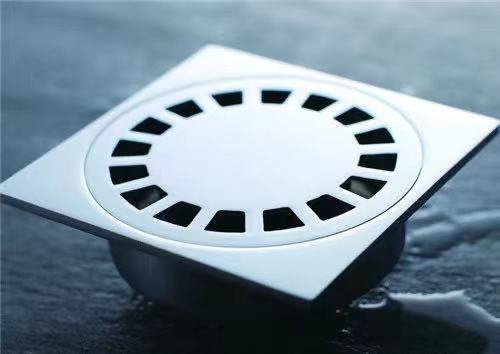 (6) High appearance, high cost performance, etc
2. Choose the appropriate floor drain according to the space requirements
(1) Wet area (shower area, open balcony)
The floor drain here needs to be drained frequently, worried about the blockage of debris such as hair, the focus is on drainage and anti-blockage, and it is necessary to choose a floor drain with double protection.
You can choose U-shaped water seal floor drain, relying on water storage bend to prevent odor, as long as there is water storage, it can ensure the anti-odor effect, suitable for the shower area, but the water speed is slow, you can consider supplementing from hard installation construction.