Huang Lilin
1 Study the significance of green cultivation technology of Guanxi honey pomelo
Guanxi honey pomelo is a famous citrus variety in China, originating from Pinghe, Fujian, has hundreds of years of cultivation history in the local area, its beautiful shape, large and thin skin and shelf-stable fruit characteristics are widely favored in the market, not only as a major agricultural industry to drive the local economic development, but also in other provinces have been introduced. In 2014, Pinghe County established a national-level standardized production base for green food raw materials of Guanxi Honey Pomelo, and "Guanxi Honey Pomelo" was listed as one of the top ten regional public brands of agricultural products in Fujian in 2017, and obtained the national agricultural geographical indication registration protection certification in 2020. After years of cultivation, Guanxi honey pomelo has good brand value and market potential worth tapping. However, with the application of agricultural science and technology and the popularization of varieties, the current market of pomelo products is becoming more and more abundant, on the one hand, forming a fierce competition situation, on the other hand, with the improvement of living standards, people's demand for fruit flavor and quality safety is more urgent than in the past. For a long time, due to excessive application of chemical fertilizers and improper watering in tillage, the soil in the honey pomelo producing area was generally acidified and the quality was degraded, and excessive chemical fertilizer application not only caused damage to soil fertility, but also wasted production costs. In the past, pest control was mostly summarized in the production process, and the pertinence of pest control was strong, but the protection of fruits and the environment from the perspective of pesticide residues was insufficient, and the effect of different educational levels and technical promotion of fruit farmers was different, which failed to maximize production benefits. The more extensive production method has no advantages for Guanxi honey pomelo in market competition, variety development, brand building, etc., and studying more scientific and green production and cultivation technology is the only way for the high-quality development of Guanxi honey pomelo.
Green cultivation refers to the cultivation technology based on green food standards, which mainly regulate the food production process in terms of production environment, production technology, product quality, packaging, storage and transportation. Cultivation is an important production link of planting products, the green cultivation of Guanxi honey pomelo is under the green food standard, through the optimization of germplasm resources, scientific fertilization, harmless pest control and other ways to carry out technical improvement, not only can improve the quality of fruit, promote standardized production, maintain consumer health, improve economic benefits, gradually improve the pollution and fertility damage caused by overproduction to the land, and have far-reaching significance for the green and sustainable development of varieties and the protection of ecological environment.
2 Research progress of green cultivation technology of Guanxi honey pomelo
At present, the research on the cultivation technology of Guanxi honey pomelo in the literature mainly focuses on variety selection, soil improvement and fertilizer water management, and pest control.
2.1 Variety Screening
The varieties of Guanxi honey pomelo mainly include white flesh honey pomelo, red flesh honey pomelo, three red honey pomelo, golden orange honey pomelo, etc., among which white flesh honey pomelo is the most common in the market, and there are many fruits of the same type; Golden orange honey pomelo varieties are the most unique, but should not be promoted on a large scale. Under the current situation of abundant pomelo products, the variety selection strategy should be adjusted according to the competitive advantage of varieties and the peak shift of the time to market, and the grafting and breeding of red flesh honey pomelo and three red honey pomelo can be realized by using high seed replacement technology, and promote planting. The key to improving the survival rate of high transplantation technology is to avoid frost and snow during grafting, select high-quality grafting materials, and ensure that the scion and rootstock forming layers are aligned and close during the grafting process. Cultivating high-quality varieties through high-quality breeding can improve the fruit quality and yield of grapefruit from the source, which is the basic measure to achieve green and abundant yields.
2.2 Soil improvement
The type, pH value, nutrient and trace element content of soil are important factors for the healthy growth of pomelo plants and fruit quality, green cultivation pays attention to the protection of soil fertility, advocates organic fertilizer, appropriate application of inorganic fertilizer not exceeding the amount of organic fertilizer, and the nitrogen content is less than half of the nitrogen content of customary inorganic fertilizer. That is, under the premise of protecting the soil, improve fertilization efficiency through a more scientific and environmentally friendly way. Qian Xiaojie et al. The study found that Guanxi honey pomelo grew well when the soil pH value was greater than 5.0. A common improvement method is to apply lime, but long-term use of lime is easy to cause soil compaction. Cao Yinglan et al. reported that after adding 5% oyster shell powder to acidic soil, the pH value can be increased from 5.56 to 7.74. Moreover, after the oyster shell powder is calcined, the main component calcium carbonate becomes soluble calcium oxide, which can further improve the pH value of the aqueous solution and the richness of the pore structure, significantly repair the acidic soil, and then reduce the sugar acid ratio of the fruit, increase the VC content, and reduce the hardness of the fruit juice cell. The use of calcined oyster shell powder to improve acidified soil not only has good results, but also realizes the recyclability of oyster shells and solves the problem of ecological environmental pollution caused by disposal. The use of ecological cycle for soil improvement is a very innovative discovery in fertility protection, which not only achieves green production, but also saves production costs.
2.3 Fertilizer and water management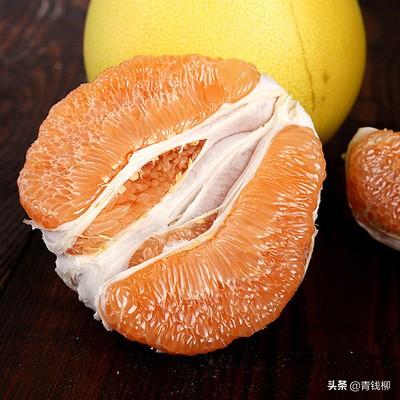 Wu Liangquan et al. Field investigation in Pinghe County showed that mountain red soil was more suitable for the production of Guanxi honeypomelo due to the abundant content of available potassium, alkaline hydrolyzable nitrogen, soil exchange elements (containing Ca, Mg, S, Mn) and water-soluble boron than rice soil. However, years of excessive application of chemical fertilizers not only cause soil acidification, but also lead to imbalance in the content of trace elements in most soils, affecting the nutrient supply of the growth process. Zhuang Mulai proposed that under the existing habits of fertilization, reducing fertilization treatment can effectively improve the conversion efficiency of nutrients, reduce the titratable acid content of fruits, increase the content of vitamin C, and increase the content of flavonoids, thereby improving the commercial value of fruits. Liu Huaiwei et al. Through multiple control group experiments, it was found that reducing the phosphorus fertilizer by 35% in the existing fertilization habit scheme can significantly reduce the thickness of the peel, increase the yield and solid-acid ratio, etc. The best effect can be achieved by reducing the amount of phosphate fertilizer by 35% and applying zinc fertilizer, that is, the application of phosphate fertilizer P2 O 5 0.85kg/(plant·a), and the application of 0.2% zinc fertilizer (Zn-SO 4 ·7H 2 O) 40g/(plant·a) for 2 times. Zhang Qing et al. Through the investigation and analysis of orchards in Pinghe County, it was found that appropriately reducing the amount of chemical fertilizer, reducing the amount of nitrogen, phosphorus and potassium fertilizer in the puffing stage, increasing the amount of calcium fertilizer within a reasonable range and increasing the proportion of water-soluble calcium fertilizer (0.3~0.4 kg/plant/year) is conducive to reducing the degree of split fruit, and the selection of clay soil with strong water retention capacity and a small amount of production irrigation can also effectively reduce the occurrence of split fruit. Honey pomelo is sensitive to magnesium deficiency stress, magnesium deficiency can cause foliar yellowing leading to insufficient photosynthesis, xylem duct obstruction, cell degradation and other problems, and serious may also cause fruit tree death. Cation antagonism in acidified soil can also inhibit the absorption of magnesium by fruit trees, so attention should be paid to supplementing magnesium fertilizers and other nutrients in production. Zhang Yan et al. found that foliar spraying of 2% magnesium sulfate heptahydrate could significantly increase the magnesium concentration of leaves. From the perspective of long-term soil fertilization, organic fertilizer can not only increase yield, but also improve the activity of various soil enzymes, but organic fertilizer is a slow-acting fertilizer, which focuses more on the long-term regulation of soil balance, and has not been promoted enough in production. In order to achieve green and abundant yield, it is recommended that the amount of commercial organic fertilizer should be more than 20.0kg/plant/year.
Traditionally, chemical fertilizers are generally believed to be efficient in promoting production and achieving quality improvement, but studies have shown that scientific fertilizer element ratio, appropriate fertilizer reduction and green cultivation methods based on the natural growth mechanism and demand of pomelo can achieve more efficient production in accordance with the law of ecological cycle.
2.4 Pest control
In order to achieve green production, pest control should focus on prevention, follow the principles of agricultural and physical control as the basis, biological control as the core, and use low residue, low toxicity and efficient chemical control technology for pest control when necessary.
Common diseases and pests in the growth process of Guanxi honey pomelo mainly include red spiders, aphids, shell insects, black star disease and so on. Agricultural control mainly focuses on the environmental management of orchards, cultivation management and the insect resistance of the tree itself, and eliminates the breeding conditions of pests from the source. Physical control mainly uses yellow board lure and fruit bagging, fruit bagging is an effective measure to directly avoid a variety of pests and diseases, mechanical damage, reduce sun exposure, frost damage, etc., and can also improve the appearance of fruits while reducing pesticide residues. Hu Yuxian Through the phased detection of the pesticide residues of Guanxi honey pomelo bagged after spraying ethoxazole and acetamiprid spraying, it was found that under the same situation as the final digestion of pesticides, bagging could slow down the digestion speed, thereby reducing the number of pesticide applications. Biological control mainly controls the red spider population by releasing ladybugs, natural enemies of red spiders, and using the natural food chain of the ecosystem. The pesticides applied in chemical control follow the principle of low toxicity and low residue. In the cultivation of Guanxi honey pomelo, mineral oil can remove insect sources such as insect shells and red spiders, and is widely used in production [13]. Etonazole and acetamiprid have strong control effects on mites, aphids and red spider larvae, respectively, and the test shows that there is no pesticide residue. Thiamone and spirodidate also have good and low-toxicity control effects on red spiders, and the use of pesticides with different pharmacologies for alternating control can slow down the development of pest resistance. In addition, the time point of medication is also the key to improving the efficiency of prevention and control, Luo Jinshui et al. Through field observation and pathogenic bacteria infection test, the control of black star disease was carried out at different periods of plant growth, and it was found that the flowering period to the young fruit stage is the peak period of bacterial infection, and spraying fungicides during this time period can achieve the best control effect, but fungicides that are not easy to produce drug harm should be selected. Pesticide residues are the key to affecting the quality and safety of fruits, agricultural, physical and biological control methods are to achieve harmless production of pest control methods from the source, and scientific chemical control within the scope of the list of restricted low-toxicity and low-residue green food pesticides can minimize fruit pesticide residues on the basis of achieving prevention and control of pests and diseases, achieve green production and ensure food safety.
Yellow flesh grapefruit
3 Status quo and research countermeasures of green cultivation of Guanxi honey pomelo
Since 2011, Pinghe County has successfully developed and trial-planted excellent new varieties such as red flesh honey pomelo, red cotton honey pomelo, yellow flesh honey pomelo, and three red honey pomelo, established a variety of demonstration bases including green food raw material base counties, and realized soil testing formula improvement, organic fertilizer instead of chemical fertilizer production, grass mulching cultivation and popularization of green pest prevention and control technology, and through high-level grafting
Three red pomelo, grapefruit, Thai green pomelo, orange, red beauty and other excellent citrus varieties
Realize the adjustment of the variety structure in the production area and enrich the product category. The output of honey pomelo in the county continued to increase, from an annual cultivation of 43,300 hm 2 and an output of 1 million tons in 2011 to an annual cultivation of 45,900 hm 2 and an output of 1,766,000 tons in 2018. The annual output value increased from 4.522 billion yuan in 2015 to 5.031 billion yuan in 2018. The development and promotion of green cultivation technology has enabled Guanxi honey pomelo to continuously achieve variety improvement, quality improvement and yield increase, which has played a strong driving role in the agricultural economic development of Pinghe County as the main cash crop, bringing huge economic benefits, and also has great practical significance for ecological environmental protection and maintaining the excellent planting resource environment for variety growth.
At present, the research on the green cultivation technology of Guanxi honey pomelo has made more practical progress in variety improvement, mainly through the high-jointing method. Research on precise fertilization schemes in soil management, such as fertilizer reduction, soil element ratio scheme, etc., has strong practical value in production, but some innovative research that breaks through the traditional model, such as the use of calcined oyster shell powder for soil improvement, the promotion of organic fertilizer dosage to increase yield, etc., there is still a large application space in production, inspired by calcined oyster shell powder to improve the soil, and innovative research on soil improvement and the development of new varieties of organic fertilizer can be carried out from the perspective of ecological balance, natural metabolism law and waste recycling; The results summarized in pest control have been widely used in production, but due to the long growth cycle of fruit trees, more pesticides are still used in the current stage of production, and more ways can be explored in physical control and biological control to reduce chemical use, and chemical control can be refined and extended in terms of drug use time and optimal dosage in production and application.
4 Discussion
Guanxi honey pomelo is a long-standing high-quality variety of citrus family, which once had an irreplaceable place in the market due to its seasonality and quality characteristics. As a regional characteristic brand, how to seek to stand out in the selection and breeding of varieties, explore more scientific and technological green and high-yield cultivation methods from the aspects of fertilizer water management and pest control, transform and restore the soil environment that has long been unbalanced due to overproduction, so as to achieve green production in a favorable ecological environment, and achieve the protection of landmark varieties and economic growth from a long-term perspective , are all important directions of Guanxi honeyfruit cultivation technology research.
Research progress of green cultivation technology of Guanxi honey pomelo