Total Lesson 468
Pizza box refers to the packaging box used to hold pizza, the main materials are white cardboard, corrugated paper and PP plastic.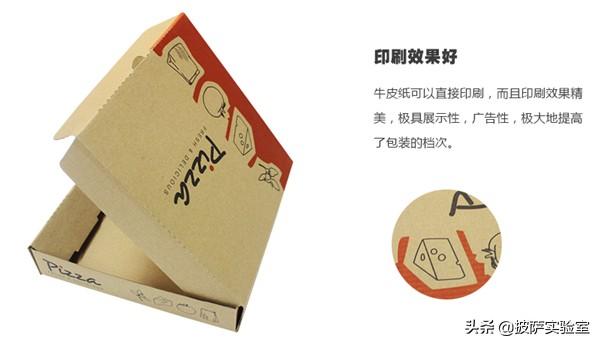 Material:
1. White cardboard pizza box: mainly 250G white cardboard and 350G white cardboard;
2. Corrugated pizza box: micro corrugated (according to the height of the flute from high to short) are E flute, F flute, G flute, N flute, O flute, E tile is a kind of micro corrugated;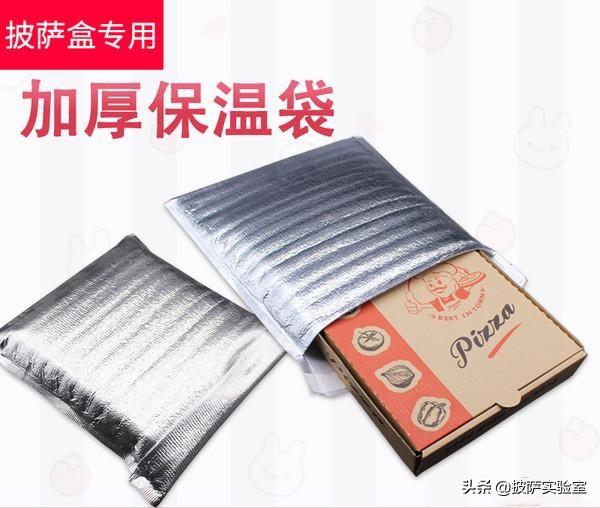 Shape: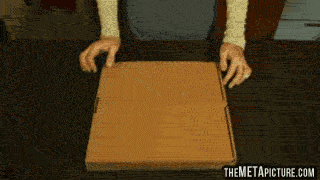 At present, there are mainly the following shapes on the market
Square airplane box pizza box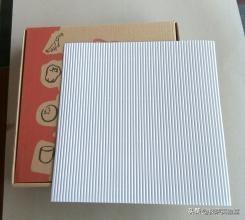 Square pizza box with transparent window
Hexagonal pizza box
Handheld pizza box
Triangle pizza box
PS
: Mainstream pizza box or airplane box and hexagonal pizza box, no matter which shape is chosen, there must be exhaust holes, and pizza boxes without exhaust holes are unprofessional. If there is no exhaust hole, the pizza will be delivered to the home, and the pizza will definitely be wet, affecting the appearance and taste, and it is likely to get a bad review. Be sure to pay attention when purchasing.
Apple in the United States even invented a pizza box lining for pizza delivery:
The special feature of this pizza box is that the box is covered with various ventilation holes of all sizes, so that all the heat and moisture inside can be discharged, avoid the pizza from moisture, and maintain the crispy texture of the base.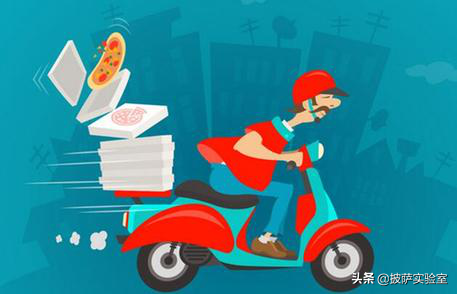 The pizza box material also continues Apple's eco-friendly strategy and is made from recycled materials; The sturdy texture on both sides of the box and the buckle on the lid ensure that the pizza inside is intact; The one-piece, assembly-free structure is also in line with Apple's consistent style.
Key points for choosing a pizza box:
1. Pulp raw materials: environmental protection, hygiene and no peculiar smell
Use virgin pulp: The main raw material of virgin pulp is wood pulp, that is, the pulp made only by cooking extracted fibers from wood chips, which is pure pulp that has not been used. The pizza box made of 100% virgin wood pulp is pure and non-toxic, safe and hygienic, and its microbiological and physical indicators are better than other raw materials.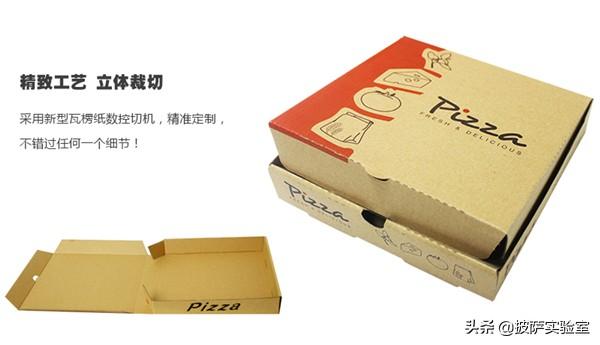 The pizza packaging box made of 100% virgin wood pulp will feel very delicate and soft to the touch, there will be no hair and powder loss, the color is natural, and it smells faintly of wood.
Density and toughness: Pizza boxes made from 100% virgin wood pulp will be wrinkled when bent due to their long fibers, strong toughness, large expansion and elasticity, but not easy to break.
Must not contain fluorescent agents.
2. Printing ink:
In the takeaway box circulating in the market, few people will take the initiative to mention whether the pizza carton you need is considered food grade! That's right, for some larger pizzerias, they put the hygiene and health of their customers first. Any of their materials need to meet safe food levels. The same is true on packaging cartons. In the use of materials, ink use, there are also paper and ink specifically for consumption, and even packaging production environment.
For example, the kraft paper on the pizza box has food-grade kraft paper, and the ink is also soybean edible grade ink. Such paper does not contain chemicals that damage health, and the ink can even be credited directly.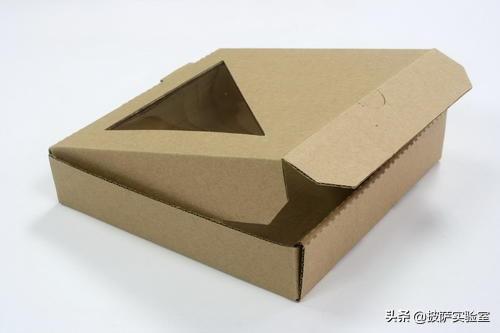 3. Style design:
Durability:
Double layer thickened design, not easy to break, not easy to wrinkle, high stiffness, strong and durable.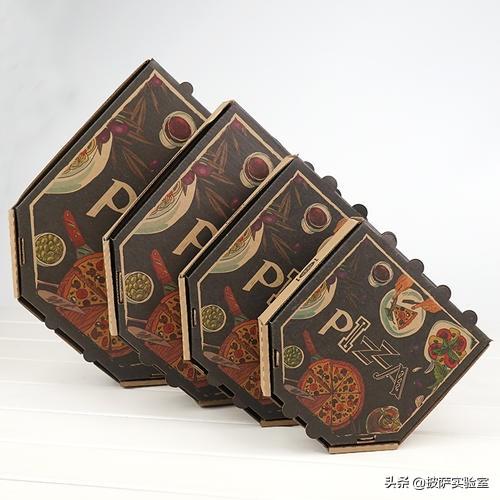 Easy to fold:
Precise positioning, three-dimensional cutting, easy and convenient folding, higher efficiency.
Better fit:
The layout is reasonable, every place is tightly seamed, the snap-on cover is perfectly docked and stable, and the dustproof performance is good, which ensures food safety and health to the greatest extent.
Air permeability: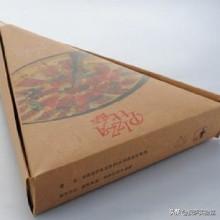 After the pizza is slightly dissipated, it is placed in a pizza box and delivered to the customer by the delivery chef, a journey that takes time. During this period, the pizza is still constantly releasing heat and moisture, which requires the pizza box to have ventilation holes. Otherwise, the water vapor will not disperse, which will make the pizza soft and lose its taste. There are ventilation holes around the box, and the design is relatively concealed.
Convenience:
There is an opening hole at the opening, which can be easily accessed and placed by simply opening it up slightly.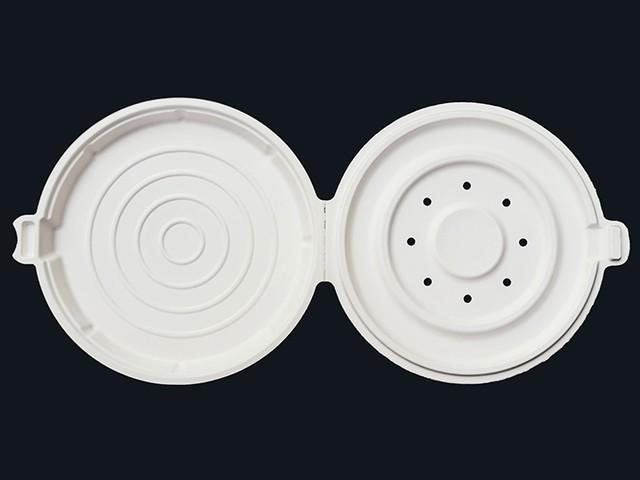 Why is pizza mostly round, but the boxes for pizza are mostly square?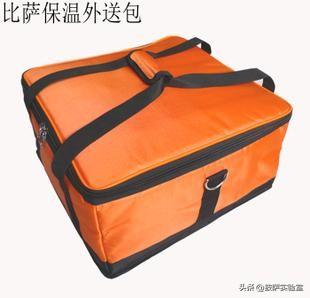 When pizza is made, it is mostly round; But when you slice the pizza, you cut it into triangles; The boxes used for packaging are mostly square cartons.
Obviously, the problem of process cost is the primary influencing factor, square pizza boxes are obviously better to do (while round pizza boxes are inconvenient to process, very difficult to do), the production process cost is low, and the versatility is relatively strong.
Note that this is talking about the cost of the process, not the cost of pulp raw materials, to be honest, the material cost of square pizza boxes is higher than that of round pizza boxes.
Moreover, the square pizza carton is packed in cardboard boxes and delivered directly to the pizza shop, and the process of folding it is very simple, and you can follow the preset folded line. The round pizza box obviously cannot be folded now, so it will be more troublesome to store and deliver to the store.
Pizza boxes are for pizza delivery and delivery, but round pizza boxes are really not very easy to fix, (hot pizza, cheese is fluid, easy to change under bumps), which is too difficult for pizza delivery people. If there are some bumps on the road, the round pizza box is difficult to fix, after all, the delivery brother is not only one family, it must be many copies.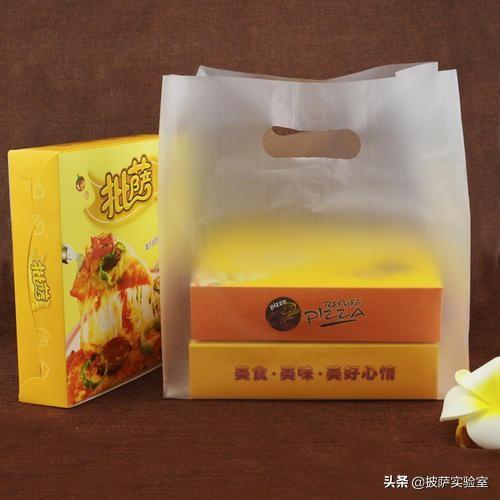 Moreover, if it is really packed in a round pizza box, and the size of the round pizza box is similar to the pizza, it is really difficult to cut out, and the edges are easy to stick during delivery. How do you take out the pizza? Do you really have to pick it with your hands? If you just pour it out and look at this distorted pizza, are you sure you can still eat it?
From the outside, a square pizza box will give a feeling of large and affordable amounts. Analyzing this, do you think that what the editor said also makes some sense? In addition to the possible cost issues, there are also humanized considerations in design applications, are there also some restrictions on directional thinking?
For example, cakes, it is usually also round, and the design of cake boxes was also round before, but now there are also many square cake box designs. In this way, the convenience of using square cartons should be higher than that of round cartons, after all, such as pizza, cakes and other delicacies, to ensure their high appearance is still very important, otherwise customers and friends will not be in a good mood to taste delicious…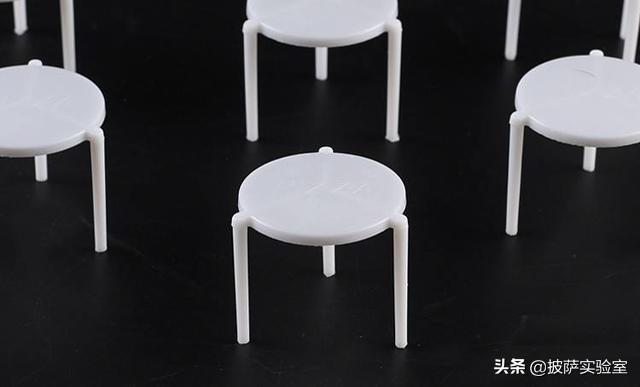 In this way, it is also quite scientific to put the finished pizza in a square pizza box. The round pizza can form a support and fix with the four corners of the pizza box, which is not easy to destroy the integrity and aesthetics of the pizza. When holding a square pizza box in one hand, it is stable enough to not bend and deform, and it is also easy to carry
Purchase Recommendations:
It is recommended to use food-grade kraft paper plus corrugated pit paper, and its box type is aircraft box type or hexagonal shape. The characteristics of the aircraft box are that it has strong pressure resistance, and it is easy to fold and store, which greatly saves logistics transportation space and storage space. The ink printed must also be soy edible grade ink.
Pizza delivered home, the correct use of pizza boxes
Pizza box gadgets: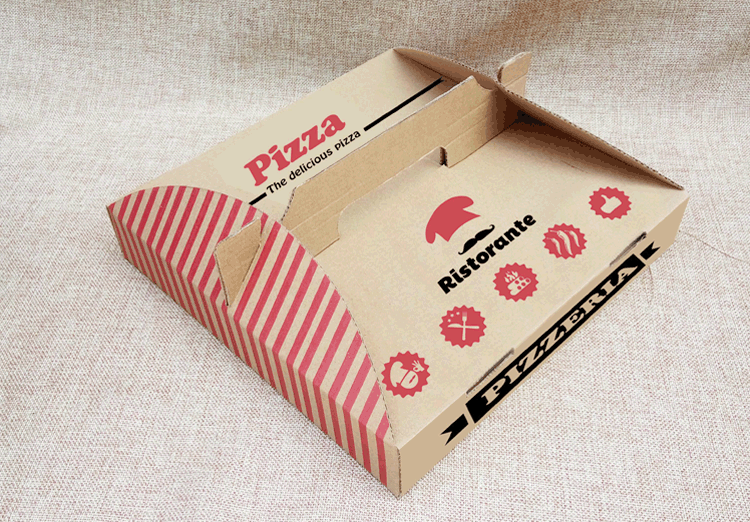 1. Three-legged stool
This white plastic tripod, the English name is PIZZA SAVER, translated Chinese means "pizza assistant", this cute plastic shelf that looks like a small table, in fact, there is a use that is indeed used to fix pizza, but it has more functions, is to prevent the pizza box from absorbing heat and softening and pressing our delicious pizza. Knowing the truth, I really sighed at the intentions of the inventor, and I was super moved! For us foodies to be able to eat the most delicious food at home, it's so intimate!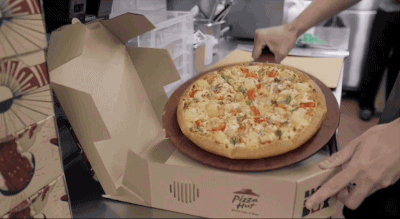 2. Corrugated pad
White food grade corrugated pad paper,
More breathable, oil-proof and absorbent
。 The size and shape should match the pizza box.
3. Plastic bags:
For easy hand carrying.
4. Pizza box insulation bag
5. Incubator