Spring is open, and friends who follow fashion begin to buy spring clothes for themselves, and some people are also lingering on major e-commerce platforms, but they are not buying spring clothes, but planning to take advantage of the seasonal promotion to catch up with the winter equipment to be used this winter.
Winter clothes are expensive, and off-season procurement is a good way to open source and reduce costs, but buy online, you can be careful to suffer big losses.
Recently, CCTV has exposed various problems in the products sold by many winter goods stores on e-commerce platforms, and the famous Xuezhongfei, Hengyuanxiang, and Vero Moda have appeared in the list of exposed problem brands.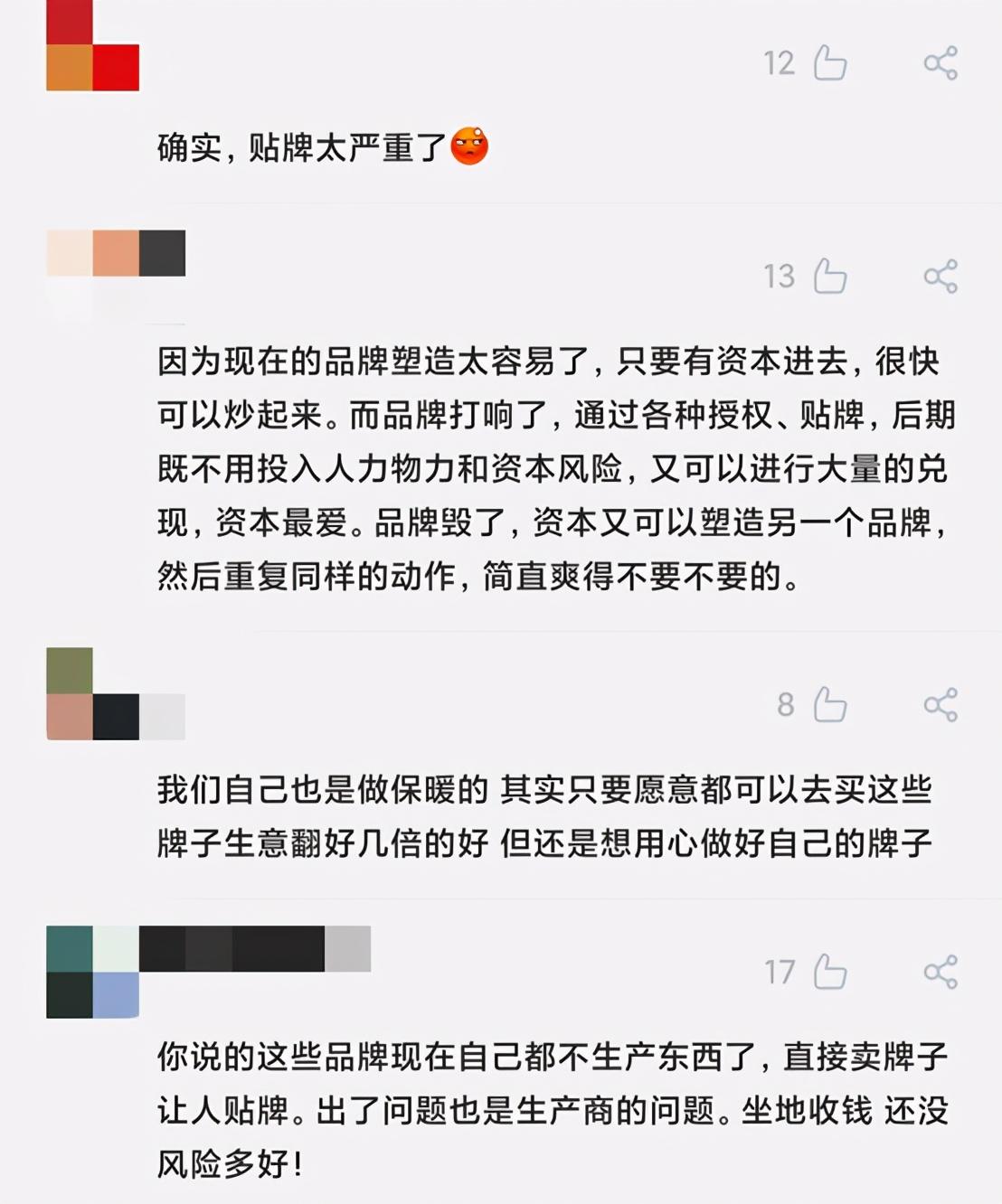 What's wrong with winter goods sold on e-commerce platforms? You may not believe it when you say it –
Light can harm the rights and interests of consumers, and the worst will endanger human health!
01
Down products are the hardest hit area for quality inspection
The reason why we are willing to spend more money on down jackets and duvets instead of cheap cotton clothes and quilts is because the clothes made of down are lighter, softer, warmer, and breathable and moisture-wicked, which is an advantage that all other thermal materials do not have.
The core of products that use down as a selling point is naturally the content and quality of down. In CCTV's exposure program, the down content and quality of the tested products are not up to standard, some simply even the fabrics are fake, and there are even three-nil products, which bury hidden dangers to the user's health.
The first is that the down content is not up to standard.
For example, this adult down jacket, its hang tag marked with 134 grams of down, the actual test found only 90 grams, nearly 1/3 less. According to the national regulations on down jackets, only 5% deviation between the marked filling amount and the actual filling volume is allowed, and this lack of pounds is a serious unqualified.
Secondly, the quality of the down is not up to standard.
Some down jackets not only have serious deviations in the amount of down, but some fillers are not real down at all.
National standards stipulate that only down is real down. However, the test found that the filling of a down jacket is mainly one feather wire at a time, rather than a down with a velvet core structure. The feather filament is mainly formed by crushing wool flakes, and the warmth is very poor.
In addition, the national standard also makes clear requirements for the proportion of down in the down, that is, the amount of down. The down content is the most important indicator to determine the quality of down feathers, and the higher the down content, the better the warmth effect.
Unexpectedly, the children's down jacket was marked with a down content of 90%, and the engineer actually tested it and found that the down content was only 3.3%, which was nearly 30 times false! According to the national down jacket standard, only 3% deviation between the labeled down content and the actual down content is allowed.
This down jacket is a serious failure, strictly speaking, it can no longer be regarded as a down jacket, because the down jacket standard stipulates that the down content of a dress must reach at least 50% to be considered a down jacket.
Again, even if the down of the down jacket is of poor quality and low content, at least there is down, and some duvets bought from the Internet, not only is there no down in the quilt, but even the fabric is fake.
This supreme white goose down quilt, bought on the e-commerce live broadcast platform, was tested and failed from fabric to filling. According to the hang tag, the fabric is 100% cotton, but the cotton content is only 57% when tested, and the rest is polyester. It claims to be a 100% pure white goose down quilt, but in fact, there is no goose down inside.
Consumers spend money on inferior goods, and what is more worrying is that some inferior goods also pose a threat to people's health. In the process of detecting the duvet above, the inspectors even had itchy skin.
Experts said that most of the fillers in this quilt are crushed plush, like this kind of filler not only poor warmth, consumers cover the body will also cause itching, rhinitis or irritation of the respiratory tract. If the children and the elderly at home cover such a quilt, the consequences are unimaginable.
Finally, on the e-commerce platform, in addition to buying these shoddy down products, you will also frequently buy three-nil products. In a home textile live broadcast room, the anchor claimed that the quilt contained 95% white goose down, and the quilt actually sent was a three-nil product without manufacturer information and hang tags.
02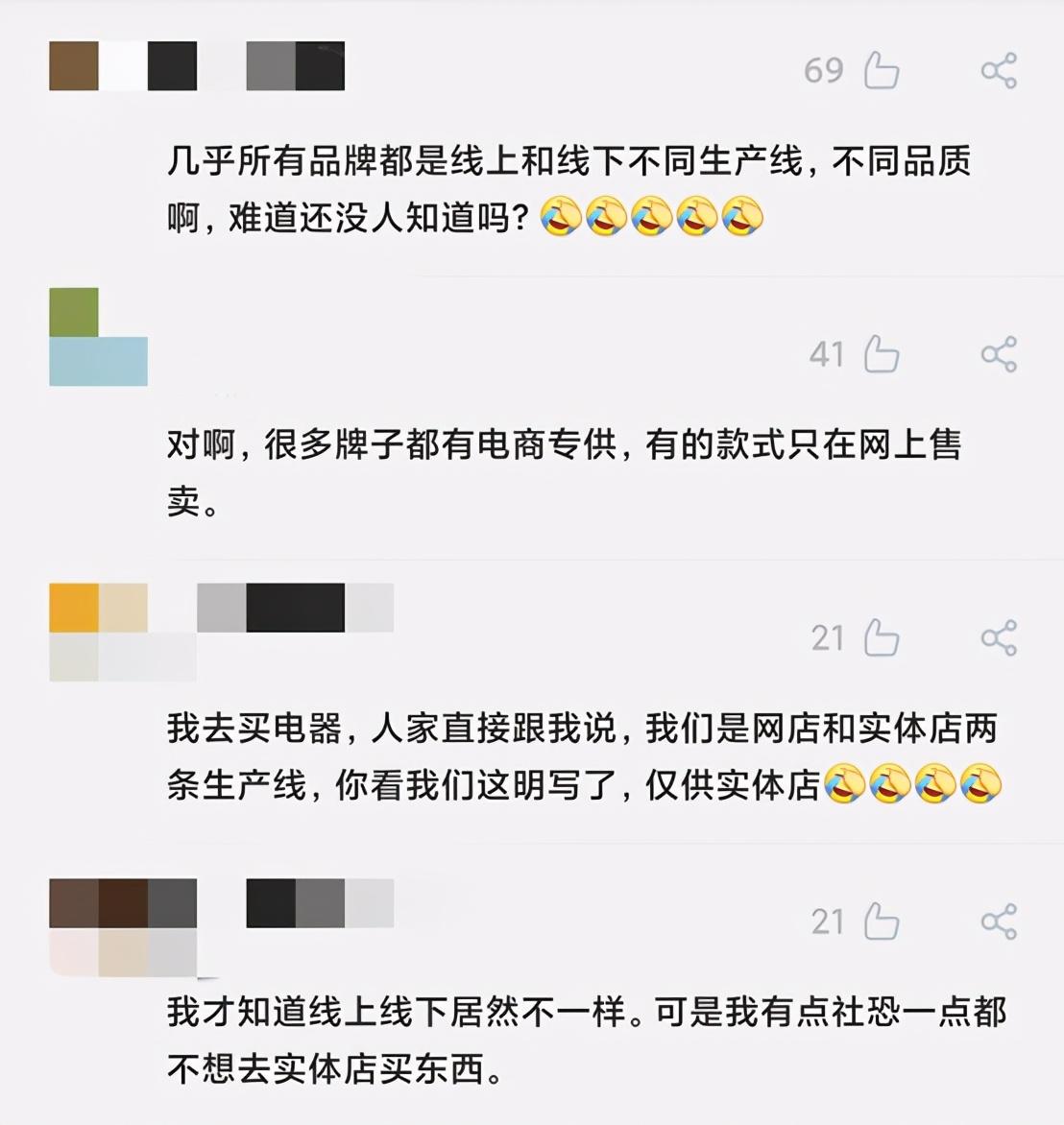 There are pits everywhere, and it is impossible to prevent it
We will buy counterfeit and shoddy products, because every link from production to sales of down products is a pit.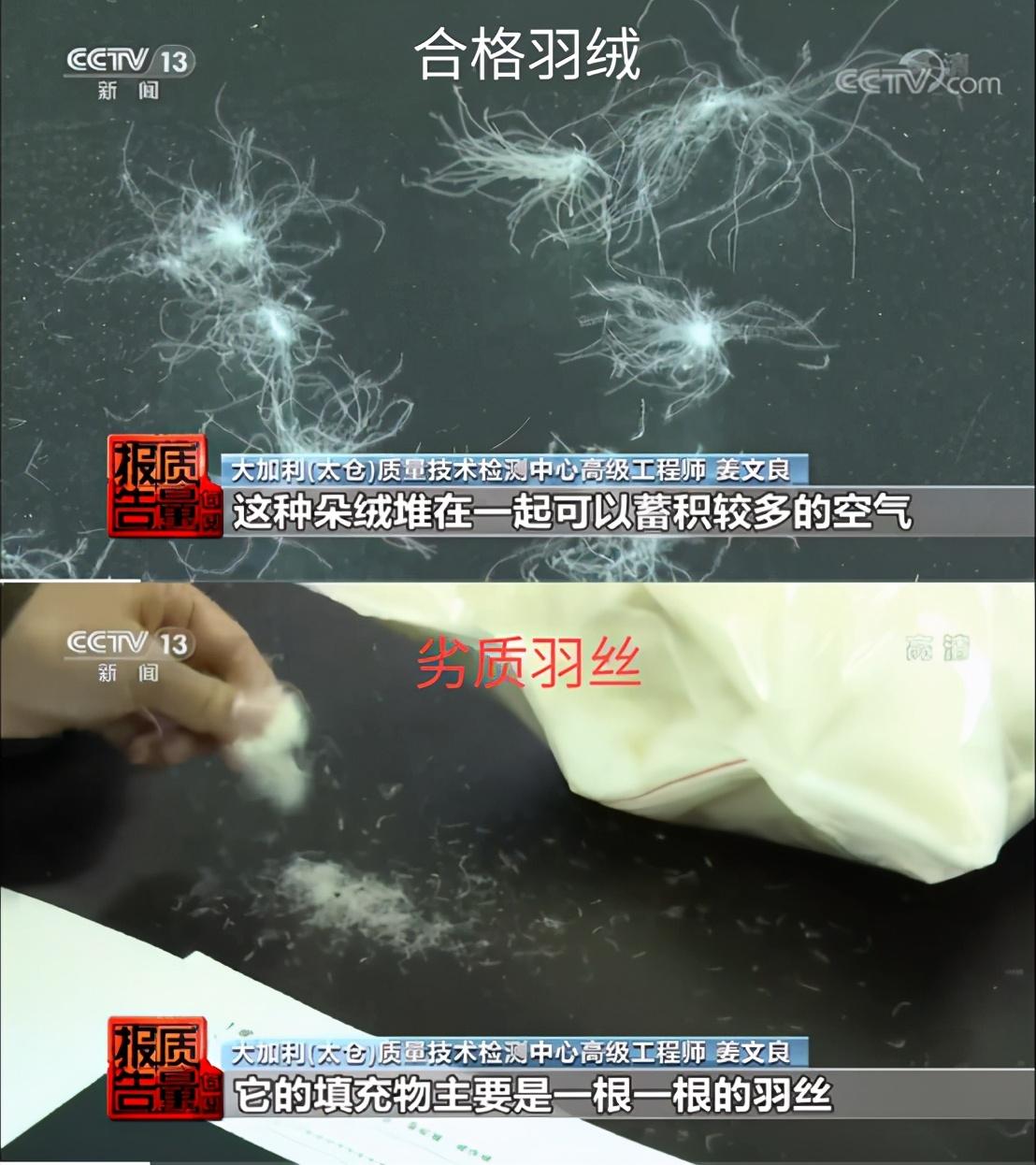 The reason why manufacturers produce substandard down products of poor quality is nothing more than to make higher profits at lower costs.
Among all kinds of down that can be used for textile production, the price of goose down is the highest, pure goose down 680,000 yuan per ton, 90% goose down 630,000 yuan per ton; Pure duck down is relatively low, but it also costs 400,000 yuan per ton, and 90% duck down is 300,000 yuan per ton; followed by feather silk, 6-70,000 yuan per ton; Feathers are the cheapest, only 6-7 thousand yuan per ton.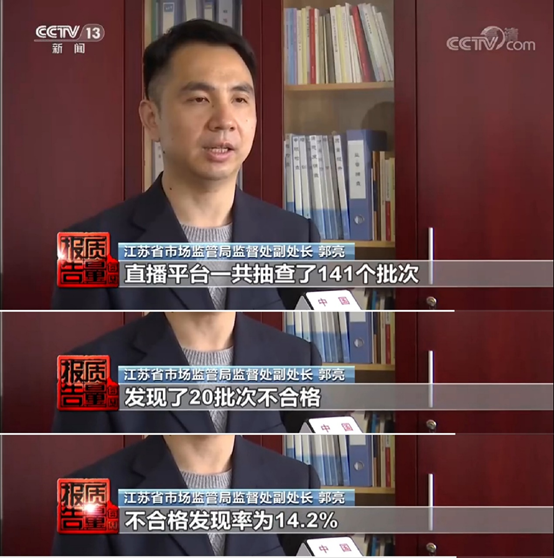 In general, the price of pure goose down is about 1.7 times that of pure duck down, 10 times that of feather silk, and 100 times that of feathers. If the manufacturer uses feather silk as duck down goose down, the profit immediately becomes considerable, and it is difficult for consumers to distinguish the authenticity.
Some consumers are more cautious, thinking that as long as they look at big brands and flagship stores, there will definitely be no problem with the down products they buy.
However, big brands will also sell their trademarks to other merchants, let them stick them on their products, hang sheep's heads and sell dog meat, so we will buy down jackets of the same brand but of varying quality.
Even if we can guarantee to buy genuine goods in non-OEM stores, we will never think that many big brands are divided into online and offline production lines, e-commerce platforms and shopping malls supply have two sets of standards, some styles are only sold online, and the quality of e-commerce exclusive is far less than that exclusively provided by shopping malls.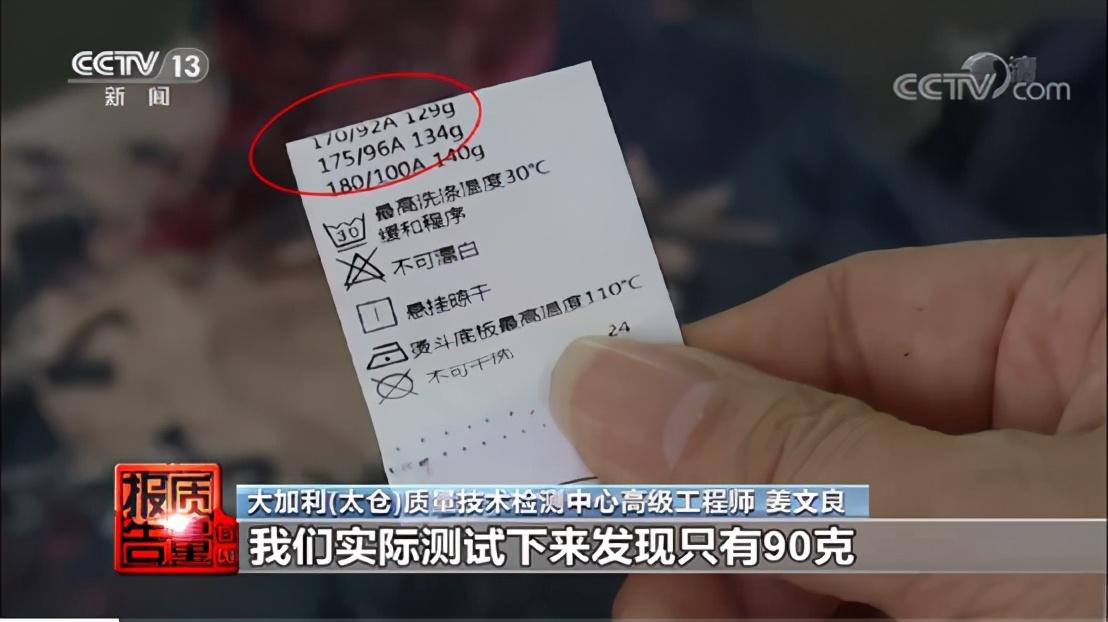 Capitalists go to great lengths to make as much money as possible.
Not only that, the company did not carry out inspection before the fabric entered the factory, and the finished product did not carry out qualified inspection before leaving the factory, and the quality awareness was relatively weak, which would also cause quality problems in the production process.
Merchants will also take advantage of consumers' greedy consumption psychology. Most of the unqualified duvets appear on e-commerce platforms, which usually attract consumers through price wars.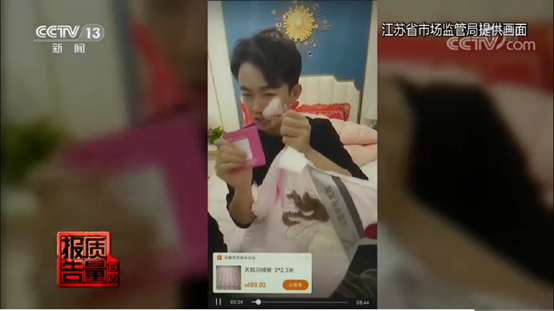 For example, the offline retail price of a duvet is 4580 yuan, and it is 980 yuan sold to consumers on the e-commerce platform, consumers will inevitably feel that they have picked up a big bargain and impulsively consume, the actual cost price of this quilt may only be 100 yuan, and the merchant has made eight or nine times more by taking advantage of the consumer's greedy psychology.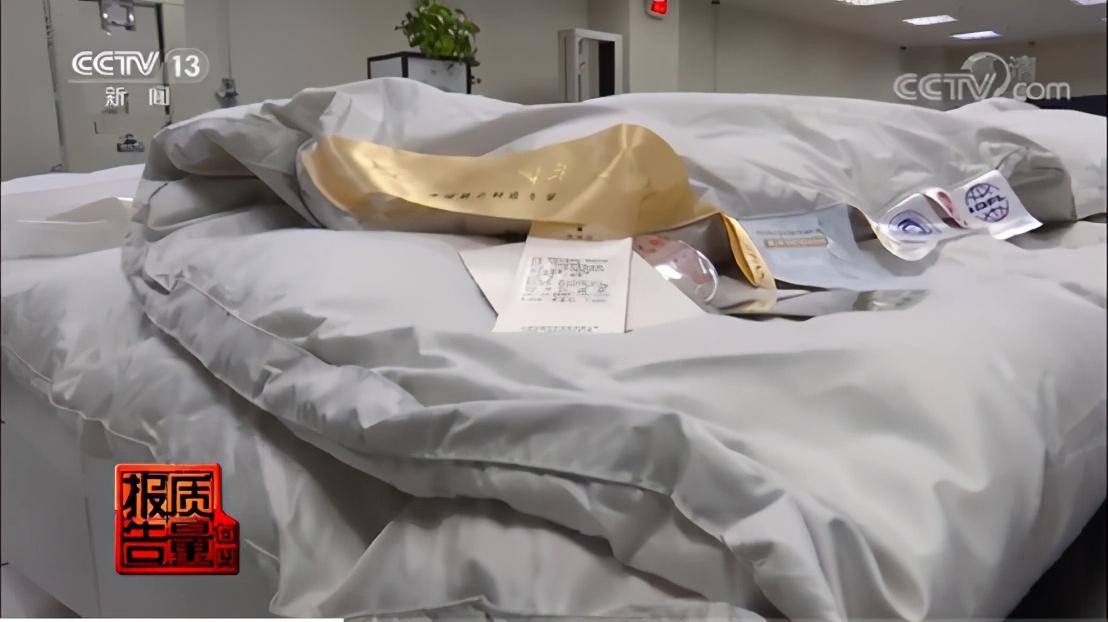 The quality awareness of the anchors of some live broadcast platforms is relatively weak, and they do not do quality control on the quality of their products or the products they sell, which will also lead to the sale of some three-nil, fake and shoddy products.
In addition to manufacturers, brands, merchants, anchors, who intentionally or unintentionally create counterfeit goods and sell counterfeit goods, sales platforms lack supervision of these participants, and cannot escape blame.
In this supervision and spot check, all the three no products received by the testing institution came from the e-commerce live broadcast platform, and the pass rate of the spot check of the live broadcast platform was lower than the spot check pass rate of the entire e-commerce.
03
What can consumers do to prevent being scammed?
Live streaming originally allowed consumers to directly see and hear the introduction of goods, enhance consumers' trust in goods and merchants, and was a good way to narrow the distance between consumers and businesses, but it was used as a tool to make black money by people who greedy for profits.
For the chaos of winter supplies sales on e-commerce platforms, the relevant departments should strengthen the supervision of e-commerce, especially in the field of live broadcasting, and consumers should not stop eating because of choking.
Although the intrinsic quality of down products is something we cannot identify by ourselves, it is easy to become the hardest hit area that fails the quality inspection, but you should still buy it, but pay attention to these points when buying:
1. Try not to buy down products online, but go to the physical stores of offline shopping malls to choose.
As mentioned earlier, the products in offline physical stores can not only ensure authenticity, but also have better quality than online flagship stores.
If you have to buy online, be sure to choose a big brand, don't be greedy for small bargains. You get what you pay for, under the premise that the cost cannot be reduced, the price of good quality down products must not be low. If the budget is not enough, you can choose to buy it when the discount is strong such as Double 11.
2. Not only look at the label, but also touch it with your own hands.
When selecting offline and after online shopping, remember to take the steps of "one touch, two smells and three shots" to check down products.
Touch the down inside, the hard stem is more than enough down, more feathers, not good; The second smell, it is normal to have a faint smell of animal feathers, and if there is a peculiar smell, it means that it has not been washed; Three beats, the appearance of dust indicates that the down has not been cleaned, and the quality is not good.
3. If you accidentally buy fake and shoddy products, you can report to the platform, expose the bad business, and apply for the platform to intervene.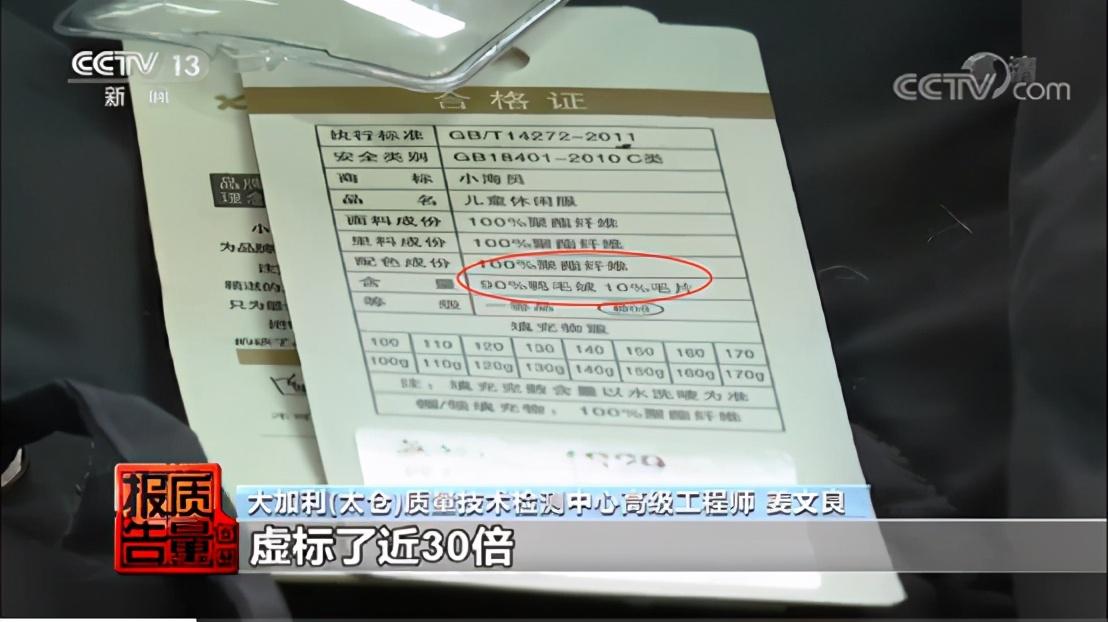 This is not only to protect our own rights and interests, but also to protect other consumers from lightning and avoid more victims.
Whether it is online consumption of live streaming goods or offline consumption of physical store promotion, what has changed is the way goods are bought and sold, and what cannot be changed is the bottom line of integrity and quality first. No matter how technological progress and how the way of buying and selling changes, the rights and interests of consumers can never be infringed on at will.
Author: Uncle Hang