Source: Read Special
Works by Yang Yuanwei
Treasure the wonderful mountains and rivers with images, show the Chinese style with the lens, and record the beautiful mountains and unique cultural scenery of the motherland with 100 photos. "My Motherland and Me – Yang Yuanwei Photography Exhibition" recently opened at the Art Museum of Shenzhen Public Culture and Art Creation Center (Shenzhen Academy of Fine Arts). The exhibition is divided into 7 sections, displaying 100 classic photographic works by Yang Yuanwei, showing the photographer's love for the great rivers and mountains of the motherland.
According to the organizers, Yang Yuanwei, a photographer of this film festival and consultant of the editorial board of China Information Technology Education Magazine, as a party member with many years of party experience, a soldier and college student in the sixties, has been practicing the pursuit of life to carry forward the spirit of Chinese aesthetic education with photographic actions that record the great rivers and mountains of the motherland and the beautiful life of the people. Since 1996, he has measured the motherland with his footsteps, photographing the human geography of China and around the world, and his photographic works have been exhibited throughout the country and universities.
It is reported that this exhibition is jointly sponsored by China Information Technology Education Magazine, Shenzhen Municipal Education Bureau and Shenzhen Federation of Literature and Literature, and the exhibition will last until October 15.
(Original title "Using Images to Collect Great Rivers and Mountains, Yang Yuanwei Photography Exhibition Unveiled")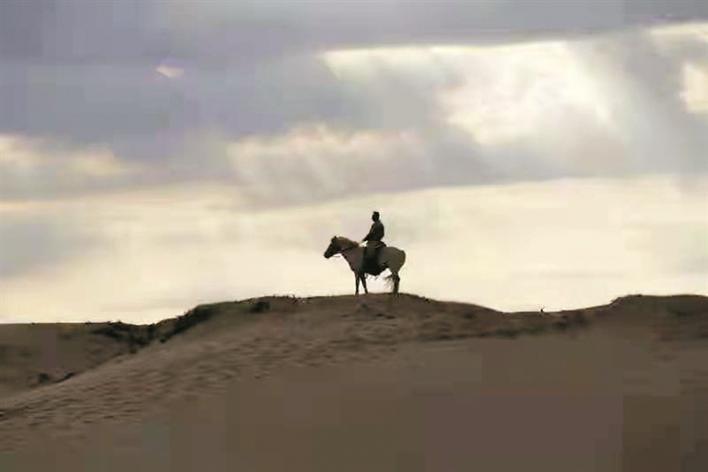 (Author: Shenzhen Special Zone News reporter Yin Chunfang)
This article is from [Read Special] and only represents the author's views. The national party media information public platform provides information release and dissemination services.
ID:jrtt