Waterproofing coatings are indispensable materials in home improvement, and are also used in some infrastructure works, underground works and roof leakage repairs. Today, I will take you to understand what waterproof coatings are.
What is waterproofing coating?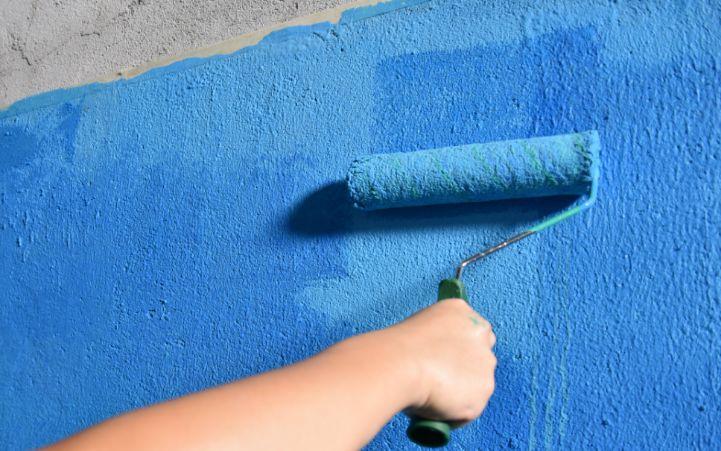 Waterproof coating is an amorphous material (liquid, viscous, powder, liquid powder mixed on site) after on-site production (brush, scrape, wipe, spray, etc.), which can be cured on the surface of the structure to form a film material with waterproof function. Therefore, the waterproof coating we purchased is only a semi-finished product, and it must be professionally applied on site to obtain the waterproof function in the true sense.
Features of waterproof coatings: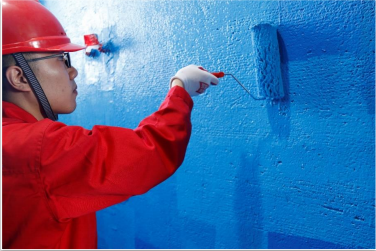 1. The construction operation is simple, generally no heating is required, and it is convenient to deal with special-shaped parts;
2. Continuous waterproof membrane layer without joints to reduce the risk of water leakage; No water channeling after leakage, easy to repair;
3. It can be sprayed and the construction speed is fast.
There are many types of waterproof coatings, the fields of application are differentiated, and the brand and quality level are also uneven, how should we choose waterproof coatings for decoration and construction?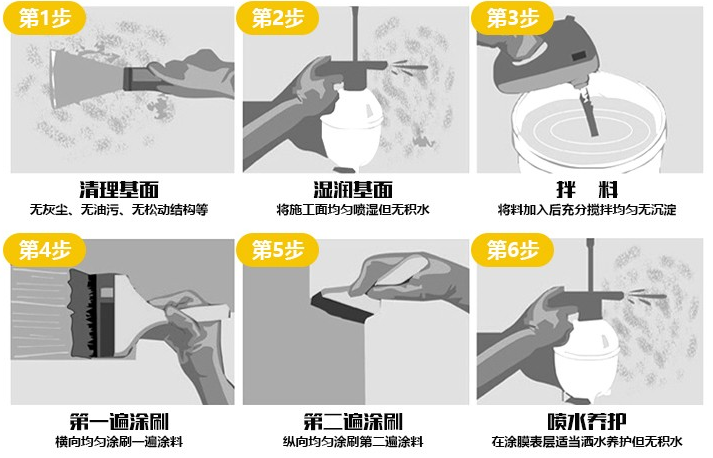 Let's take you to understand all kinds of waterproof coatings on the market, how to choose waterproof coatings correctly? The following waterproof coating tips must not be missed. I hope to provide you with a reference in house decoration and engineering waterproofing.
Distinguish between flexible and rigid materials
Human character is divided into rigid and soft, and waterproof coatings are actually divided into rigid waterproofing and flexible waterproofing.
Flexible waterproof materials are formed through chemical reactions to isolate the building structure from the environmental water, so as to achieve the purpose of waterproofing. Rigid waterproofing materials improve the penetration resistance of the base layer by improving the compactness of the concrete base layer and reducing the porosity.
Flexible materials have the characteristics of high tensile strength and large elongation, can resist external forces, and are not easy to settle and deform. Compared with flexible materials, rigid materials have weak extension lines and ability to adapt to temperature differences, and are easy to crack and deform, but have strong compression resistance and impermeability. Flexible materials and rigid materials are not good or bad, the so-called "soft" and "rigid" are only different product performance effects, applicable environments are also different, can not be used as a standard to judge the quality of materials.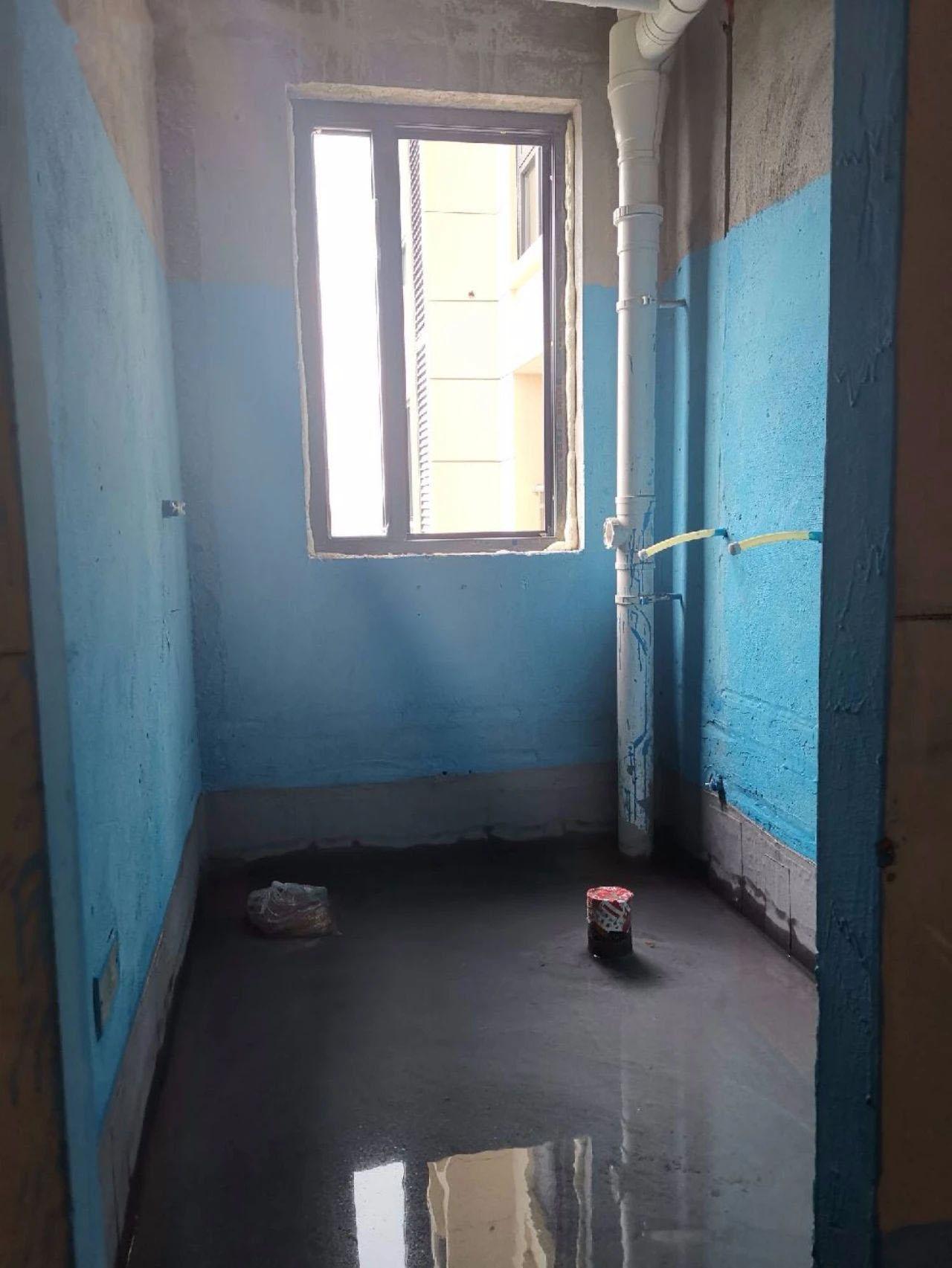 Choose waterproof coatings according to different parts
Different parts have different waterproof requirements, and the "efficacy" of waterproof coatings is naturally different. The roof and exterior walls have been eroded by the natural environment such as sunlight, rain and snow for a long time, and the degree of wear is large, so it is necessary to use a waterproof coating that is strong and wear-resistant and can resist the erosion of external factors. Indoor including kitchen, bathroom and other parts will not be in direct contact with the external environment like the roof, but the wall is easy to moisture, and there are many detailed nodes such as yin and yang angles, and waterproof coatings that can prevent mildew and moisture, and have good crack resistance should be used.
Choose waterproofing coatings based on geographical location
Although waterproofing is a "hidden project", waterproof materials will also be affected by the external environment, and various problems will occur. China is vast, the weather and temperature vary greatly, the south has rainy weather, easy to damp, so pay attention to moisture, mildew performance. The weather in the north is dry, the temperature is low in winter, and the waterproof coating will shrink due to low temperature, resulting in dry cracking of the waterproof layer, so it is recommended to choose waterproof coatings with good flexibility, strong frost resistance and high elongation at break.
Choose waterproof coatings according to whether they have environmental certifications
When choosing environmentally friendly waterproof coatings, it can be judged according to whether there is an environmental certification mark.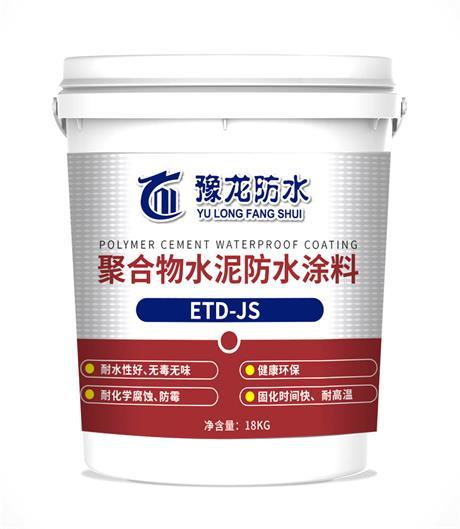 Source|Internet