Flat square, a special large hairpin worn by Manchu women when combing their flags, is shaped like the flat hairpin on the bun of Han women. Qing Dynasty aristocratic women combed "two heads" or "big wings", all using flat squares, which played the role of connecting the "beams" in the real and wig buns. While decorating, it is more important to control the bun so that it does not fall down.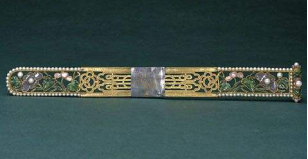 Gold openwork beaded stone flat square
Some of the jadeite flat squares of the Qing Palace are as green as water, and some are inlaid with auspicious patterns such as gold and silver, blue sky birthday characters, group flowers, and bats on the jadeite
。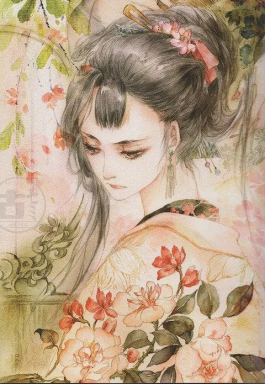 In the event of a funeral, the wife wears filial piety for her husband, puts down two handfuls of heads, gathers her hair on the top of her head and ties it up, and braids it into two braids without a head rope, and puts a three-inch or four-inch long white bone square on top of her hair loosely. If the daughter-in-law is a mother-in-law wearing filial piety, a small flat square of silver or copper should be inserted horizontally. The flat square is generally wrapped in green satin, green velvet or green yarn, commonly known as "dianzi", which can be fixed on the bun when worn, and often embroidered with various patterns, set with jewelry or decorated with various flowers, and embellished with long tasseled tassels.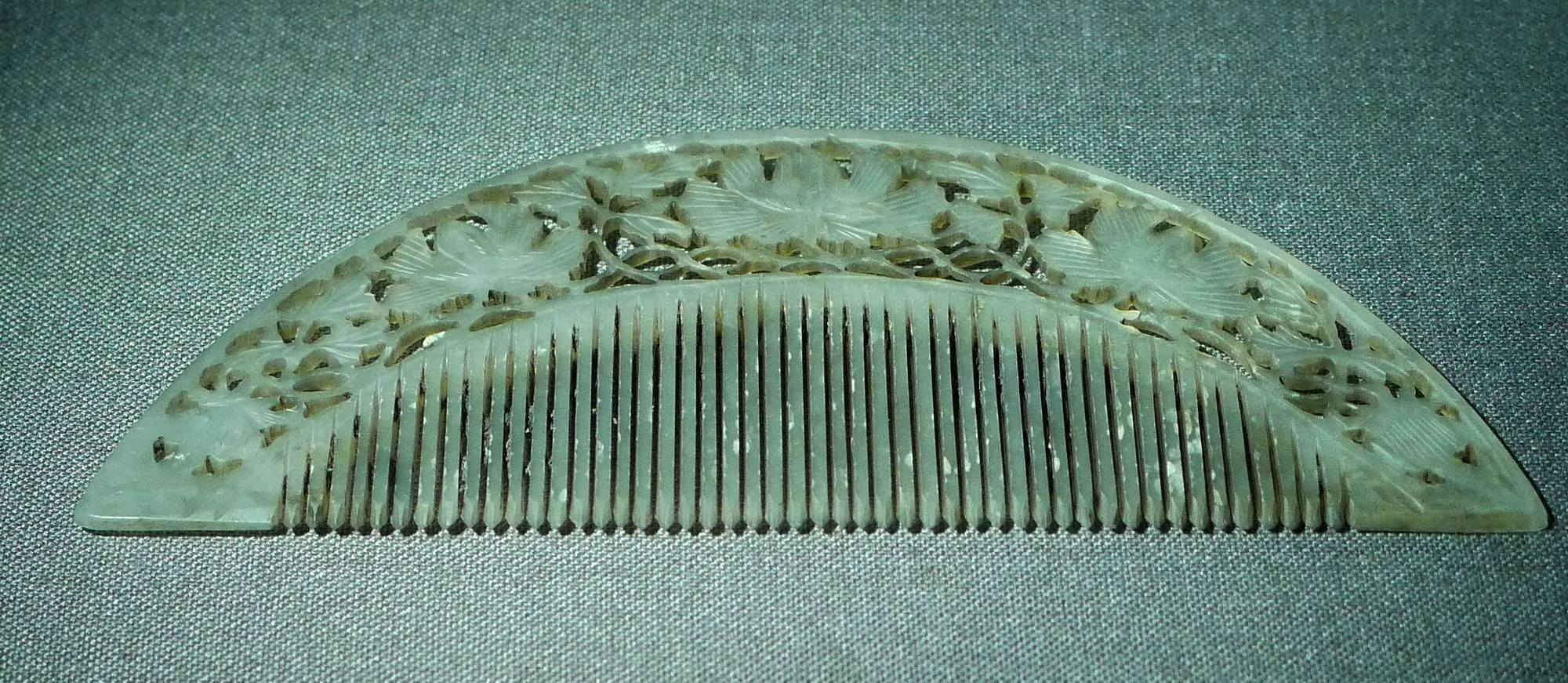 White jade lotus lotus pattern flattened
Combing, referred to as "栉" in ancient times, is known as one of the eight hair ornaments in ancient China together with hairpins, buns, buns, and step shakes, and used to be treasures of the imperial court. The comb grates of the Qing Dynasty have been handed down a lot, basically maintaining the shape of the Song Dynasty. The most famous place of origin is Changzhou, Jiangsu.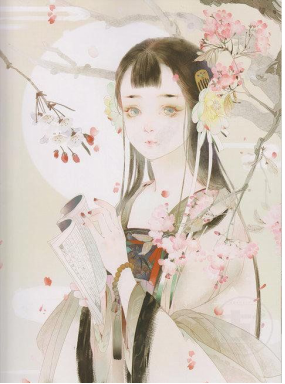 Song lotus pattern jade comb
Changzhou comb grate is a traditional handicraft with a long history, so it has the reputation of "palace comb famous grate". In ancient times, combing grates were a necessary hair accessory for everyone, especially women, who could hardly leave their bodies, and after a long time, the custom of combing was formed. The main difference between the two is in the teeth, the teeth of the comb are thick and thin, and the teeth of the grate are thin and dense. Most of the grates are made of wood or bamboo and precious materials, such as gold, silver, ivory, rhino horn, crystal, tortoiseshell, tin, jade inlaid beads and other materials.
Don Flower Bird Pattern Jade Comb