Now, a new type of pulley is appearing in some mid-to-high-end cars, such as BMW, Mercedes, Volvo, Citroen and other models.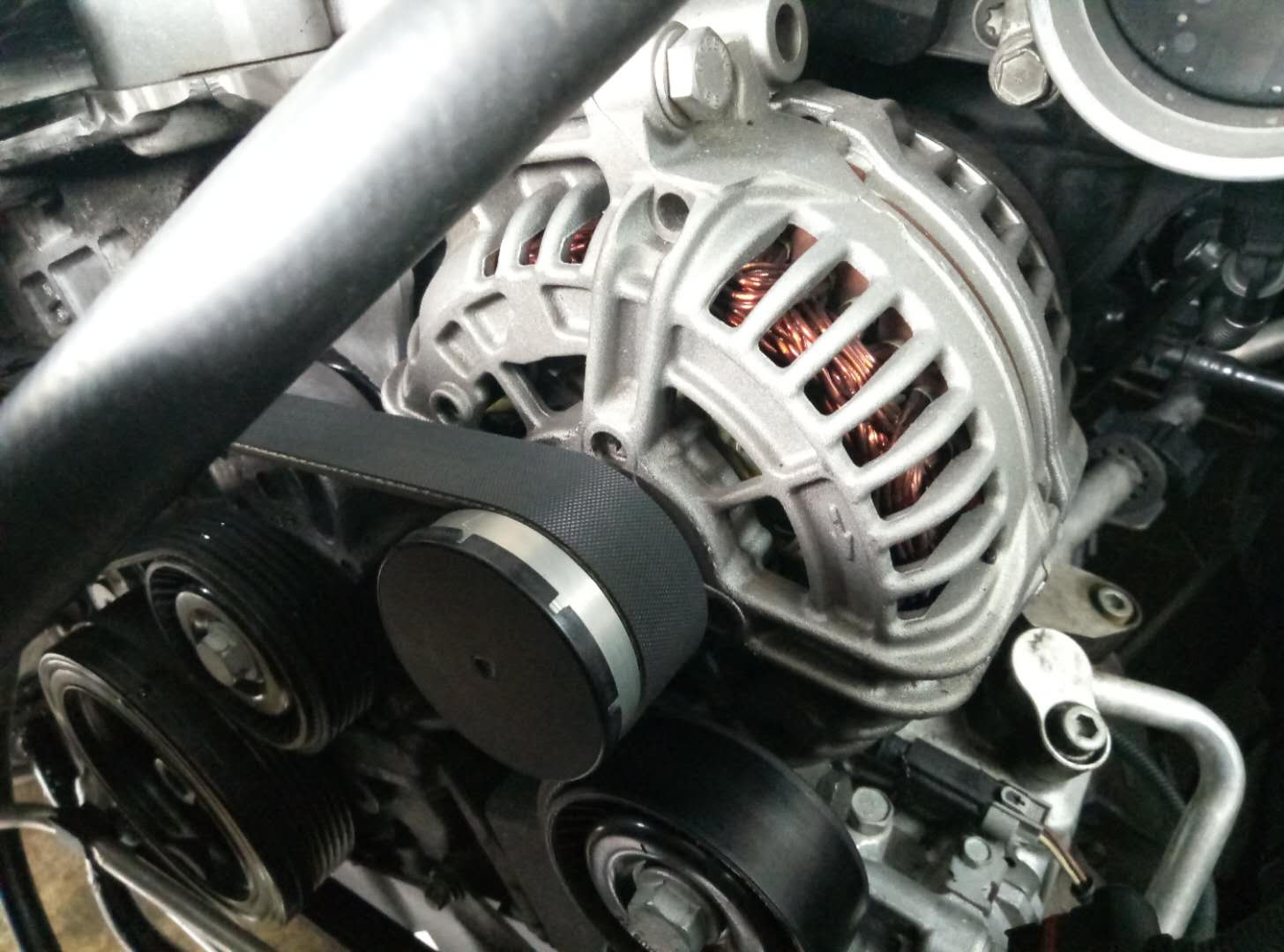 Here is a brief introduction to this new type of pulley, so that the maintenance personnel can understand it in time to facilitate the successful completion of the repair work.
Let car owners know that they don't have to spend extra money to replace the generator in the event of such a breakdown in their car!
Key Features :
1. The new pulley has one-way slip performance, and its basic principle is similar to the one-way clutch gear on the starter.
2. The new pulley is not a whole. The new pulley can be divided into two parts, the outer ring and the inner ring, if the inner ring speed (that is, the rotor speed) exceeds the outer ring speed during operation, the pulley immediately slips, and the inner ring and the outer ring are disconnected
3. It must be fixed or removed with special tools
Merit:
1. It has the function of one-way clutch. In the moments before the engine stops working, the engine crankshaft has a brief swing in the forward and reverse directions, while the rotor of the generator can still rotate in the same direction. Therefore, the magnetic coil in the rotor is avoided due to forward and reverse impact damage.
2. During the driving process of the car, if the engine suddenly accelerates or decelerates, a short buffer process can be formed between the transmission belt and the pulley, reducing the impact. It achieves the role of protecting the transmission belt and can effectively extend the service life of the transmission belt.
Precautions in case of failure
When the inner and outer rings of the pulley cannot slip, the generator will make a different noise than usual.
When there is no maintenance for a long time, the pulley damage may cause the generator belt to be damaged and broken, resulting in greater losses.
Today, like friends like, follow, welcome comments, what questions in the car private message me, will reply in time.
See you in the next issue! Thanks for reading