At the beginning of this year, as Intel partners, ASUS launched an entry-level graphics card called DG1-4G. This one is based
E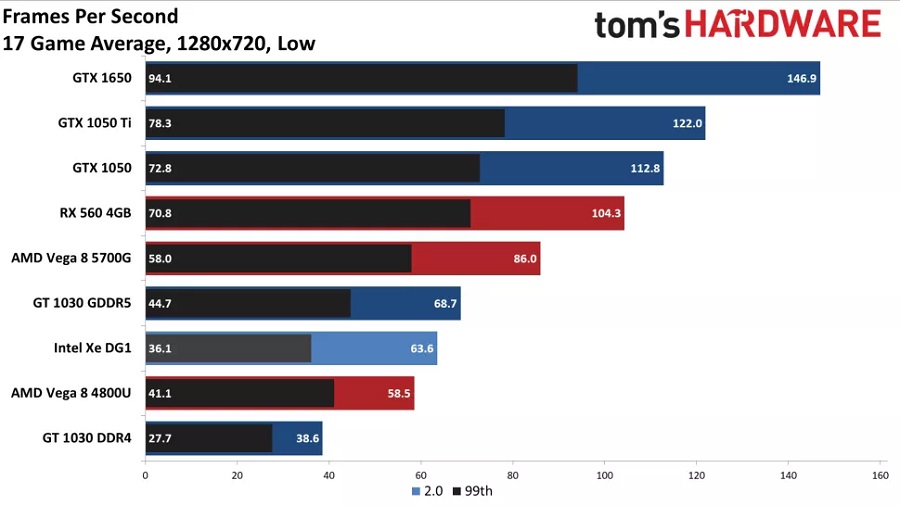 -LP architecture products have 80 EUs (not complete 96). They are manufactured with a 10nm superfin process and are equipped with 4GB LPDDR4XX-4266 video memory. The bits are 128 bits. ), TDP is 30W.
According to Intel, the DG1 independent graphics card should be used with the ninth or 10th generation Core series processor. It also has special requirements and settings for the motherboard, which will not be compatible with AMD platforms. It is understood that its chipsets are B460, H410, B365 and H310C. In the introduction of ASUS, only the Prime H410M-A/CSM and Pro B460M-C/CSM motherboards can be supported.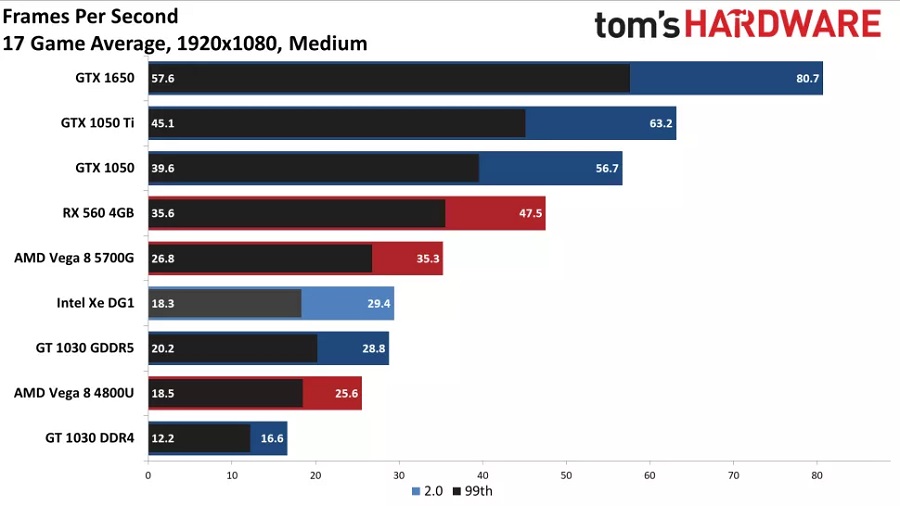 Recently, Tomshardware conducted normal tests on ASES DG1-4G. Other products compared to Nvidia's GeForce GTX 1050/1050 Ti/1650 and GT 1030 DDR4/GDDR5, as well as the AMD Ryzen 7 5700G/4800U core display, and the AMD Ryzen 7 5700G/4800UU, and Radeon RX 560 independent graphics card. In terms of games, it includes "Watch Dogs: Legion", "Cyberpunk 2077", "Wild Dart 2", "Microsoft Simulation Flight", "Metro: Leaving", "Dust 5", "Extreme Competition" Speed: Horizon 4 and Assassin's Creed: British Palace and other 17 games, which are tested at 720P and 1080P resolution, respectively.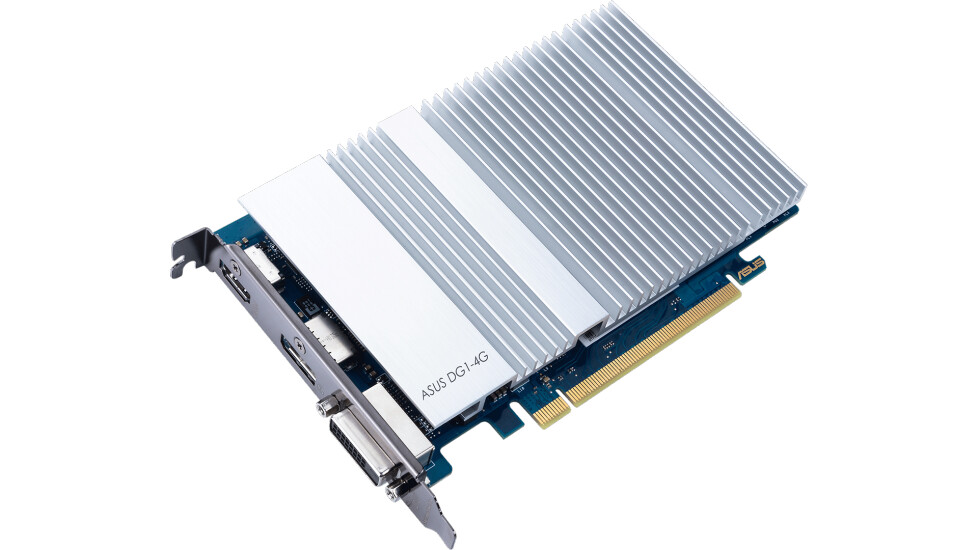 The two pictures are comparison of the average score of 720P and 1080P, respectively. The test results are obvious. The performance of ASUS DG1-4G is not very good. It is similar to Nvida GeForce GT 1030 GDDR5 version, but you can see Intel's ambition in the field of graphics. On the other hand, based on this as a reference, it can probably be expected to perform through the specification expansion without changing the structure.