For driver friends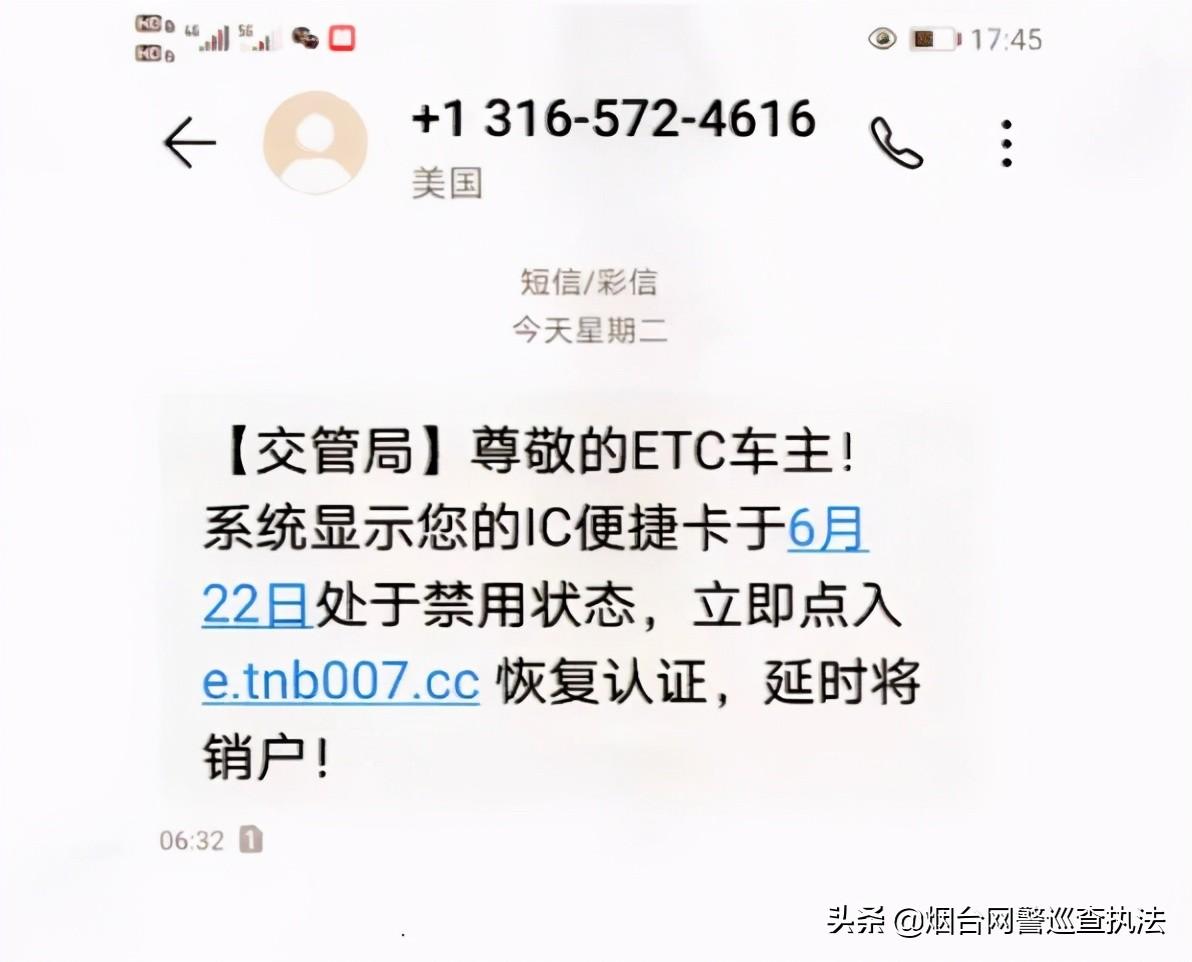 ETC
Everyone must be familiar with it
No queues, no parking to pick up cards
You can cross the station in 3 seconds, and the travel fee is discounted
The equipment is sent for free, and the refueling is also cashback…
ETC is so hot,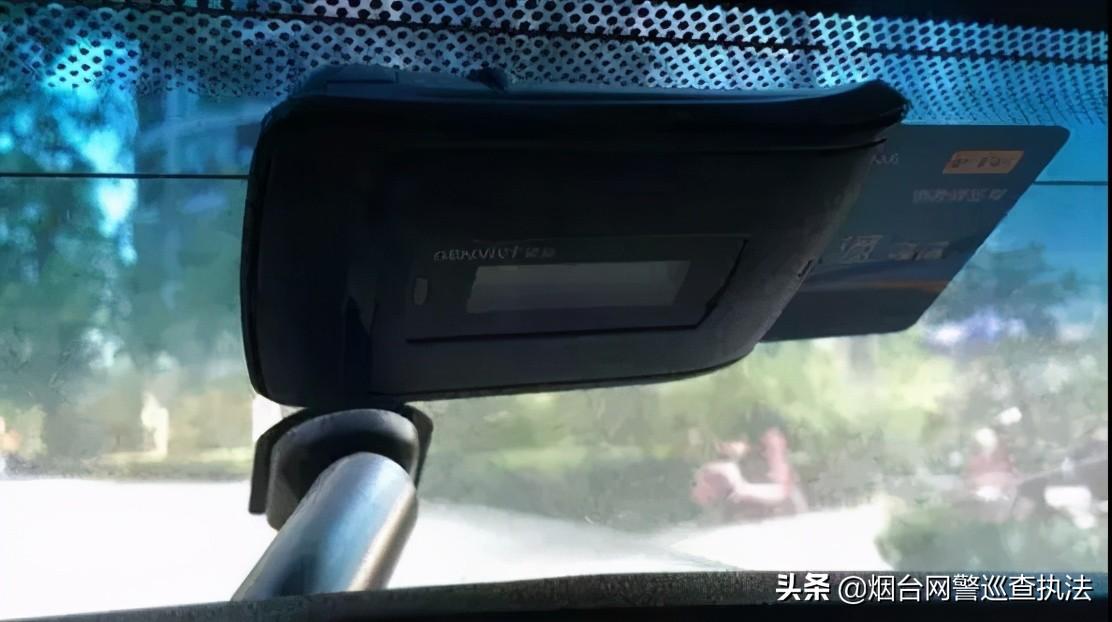 Even scammers are starting to join in!
Attention car owner friends!
Beware of new scams!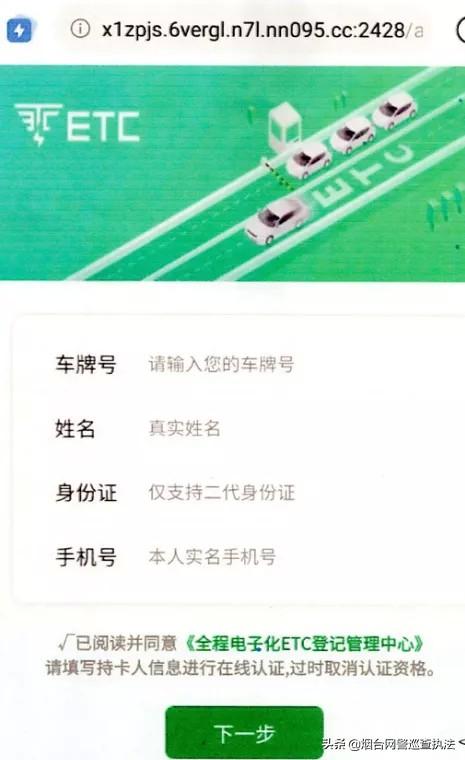 Received a text message saying that ETC is disabled? Swindle!
Real cases:
At about 16 o'clock on June 22, 2021, Ms. Yu, who lives in Rencheng District, received a text message from the number +1316-572-4616 on her mobile phone, with the following content: "(Traffic Management Bureau), dear ETC owner! The system shows that your IC convenience card is disabled on June 22, click e.tnb007.cc immediately to resume the authentication, and the account will be cancelled after a delay. "
Ms. Yu followed the process on the SMS and clicked on the SMS link to enter information such as license plate number, identity information, mobile phone number, bank card, transaction password and so on. Subsequently, the mobile phone received a verification code, and after Ms. Yu entered the verification code, she prompted that the operation was unqualified. Ms. Yu again found that the bank card had been transferred 9,765 yuan, and immediately reported the case to the public security organ.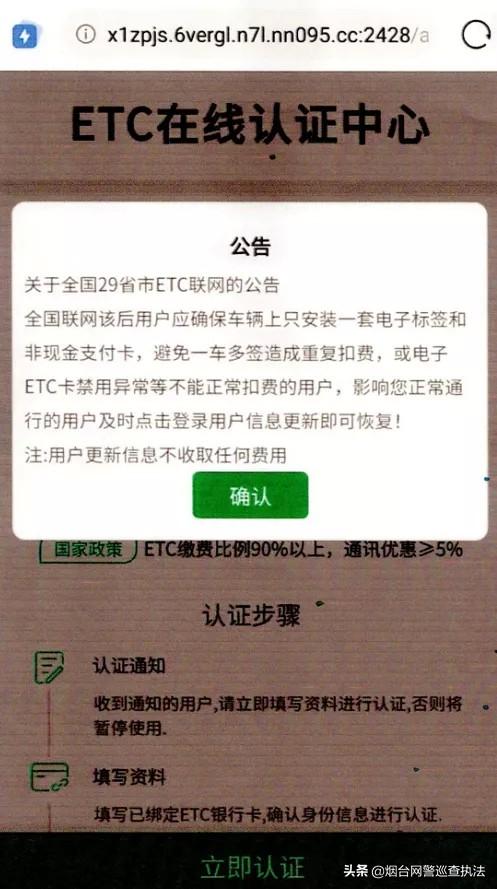 As ordinary consumers,
What can be done to avoid falling into the pit?
First of all
There is no secondary certification for ETC,
If you have any questions, you can call the national ETC service supervision hotline 95022 for consultation.
  Neither the bank nor the ETC partner will send SMS content containing the link to ETC users, and there will be no "expired authentication" and "invalid activation" links.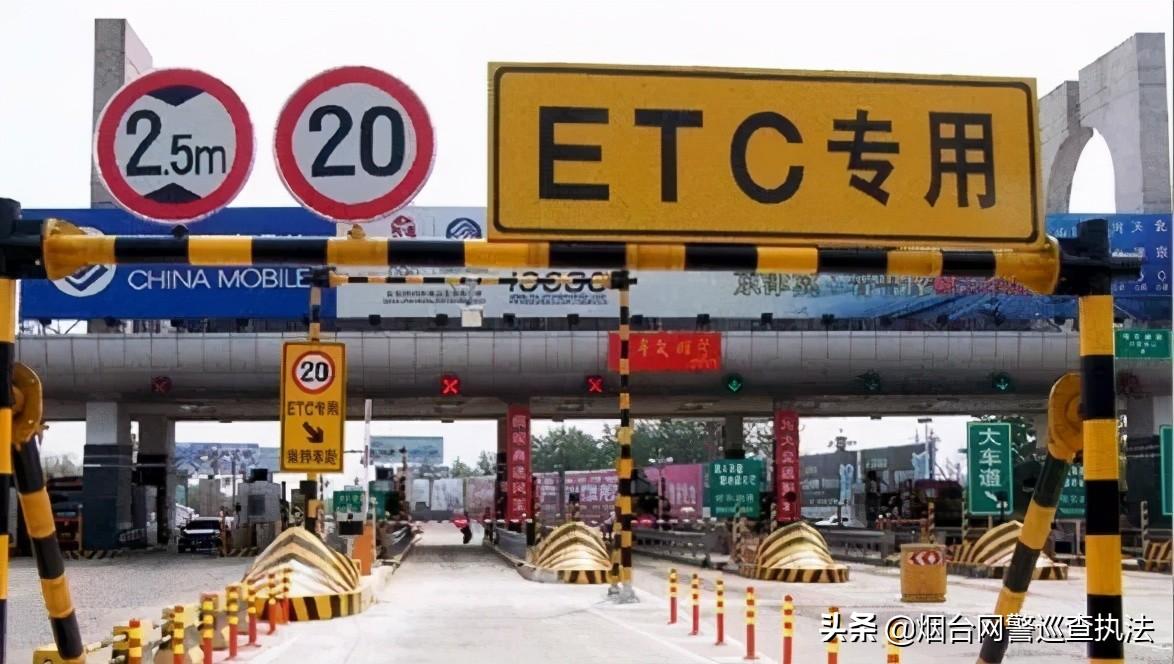 Secondly, when the card expires or there is a loss report reset, etc., the ETC device will be stopped. What the owner needs to do is to replace the card and enter the new card information again through the ETC partner, and then it can be reused.
Any high-speed ETC in the name of the claim that the review process has not been completed or can handle business banking business, refueling cashback, certification activation, etc., you need to click on the relevant web link, fill in the relevant information is all fraud!