In addition to the new generation of DDR5 and PCIe 5.0 hard disks, ADATA also released a new concept gaming mouse XPG Vault, built-in 1TB SSD hard disk, enough to fit the games that players like.
XPG Vault mouse appearance looks no different from ordinary gaming mice, using USBC interface, support RGB faith light, but it has a lot of internal problems,
Crammed into 1TB of flash memory, and up to 985MB/s of speed, the performance is not inferior to SSD hard drives – essentially SD Express interface expansion cards, supporting PCIe 3.0.
With a 1TB hard drive, XPG Vault also supports Gaming Launcher software, which works together to turn the mouse into a mobile game library.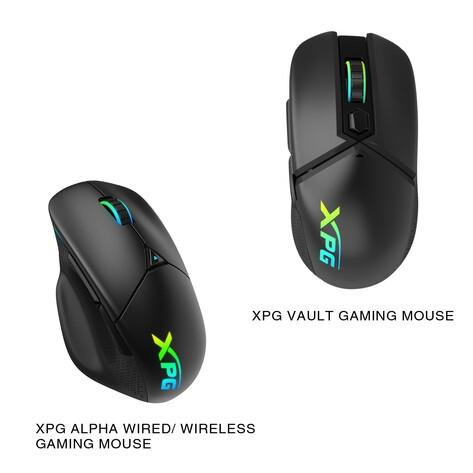 1TB capacity can store many game masterpieces, and the speed of 985MB/s for game reading and writing is not a big problem, but there is no actual experience yet.
XPG Vault is not the first gaming mouse with built-in storage, but Sony has a similar product more than 20 years ago, but at that time it was a Sony memory stick, with a capacity of only 8 to 16MB and an interface rate of only 1.5MB/s, which did not make much sense.