Just as photographers expect a pocket camera that is portable and balances image quality, Hi-Fi gamers also want a player that balances volume and sound quality. With the advancement of DAC chip and battery technology in recent years, "brick" players can also gradually reduce the size while maintaining the sound quality level, and finally the size of the mini Hi-Fi player comparable to the MP3 of the year has appeared, and the protagonist of this article "Feiao M5" is one of them.
Feiao M5, priced at 598 yuan, may not be as expensive as the headphone storage box in the eyes of Hi-Fi players, and it is not a product that is just needed in the eyes of mass consumers, seemingly not sticking at both ends, but in fact, M5 can meet the needs of two users.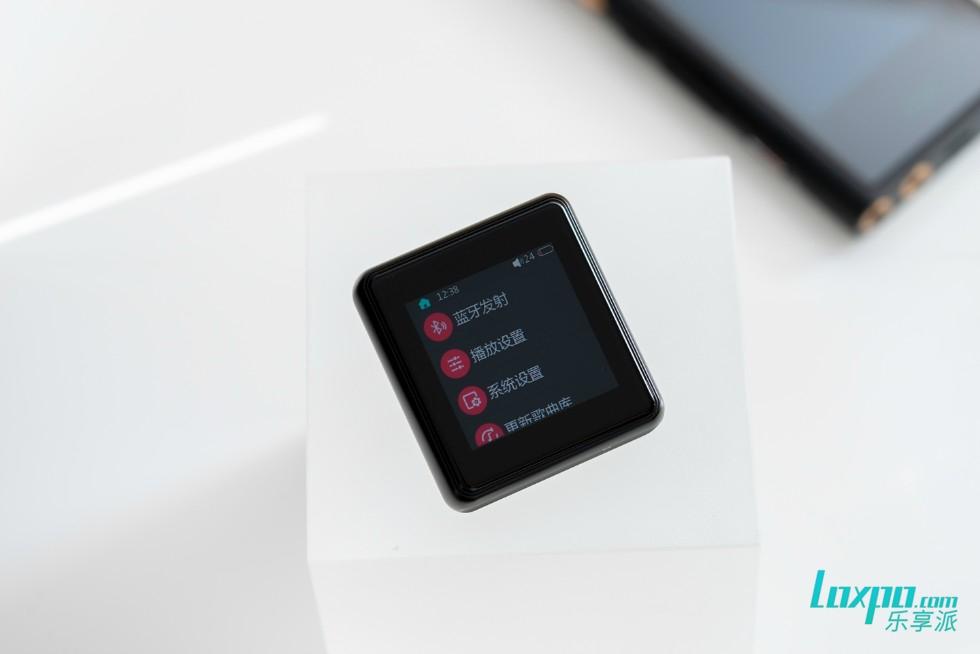 M5 has two-way Bluetooth function, using Qualcomm CSR8675 Bluetooth chip, can accept Bluetooth signals, and supports SBC/AAC/ATPX/ATPX HD/LDAC and other audio coding formats, which is very comprehensive. Although there are currently many players with two-way Bluetooth function, the volume can be comparable to M5, and there are very few that can support a variety of Bluetooth audio coding formats, so M5 can be regarded as a high-performance Bluetooth audio receiver. It is worth mentioning that the M5 has dual microphones, can make Bluetooth calls, and supports call noise reduction.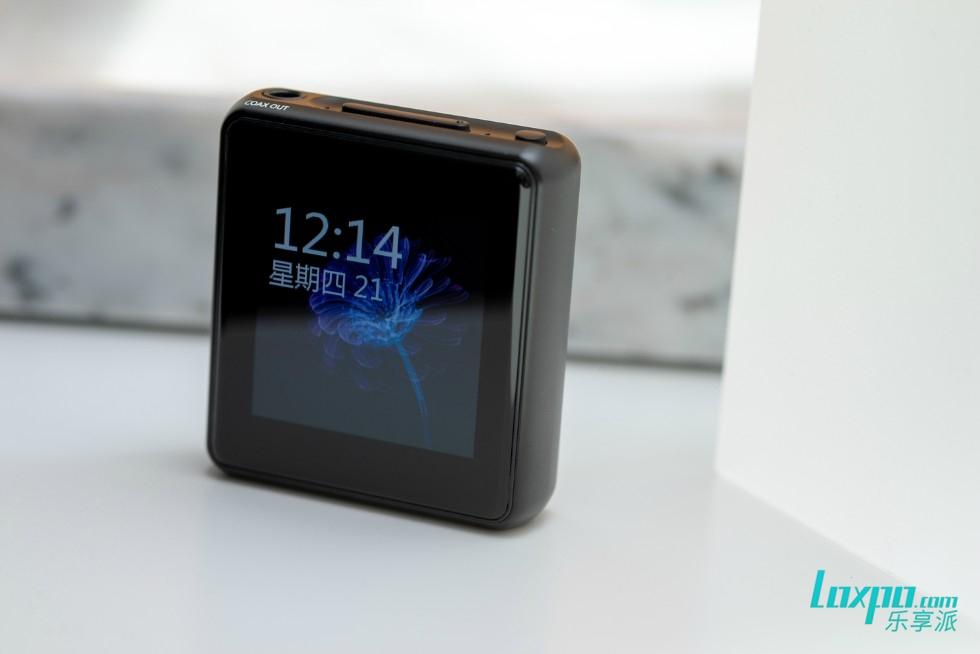 As a Hi-Fi player, the acoustic configuration of M5 will not be ambiguous, using AK4377 independent DAC chip produced by AKM, multi-channel power supply, its sound floor quality is completely more than the mobile phone, the noise floor control is very good, sound equalization, high resolution, thrust is not small (42mW at 16Ω), the supported audio format is also comprehensive, can hard solve DSD, fully qualified for the work of the entry-level Hi-Fi player.
Although M5 is a mini Hi-Fi player, it can be put into a thousand-yuan Hi-Fi player for comparison, and the sound of M5 is also very good in this level. The first is that the sound base is clean, delicate, and burr-free, which is definitely not comparable to those low-priced products that simply stack components and then pull up the thrust; Second, the thrust is not small, dynamic enough, driving its own flagship FH7 is no obvious problem, the two match, there is also sufficient dynamics in the large formation, sound field restoration and instrumental knotting phase is also very good. To put it simply, even if you use an expensive earbud to match the M5, as long as the sound source is Hi-Res level, the M5 will not be a bottleneck in most genres, unless you don't like a balanced and clean sound floor.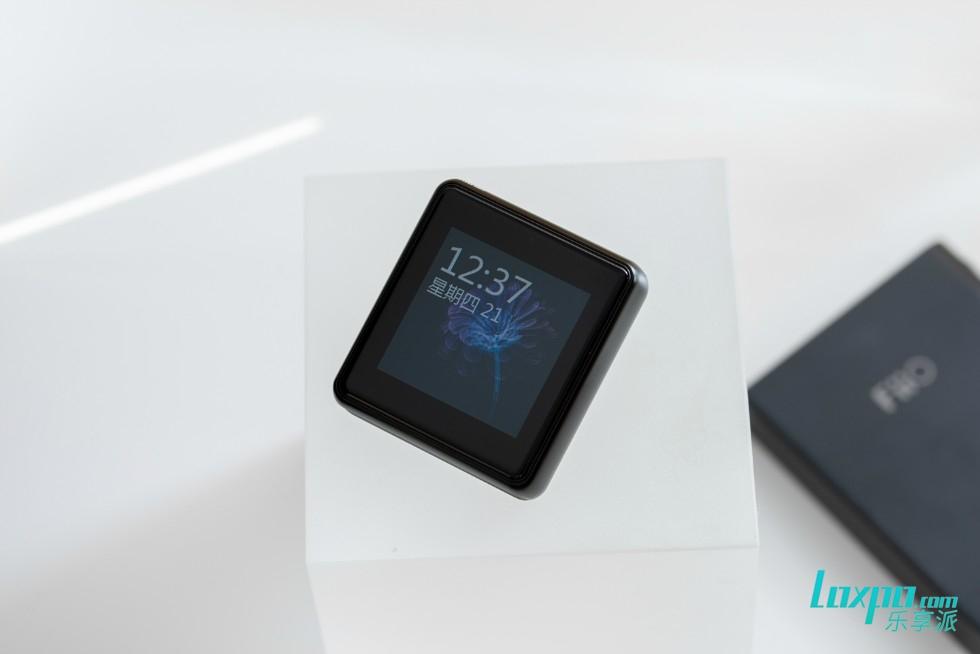 M5 also has USB DAC function, which can act as an external sound card for PC and MAC, and supports po, lo and coaxial output, but unfortunately does not support Android and iOS systems, otherwise the playability performance is further improved.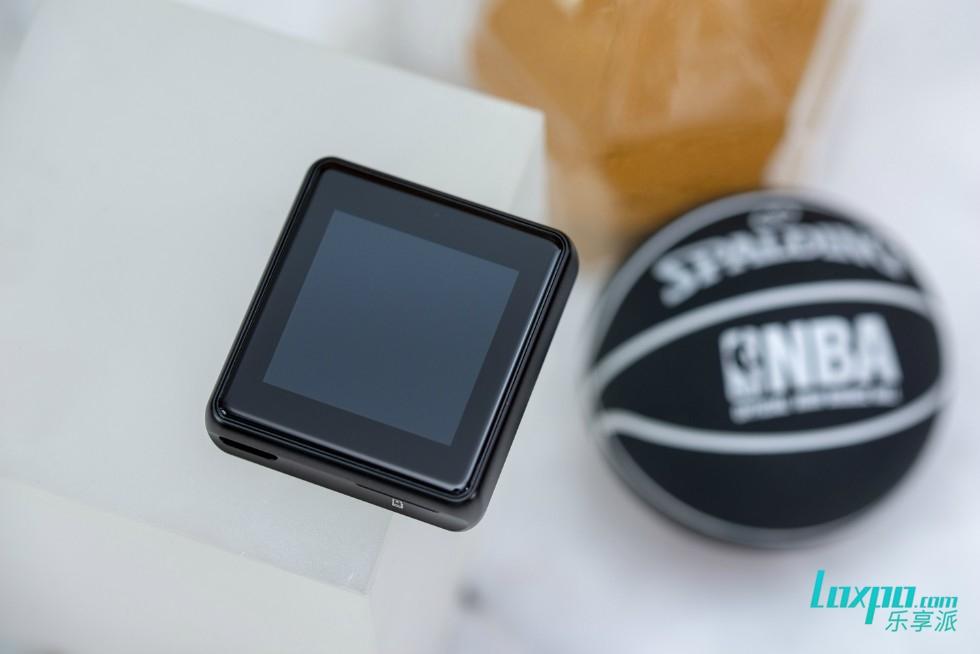 The OTG transfer function is very creative, in the absence of PC and MAC computers, you can use OTG cable to connect M5 to the mobile phone (requires the mobile phone to open OTG function), and you can transfer and manage M5 data through the mobile phone's file manager app.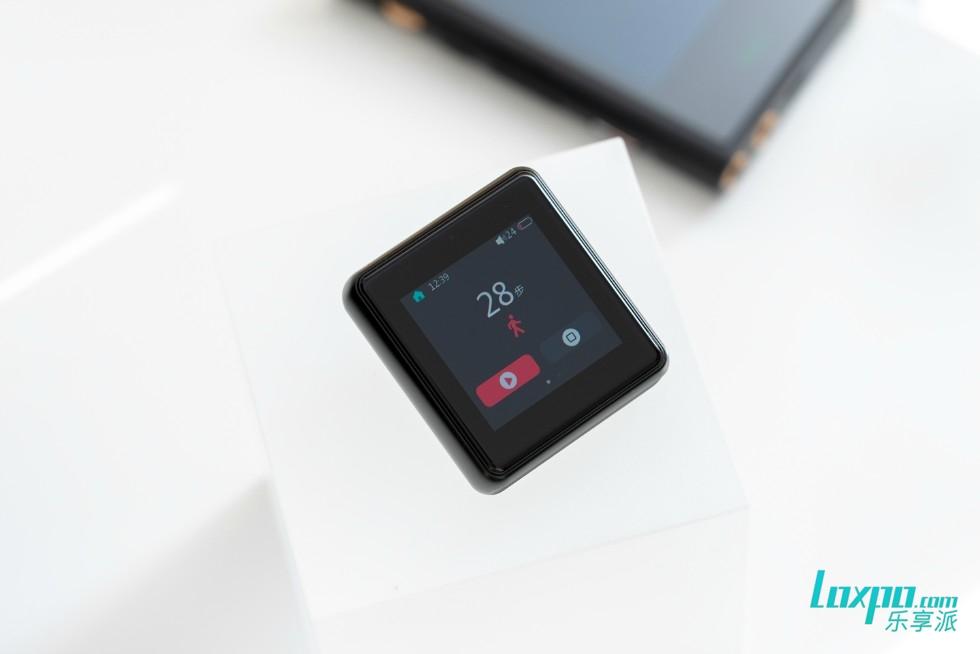 The M5 also adds a step counting chip, which can record the number of steps and can make a cameo appearance in the sports bracelet. However, due to power saving, the step counting function of the M5 needs to be turned on manually.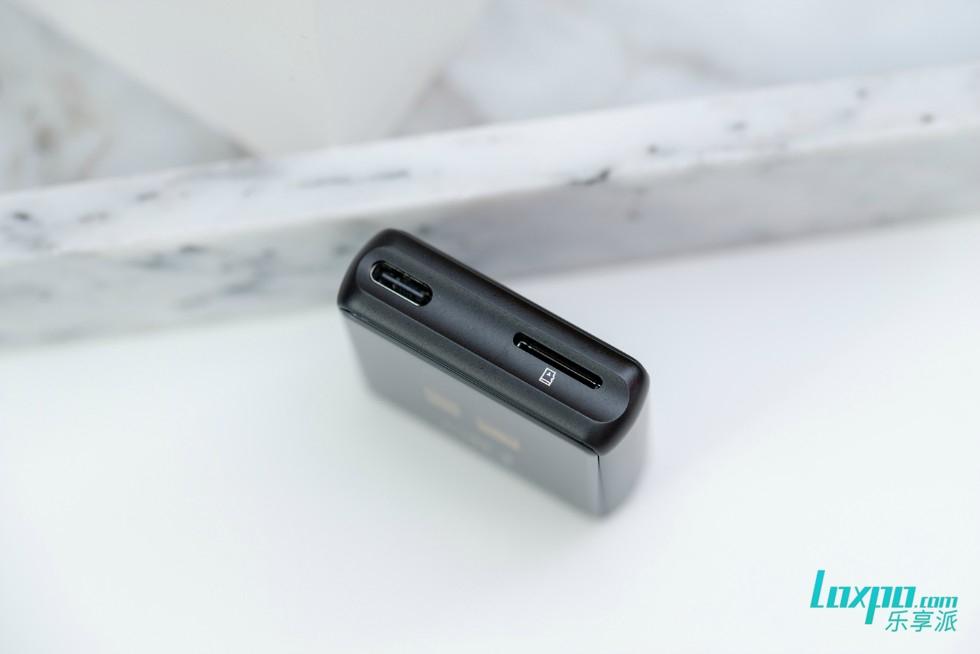 Returning to the appearance and handling of the product, compared with similar products, FiiO M5 also has obvious advantages. Double-sided 2.5D tempered glass and aluminum alloy CNC frame, comparable to the material and craftsmanship of high-end mobile phones, can already represent the highest level of craftsmanship in the Hi-Fi circle, after all, many friends are "not out of the air".
The M5's screen is 1.54 inches, the resolution is 240×240 pixels, the IPS material, and the visual effect is quite good. The small size and weight of 38 grams also make the M5 feel free to carry, and in addition to the back clip that comes with the factory, you can also choose a silicone watch strap.
Because of the relationship between the capacitive screen, M5 directly adopts the all-touch operation mode, which is rare on small-volume players, and the overall operation logic is close to the current mobile phone, which can be used to after simple learning, and the control is very good.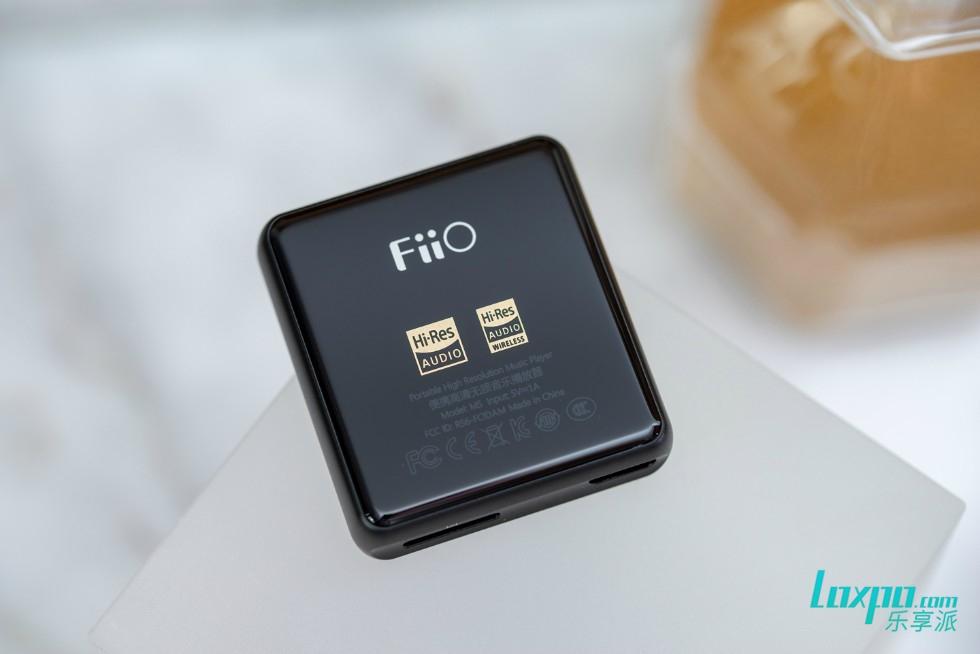 Of course, M5 still has some shortcomings, such as no built-in memory, need TF card, but TF card slot does not have a cover, there is a risk of loss; There is no fast charging or wireless charging function, instant charging is also a rigid need for small players.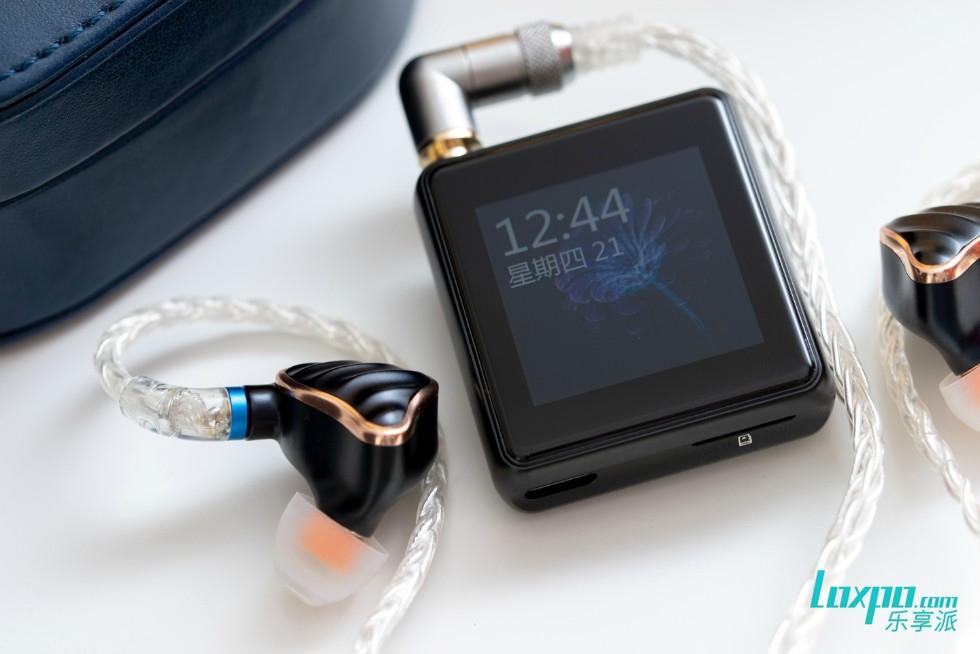 In fact, there is no need to summarize too much, Feiao M5 is not only a mini Hi-Fi player with excellent sound quality, but also a Bluetooth receiver close to full Bluetooth audio coding support, at a price of 598 yuan, suitable for audiophiles to add one, but also suitable for mass consumers as the first choice for early adopters Hi-Fi.