Spring to summer, Youji promotes new products. UGEE Technology released a new comprehensive board – RAINBOW 170 (RB170) professional drawing board in May 2018, like a clear stream injected into this early summer, making painting creation refreshing! What are the highlights of this RB170? Please follow in the footsteps of the editor and tell you one by one:
Everyone has a heart for beauty, an electronic product in hand, for us who control the appearance of the value, the first thing to look at is definitely the appearance, RB170 adhering to the purpose of Rainbow series lecherism, using dazzling sandwich design, adding a touch of vitality to the creation, fog black, orange red, cobalt blue three colors optional, red and blue CP color, to provide more intentions for gifts. With a complete board surface, non-marking comprehensive board design, 10 x 5.6 inch work area, black paint body, instantly ignite the desire to create.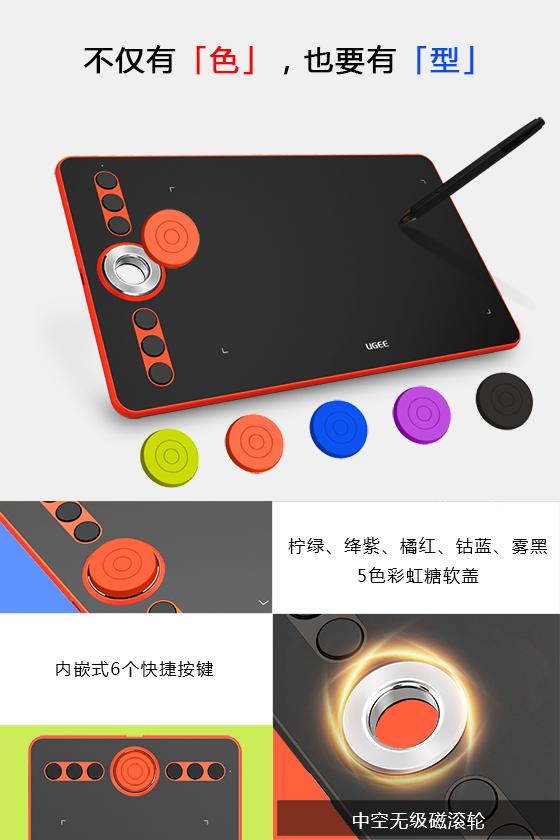 The RB170 full board is embedded with a hollow stepless magnetic scroll wheel, with 6 embedded shortcut buttons, which can easily realize the functions of canvas zooming in and out, moving the canvas, turning up and down the page, and increasing and shrinking the brush with one click. The stepless magnetic roller middle cutout design, can be rotated 360°, zero obstacles, more silent, let you enjoy comfort in the painting process, let free your creative potential. Equipped with lemon green, purple, orange red, cobalt blue, fog black 5 colors rainbow sugar soft cover, and the color of the drawing board can be freely matched to increase the fun of creation.
The RB170 is equipped with an innovative hexagonal series PH01 passive pen, specially selected soft rubber, non-slip and non-sticky hands, bringing a comfortable grip. Using a novel transparent nib, short nib, restore the comfortable feel of a pencil, more compact and more convenient to use, the virtual eraser function at the end, a comprehensive imitation pencil design, take you nostalgic for the good time of paper painting, and experience the combination of tradition and technology!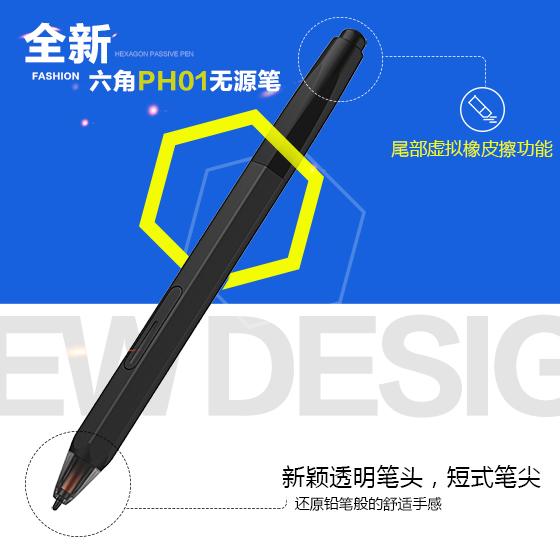 The standard multi-function pen holder of the RB170 can store the pressure sensitive pen, pen holder, spare refill and pen extractor at the same time, which is flexible and easy to put away.
In terms of parameters, it is still 8192 level pressure sensibility that is 4 times higher than 2048 level, and the delicate thickness and thick lines are displayed with the weight of the pen. 266 points/sec reading speed, no delay and no stuttering. 5080LPI read resolution. Type-C interface, regardless of front and back, supports left-hand interchange function, taking care of your special needs.
RB170, my color! Carry lecherousism to the end and add brink to your creations. RB170 officially went on sale on May 22, 2018 in the Tmall Youji flagship store! For more details, please visit the RB170 page.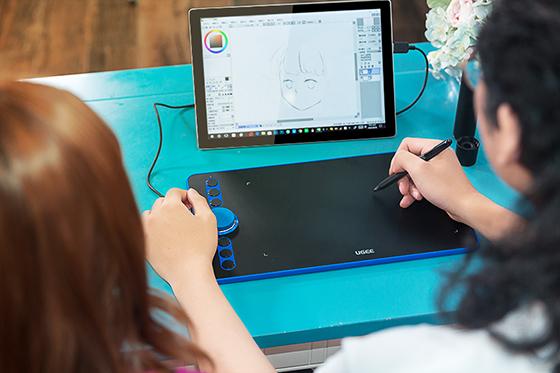 The launch of RB170 reflects that UGEE Youji Technology uses scientific and technological strength to serve the creative field, adhering to the brand concept of "letting ideas be fully reflected", actively responding to user needs, and allowing users to have a constantly improving experience of digital painting. In the future, Youji Technology will continue to pursue technological innovation, not only seeking breakthroughs in appearance design, but also improving technology in core functions. Interested friends may wish to continue to pay attention, I believe that UGEE Youji Technology will bring you more surprises in the future.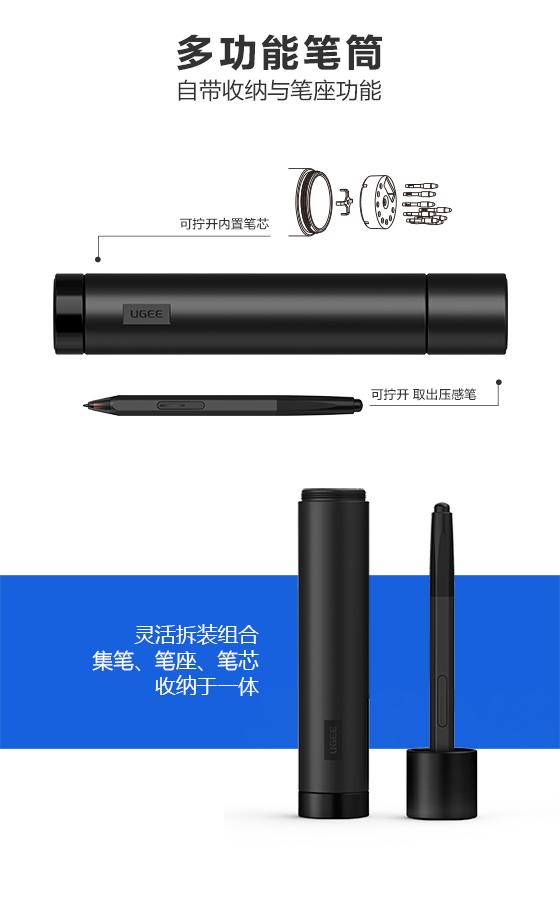 ———————————————————
1. This article is quoted from the Internet, aiming to convey more network information, only represents the author's own views, and has nothing to do with this website.
2. This article is only for the reader's reference, this website has not confirmed the content, and does not guarantee its originality, authenticity, completeness and timeliness.