Underwear sold in physical stores and e-commerce platforms
How is the quality

recently
Beijing Consumers Association
Publish comparative experiment results
Among the 40 samples with a unit price of 22 yuan ~ 1380 yuan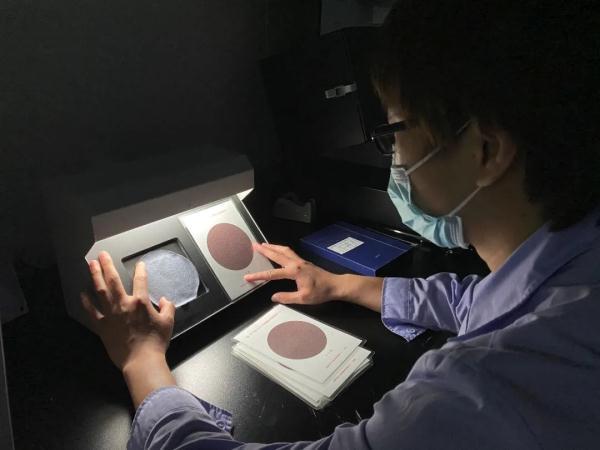 Six samples did not meet the requirements of the relevant standards
20 samples online and offline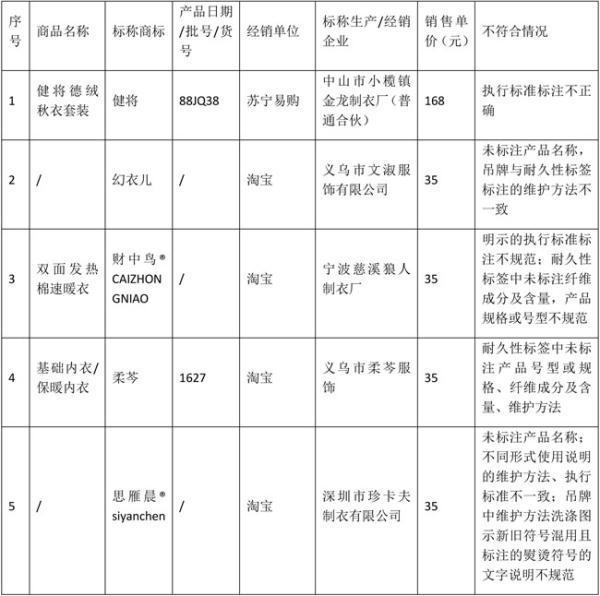 The samples of this comparative test were randomly purchased from physical stores and online shopping platforms, including Xidan Joy City, Hanguang Department Store, and Warwick, and online shopping platforms including Tmall, Taobao, JD.com, Suning.com, and Vipshop. A total of 40 samples were purchased, including 20 models in physical stores and 20 models on online shopping platforms, with purchase unit prices ranging from 22 yuan to 1380 yuan.
Six samples were not up to standard
After testing, 6 of the 40 samples in this comparative test did not meet the requirements of relevant standards, mainly due to problems in product instructions, fiber content, air permeability and other items. The details are as follows:
01
Instructions for use of the product

Of the 40 samples purchased in the comparative test, 5 of the product instructions did not meet the standard requirements, mainly due to the problems of not labeling the manufacturer's name and address, not labeling the product name, incorrect labeling of the implementation standard, and inconsistent maintenance methods between the hang tag and the durability label.
THE NOMINAL TRADEMARKS INVOLVED IN THE SAMPLES ARE: JIANJIANG, PHANTOM YI'ER, CAIZHONGNIAO, ROUQIAN, SIYANCHEN
Specific information on samples that do not meet the standard↓
02
Fiber content
The fiber content of 1 of the 40 samples did not meet the requirements of the national standard. The fiber content does not meet the standard, which is mainly reflected in the fiber content deviation beyond the allowable range of the standard. The nominal trademark of the sample is Yu Zhaolin.
03
Air permeability
In addition to keeping warm, underwear should also have good breathability, otherwise, moisture on the surface of the skin cannot be effectively excluded.
After this comparative test, the air permeability of the samples of "Caizhong Bird" brand double-sided heating cotton quick warm clothes produced by Ningbo Cixi Werewolf Garment Factory did not meet the standard requirements.
Consumption tips
(1) When shopping for underwear online, try to give priority to products with complete explicit identification, if you need to ensure a good warmth effect, it is recommended to purchase products with the explicit product standard FZ/T 73022;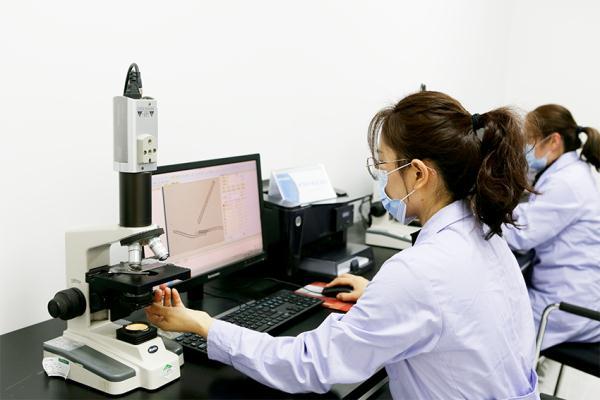 (2) Consumers are advised to give preference to cotton underwear. Because underwear is in contact with the body for a long time, some non-cotton underwear is easy to cause allergies to sensitive skin;
(3) Underwear close to the skin, darker underwear, color fastness is relatively poor, consumers choose the color of underwear light and medium tones is appropriate;
(4) Consumers should avoid being too tight when purchasing underwear, as too tight underwear will cause traces of the original body curve. It is also not conducive to the body's blood circulation, and wearing too tight underwear will pose a great threat to women's physiology.
Beijing Consumer Association
The comparative test of underwear products meets the standard sample summary table
Source: China Consumer News
Specific information on samples that do not meet the standard↓