Many people have heard iPhone4s, but not many people have used it, not to mention the iPhone4S of the iOS6 system! iOS6 is the last generation of Apple's iconic icon. Although classic but many inconvenients, the talents at that time will try to escape from jailbreak. Until iOS7, fewer and fewer people who jailbreak will be jailbroken until now.
This is a refurbished iPhone4S. What is different is that this iPhone4S is equipped with iOS6 system. Those who have used this system are old fruit powder!
Although it is a refurbished machine, the protective film is also pasted in the later stage, but the ritual sense must be there. Such a tear, as if returning time back 10 years ago! At that time, you were in a salary that had been saved for several months and started a new iPhone4S. That excitement is not given by any mobile phone now.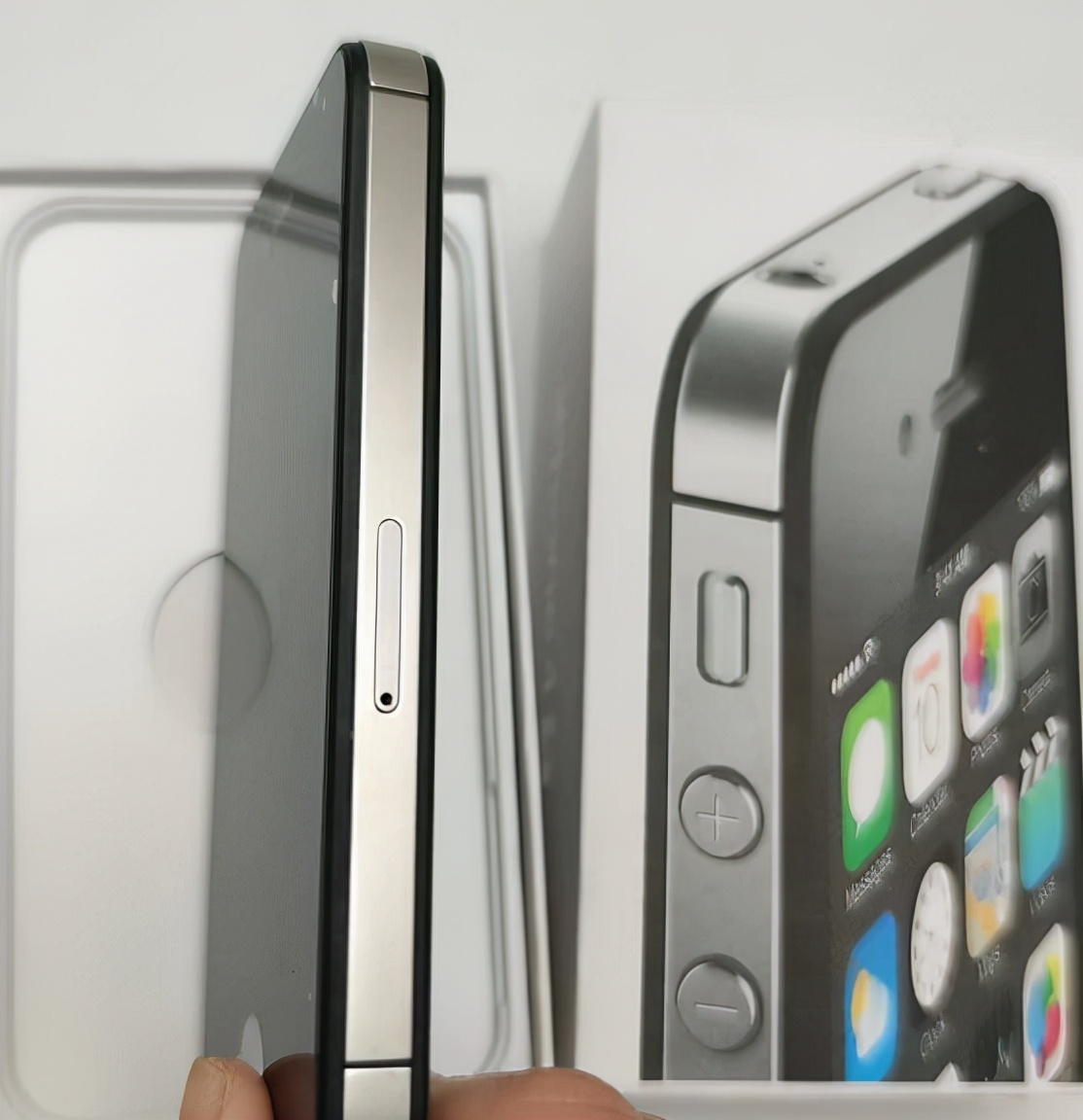 At that time, the iPhone was still wide, and it was divided into front and back. The design of double -sided glass plus metal middle frame is also adopted. There are speakers and microphones at the bottom. How many people think that the following two are speakers? Have you ever made a joke? It is estimated that there are not a few people who make this joke.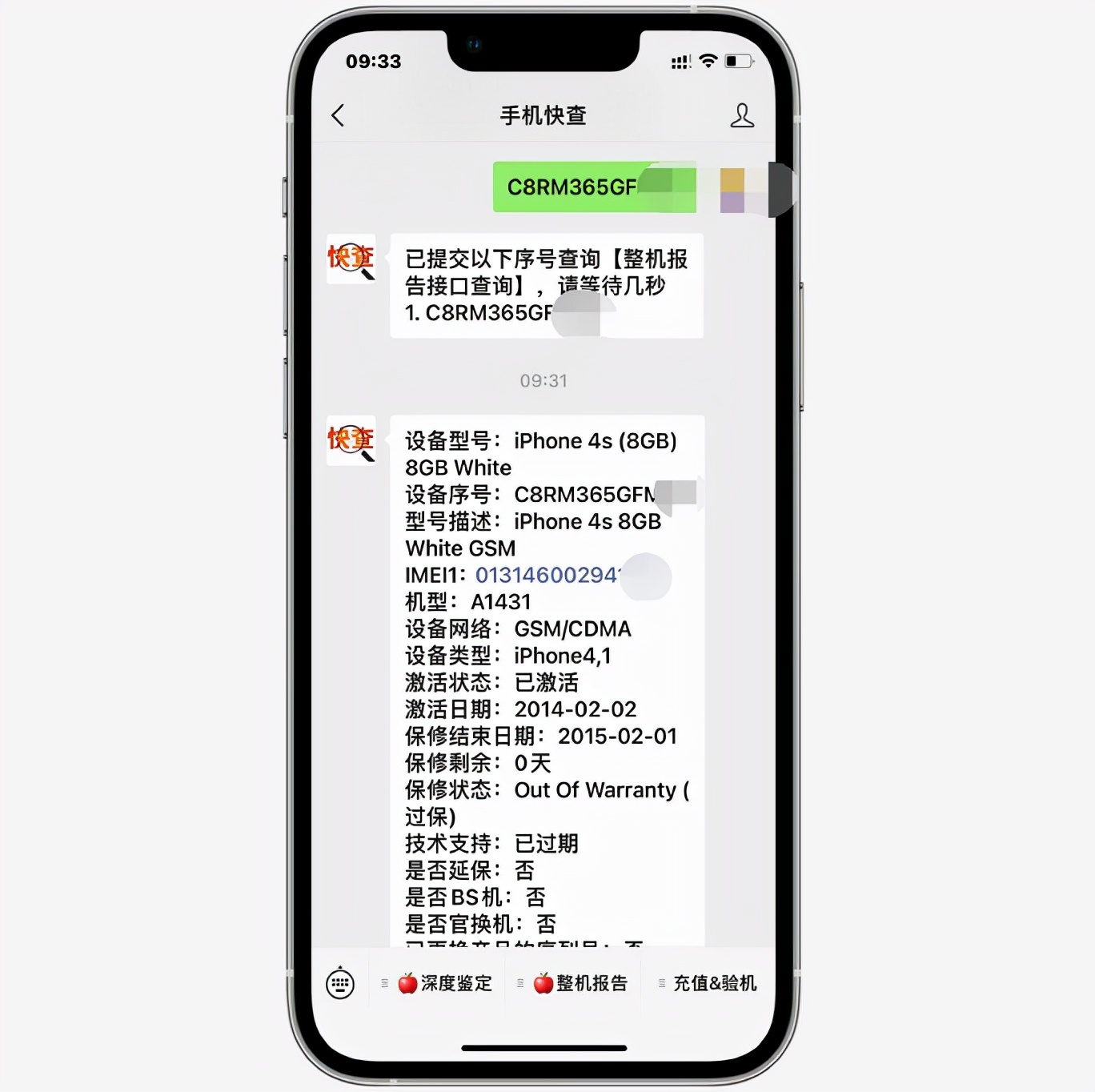 The color of this refurbished iPhone4S is still very good. Although there is no collection value, it is still very good to buy it.
Since it is a refurbished machine, it must be activated. Let's take a look at when the iPhone4s activated, what version, and the problem.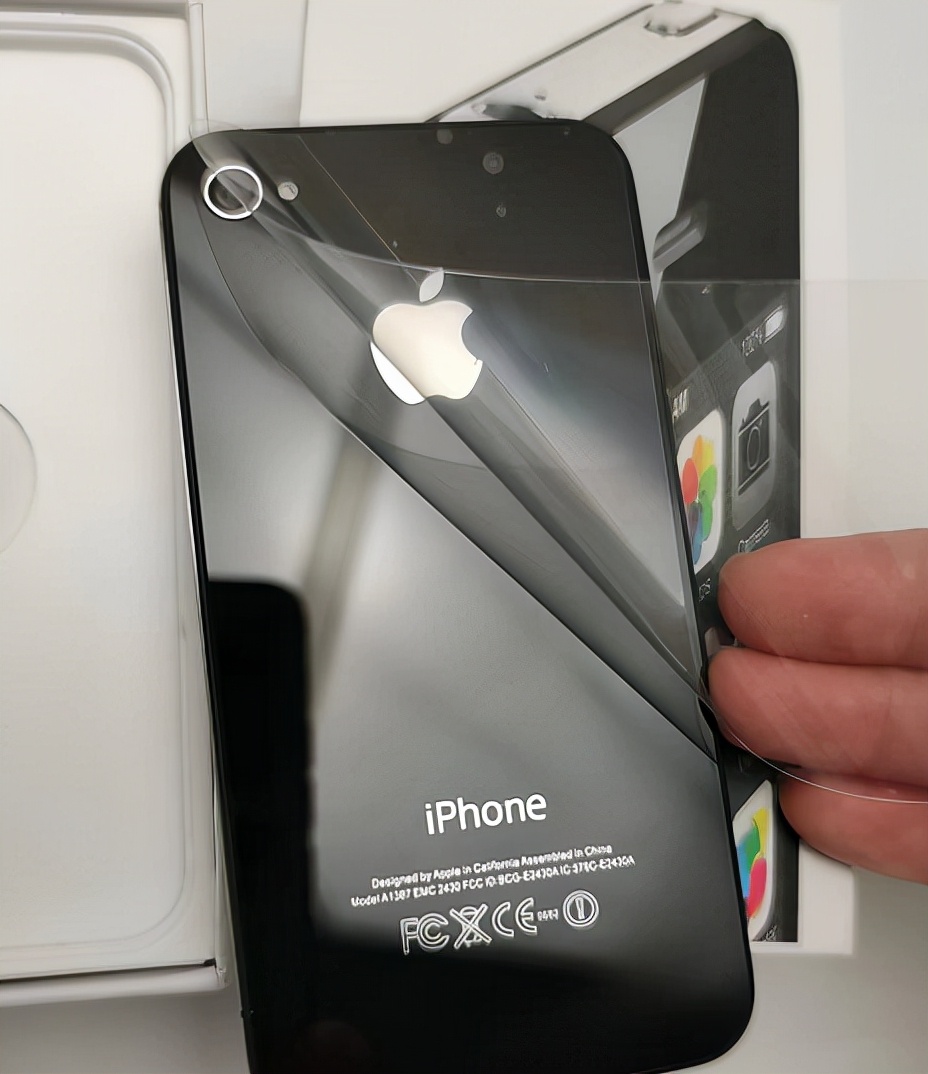 The screenshot is the whole report of this iPhone4S. The whole machine is one of the must -check projects for the iPhone.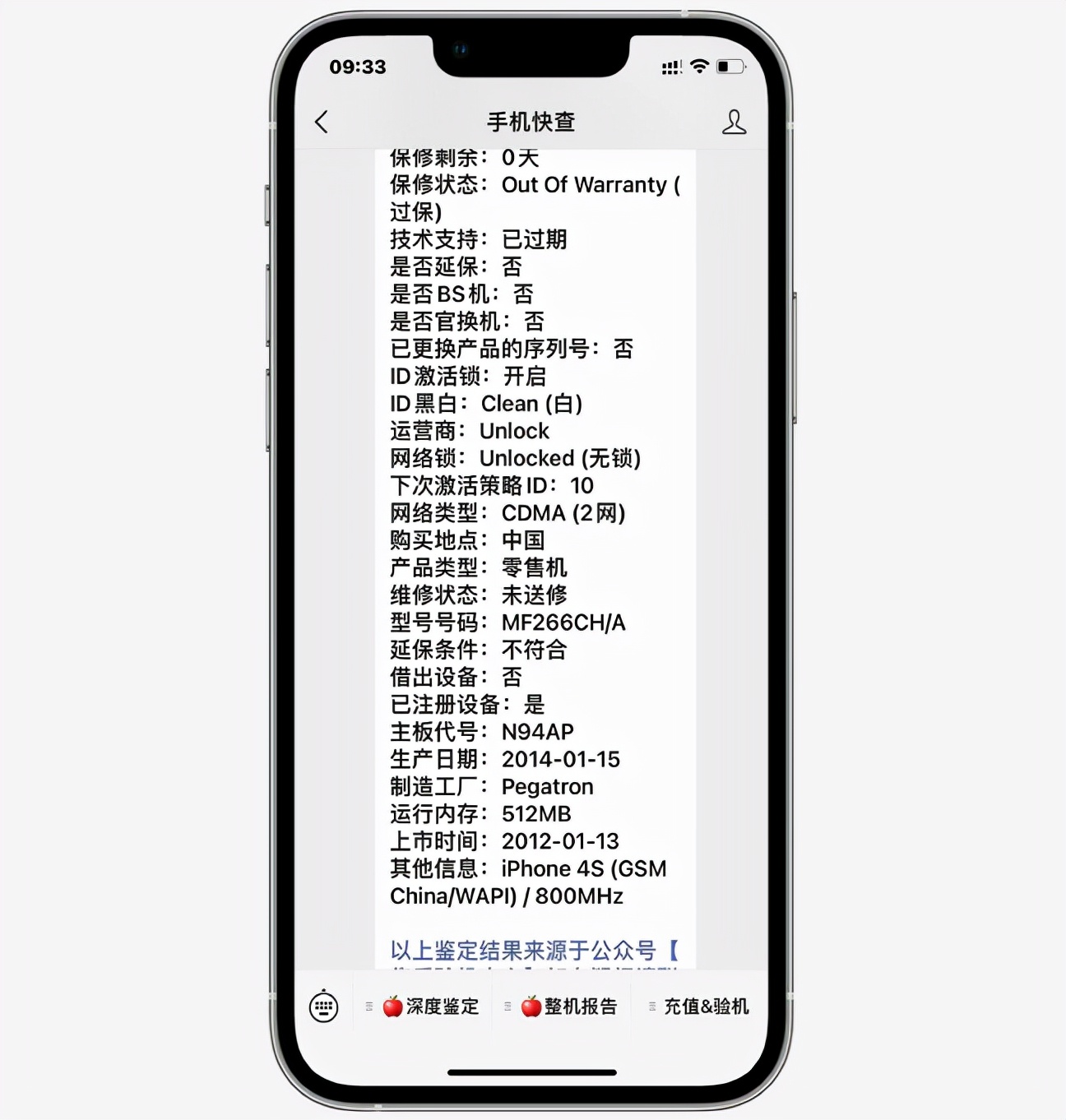 You can see that the machine was activated in 2014, and it has been 8 years now! And the 8GB version is white. But what we see is the black version (changing shell). In addition, the ID lock is still open. The purchase location is China (National Bank), but the shell is the shell of parallel imports. From here, it can be seen that it has changed the shell.
The running memory is 512GB, the listing time is January 2012, and other data is normal. Such as no network lock, no operator, etc.
iPhone4s is the youth of many people and the memories of many people! At that time, the people who bought the iPhone4s were now playing soy sauce. If not, it would really be a hind leg!