July 8th, nine o'clock in the morning.
Zhou Bingkun's fashion store officially opened.
This fashion store is located very well, located at the intersection of two roads in Jichun City Business District.
The door is not big, it is more than forty square meters.
But the window is clear, and the dust is not dyed.
On the wall of the store, there is a grid of the steel mesh.
There are all kinds of fashion hanging on the steel network, and the most obvious place is a string of colorful shirts.
In the middle of the house, there is a wooden shoe rack.
There are women scoops on it, the old man, and the great fortune.
"President Zhou, this skirt is really beautiful, can I buy a discount?" Jiang Wenjing, a salesperson, asked.
Zhou Bingkun laughed: "Of course discount."
Another salesman Tian Miao sighed: "Well, I can't afford it, one is 750 yuan."
"President Zhou, can this be sold?" Jiang Wenjing asked worriedly.
"Of course, didn't you see someone wearing on the road?"
Jiang Wenjing spit out his tongue: "These people are really rich."
At noon, Xiao Guoqing came.
Zhou Bingkun wondered: "Why are you here?"
"Bingkun, so no, I can't stay at home with your salary." Xiao Guoqing said straight.
Zhou Bingkun laughed: "Isn't the two of us divided into work? You are responsible for getting on the goods, I am responsible for management, the store is so big, which station are you going?"
"If it was the last two months, I would stay at home?"
"You can take care of your mother at home. Besides, you can't be idle for so long. You have to be busy in a few days."
Xiao Guoqing finally smiled, ordered a cigarette, and asked, "How is it sold in the morning?"
Jiang Wenjing said on the side: "No one comes in."
"How can I go out and drink a few times." Xiao Guoqing was anxious and turned out.
Zhou Bingkun grabbed and laughed: "National Day, don't smash my brand, fashion is not sold like this."
"Where do you sell?"
"Wait for the guest to come."
"What if there is no guest?"
"How can it be."
As soon as the words fell, a perfume flavor was tangy, and a girl with a thick makeup came in outside the door.
The girl was very exposed.
In this era of low -cut outfits, she wore a large lapel shirt. The two buttons did not buckle on the top, so she was so open.
Her lower body was wearing a short skirt, which was obviously changed.
The bottom of the thigh is only covered with two butt eggs.
She walked to the shoe rack and asked snorting, "How do women sell?"
"Three hundred." Jiang Wenjing greeted.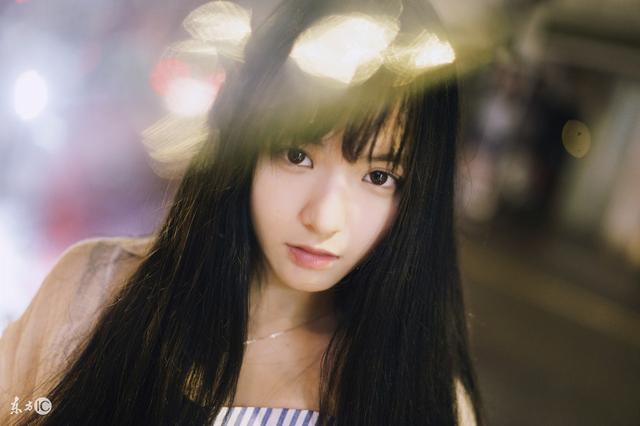 "Other people sell two hundred and four." The girl was bluntly.
Jiang Wenjing smiled: "Now the market price is three hundred."
"If you buy more?"
"How much do you buy?"
"Ten doubles." The girl had something to do.
Jiang Wenjing's prices can only reach two hundred and seven, so she looked at Zhou Bingkun.
Girls are experienced and old, knowing that this is the boss.
The red lips are light, his eyes are looking forward to: "Boss, how much is the lowest money?"
Qin Ming, the crossing of Zhou Bingkun, has also seen the red wine.
So he knew at a glance that this girl was a girl at the night.
"Do you confirm that you buy ten doubles?"
"Of course." In order to prove that she was not flickering, the girl pointed outside the door and said, "Crown KTV knows it?"
"knowledge."
"I'm going there."
The shops of Crown KTV and Zhou Bingkun are only separated by the way. Shortly after opening, it is the only nightclub in Jichun.
In the past, Jichun's nightclub was limited to some small stores.
Some are still in the residential area, but they are also very profitable.
"Let's find your sister, I sell it to you 27."
"That's not okay. I will give you a living, you have to sell it to me."
Zhou Bingkun is difficult to do: "It's really okay, then I will lose it."
"Good brother." The girl dragged his arm, her body stunned, "Please."
Zhou Bingkun quickly avoided it and made helplessly: "Wing, as long as you find them, I will sell it to you 200."
"Thank you boss." The girl smiled and walked away, as brisk as birds.
Xiao Guoqing grinned on the side: "Bingkun, we have a total of ten pairs of women's scoops, and they are sold at once."
Zhou Bingkun was sinking and said, "Maybe it's flickering."
"I'll go out and see." Xiao Guoqing went out and looked at the girl's back.
The girl passed the road and walked into the Crown KTV.
Xiao Guoqing is very happy: "Bingkun, you come out."
Zhou Bingkun walked out.
"She is really Crown KTV."
Zhou Bingkun nodded: "These ladies will be our potential customers in the future."
Xiao Guoqing was happy for him, and his eyebrows were flying: "I just believe in what you said, fashion is really making money, and your work at this time will make my salary."
"Hush …"
Zhou Bingkun looked back at the store, and did not want the salesperson to know the price and Xiao Guoqing's salary.
"Oh oh oh." Xiao Guoqing nodded frequently and knew that he was out of words.
After ten minutes, a beautiful scenery appeared across the road.
A group of girls who spurred their blooms came over.
"Lied, these ladies are so beautiful." Xiao Guoqing's eyes were straight.
"Do you have an idea?" Zhou Bingkun teased him.
Xiao Guoqing's frank recognition: "I am also a normal man.
During the talk, the girls had come over.
These girls are very good at speaking, and they know which one is the boss without an introduction.
They immediately surrounded Zhou Bingkun.
"Boss, let's take a cheaper."
Zhou Bingtun felt that the surroundings were full of soft body, and he quickly squeezed out the crowd and discussed: "Let's say something slowly."
The girls posted again.
Zhou Bingkun's retirement, leaning on the wall and saying, "Okay, then ten dollars cheaper."
The girls laughed and started trying the shoes.
Because the shoe code is different, some people can't wear it.
Thanks to many people, all ten pairs of shoes have been sold.
This busy work has attracted some customers.
Zhou Bingkun looked at the door and saw a tall girl walking in with Cao Debao.
"Boss, let's take a cheaper."
"Boss, let's take a cheaper."
"Boss, let's take a cheaper."