By pineapple Nana 【Douguo Food Official Certification Master】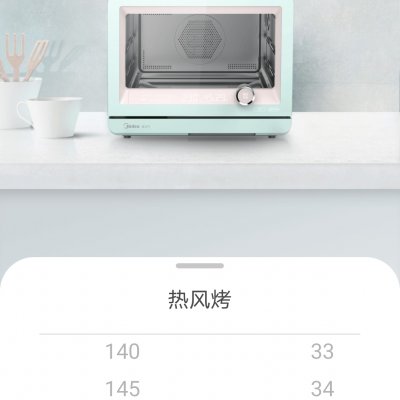 Materials
200 grams of butter
Sugar powder
2 grams of salt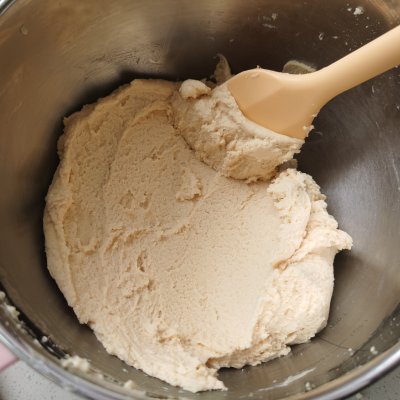 80 grams of high powder
130 grams of low powder
60 grams of corn starch
Tantonae sauce (almond sauce) 25 grams
Practice step
1. The temperature of the butter is softened to the state of the egg yolk sauce, and the sugar powder is added
2. 2. Stir the butter with sugar powder and salt with a scraper roughly evenly and use the eggbeat to the colorful color. The purpose of stirring is to prevent sugar powder from flying powder.
3, 3, low powder, high powder and corn starch mix in advance, sieve into butter
4, 4, use scraper to fully stir with butter and powder, the starting batter state is so rough in the picture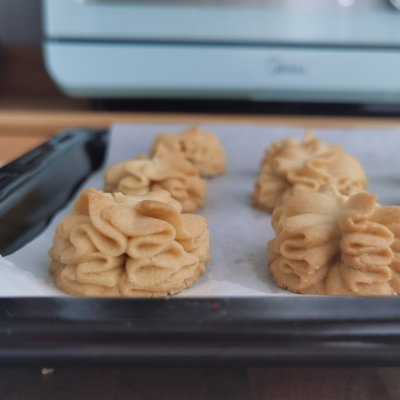 5, 5. Mix it with a spatula to keep the batter, which can be placed on the kneading pad and repeatedly rubs and put it away.
6, 6, Jenny Cooky's flower mouth has a lot of flowers, I use 1M flower mouth this time, because the flower mouth does not have the recovery of Jennieciqi flower mouth, and you need to pay extra attention to stability when squeezing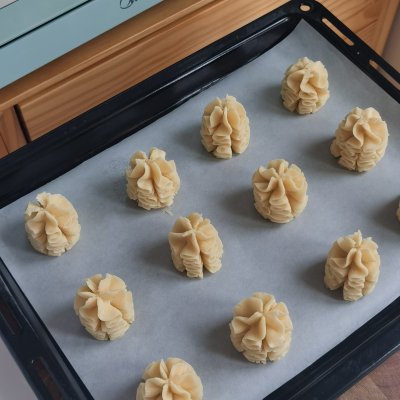 7, 7. In addition, let's talk about the baking tools this time. I use the beauty card S5 mini this time. Through the beautiful residence app, the temperature can be pre -preheated in advance. There is no heating pipe in the body, and it is completely hot air baking, so we preset it according to the temperature of the wind furnace. Choose the hot air to bake at 150 degrees of temperature, 35-40 minutes
8, 8. After the preheating, send the baking sheet into the oven and bake. Another reminder, if you use the tuning Cechi flower mouth of the expansion, the squeezed cookies will be slightly larger, then the oven can set a DIY combined baking mode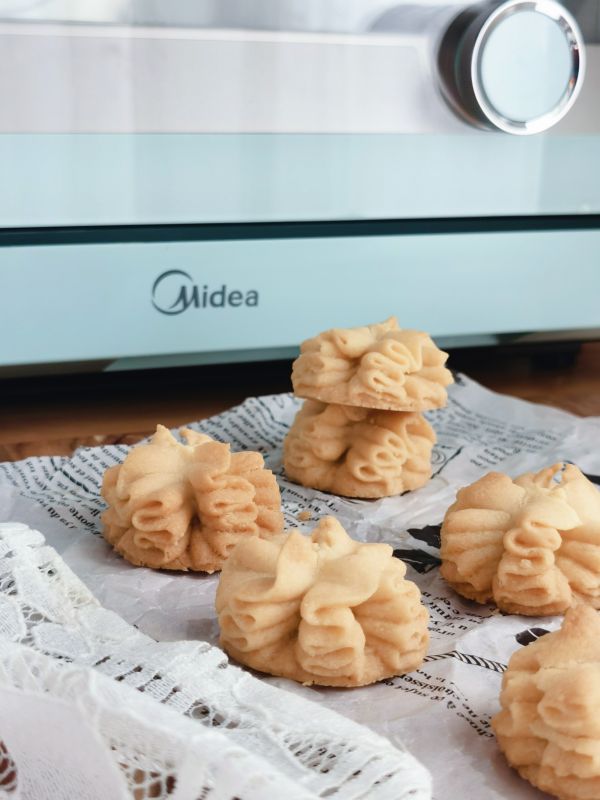 9. This product can adjust the time at any time during the baking process.
The nutritional effect of butter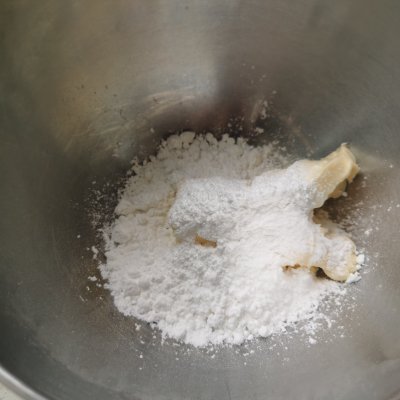 Health and life -long life anti -aging, blood circulation and stasis, antibacterial and anti -inflammatory effects.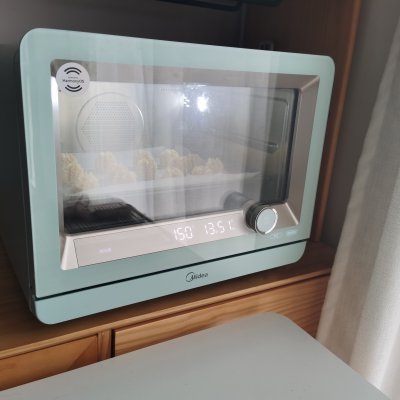 There are tricks for delicious food. Each of my dishes has a small trick. Everyone searches for "bean fruit" to directly view my recipes!
Remember to collect and pay attention to this recipe! Welcome to leave a message below to share your suggestions on this food.