Burmese blood is the best blood in the world. For the formation of Bloodpo, please refer to my previous article. The best is formed by the water purification Jinpu. The color is divided into medicine, cow blood red, dark wine red, cherry red, and the golden red blood after polishing.
Water purification pendant, refined water droplets, glass species, seemingly dark, and bright lights. Such a perfect shape is rare, perfect quality, flawless, specifications 36*28.5*9.5mm, heavy weight, heavy 6 grams.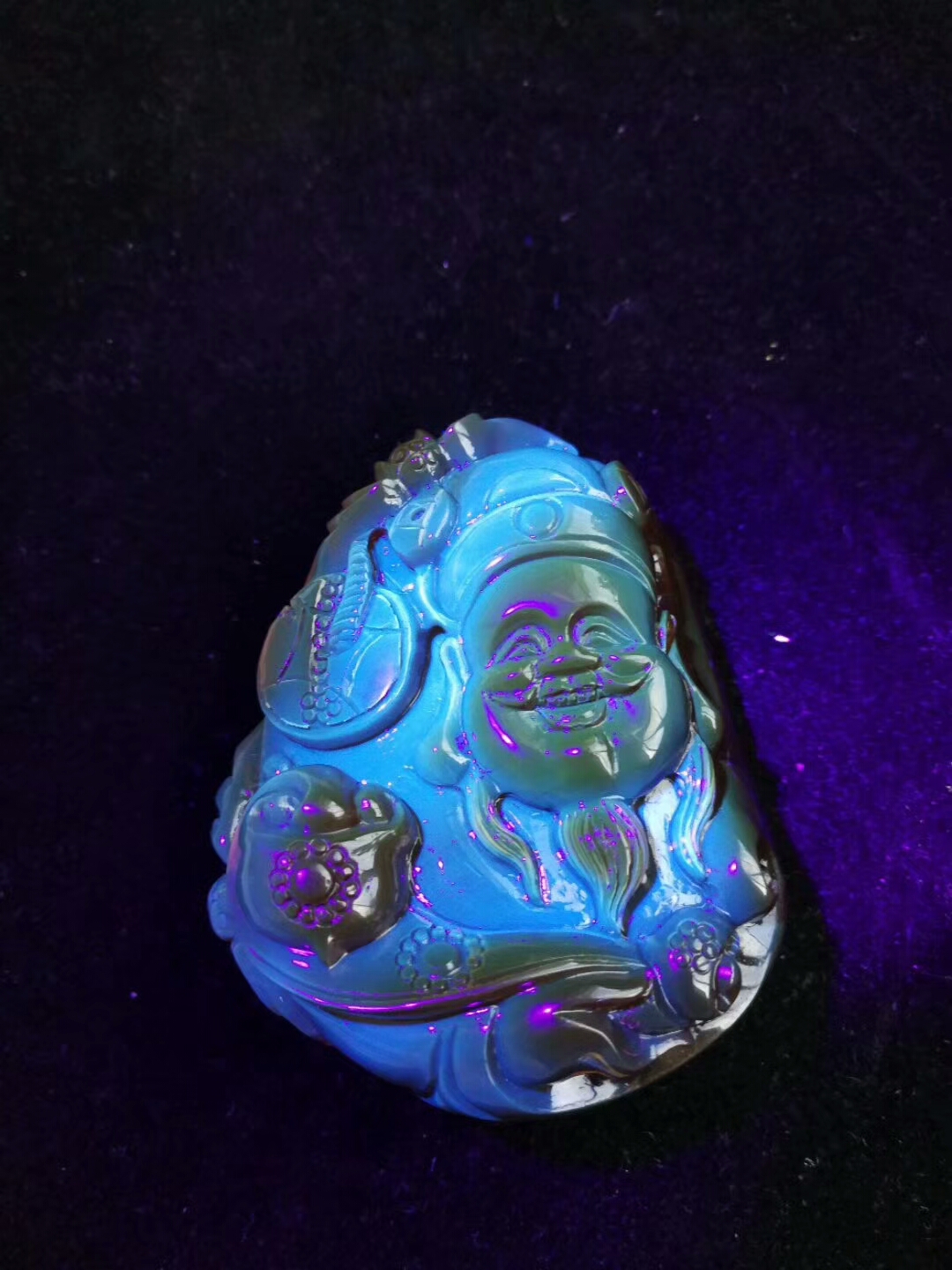 Puritic water red glass bottom hemorrhage pendant color pure Pure bodies are atmospheric and have no mixed personality, no cracking, no wind, naked pendant 32.4 grams of hemorrhage chain 14.2 grams.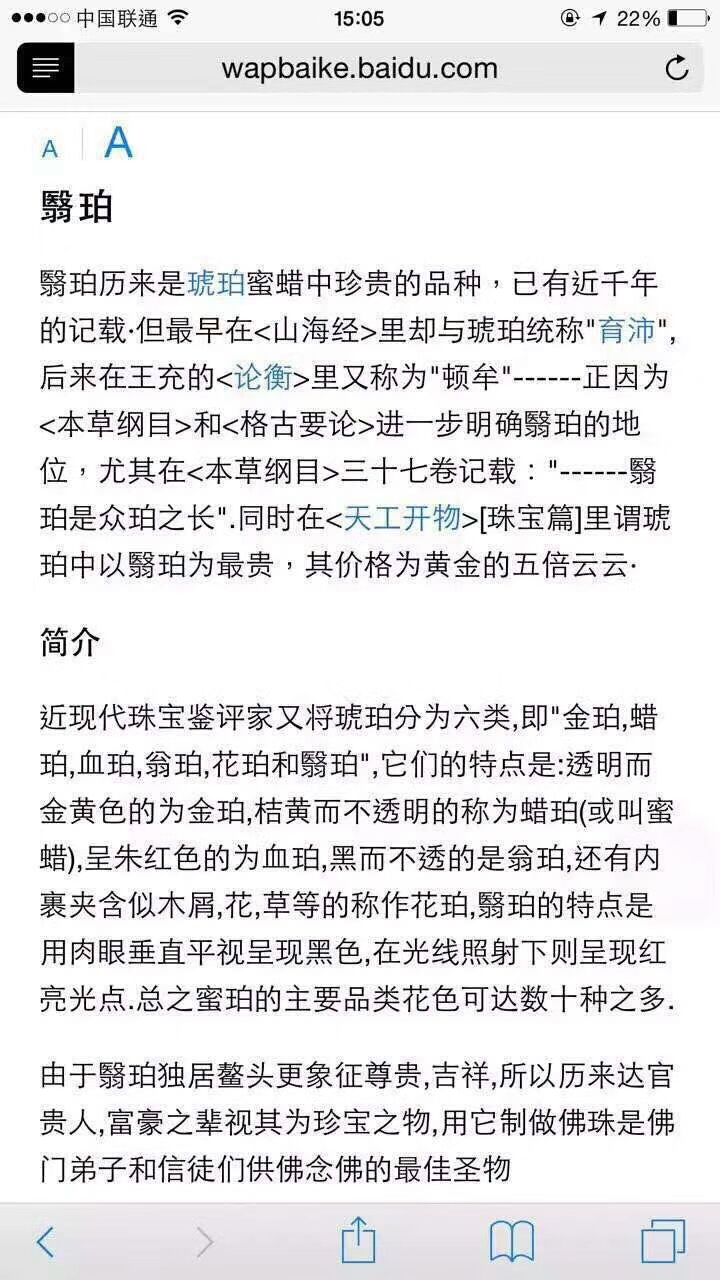 The water red water red pendant, the glass species, the blood color is extremely charming, the blood is full without leakage, the body is clear, the type is full, the specification is 54.5*27.5*23mm, and the weight is 17.9 grams.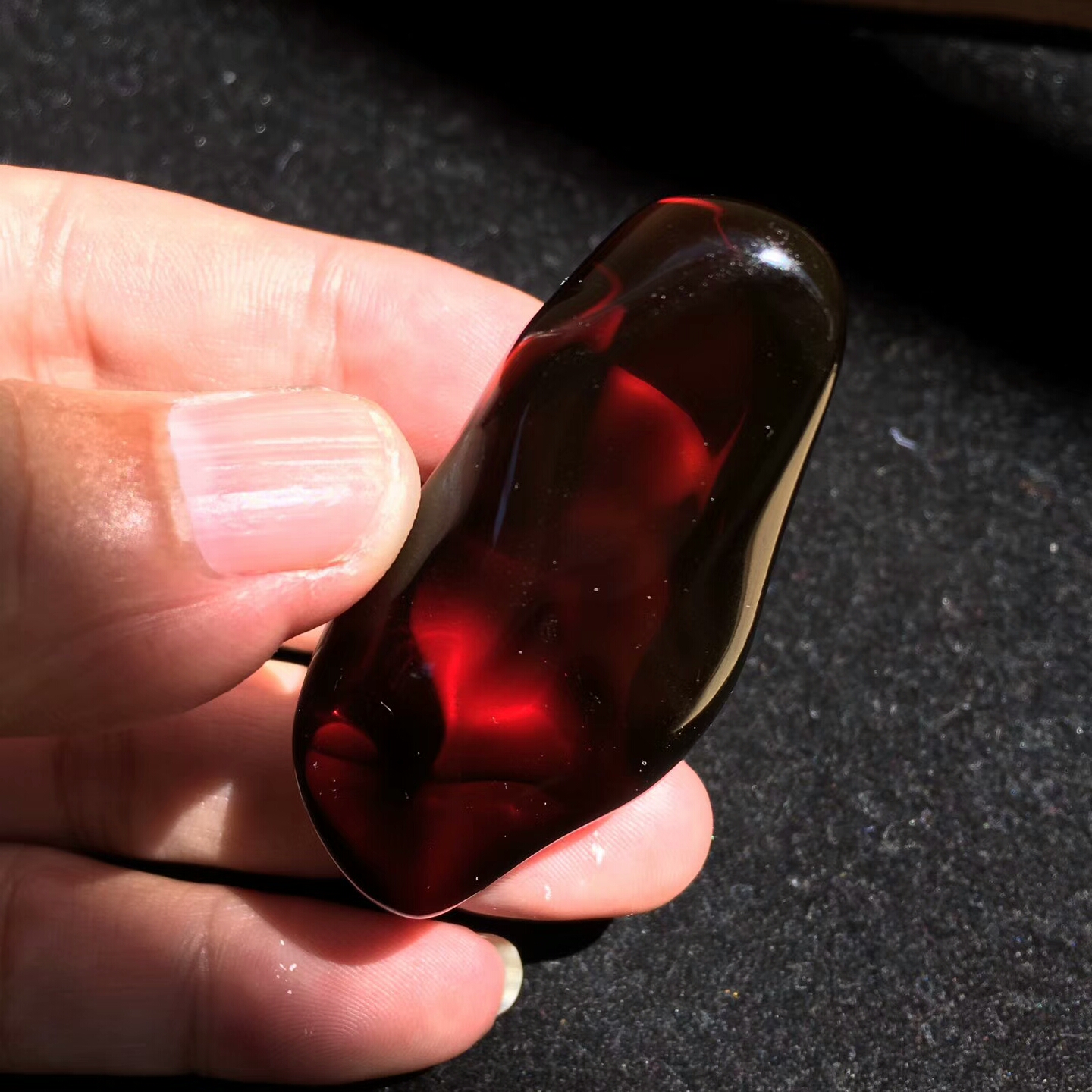 Golden Hong and Cherry Red, Jin Hong has been polished into Jin Po, but it makes people understand the principle of the formation of blood.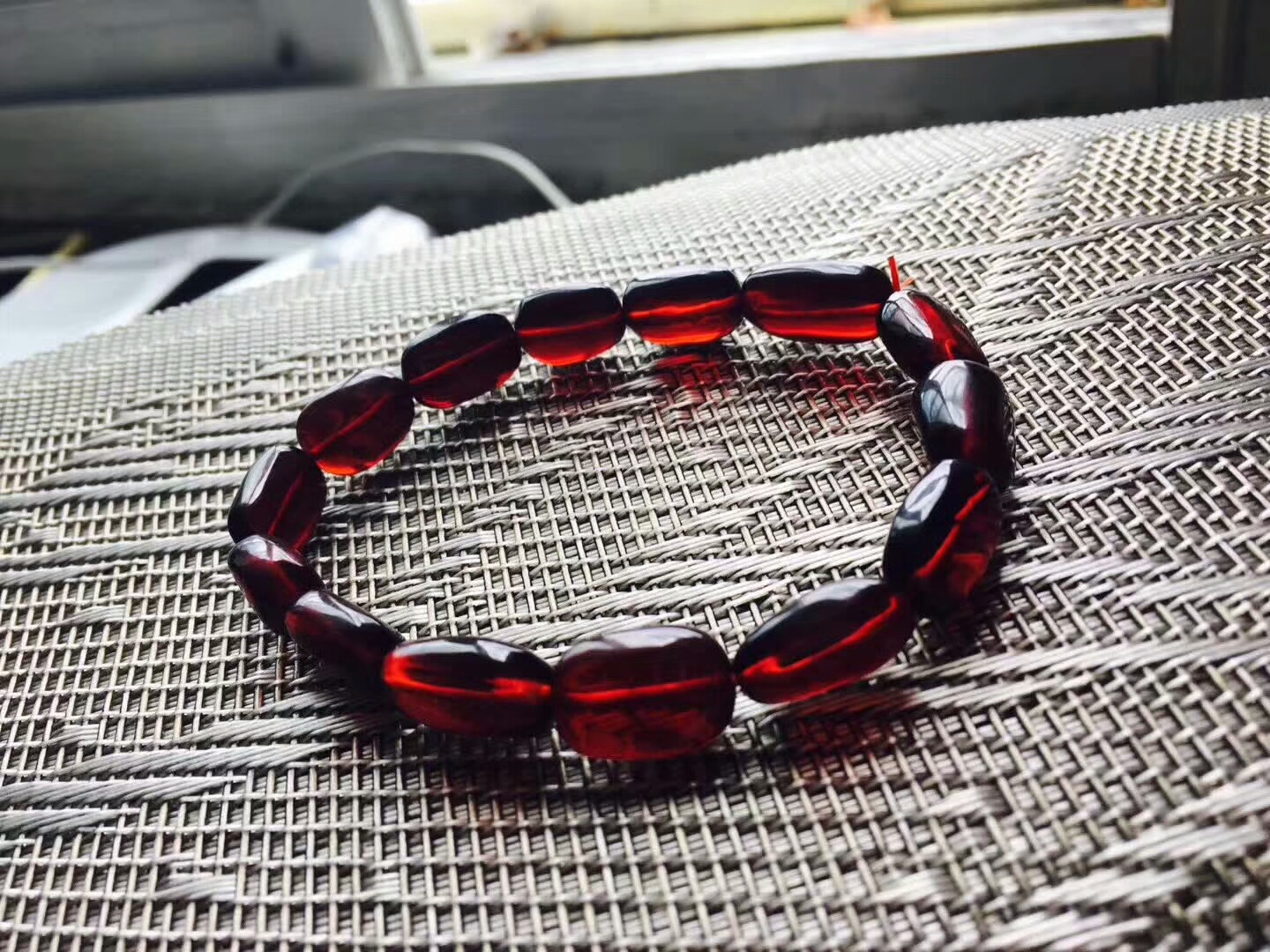 The rest are different of the oxidized species, blood brown, blood roots and blood honey.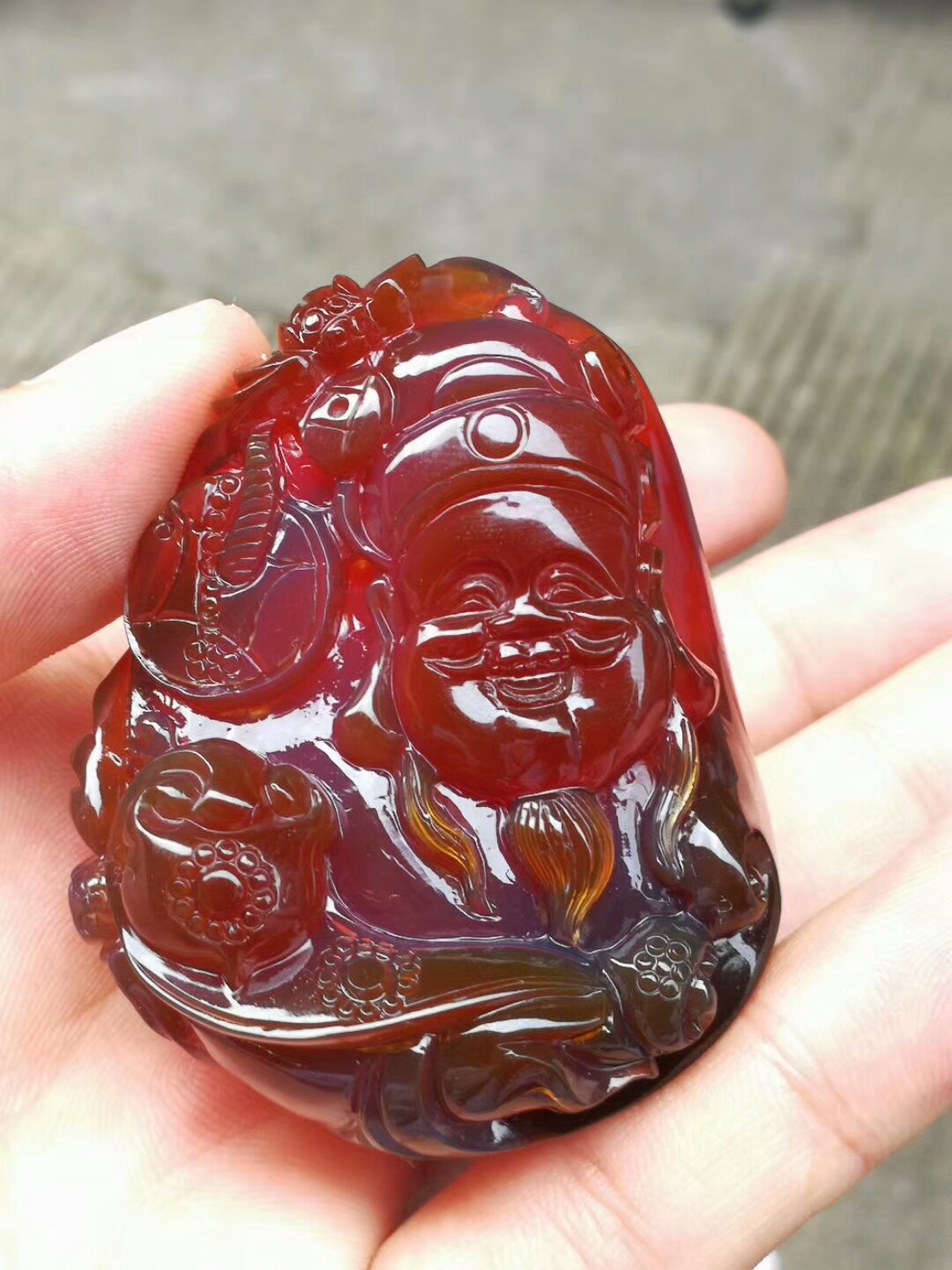 喜欢就关注我,点赞吧!
Blood honey pendant, refined water droplet, the body is transparent, red and red, with rich honey, 47.5*32.5*28.5mm, weighing 25.6 grams.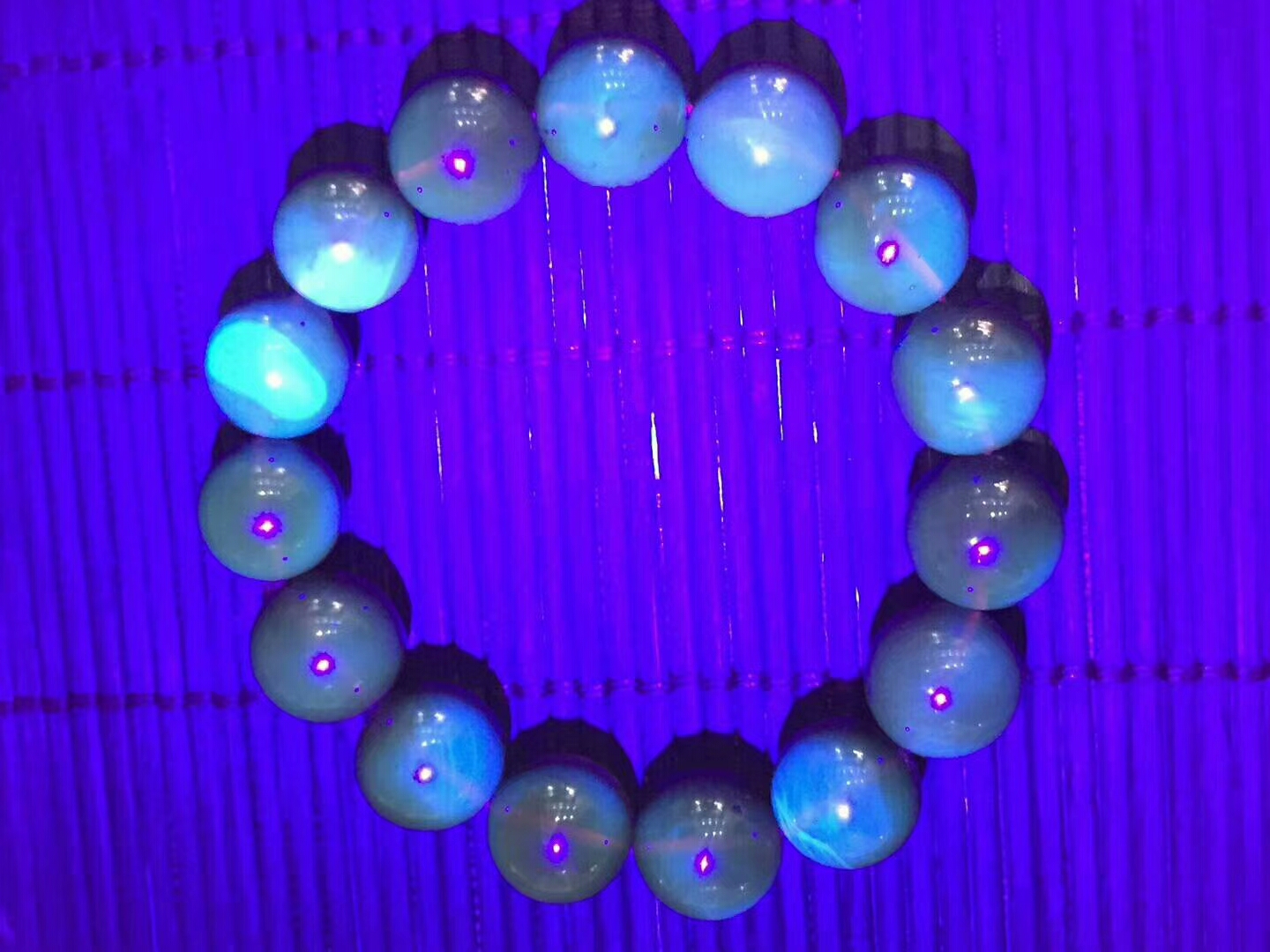 The brown blood carving has more than years, the atmosphere is thick, there is no cracking dust flowing pattern, and the size is 75*48*29 weighing 61 grams.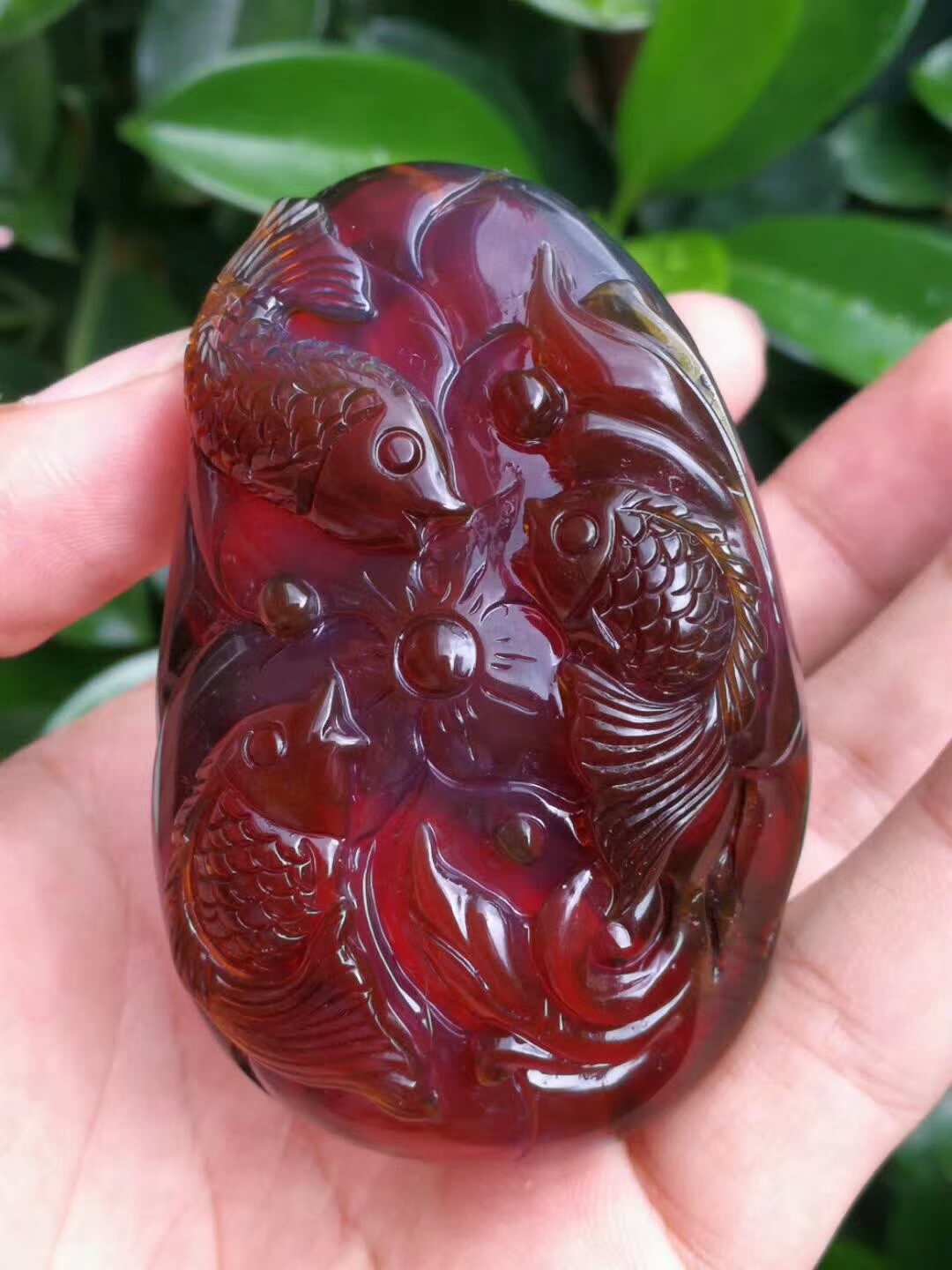 棕血雕刻连年有余,大气厚装,无裂微粉尘流纹,尺寸75*48*29重61克。
Features of bloodpo: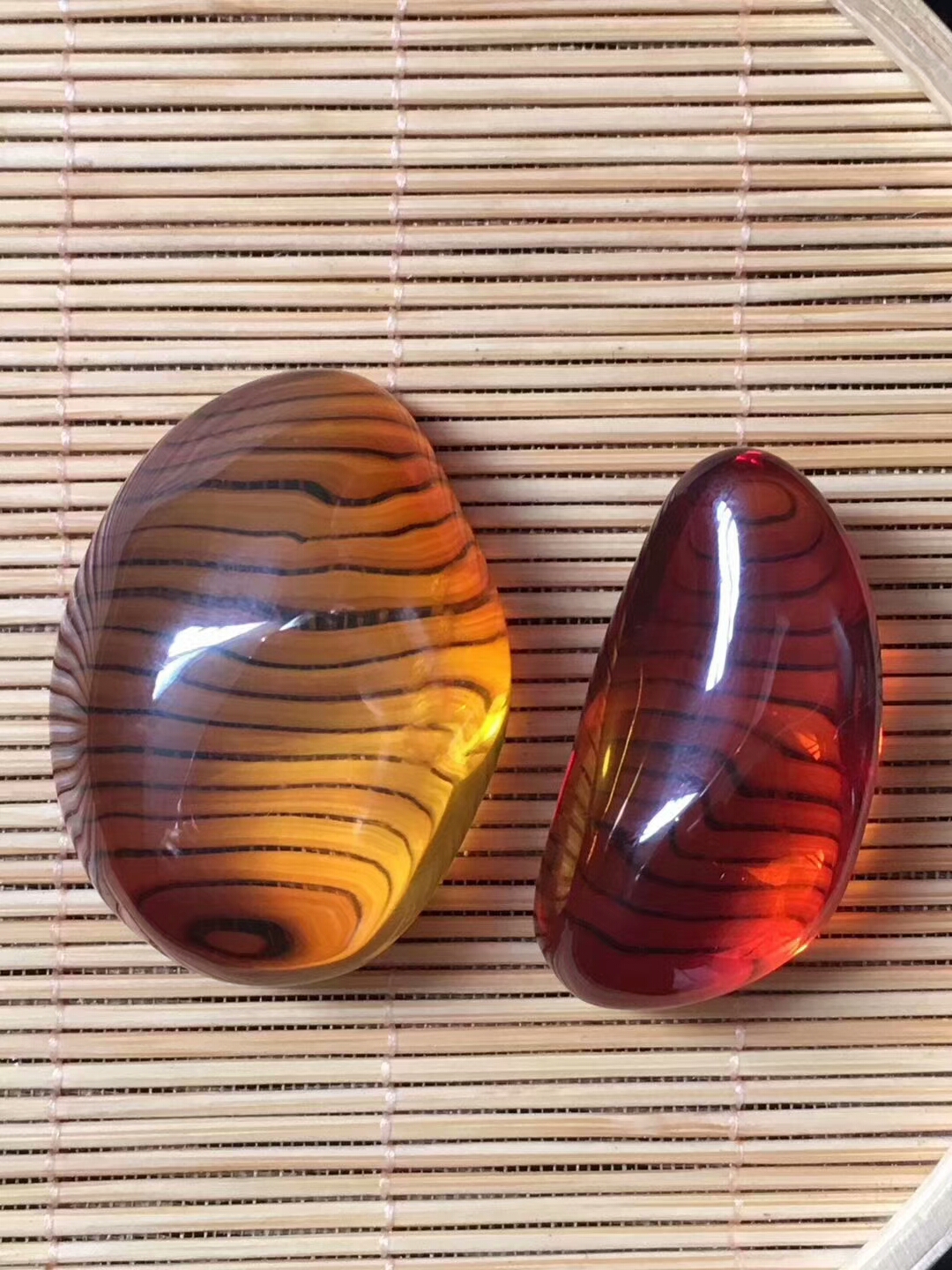 First, it is not advisable to polish the molding, and the larger piece is mostly followed, so most of the hematoporama bracelets are between 1.0 ~ 1.2. Around 1.5 is extremely precious. Most of them are small string in the figure below.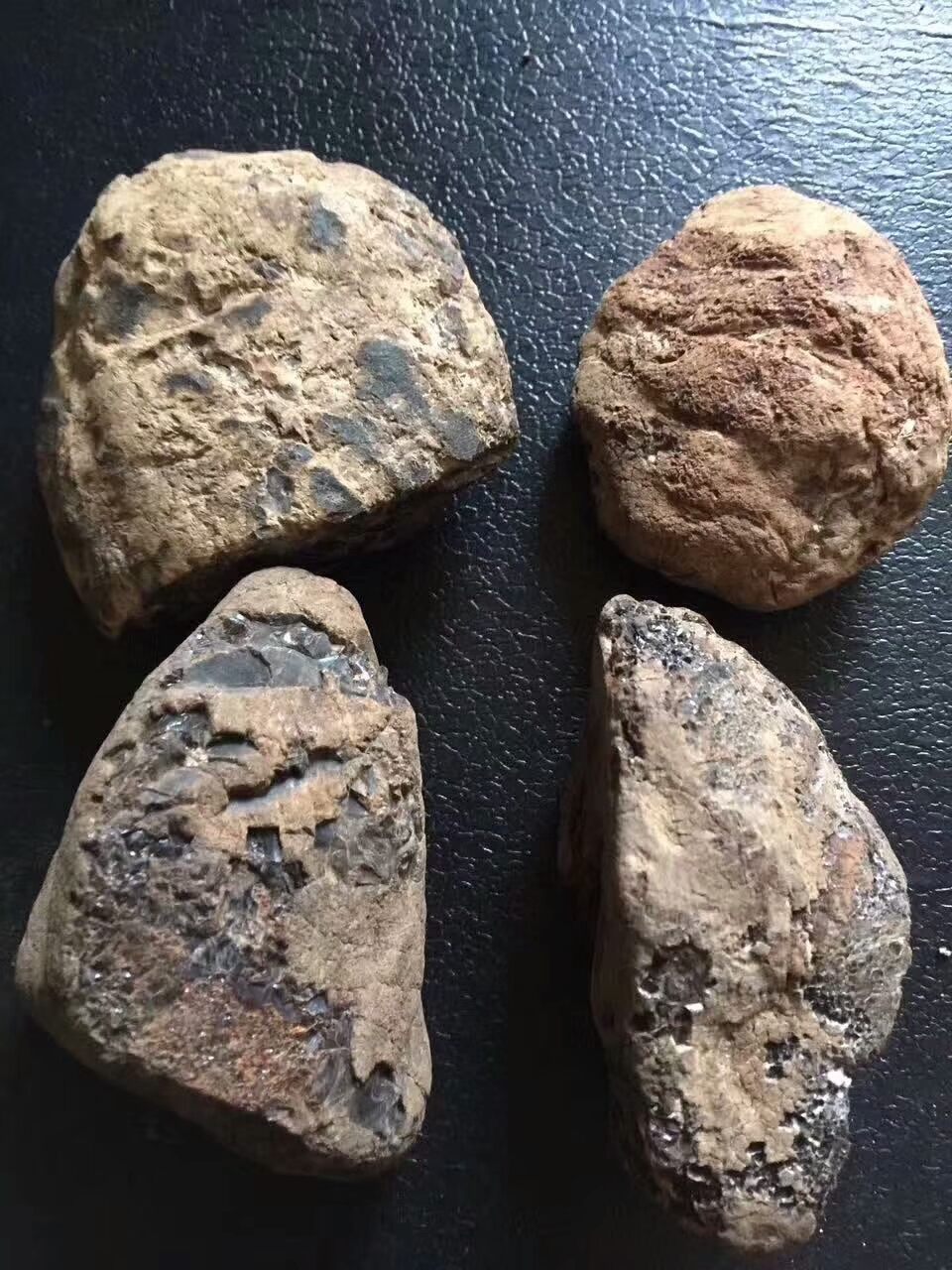 Second, it is easy to roll out the tattoo and form ice cracks, so you can believe it when you see ice cracks! But people still tirelessly pursuing Weather.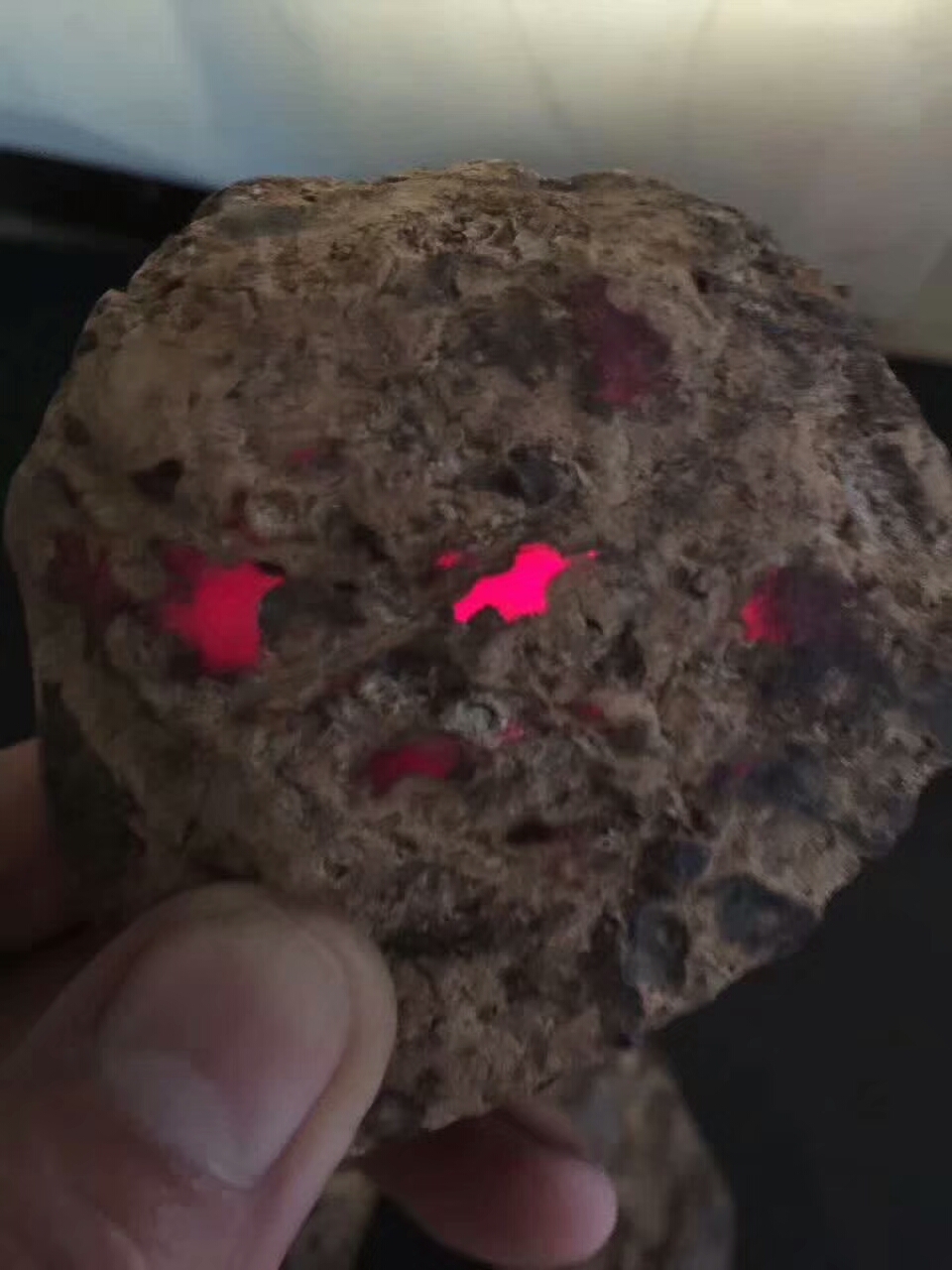 Third, the larger the color of the blood, the more changing the color, and the blood beads of the same 1.1 bracelet are very obvious.
The rough stone of the blood is like this.
The fluorescence reaction of the hemorrhoidal bracelet under 365 purple light. The dark green part is a strong part of the blood of the blood, and the bright white blue is the part of the blood layer being grinded, which directly causes the blood color difference.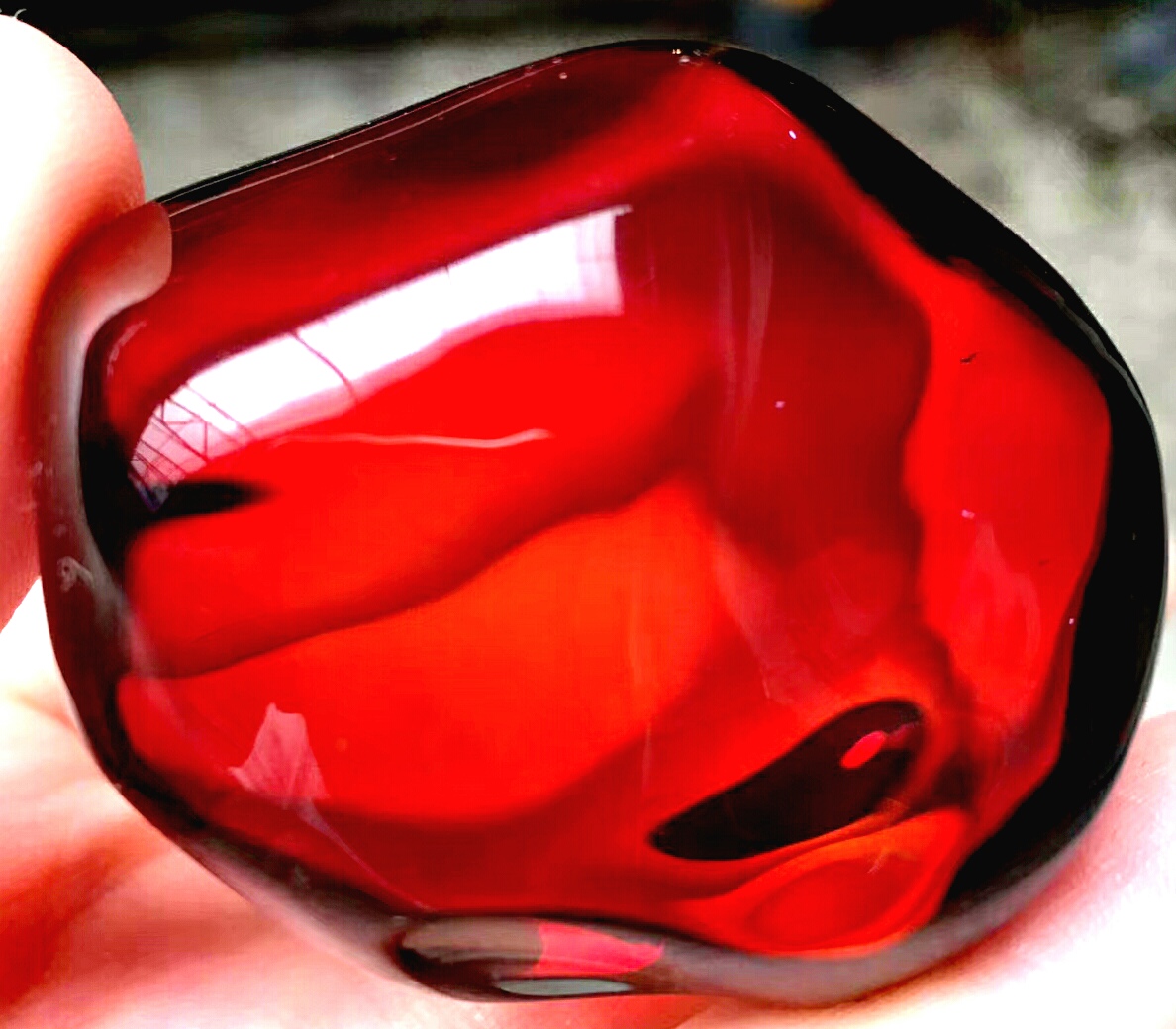 Follow me if you like it, like it!