15:03 pm on January 3rd
A bus in Jinan is running on a bus
There was a crying cry from the heart of passengers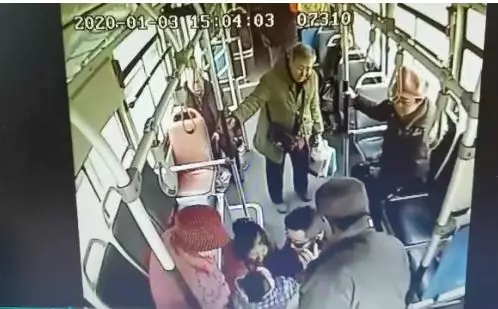 It turned out that a 6 -year -old child suddenly fainted
Children and grandma call for help
Bleak
At 15:03 pm on the 3rd, the driver Ma Chunji drove the vehicle to the test machine factory on the 3rd. The child and grandma were sitting on the seat behind the driver. The child tilted his head and snuggled on his grandma. Suddenly the child leaned back, his legs straightened and wanted to slide down from the seat. The first reaction of the grandmother thought that the child was naughty. While saying, "We are getting off the car, you grab the handrail" and put the child on the seat while holding the handrail. " Hold, but the child has fainted without any response.
The driver Ma Chunji heard the shout and hurriedly stopped the car. When he saw the child's face pale, his eyes closed, and he called the 120 emergency call for the first time. The passengers on the car also surrounded and looked at the child anxiously. Ma Chunji squatted down and called the child. Seeing the child slowly had a little consciousness, he picked him up and let him lie down on the seat, leaning his head on his grandma.
An old man said that the child was sick. The child and grandma said that the child had a fever. It may be that the condition suddenly worsened, and the syncope occurred. The moment the child fainted, the urine was incontinence, and the pants were wet. Ma Chunji ran out of the car and went to the shop on the roadside to buy a underwear for the child and replaced the child with the grandma. Over a minute, passengers gathered around the child, calling him, so that he would not sleep.
Ten minutes later, the 120 emergency car arrived and sent the child to the hospital urgently.
Today, the child's family called and thanked the driver and kind passengers. Thank you for helping everyone to help and save the child.
Here are reminding passengers that children should not go out when they are sick, especially when the elderly bring their children. During the child's illness, it is best to pay attention to the child's situation to avoid accidents.
Fortunately
Thank you drivers and kind passengers
Thank you ~
Shandong Commercial Daily · Spear Leopard News