Thousands of people and thousands of feet have suitable masters! Hello everyone, this is the wen shoe review that knows the most, I am a fruit.
What I want to bring to you today is that I personally think that this year's most creative and coolest running shoe is opened: adidas X9000L4.
Through the appearance of the film, I believe that everyone has noticed the shoe box of this shoe.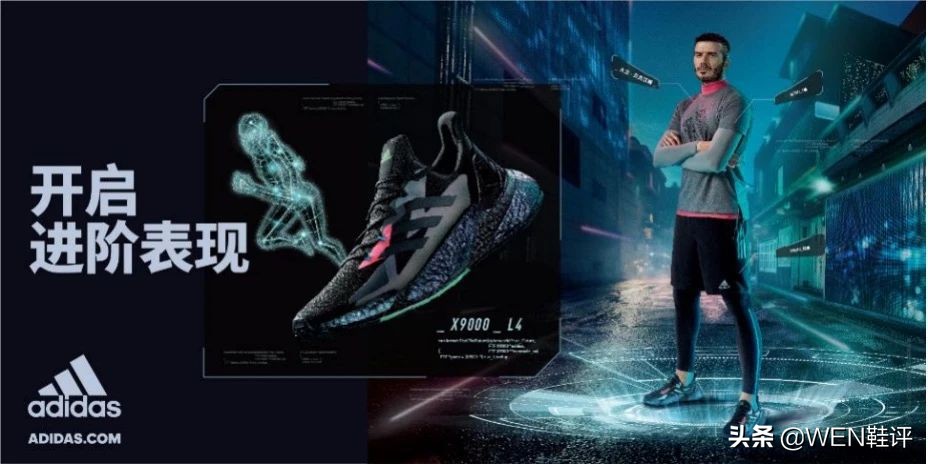 It's really cool!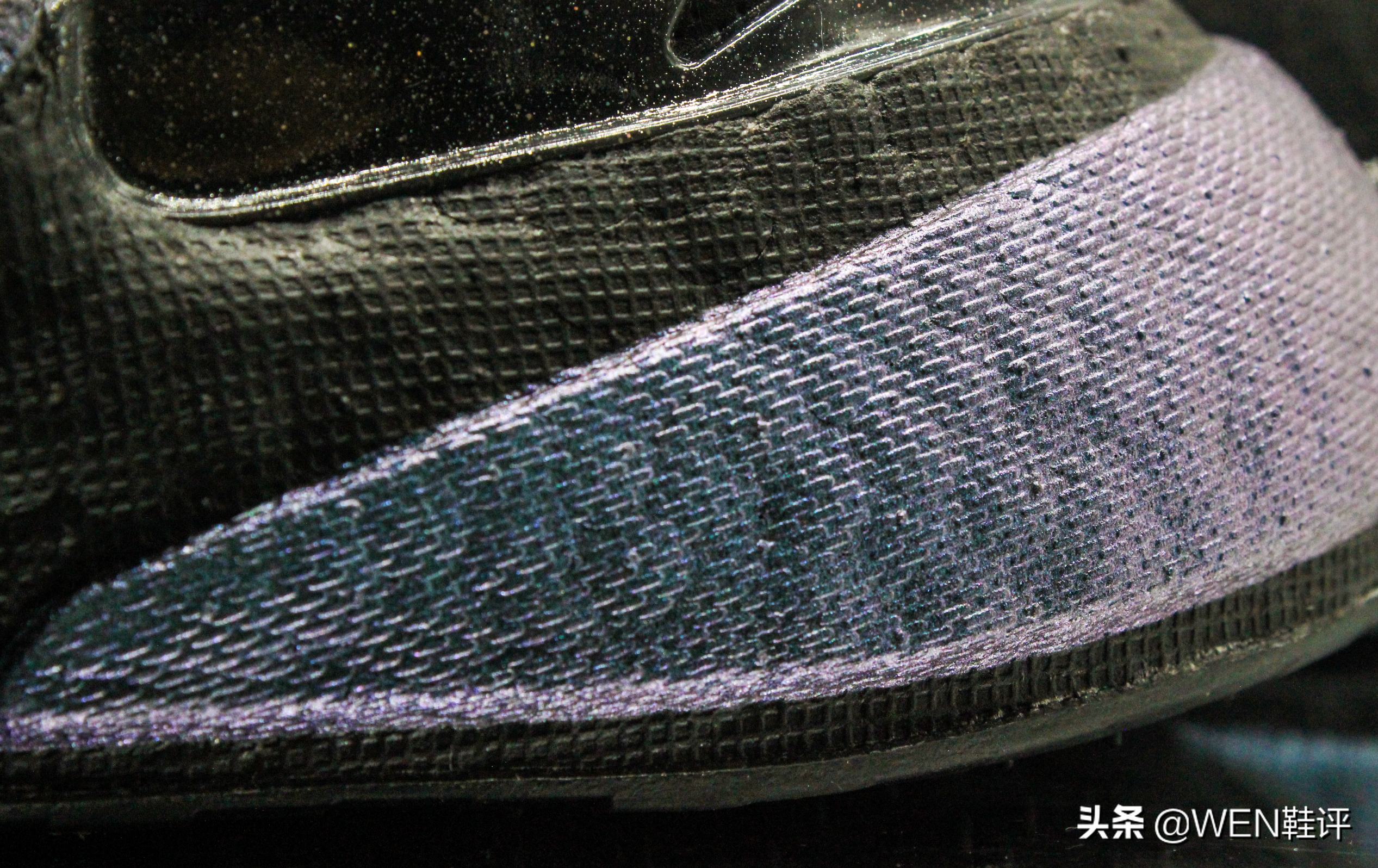 I believe that many friends may even buy these shoes for the shoe box.
Because the design of this pair of shoes is inspired by Cyberpunk, Adidas has launched a special version of the shoe box this time.
You need to know that this set of shoe boxes is not a "look". It does not simply make a chassis shape. It is really transformed according to the chassis. You can see the internal motherboards and fans.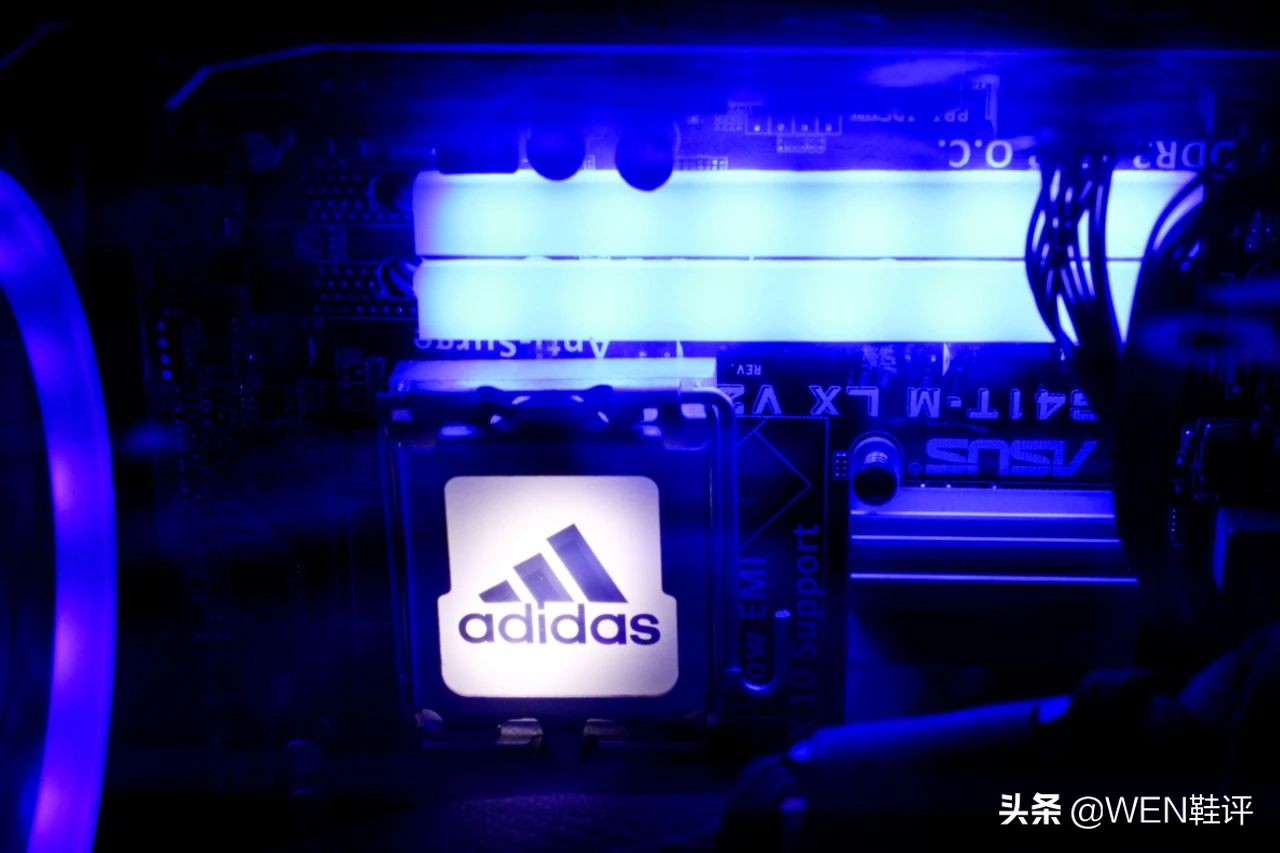 What is even more exaggerated is that there is a button on the side of this shoe box. When you press the side switch, I want to know which boy this special boy can hold it!
So I said that this is the most creative, and the most popular shoe box should have no objection.
Look at the shoes. I also mentioned earlier that the inspiration of this pair of shoes comes from Cyberpunk. This is actually a relatively bold and novel idea.
In fact, I have never had a clear understanding of "Cyberpunk". After getting these shoes, I also went to search for it. I thought about what is Cyberpunk.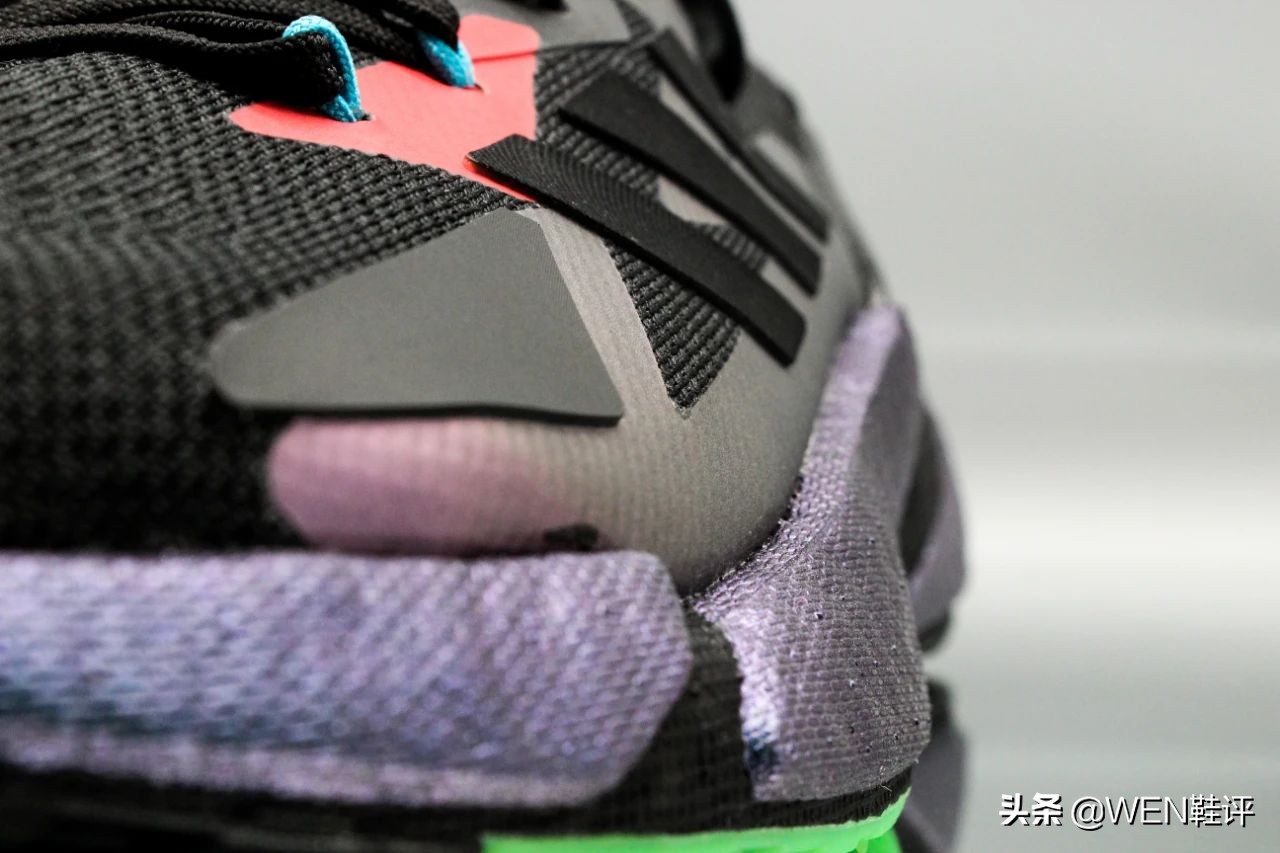 Later, it was discovered that artificial intelligence, neon streets, skyscrapers, virtual spaces … These words can be summarized well, so the existence of such a pair of shoes is very popular.
This pair of X9000L4 is actually not the same as I impressed the style of the BOOST -class running shoes. This pair of shoes has a strong streaming sense, and it even has a strong "offensiveness".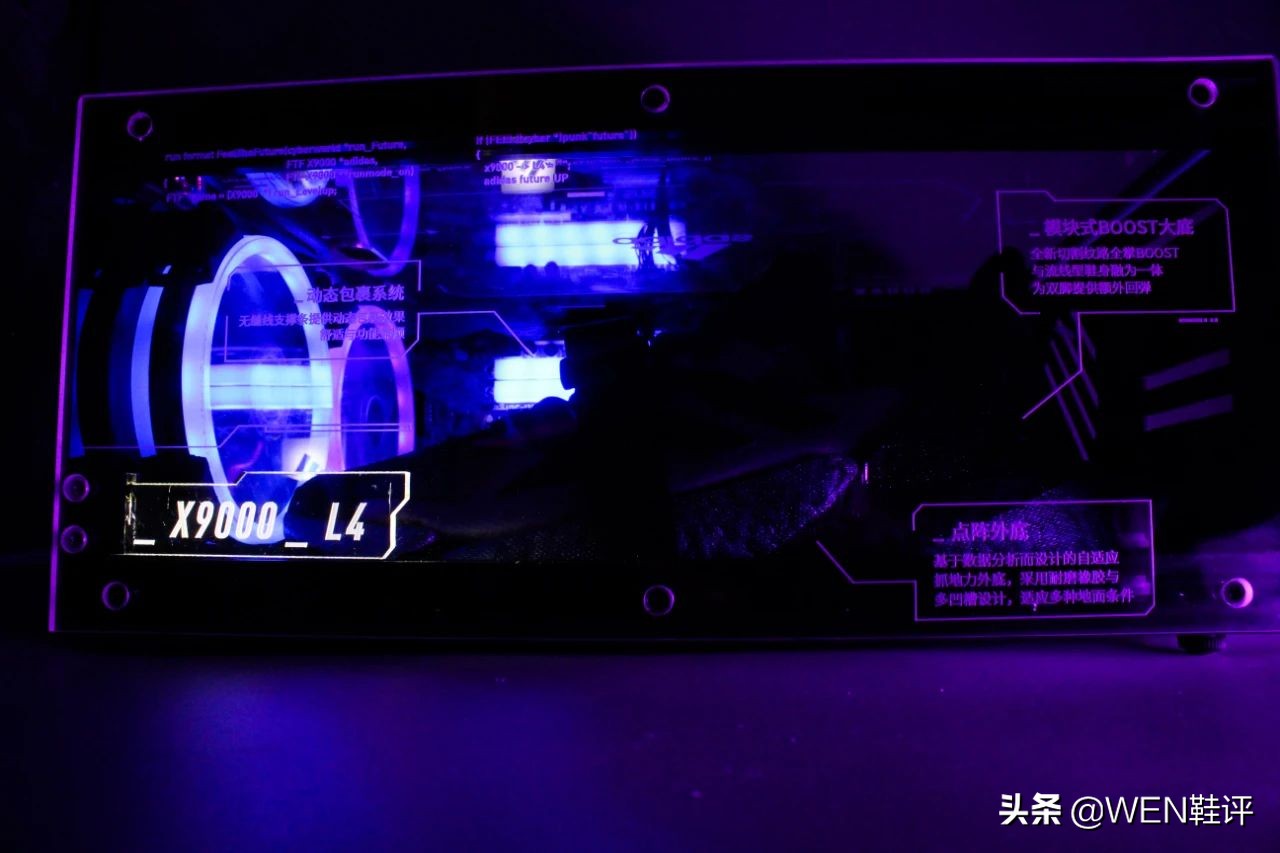 The upper of this shoe uses a weaving material on a large area, and it is supplemented by a large area of ​​hot -melt materials as reinforcement. The fantasy effect of this hot -melt material under the light is really very psychedelic.
There are two rubber materials on both sides of the front palm, making these shoes more sharp, and Adi Logo on both sides of the shoe body is also a rubber material.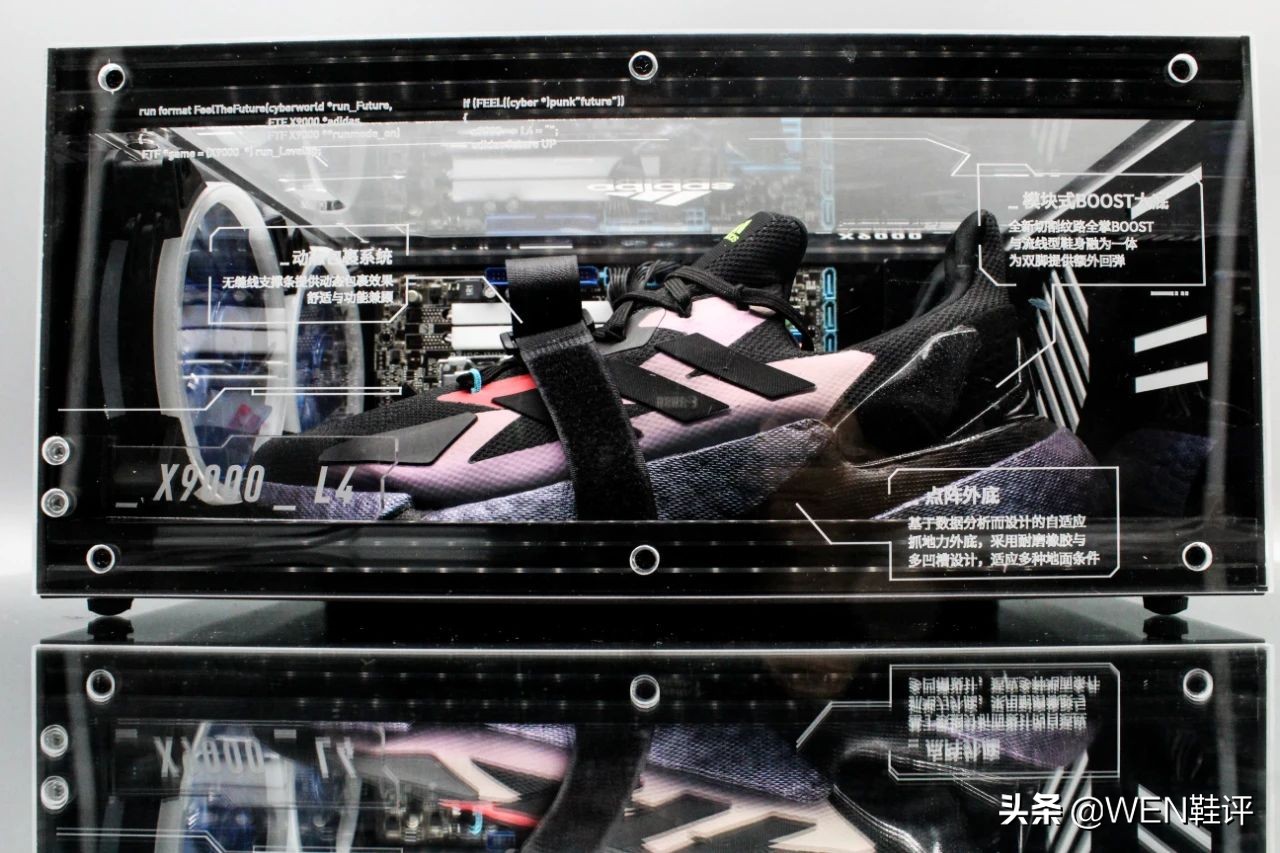 In terms of follow -up, the built -in filling is quite satisfactory, but the external three TPUs provide a good support lock on the one hand. On the other hand, its shape and bright paint material also make it more dazzling cool.
I think the most visual effect is its midsole.
It is not a whole BOOST material for Boost shoes in the traditional sense. The midsole of these shoes is directly cut into three parts. Its thickness angle is different. There are certain differences.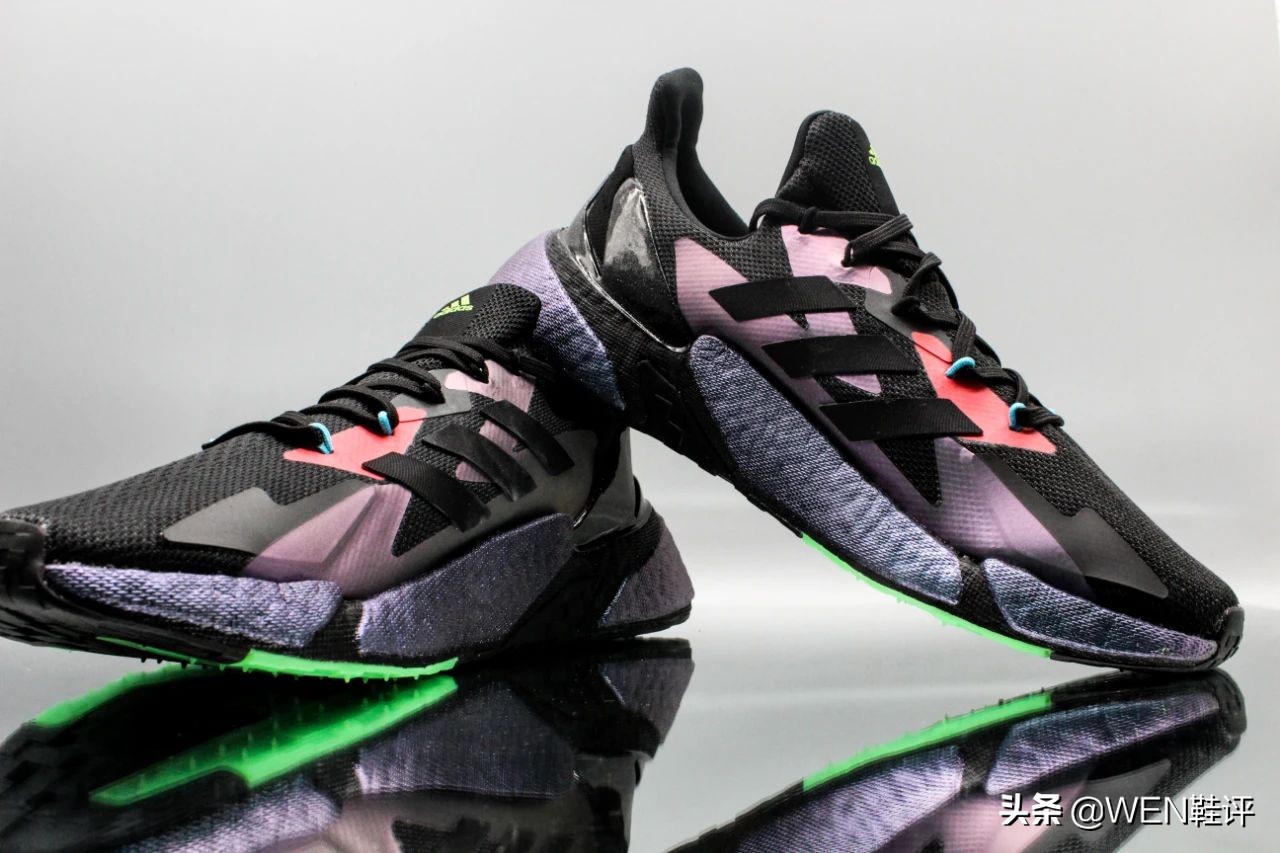 What attracts me even more is that there is a layer of sensitive material on the outside of the midsole, and the texture under the light is very attractive.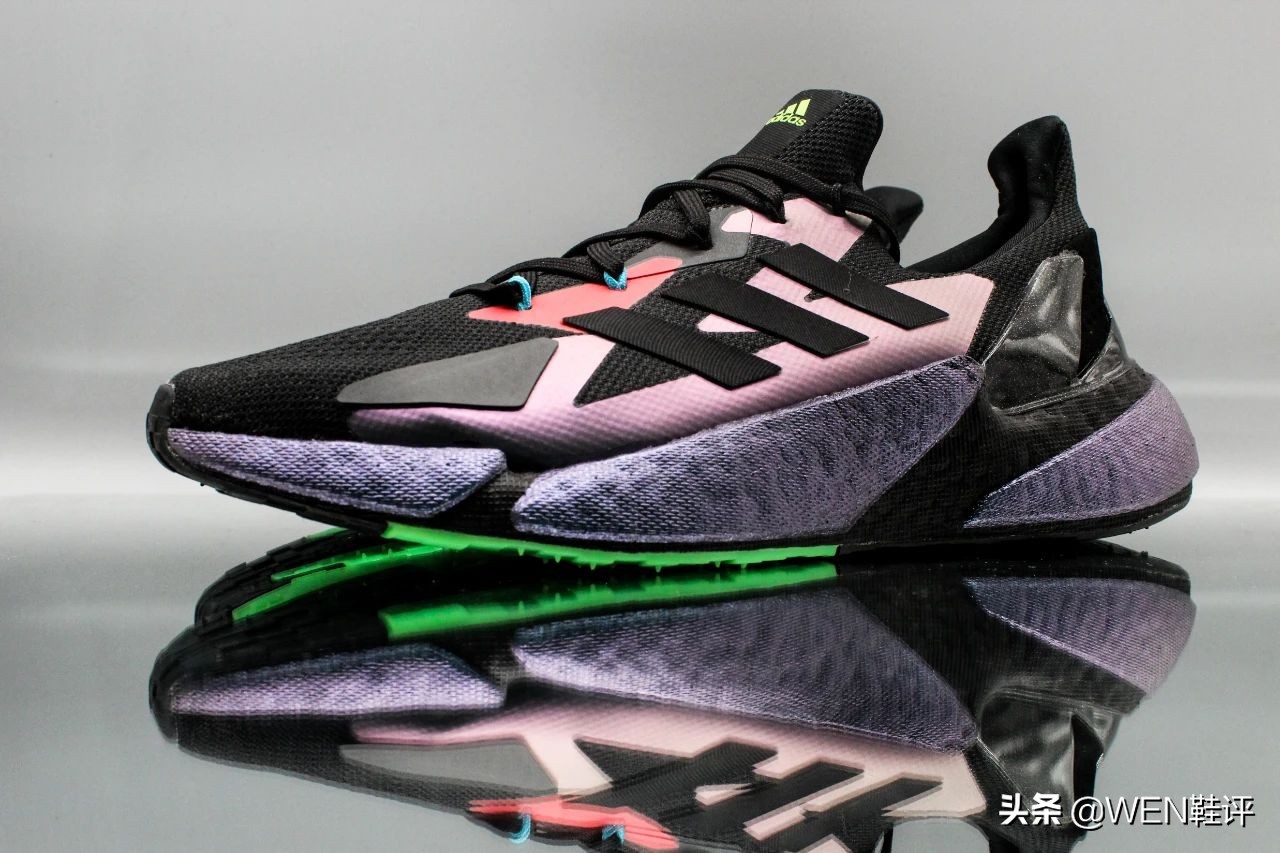 In terms of outsole, wear -resistant rubber and grooves are used to simulate intricate electronic data in their ideas. And there are two translucent stable modules in the front palm, which can cope with more ground conditions.
I really was attracted at a glance at this pair of shoes. Even if I did n't talk about the shoe box, it was very impressed by its shape and color matching design.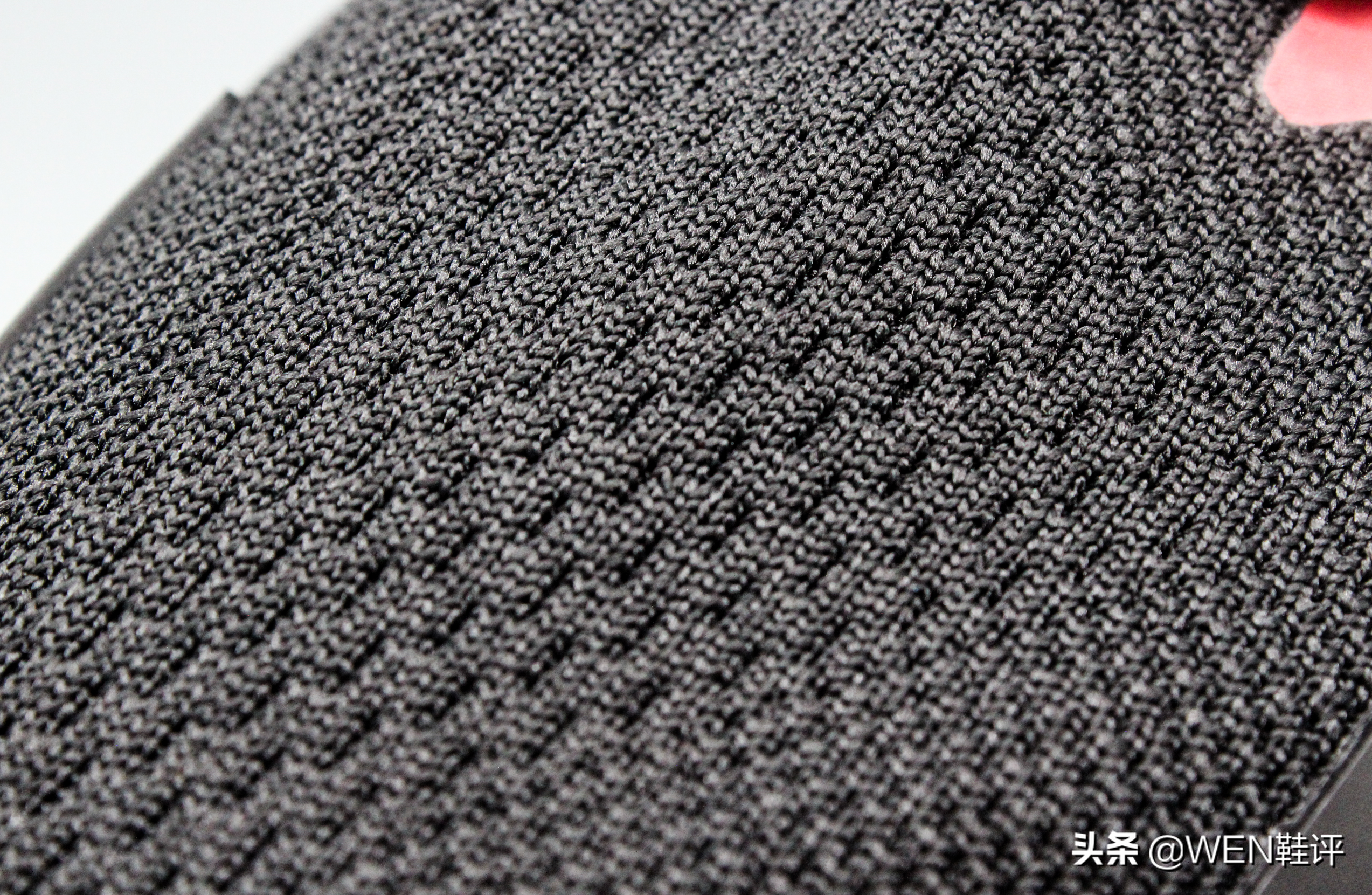 In particular, the male god Beckham personally brought a shoe with the goods, and there was another reason to make me feel excited.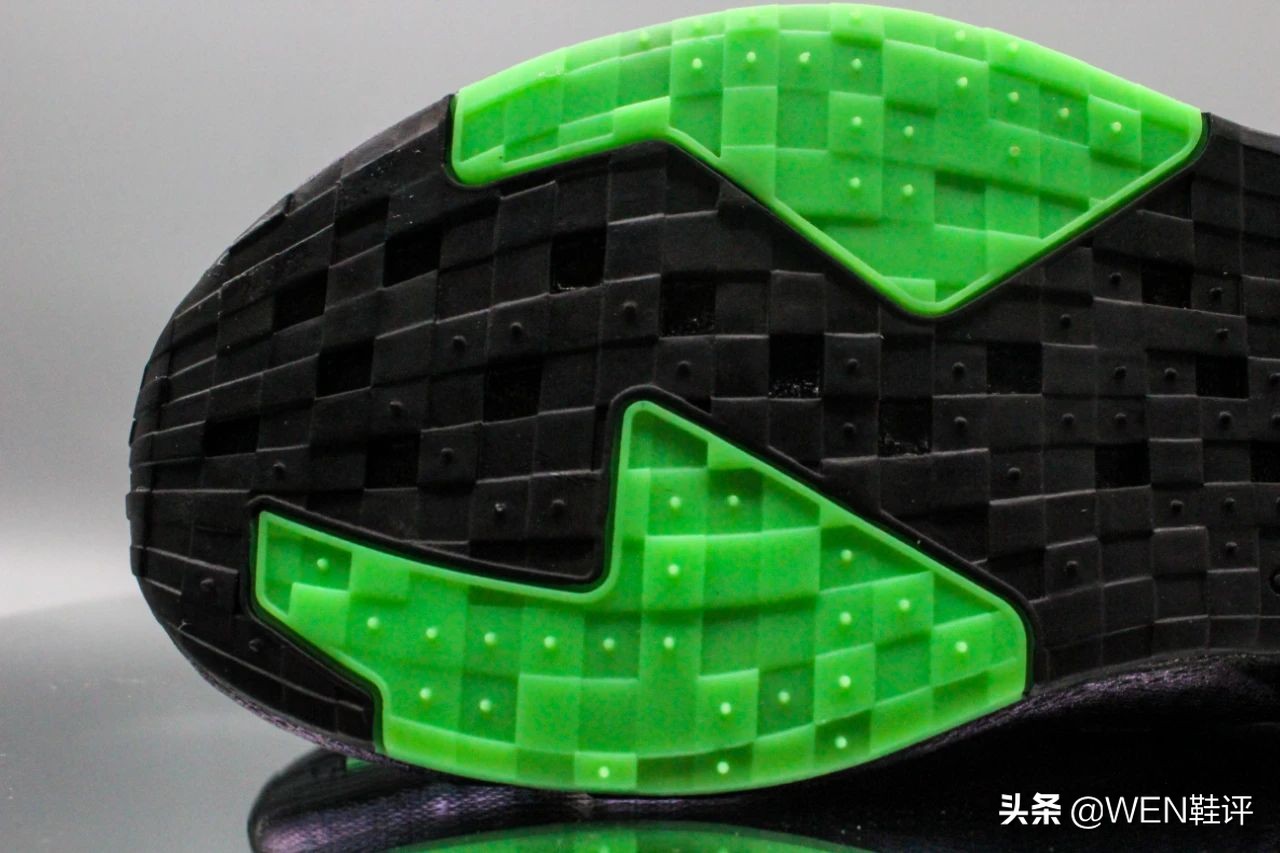 So will you be excited for such a pair of cool running shoes?