Two bars can be said to be a must -have for amusement equipment in parks and playgrounds, because both adults and children can be used by simple operations, which basically cover the community and parks and some large outdoor venues, but many novices do not know how to use double bar for exercise The body has summarized a few points for you based on the experience summarized by Houqi in recent years.
1. The principle of consciousness
The method of clearing the double bar and mastering the scientific and reasonable double bar use, based on this, gradually cultivate interest in fitness exercise, develop the habit of fitness exercise, and achieve the purpose of conscious exercise.
Haoqi Shuangbar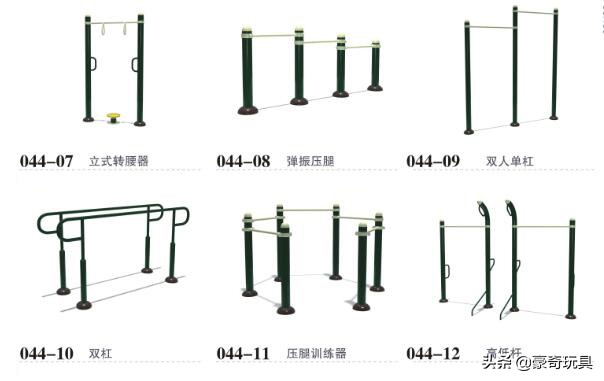 2. Constant principle
The double bar fitness exercise must be persistent, making it an important part of personal daily life. Two bars are achieved by system functional activities such as cardiovascular, nerves, and endocrine through muscle exercise. The primary condition for achieving this purpose is to maintain the connection and continuity of the time, strength and frequency of fitness exercise If the interval is too long or the interruption time is too long, the exercise effect that has been obtained cannot be well accumulated, and even fades and disappears.
3. Scientific principles
The scientific principle is the core of realizing the value of double bar exercise. The method of double bar fitness exercise must meet the basic laws, characteristics, characteristics of human physiology and the basic requirements of fitness movement goals.
Finally, maintaining and improving the level of healthy body energy through fitness is a process of accumulation, which is the result of continuous acceptance and adapting to various sports stimuli. Therefore, fitness exercises should follow the basic laws and characteristics of human physiological activities, step by step, pay attention to safety, and avoid being eager to achieve