When I was young, I always liked to divide people into good people and bad people.
When I grew up, I found that human nature was not so simple.
What a person does, with a profound brand.
Therefore, it is difficult for you to use "good" and "bad" to define someone.
"The History of Rulin Wai" shaped various scholars. Some of these people are ritual; some are sloppy; some are pedantic; some despise the name ——
However, in addition to these people, the book also successfully portrayed the image of the small people in the city.
Many times, their depictions are more exciting than scholars.
For example, the characters we are going to see today -the market treacherous stick Pan San.
Pan San is closely related to the discourse of Kuang Chao.
Kuang Superman was originally an advanced and filial piety. Knowing Pan San, his values ​​began to twist.
After the county magistrate who appreciated Kuang Superman was arrested, Kuang Chaoren was so anxious. Pan Baozheng enthusiastically asked him to go to his cousin Pan San:
"I have a room to divide the brothers. Three people call him Pan San, and now the government secretary is full of officials. You went to find him, and he called him in everything. He was a very generous person, and it was not wrong."
From Pan Baozheng's conversation, the image of Pan San in the minds of the reader seems to be similar to Song Jiang in "Water Margin".
The next two chapters avoided the appetite of the reader without writing Pan San.
Pan San's first appearance was in the restaurant. He took the initiative to find Kuang Chao.
At this time, the author gave him a detailed appearance description: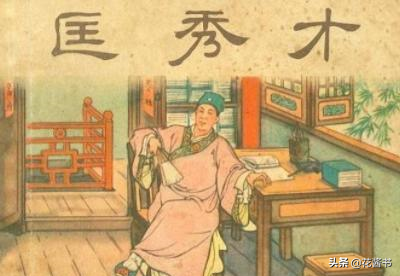 "Wearing an official towel, wearing a straight satin straight, a thick soap boots, yellow beard, high cheekbones, yellow black skin, a pair of straight eyes."
This appearance gives people a very fierce feeling. Coupled with "a pair of straight eyes", his eyes stared at the people, adding a trace of horror.
Pan San is a famous local earth snake.
He eats in the restaurant and does not need to pay for it. The guys saw him "fart rolling urine", which shows that Pan San's arrogance.
On the bright side, Pan San was just a small official in the gate. In fact, Pan San's business is very wide.
He opened a casino at home. Those gamblers and gangsters, who worshiped him in the gods, bowed their heads, but their lives were from.
At the same time, he also used his position to do something that violated the law.
The first thing is that a rich man named Hu wants to buy a puppet girl who escapes. In ancient times, it was free of personal freedom to make women signed a deed. If you want to conceal this to make a woman, there must be a Zhu's sign of the government.
Pan San quickly talked to the middleman's price. "Some of the houses at home are fake seals engraved with tofu. They are taken to use and took out Zhu Bi. It's right.
The second one is that Shi Meiqing in the village is about to sell his brother -in -law, and his brother -in -law refuses to. So he discussed with the other party to grab. I did n't know that the other party grabbed the wrong person and grabbed his daughter -in -law. Shi Meiqing asked someone, and the other party refused, and the two sides started a lawsuit.
This incident can be solved as long as there is a wedding book. As a result, Pan San combined with Kuang Superman forged a fake wedding book.
In the handling of these two things, Pan San showed the literacy as a market treacherous stick -savvy and strong.
After a while, hundreds of two silver entered the pocket.
Two years later, he found Kuang Chao, let him be a gunman, and examined his son of Jin Dongya.
In ancient times, the fraud in the examination room was a felony.
However, Pan San was not afraid. He is calm and calmly:
"Don't care about you, the person for the test is also in me, and the gates are also in me. You only told him to exchange five hundred or two silver out of the pawnshop. The general package is a talented talent.
Those like Pan San have been raped, rarely from ancient times to the present. Therefore, the author is very calm on the bad things that Pan San do.

Take people money and eliminate disaster. It is the philosophy of Pan Sanzhi's current.
They are very realistic.
Only the money that can be seen is the cutest thing.
Pan San is not a good person, but it is not a very bad person.
What he does is like the assassin in classical novels: as long as you are willing to pay, he can help you solve the trouble.
The author did not kill him. While writing his bad things, he also showed a moment of moving people in his human nature.
In Pan San's story, the most controversial relationship is his relationship with Kuang Chao.
On the one hand, he pulled the superhuman to the water and made him a slave of money step by step;
On the other hand, he took care of Kuang Chaoren so detailed and touching.
When Kuang Chao people arrived in Hangzhou, they did not go to the face of Pan Sanhui. They first met poor sour literati such as Jing Lanjiang and Hu Sanjun.
These so -called celebrities in Hangzhou are pedantic. Most of them have a serious job, but they do not do their jobs, blindly pursue their names, and live a poor life, and some even lose their rice bowls.
When I heard that Kuang Chao's relationship with these people, Pan San quickly persuaded him:
"This team is a well -known nerd. The beginning of the surnamed Jing, originally had two thousand silver capital, a poem made a refined light. Now, the capital is folded. Borrowing silver, people are afraid of hearing him. In the future, you have to run poorly! Erxianggong, do you have to do something that are imaginative while you are, so what do you do with them? "
Pan San's so -called "thoughtful things" refers to illegal discipline. Such things are favorable, so why not do it?
Pan San, such people are most important, he is not famous like the flow of Jinglan River.
People live for a lifetime, no money, everything is empty.
Kuang Superman lacks money, and Pan San lacks literati like Kuang Chao. The two of them were closed.
In just a few hours, Kuang Superman helped Pan San to do two "big events".
Pan San was generous and gave Kuang Chao's twenty -two silver.
Kuang Chao people did not expect that it would come so easy.
If it was said that at the beginning, Pan San was out of use.
Then, Later, Pan San's behavior showed a big brother's concern for his younger brother.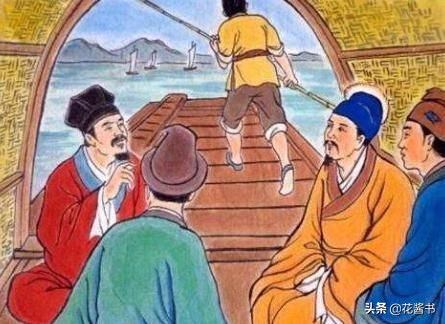 Kuang Superman has lived in Hangzhou for two years. In addition to letting him do "imagination", Pan San also thought about his future.
"You are also full now, and you have never married a family relationship. I have a friend, surnamed Zheng, in the grandmother's gates. He has a third daughter, and I always think of you. Now as long as you wish, I will say that I will say that I will say that I will say. It's right. "
At this time, Kuang Chao people didn't have any money. Pan San thought of letting him go into the next time, and then moved out when he had money.
And Cai Li is arranged by Pan Sanyi, and Kuang Chao people get a wife without spending money.
Later, Pan San helped the couple buy four houses and added furniture.
"Also losing things is Pan Sanbang, it is cheap."

Wu Jingzi wrote that people have always been clean and neat, without dragging water. Here, he uses a lot of pen and ink to narrate how Pan San helps Kuang Chao. Showing a complicated side of the city's gangsters to readers -he is also human and emotional.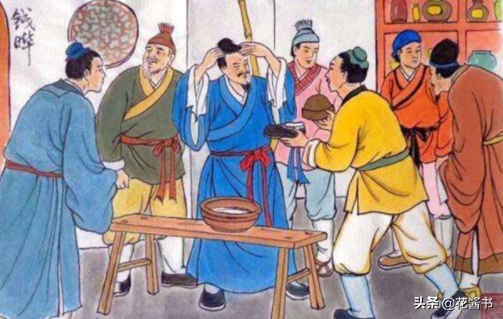 He did not use Kuang Superman blindly. On the contrary, he had no foundation for the first arrival in Hangzhou.
When things were written here, I suddenly turned down -Pan San was caught because of bad things.
Among the dozen crimes of Pan San, two were involved in Kuang Chaoren.
As soon as Kuang Chao heard Pan San was arrested, he was afraid that he would be implicated and hurried away.
However, Pan San not only did not confess Kuang Superman, but instead, he was waiting for Kuang Chaoren to see him in the prison all day.
Jiang Xingfang said to Kuang Chaoren who has been teaching::
"Brother Pan San was in the prison, and told me again the day before yesterday that when he heard the respected driving back, it meant that he would have to be suffering for a while."
Pan San overestimated his relationship with Kuang Chaoren.
Kuang Chaoliren has become cold -blooded at this time. Not only did he not go to see Pan San, he also said a lot of truth:
"These things that Pan Sanjie did was to be a local official, and I also wanted to visit him."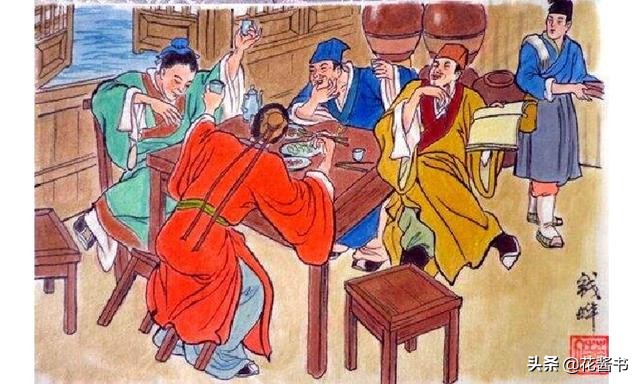 These words couldn't even hear even Jiang Xingfang.
Kuang Chao people also explained for himself:
"It's good to take Mr. Jiang's heart, and worship Pan San, and think about everything."
This period is sour. Pan San did not harm Kuang Chao's half. At the critical moment, he did not betray him. He was graceful to Kuang Chao, but Kuang Superman will revenge.
Pan San didn't know this, but instead looking forward to Kuang Chaoren's appearance. I thought he could help himself when he was in crisis.

Crying Pan Sanzheng for the infatuation, crying for the people of all over the world!
Although, the author positioned him as a "treacherous stick" when he shaped the character of Pan San.
However, in the story of this character, it is not difficult to see the tolerance and compassion of the author.
Compared with those poor sour people who do not do business and dream of becoming famous all day, the author appreciates Pan San's boldness and spirit.
Forging documents, engraving fake seals, and finding people for exams, these social appearances are because of the market that someone can do it.
Not Pan San, but also Li San and Zhang San ——-
Pan San is the product of that society. He was born from society, and was abandoned by society and replaced.
Out of his sense of responsibility, the author arranged for him to end in prison.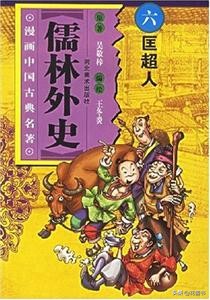 At the same time, Pan Sanlai revealed the hypocrisy and coldness of scholars like Kuang Chao.
The "ritual, righteous and shame" hanging on his mouth, borrowed from Pan Sanzhi's hand to tear.