Underwear designer Yu Xiaodan tailored a comfortable bras for breast cancer patients. She is helping a patient to try on. (Photo confession in the respondent)
Xinhua News Agency, Beijing, August 4th (Reporter Wang Xiaojie) The 39 -year -old Lili (pseudonym) never thought about it, and one day he would deal with the prosthetic limbs.
In the spring of this year, Lili, who was diagnosed with breast cancer, undergone double -milk resection surgery. After surgery, she bought and wore a righteous milk -a pair of fake milk made of silicone, and the weight of the two milk weighed more than 1 kg. In the concept of medical concepts, silicone milk is a type of prosthetic.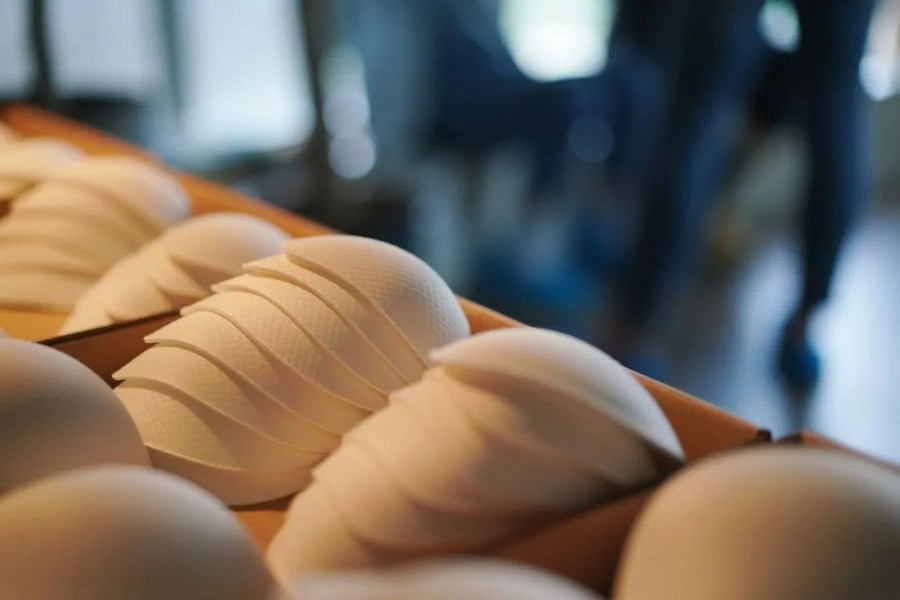 Theoretically, milk can make up for postoperative defects and play a role in supporting and balanced. However, from the perspective of Lili and many breast cancer, silicone milk brings extreme discomfort to the body: too heavy, sweating in summer, redness and swelling of the skin … This discomfort is largely to a large extent largely extent It derived from the lack of suitable underwear.
Inspired by a doctor, since 2019, Yu Xiaodan, the underwear designer who returned to the United States, began to design the post -surgery underwear for patients with breast cancer.
"The doctor is also a woman. She asked me if I could design a bra using a breast cancer patient after surgery. At that time, I paid attention to patients who crossed the mammary cancer who passed the passage of life and death, lacking appropriate underwear and affecting life. Quality also spreads mental health, "Yu Xiaodan said.
She touched the sweaty bras that had just taken off from the dressed volunteer, and she was wrapped in silicone -made milk, with a single weight of 500 grams to 800 grams.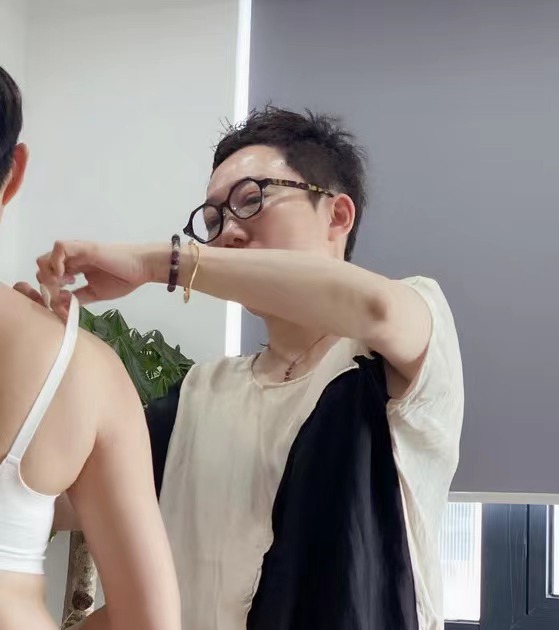 "My eldest mother cut off her breasts because of breast cancer when she was very young. In the age I spent with my grandmother, she has never seen her wearing an underwear that can be called 'bra." A volunteer message in Shanghai in Shanghai.
Since returning to China, Yu Xiaodan has made a tailor -made underwear for patients with breast cancer, and has invested hundreds of thousands of yuan so far. "In fact, thank you for the supplier. In this brutal clothing industry, they are willing to take out valuable production resources and accompany us through the difficulties, and it is worthy of our tribute." She said.
The first phase of underwear products designed for patients with breast cancer came out in June this year. At present, Yu Xiaodan has made nearly 10 test clothes in four cities in Beijing, Shanghai, Taiyuan, and Wuhan. She saw more than 200 patients with breast cancer surgery and continued to optimize her underwear design.
"In order to facilitate the patient wearing, we adopt a modular half -piece design. Patients with unilateral breasts can choose a healthy side bra with affected branches. Patients who remove breasts can choose two affected branches." Yu Xiaodan said while saying Show the sample she designed to reporters.
In order to suitable for the needs of different women, Yu Xiaodan designed a thin piece of thickness for patients to freely choose to put it in the bra. (Photo confession in the respondent)
In order to suitable for the needs of different women, Yu Xiaodan also designed a variety of thick slices for patients to freely choose to put them into the bra.
Some breast cancer patients are extremely sensitive to foreign bodies after the axillary lymph -cleaned. Considering the needs of these people and the characteristics of women's skin, Yu Xiaodan avoids the lines, seams of the traditional underwear, and direct contact with the skin.
"Putting this underwear, I finally stood upright, and I found the feeling before the operation." Lili said.
According to data released by the World Health Organization International Cancer Research Agency (IARC), the number of new cases of breast cancer in 2020 reached 2.26 million, which exceeded lung cancer (2.2 million) for the first time, becoming "the world's largest cancer". Among them, there are 420,000 patients with new breast cancer in China.
With the advancement of medical technology, the survival rate of patients with breast cancer has increased significantly, but some patients need to remove breasts. The "Statistics of early Breast Cancer Surgery" released by the Breast Cancer Professional Committee of the China Anti -Cancer Association last year shows that milk preservation surgery accounts for 22%of all breast cancer surgery. This means that about 80 % of Chinese breast cancer patients need to spend the rest of their lives with a certain form of breast milk.
The mainstream underwear brands rarely consider the special needs of patients with breast cancer. Most of the branches designed for patients are mostly used as the "accessories" of silicone milk. Skin sensitivity, too long wounds, and depression of incision are not comfortable and beautiful. Many patients have to sew and improve their own underwear in order to put on the right underwear.
During the trial activities, Yu Xiaodan saw many beautiful women who dressed in a fashionable "V" or tight T -shirt after wearing a suitable underwear. A piece of underwear helped them find happiness, self -confidence and dignity.
Some friends described what Yu Xiaodan did was "the softest armor to defeat the death warriors." She feels that it is also a baptism of the soul to contact patients with breast cancer and design underwear for them. ■