There are many types of cooking pots, including iron pots, stainless steel pots, non -sticky pots … The choice of each family is different ~
But do you know? If the material of the pot is not selected, there may be risk of carcinogenic. Come and see if your home's pot is wrong?
The pot is made of material, which can be divided into: stainless steel pot, iron pot, aluminum pot, casserole, ceramic pot, non -stick pot, composite cooker, etc.
Today, let's take a few commonly used to talk about it ~
1. Iron pan
At present, the most common pot is stable in chemical properties, and it is not easy to cause chemical reactions and pollution without pollution. If the home usually stir -fry a lot, especially the elders are used to using iron shovel, then use an iron pot.
Like the iron pot commonly used in our house, it is generally cooked iron pot. It is fast -moving and storage. It is suitable for Chinese -style cooking. It can help you master the heat at critical times.
Friends who are accustomed to Chinese fireworks, the favorite is the flavor fried with iron pot. It is crispy and soft inside, and retains nutrition and flavor to the greatest extent.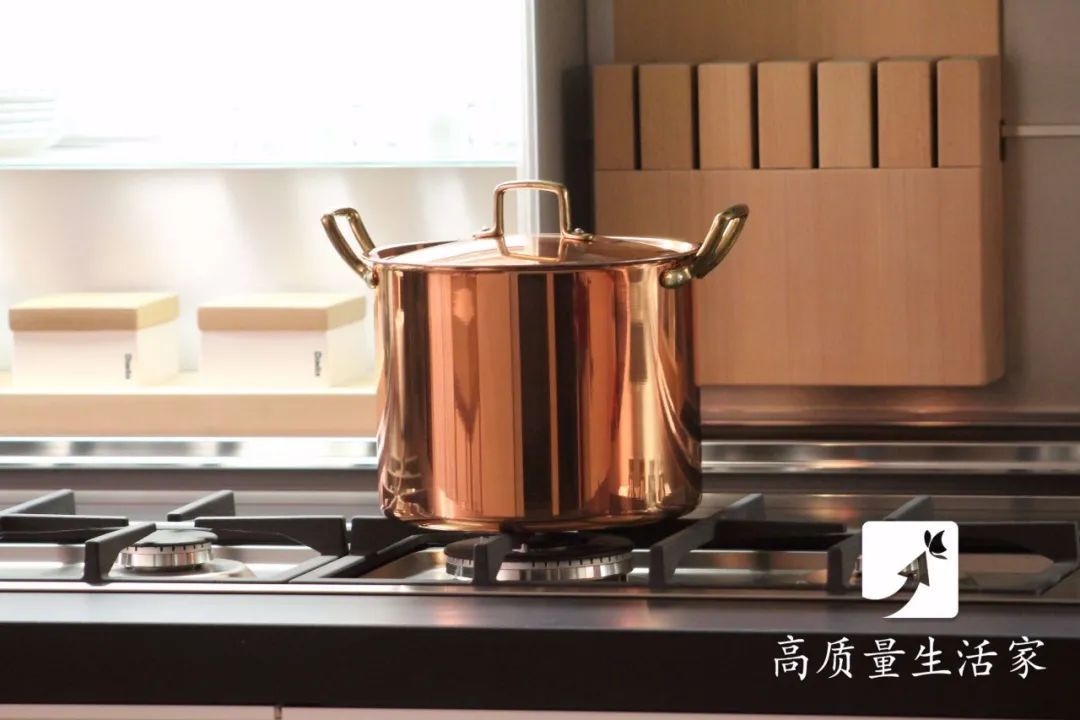 Moreover, the cooked iron pot is also lighter and beaten. You can use iron shovel and wire balls casually. It can be said that it is very "carried".
However, the only disadvantage to use the iron pan is to test your cooking skills. Because you need to master the heat, it is easy to stick to the pot and make the vegetables.
There is a way to want the iron pot to be sticky. Everyone knows that the older generation knows that the iron pot adds the cooking technology through the "boiling pot" and "raising the pot", and the oil is fully moisturized with oil.
Pay attention to drying at the same time to avoid rust of the iron pot.
What are you most concerned about: Can I iron the iron pot supplement?
Really! Because in the process of cooking, there will be a small amount of iron chips falling. After contacting the acidic substances in the food, it will become iron ions. Mixing into food can indeed improve the iron content in the dishes.
The higher the acidity of the ingredients, the more iron entering the food. Therefore, the iron content of fried vegetables is greater than the iron content of fried meat.
However, this iron is a non -heme iron, and the absorption rate is not high, and it cannot be used as a source of prevention and treatment of anemia.
Pointing points: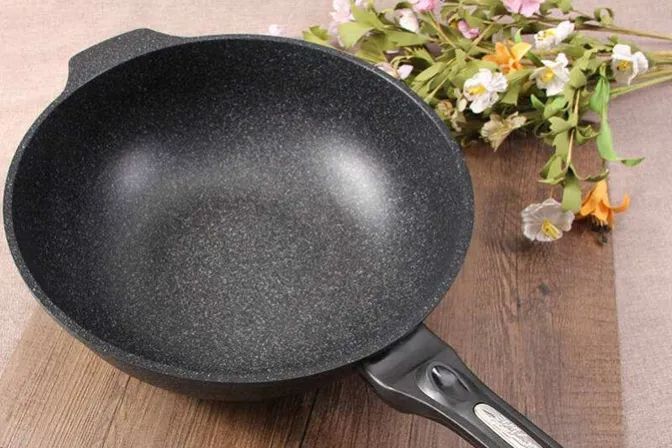 Casting iron pot (raw iron pot): Although heavy, the iron is ductantly, good toughness, and a long service life, suitable for fried.
Fine iron pot (cooked iron pot): iron is hard and crispy, lacks toughness, but fortunately, the volume is relatively light, the heat transfer is fast, and it is suitable for stir -fry.
If you have severe rust, black slag, and black skin, it should not be used again.
Second, non -stick pot
For those who don't cook often, the non -stick pot is really friendly.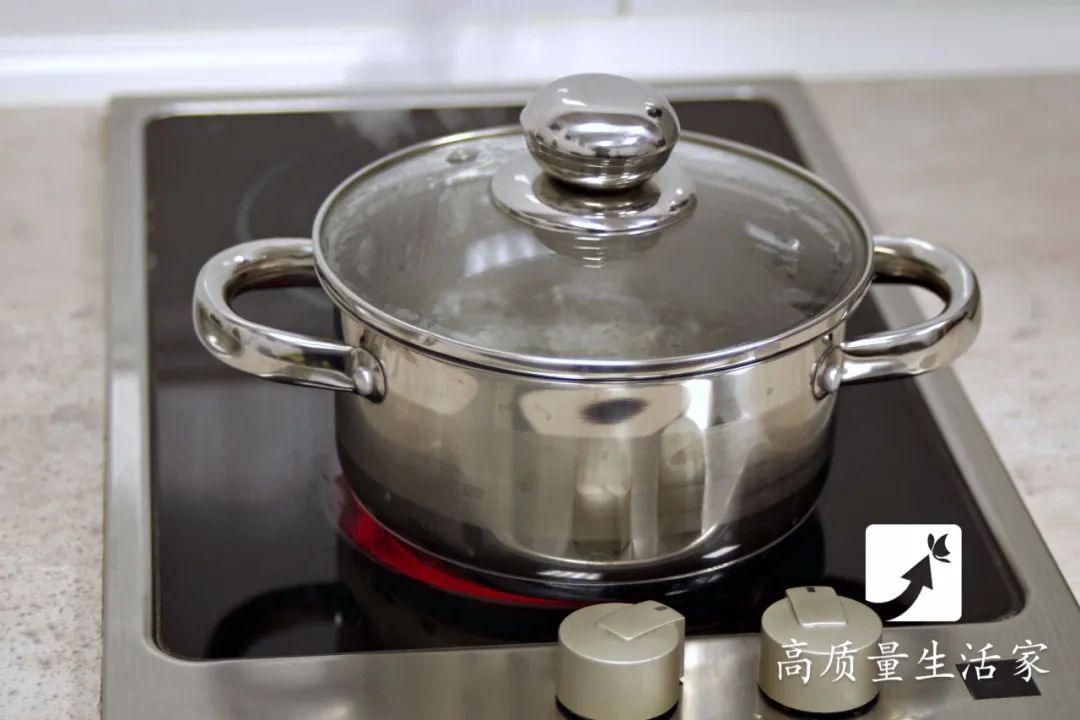 But many people still have a lot of doubts about non -stick pots. Here we will make a few more concerned questions here:
① Is the coating of non -stick pan safe?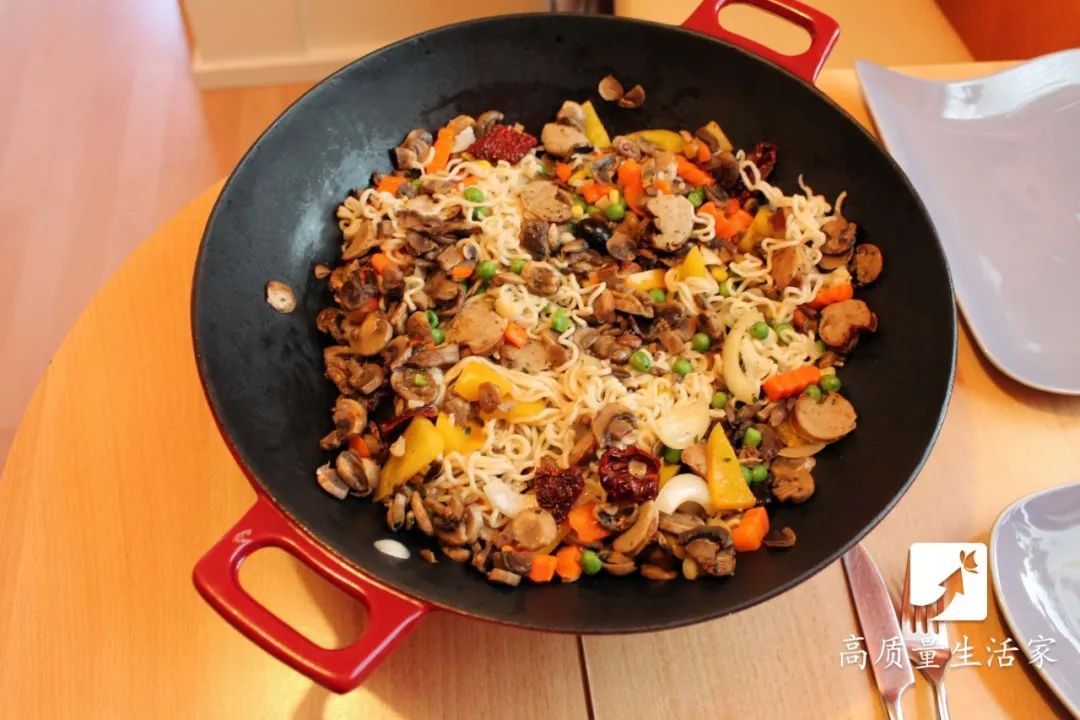 The non -stick coating coating on the market will be coated with Teflon, and ceramic coatings also appear, as well as various mineral stone coatings such as diamonds and gems. The safety problem of coating.
Tell everyone responsible for everyone that the Tellon coating that meets the national standard is safe under the correct use, and you don't have to worry.
The melting point of Teflon is about 327 degrees Celsius. It can be used for a long time below 260 degrees Celsius. It can withstand high temperatures of 300 degrees Celsius in a short period of time.
And we usually stir -fry and fried are generally about 190 to 240 degrees Celsius, which will not affect the stability of Torraon coating. The American Environmental Protection Agency (EPA) and the American Cancer Society (ACS) also believe that consumers have come into contact with Neither Teflon and similar fluoride products do not need to worry.
② Is the coating easy to peel off?
To be honest, the Tylon coating is indeed not so firm on the surface of the metal cooker, which is determined by the characteristics of the material.
On the one hand, everyone should try not to use iron shovel and wire balls. The maintenance life will naturally grow. On the other hand, the mentality should be flattened. , Change the pot and change the pot.
And now there are many pots on the market. In order to increase the firmness of non -stick coating, some ingredients such as titanium and diamonds will be mixed in Teflon. Time will be longer.
Purchase points: Choosing TMFC or ceramic coating mainly depends on personal preferences and the degree of acceptance of prices. As long as you choose a qualified product produced and sold by a strong strength!
The non-sticky pot will disappear slowly over time, and the service life is generally between 1-2 years.
Third, stainless steel pot
It is currently the mainstream products of the cooking utensil market, which is cheap and easy to use. However, some people say that stainless steel pots will precipitate heavy metal manganese, causing Parkinson's disease.
Don't worry, my country's national standards strictly strictly stipulate the manganese content of stainless steel products. As long as it is a qualified product, it will not cause health damage, and it will not cause Parkinson's disease.
Stainless steel is actually a metal made of iron and other metals. If the iron pot is a "ordinary youth", stainless steel can be called "rich children".
Moreover, stainless steel pots are durable for a long time than ordinary steel, have good corrosion resistance and high strength, except for a bit expensive.
The main point of buying: Generally, 304 stainless steel is better, and the higher material is SP36 material. High -quality stainless steel has no problem with more than 5 years. Excellent time limit, remember to replace in time.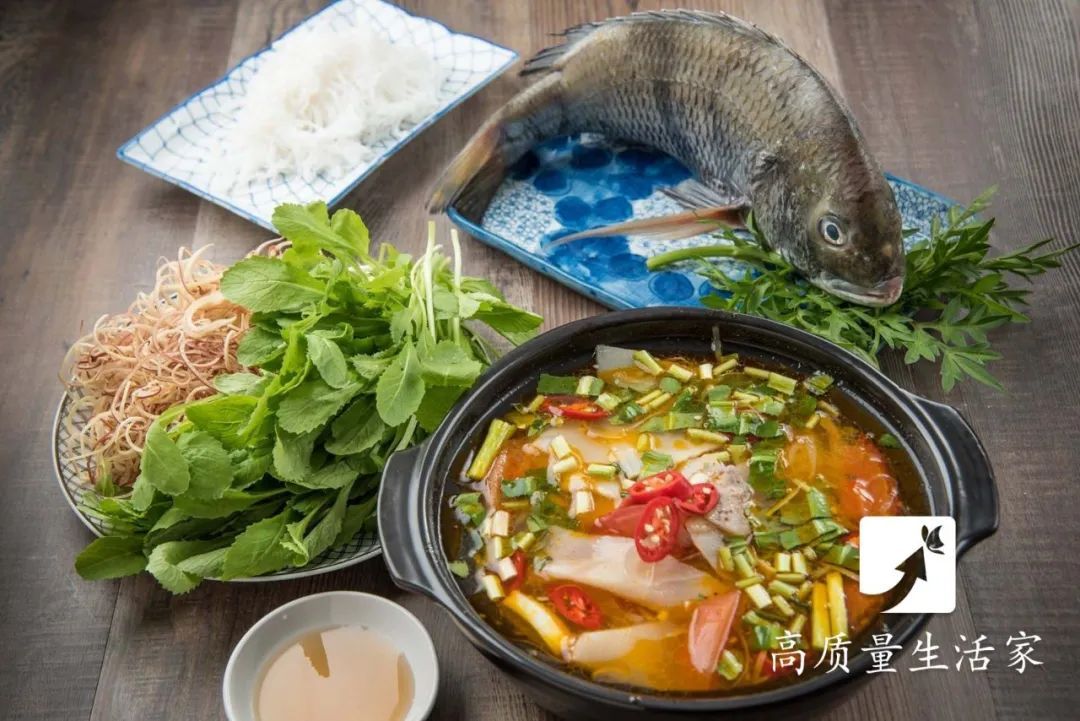 Fourth, casserole/ceramic pot
It is one of the oldest pots in history, and the safety factor is also high.
It has a variety of colors, delicate and smooth; it can be used to cook a variety of dishes.
As for some people worry that the colorful glaze of pottery pot contains heavy metals such as lead and cadmium, the risk of heavy metal poisoning for a long time, seriously affects physical health.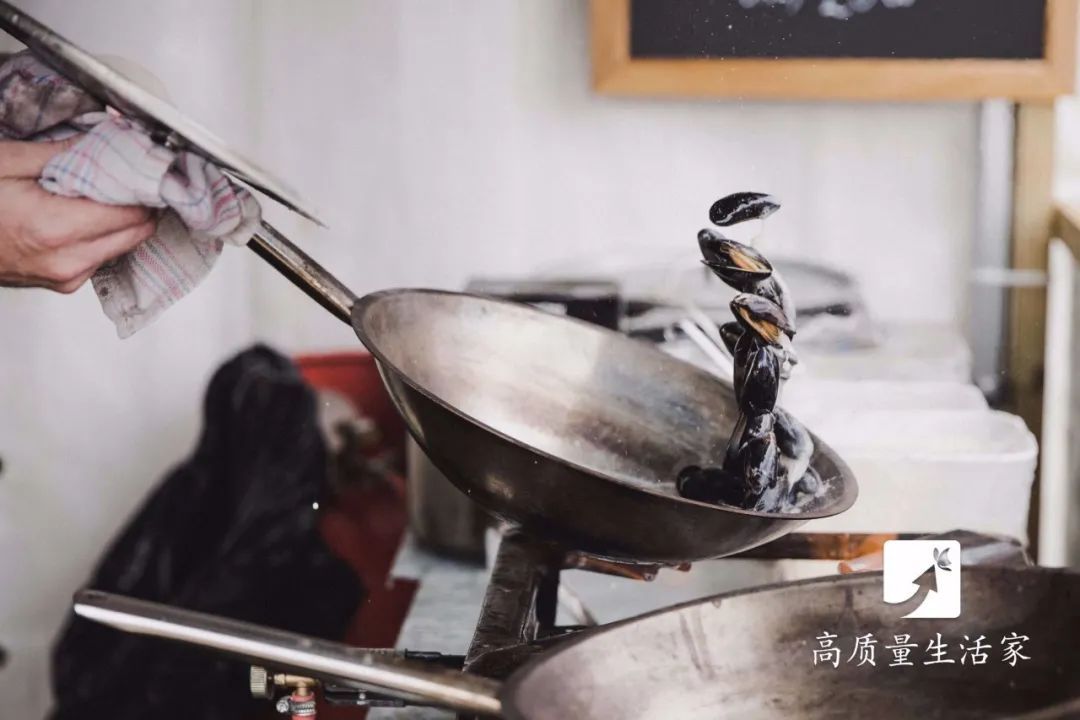 There is no need to worry about this.
Many people will be cautious when they are selected, but they will relax their vigilance for ceramic pots and casserole. In fact, this is wrong.
Ceramics itself is safe because my country has strict requirements on the production technology and quality of pottery pots. However, many illegal merchants sell inferior ceramics. The glaze used may contain heavy metals such as lead and cadmium, and the risk of heavy metal poisoning for a long time.
Therefore, to buy a qualified product, it is best to choose the inner wall natural color, smooth and flat surface, uniform enamel, and bright color. If economic conditions permit, you can also choose a lead glazed pot pot.
In addition, compared with metal pots such as iron pot and stainless steel, it is too easy to break. If there are children in the family, elderly people with inconvenient actions, and pregnant women, I personally recommend avoiding ceramic pots as much as possible to avoid injuries.
Purchase points: Do not buy ceramic pots with unknown sources, try to choose regular manufacturers, and have clear test reports, without lead, or lead content within the national standard range.
In the case of proper use, it can be used for a long time. If it is found to be damaged, it is best not to use it anymore.
Five, aluminum pot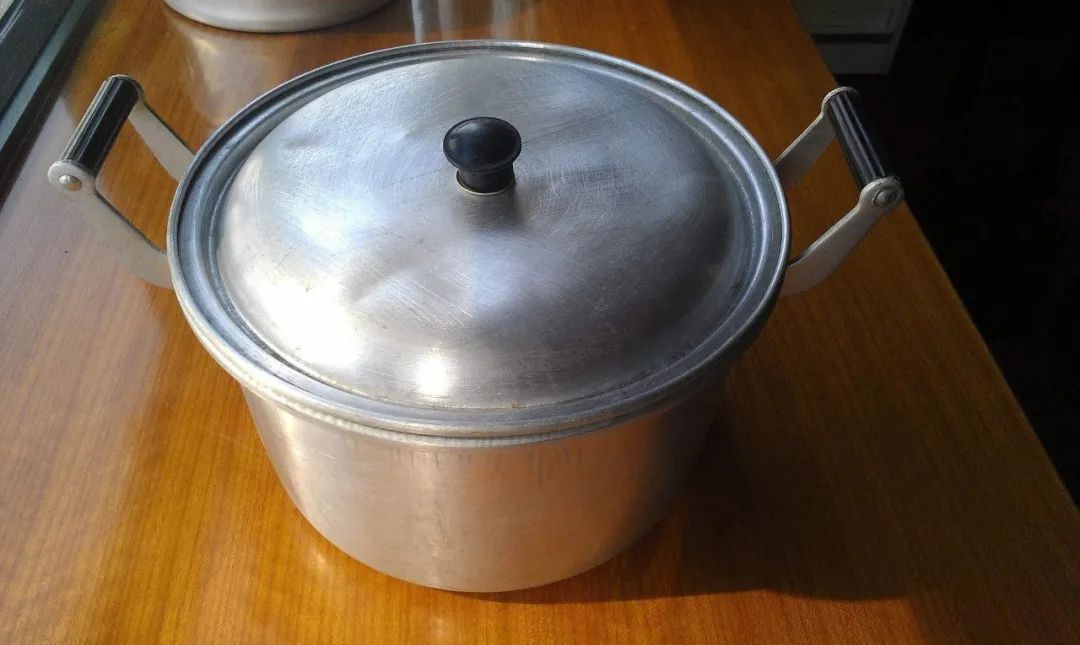 There is only one sentence, not recommended.
Many people have an antique aluminum pot. Compared with iron pots, this pot is much light, but it is also prone to scratches or scratches.
In fact, its biggest problem is the problem of aluminum migration that many people are worried about.
If you use it to install acidity such as tomato sauce, cream, and high -salt food, aluminum in the aluminum pot is easy to migrate into food. If the human body consumes too much aluminum, it may affect the health of bones and nervous system.
Researchers at the Institute of Health Sciences of Moscow found that long -term use of aluminum cookers for cooking will prevent human health, so it is better to use it less.
Pay attention to these 3 points when buying a wok:
① Choose qualified products produced by regular manufacturers
No matter which kind of wok buying, it is necessary to ensure that it is a qualified product produced by regular manufacturers, not the three -non -product purchased by the roadside.
② Do not blindly follow the trend to buy a wok
Don't hear that a certain pot is particularly tall and buy it. Don't see the temporary stalls in a mall or on the street. It's right. In other words, consider your actual needs, and don't buy it blindly.
③ Understand and buy and retain the documents
Before buying, you must fully understand the specific use methods, maintenance methods, and other precautions of the wok, such as whether you can use a cleaner, which spatula, and the canned fire temperature.
If necessary, ask for product use instructions. In addition, there is a particularly important point, that is, to keep the documents properly.
In fact, as long as you pay more attention in daily life, you can reduce the risk of the disease, learn it quickly!
Edit / Huang Yanwen
Data/ High -quality Living Home