How to use the car inverter correctly?
The vehicle inverter output by the vehicle inverter can be 20W, 40W, 80W, 120W until 150W power specifications. Connect the home appliances to the output end of the power converter to use various electrical appliances as convenient to use at home.
Below, let's take a look at how to use the car inverter.
What is a inverter and what is the working principle?
Because this article is mainly to explain how the car inverter is used and the precautions are mainly used to help novices solve daily use problems. Therefore, in terms of explanation principles, we only do the basic introduction and ask some technical control to understand. Of course, if you are not interested in these electrical knowledge, you are a complete white, you can also jump into the next summary and enter the topic directly.
The inverter is a transformer that transforms low -voltage DC power (usually the electric energy output from the battery) into a high -voltage AC high -frequency electric energy (currently my country's civil AC electricity is 220V and 50Hz sine waves). The basic working principle of ordinary car inverters is: first converting 12V low -voltage DC power in the car to about 265V high -voltage DC electricity, and then 265V DC electricity to 220V and 50Hz sine wave AC power. The main components inside are inverter bridges, filter circuits, oscillators, and control logic circuits.
How to buy a inverter that suits you
At present, the automobiles, major e -commerce companies, and Taobao merchants are full of a large number of various inverting power supply, tens of dollars cheaper, and hundreds or even thousands of yuan. The maximum power that can carry from dozens of watts to hundreds of watts. Which inverter should we choose?
First of all, for ordinary family users, buying a inverter with a maximum limit of power is enough. Because most of the 12V power supply is less than 20A, which means that the maximum is allowed to use electrical appliances at about 230W, some older models and even the maximum current allowed by insurance to be only 10A, so buy the car on the car The inverter cannot be greedy for high power. Most of the inverters connecting the 12V power supply currently can only be used for electrical appliances below 150W.
For some outdoor workers, people who need to use high -power electrical appliances can buy direct -connected battery inverters. This inverter can be used for 500W or even higher use of electrical appliances, which can drive small motors and some photographic soft boxes that are more than 1000W.
As for the grade of the inverter, in addition to our traditional workmanship and brand. In terms of performance, they also have a lot of differences. At present, the main output of the inverter with pure sine waves and quasi sine waves is currently sold. Among them, the output pure sine wave inverter is relatively high, basically from 500 yuan, and the mid -range goods are about 1,000 yuan, but the performance is very stable. Electricity. The stability of the inverter such as the quasi -string wave or a correction of the category of the string wave can be guaranteed in most cases, and it is a type of inverter suitable for ordinary consumers to buy.
As for how to distinguish the inverter you purchased when buying, the inverter is the output waveform. This is very simple. The specification parameter table on all inverter packaging will clearly write the continuous output power of the inverter and output waveform.
The purpose and precautions of ordinary inverters
The maximum current that the car 12V power insurance can bear is not too high. Of course, there is no uniform standard. In most cases, each car manufacturer will design a maximum allowable current as 15A or 20A. There are also a small number of models, especially some old cars that use 10A insurance. Therefore, when we use the inverter used in ordinary cars, we must know how much the insurance corresponding to the 12V vehicle power supply of the car 12V of the car is allowed to be large. Don't blindly try to high power. Using too high power electrical appliances, in addition to your car, you will use your car to your car. Inside insurance is burned out, there are no other benefits.
In daily life, most of our digital products such as: mobile phones, cameras, computers, tablets, etc. The power required for charging is very low, less than 100W, you can use it safe Usually the power is very high, such as hair drying, fast heat, electric water bag, etc., it is more than 1000W, and the inverter in the car must not be connected.
Be careful when using, and it is dangerous to misunderstand
At this time, some friends may be worried that if the inverter is too high, in addition to burning the inverter and the insurance of 12V power in the car, will other electrical appliances in the car be destroyed or affecting other electrical appliances? Generally from theoretical theory, from theoretical theory In the case of, the electrical appliances in the car are parallel circuits before, so it will only affect the use of 12V power after burning insurance, and it will not affect other electrical appliances in the car.
Before use, you must see the specifications of your purchased products
At present, the more than 100 yuan inverters sold in the market are affected by cost. The vast majority of 220V AC radio waves that are converted and output are not absolutely pure sine waves, but a kind of correction of sine waves or quasi sine waves (belonging to the improvement of Fang wave improvement (which belongs to the improvement of Fang wave improvement. To. The negative impact is that some electrical appliances such as nickel -cadmium batteries have a great impact on electrical appliances with higher power charging. The electric equipment of nickel -cadmium batteries is usually used for shaving knives, charging flashlights, and mobile power supply. Everyone must pay attention.
This is an old -fashioned thing. Many of them are a little "age" cars. After the parking is off, the vehicle 12V power supply will not automatically disconnect. The consequences are of course it can be imagined. Because the inverter itself is also an electrical appliance that consumes electricity, if the 12V power supply is continuously electric after the fire is off, then even if there is no other electrical appliances on the inverter after a long time parking, the inverter itself will be itself. The electricity in the battery was exhausted.
What should I do if those high -power people want to use outdoors? What should be used for those inverters for high -power electrical appliances? In fact, it is not difficult. When you need to use high -power electrical appliances (generally more than 150W electrical appliances, ) At this time, the dedicated inverter for large -power electrical appliances can be connected directly to the car battery. When using it, you need to pay attention to how large the battery capacity is. Do not consume the electricity in the battery. As a result, the vehicle cannot be ignited normally.
Summarize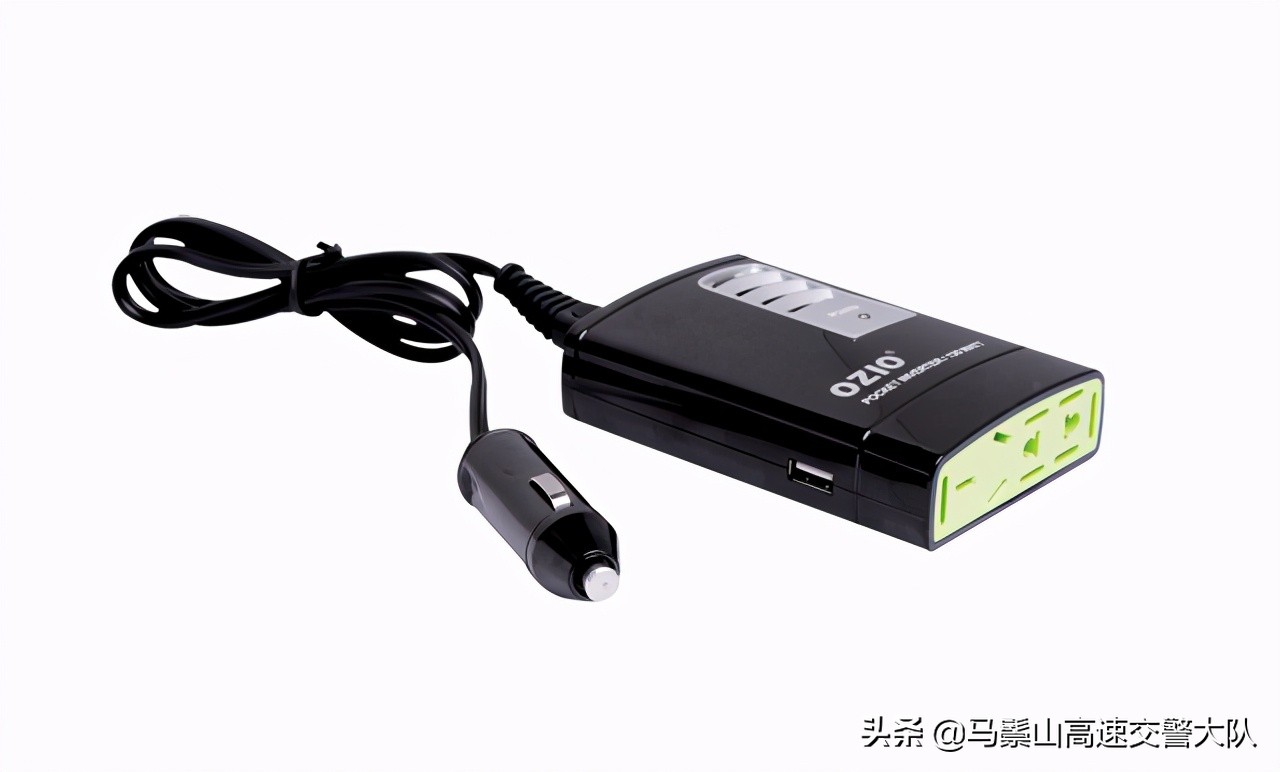 The inverter, as an in -car device that is not commonly used, is not well known by many car owners. Some people just hear that some people think that they can use a moderate price after buying a moderate price, but they do not know that there are many hidden safety hazards hidden in it. As ordinary home car users, we rarely use inverters every day, because most of the time we charge mobile phones or use some small electrical appliances, we can directly connect to the vehicle 12V power source. Only by driving for a long -distance self -driving tour or some special time inverters will play as a "emergency rescue person", but because it is not commonly used, it is not better to understand that some inverters have occurred by me. The tragedy of insurance. I hope that through this article, you can correctly understand the inverter and use the inverter correctly.
The above is an introduction to how to choose a car inverter that suits you and how to use the car inverter correctly. I hope it will be helpful to you.