On March 14, a reporter from Beijing Commercial Daily learned that China Resources Snow Beer (China) Co., Ltd. (hereinafter referred to as "China Resources Snowflake") announced that its new "small beer vapor" was officially launched. This product is the same name with the low -alcoholic juice bubble beer launched by Zhujiang Beer in 2016, but the new products of China Resources Snowflake contain no alcohol. This is the first carbonated beverage product launched by China Resources Snowflake, and it is also its first fruit juice beverage product. China Resources Snowflake said that small beer steam is a new track opened by snowflakes and beer, and it is also an important part of snowflake beer to open a high -end and younger layout.
It is worth noting that this is not the first cross -border drink for beer companies. With the change of consumption habits and consumption scenarios, beer companies such as Tsingtao Beer and Xili Beer have deployed the beverage market. In this regard, industry insiders said that in the case of rising price declines, the layout of high -end and personalized beer has become the choice of many wine companies, and beverage business is only an additional product for the development of wine companies, and it is difficult to become the mainstream of beer companies.
No wine fine drinks are so windy
It is reported that the new product of China Resources Snow Capio "Little Beer" has the color and foam of beer similar to beer in appearance, and also contains malt and hills. This time China Resources Snowflake launched three specifications, 330ml cans, 500ml cans and 500ml bottles. Canned drinking channels are mainly available, and bottles are mainly supplying existing drinking channels. At present, "Little Beer Auto" has not yet been listed on major e -commerce platforms.
The "small beer" launched by China Resources Snowflake also has a layout of the "small beer". Last October, China Resources Snow said at the first national channel partner conference of Snow Beer that the consumption demand for the new generation of groups has changed, paying more attention to low sugar, healthy, and light drinking. Therefore, China Resources Snowflake will meet the needs of young people and actively deploy more categories, such as non -mellow beer, drinking wine, etc.
Coincidentally, in 2020, Budweiser launched a Bud Zero without alcoholic beverages, which does not contain sugar. The calories are only 46 calories and 330 ml per bottle. Carlsberg launched a alcohol -free Bilson Beer brand Carlsberg Nordic in the UK. Tsingtao Brewery South Korean dealer Bearky has launched an alcohol -free Tsingtao Beer brand called "Qingdao Non -alcoholic".
In China, more and more beer companies have begun to look at the beverage market. As early as 2016, Yanjing Beer positioned the post -90s and post -00s groups, and launched a tea drink "Tea Xiao Sheng", focusing on the campus channels. In 2019, Tsingtao Beer announced the launch of a prince seaweed soda, and its product positioning marine health drinks. In 2020, Zhujiang Beer launched a non -alcoholic pineapple? Taste.
According to the latest "Research on the Strategic Research on the 2021" of 2021, the latest release of the "2021" released by the International Wine and Wiring Data Analysis Company (IWSR), in 2020, the share of no/low alcoholic beverages in the entire alcoholic beverage market has reached 3%. It is expected to reach it. In 2024, the sales of non -/low alcoholic beverages worldwide are expected to increase by 34%in the same period.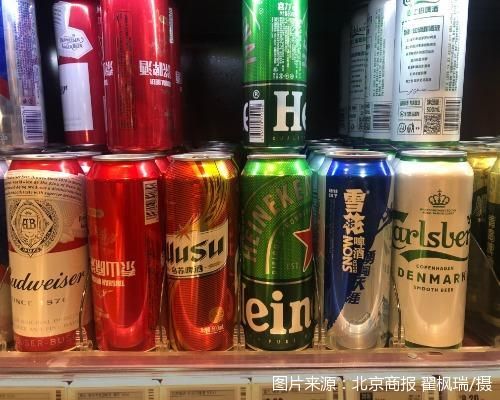 In February 2020, Qingdao Beer issued an announcement to increase soda and other beverages into the company's business scope, and amended the terms of the business scope recorded by the "Articles of Association". It is understood that Qingdao Beer said that it will continue to develop more new categories such as PET soda and glass bottle soda.
Cross -border aiming beverage market dividends
According to data released by the National Bureau of Statistics, the retail sales of Chinese beverage in 2019 reached 209.9 billion yuan, a cumulative increase of 10.4%. In 2020, the cumulative retail sales of Chinese beverage category reached 229.4 billion yuan, an increase of 14%compared with the same period last year. Among them, the cumulative output of carbonated drinks in 2020 reached 19.713 million tons, a cumulative increase of 4.7%.
Compared with a prosperous beverage market, the beer market is slightly depressed. According to data released by the National Bureau of Statistics, from 2018 to 2020, my country beer production was 38.1224 million liters, 37.653 million liters, and 34,111,100 thousand liters, a year-on-year decrease of 13.4%, 1.23%, and 7.04%. In addition, according to the announcement report that has been announced in 2020, Tsingtao Beer achieved total operating income of 27.76 billion yuan in 2020, a year-on-year decrease of 0.8%; Lanzhou Yellow River is expected to have a net loss of 29 million yuan to 32 million yuan in 2020.
Industry insiders said that the current beer market is a bit saturated, beer consumption lacks growth momentum, and production and sales show a downward trend. If you want to develop wine companies, you must find new business increments and open more paths. Compared with other fields, it is more feasible to expand to the beverage industry. From the perspective of sales channels, beverages and beer are similar.
Chinese food industry analyst Zhu Danpeng said that the heavy consumer groups of beer and beverages are young people. The beer industry has the layout of beverage business. It is in line with consumer consumer thinking and consumer logic, and has the role of one stone and two birds. In addition, the current decline in the beer market has risen, which is seeking to transform the mid -to -high -end and personalized strategic transformation. The layout of the beverage market has naturally become the end of the transformation of beer companies.
It's still difficult to support the future of beer
According to a research report released by the Institute of International Wine and Wiring Institute in June 2020, in the next 5 years, alcohol -free beer is expected to increase by nearly 50%. In addition, Euro Rui data shows that in 2019, China's total retail sales of alcohol -free beer were RMB 579 million.
He Yong, Secretary General and Chairman of the Beer Branch of the China Wine Industry Association, believes that the layout of the beverage market is not a cross -border. Beer and beverages are relatively internationally connected. Before, beer manufacturers such as Budweiser and Xili also launched no alcoholic drinks. For beer companies, making beverages have unique advantages. In the production model, the equipment, water sources, and even by -products of the brewry can be used in beverage production. Mature production conditions can greatly improve production efficiency and control product quality. In terms of channels, beer and beverage sales are also very similar.
In response to the development of no alcoholic beverages in China, industry insiders believe that products need to establish strong stickiness consumer groups, thereby promoting the shape and expansion of the brand, and conducting scene education for consumers, such as in some light social occasions and family dinner healthy Drink without alcoholic drinks. At the same time, pay attention to quality and retain consumers from quality and taste.
He Yong believes that the main battlefield of beer companies is still the beer itself. In the case of quantitative decline, the layout of high -end and diversified beer has become the choice of many wine companies. The beverage business is just a profit growth point for wine companies. The additional product of development is difficult to become the mainstream of beer companies.
Beijing Commercial Daily Reporter Zhao Shu commented on Zhai Fengrui