Dosage: double -share, milky white 8 groups, water blue half group
Use needle: flat needles No. 10, Tihua 9, collar cuffs and hem No. 12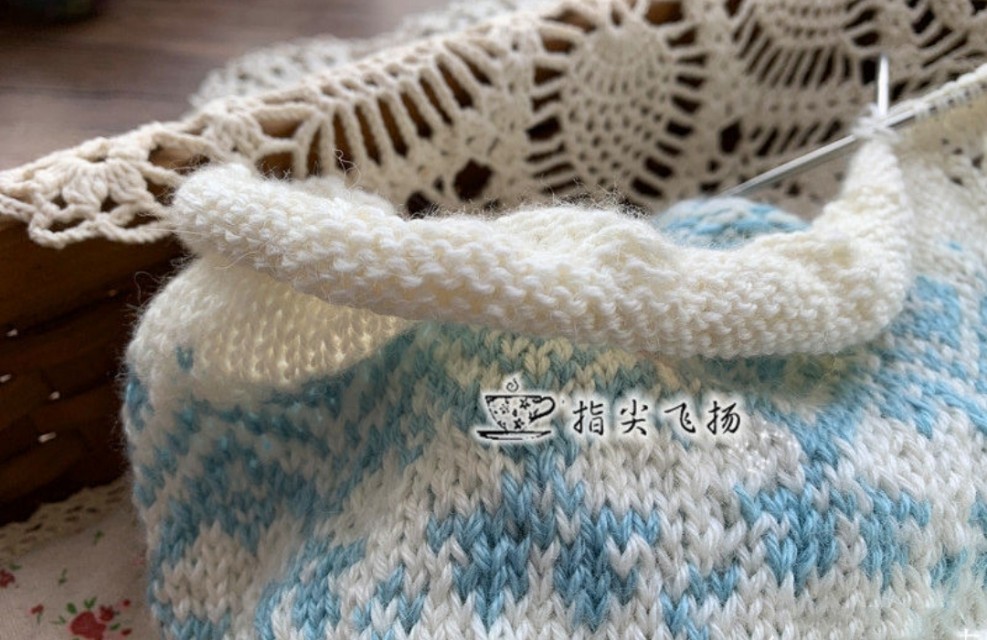 Size: Bust 45, Axious Axillary 40, Axillary Sleeve length 42, hem width of 51
The baby of 168 is worn, and I wear it a little long, and I can be weaved for a short point. I need to adjust it myself.
1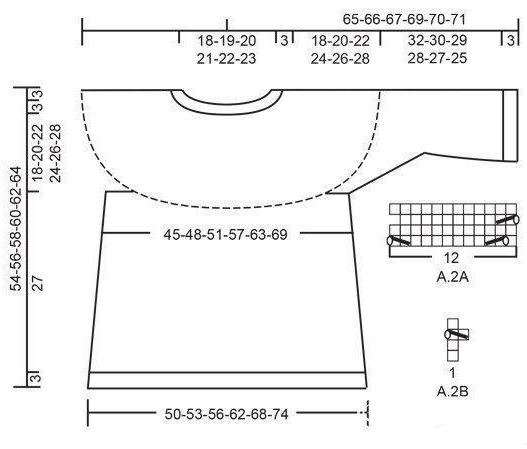 : There are 120 stitches on the line. On the 10th needle, the needle is knitted and the needle is added for the first time. Turly rewarded 8 stitches, repeated 3 times, and weaving 5 times after weaving. Add the second needle, evenly add 50 stitches, the total number of needles is 158 stitches, and the needle is under 5 laps. The third needles are evenly added with 40 stitches, 238 stitches, and weave 5 times. In the fourth needle, add 38 stitches, 276 stitches, a total of 5 laps, replace the 9th needle, weaving the AI ​​blooming part, the first and second stitches in the illustration, each additional 36 stitches, the total number of pins is 348 needles 348 stitches Essence
2
: Supper the sleeve, weave A1 for No. 10 knitting 3 laps, 104 rear slices, 104 plus the underarm and 10 needles, plus the sleeve 70 plus the front sheet 104 plus 10 needle and the sleeve 70.
Main body:
Circle 3 lap stitches, weaving diagram A2, adding needles on both sides, adding 4 stitches on 15 lines, adding 6 times, after 15 rings of the needle to 310 stitches, switch to 12 knitting 3 below 2 up and 10 laps, after the 12th shot The flat collection is over.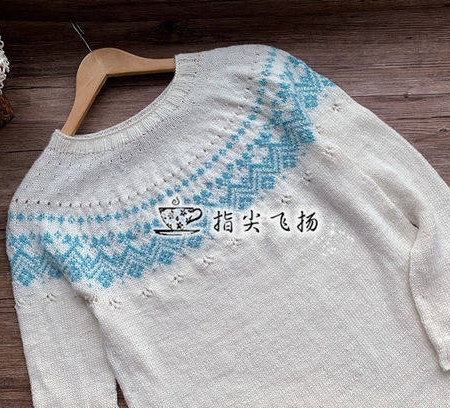 sleeve:
Pick 10 stitches and 70 stitches under the armpit, 80 stitches of the total needle, after weaving three times, weaving diagram A2, the underxual side of the underarms start, three -circle needle, the fourth circle of the armpit of the armpit and the left and right to close 2 stitches, together with a total of 2 stitches. 11 times 4-2-11,
It means that 2 stitches are collected 11 times for every 4 lines, and then weave 6 rows and add needles, weave 9 lap stitches, plus 10 laps
2 stitches, 5 times a total of 5 times, 10-2-5, 10 -lap stitch, all add to 85 stitches, change
No. 12 knitting 3 times, 2 up to 10 laps
Flat.
Collar
: 120 stitches on the 12th, weaving 3 times, 2 ups and 10 circles.
Author: fingertips flying, Figure A in the comment area.