Project address: Chengdu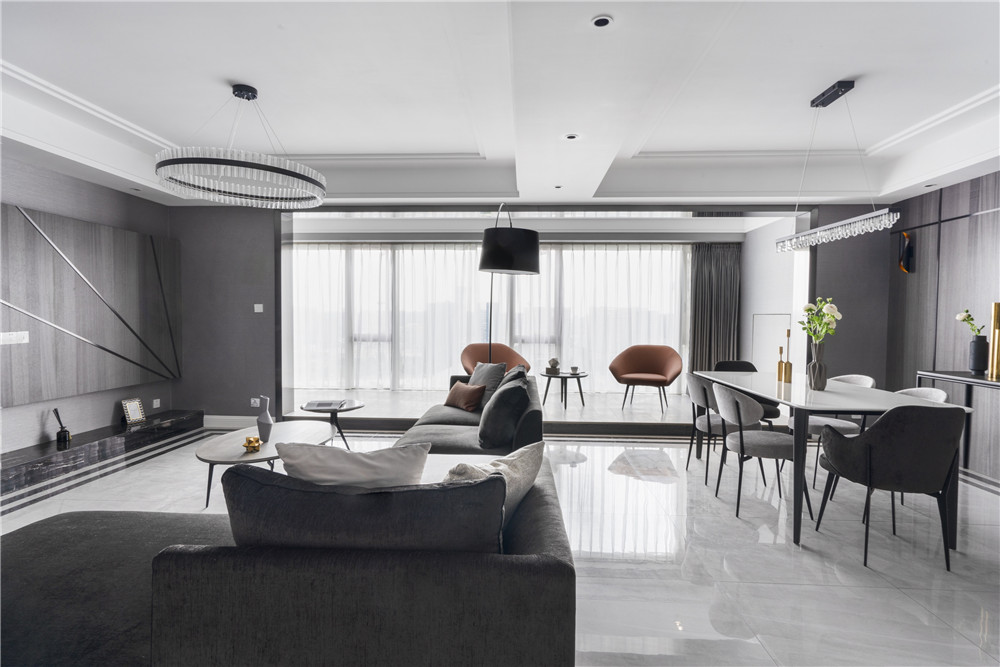 Real estate name: Sun Hung Kai Yuecheng
Unit area: 202 square meters, four rooms, two rooms and two halls and dual guards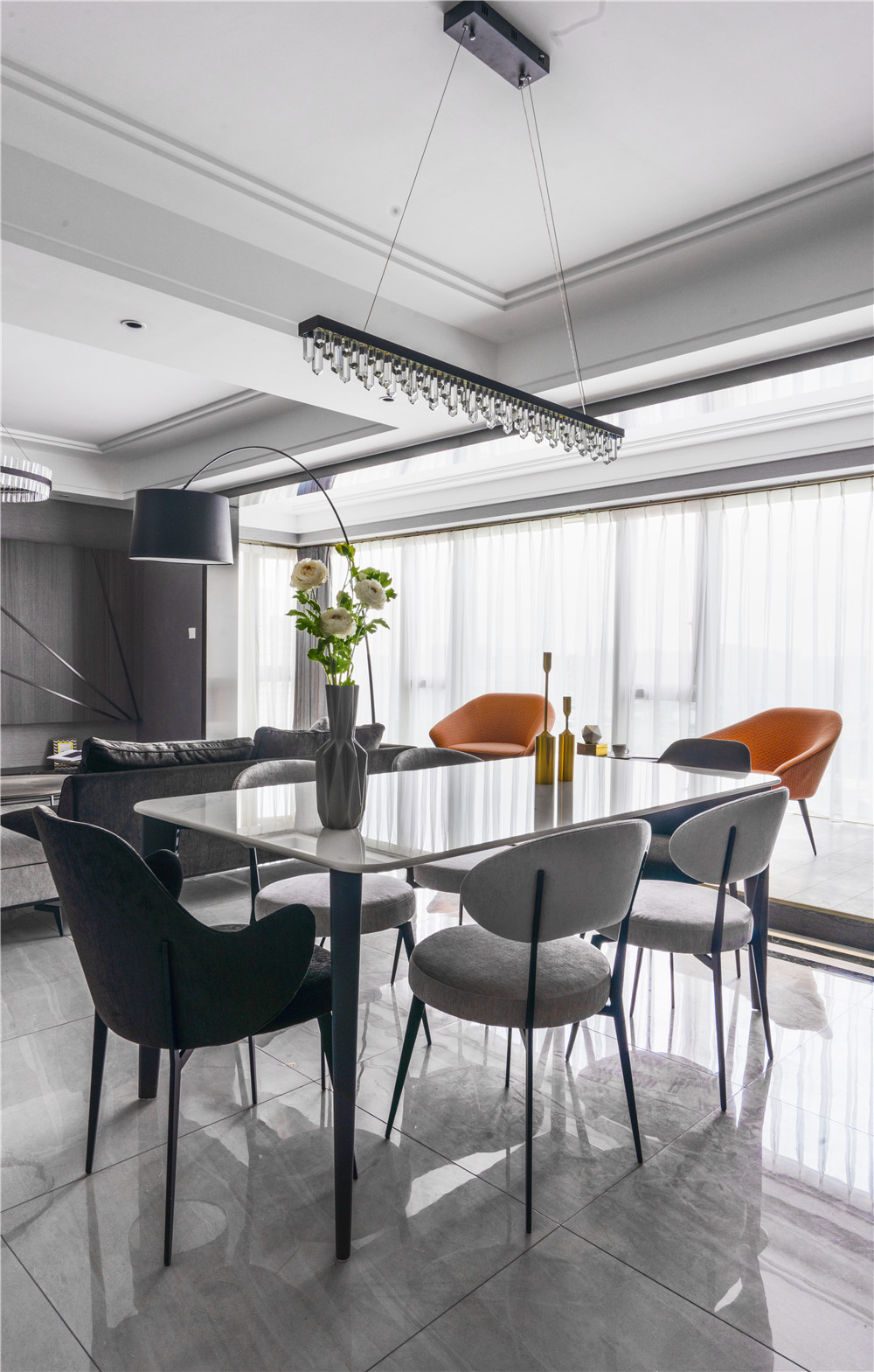 Style: modern style
Designer: Zhonghua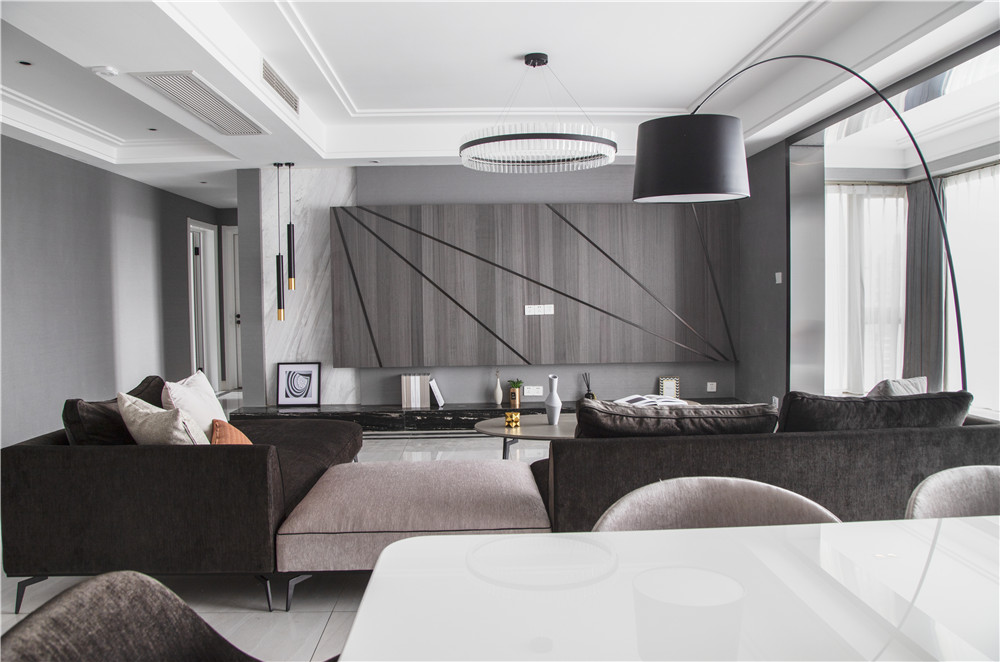 What does a home look like? It is not produced out of thin air. It is reflected by a person's life, personality, aesthetic orientation and ideal pursuit. Home improvement is the manifestation of human temperament.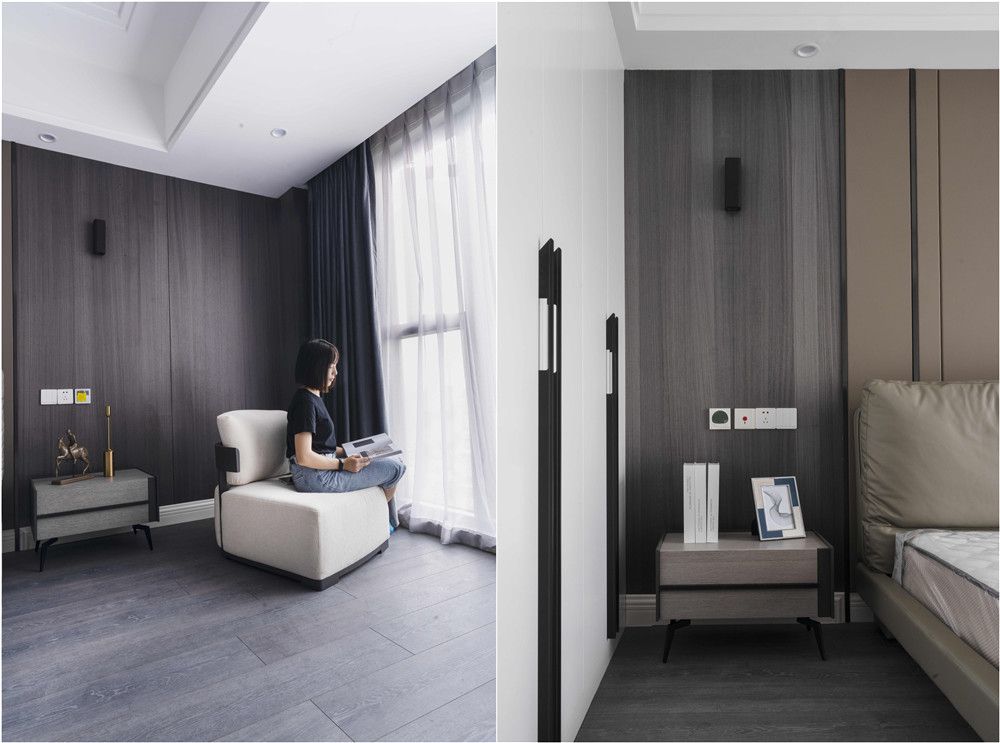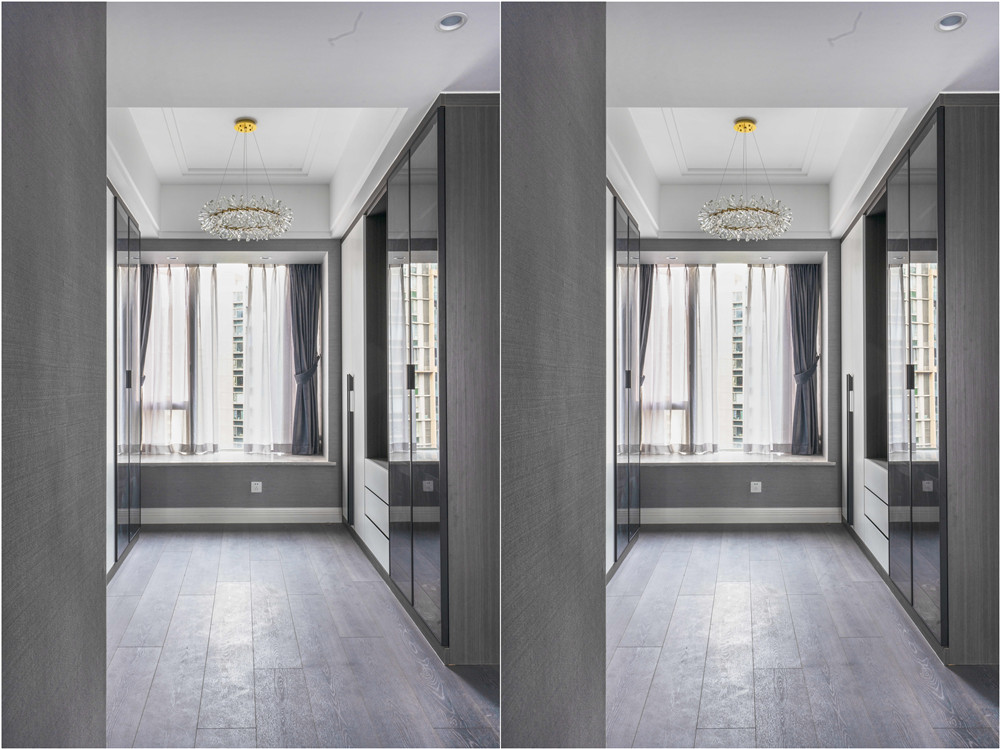 Step into a home, as if entering a small universe. This black and white gray is the main space, reflects a pure and clear state. In the bright atmosphere, there are exquisite details, and the texture is delicate and exquisite.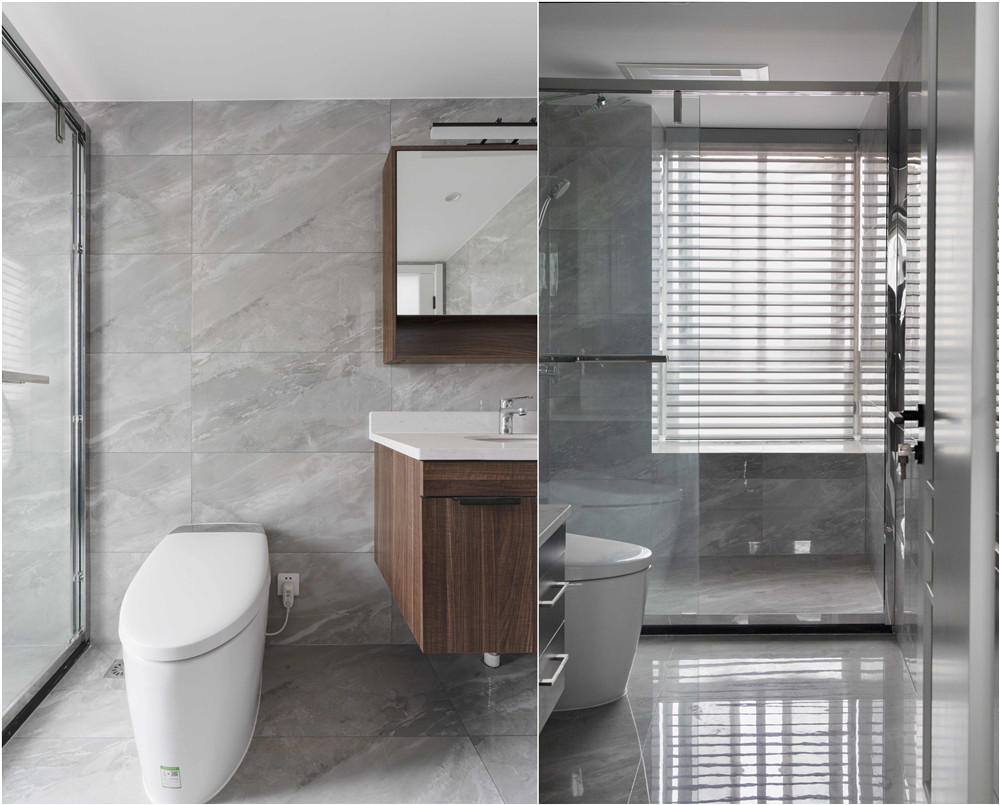 living room
Entering the living room was moved by the bright and quiet charm of the entire space. The living room is an important place for family interaction. There is a sense of tranquility brought by the main gray tone here, so that after returning home, you can immediately get a little relief from the busy and complicated affairs of the outside world.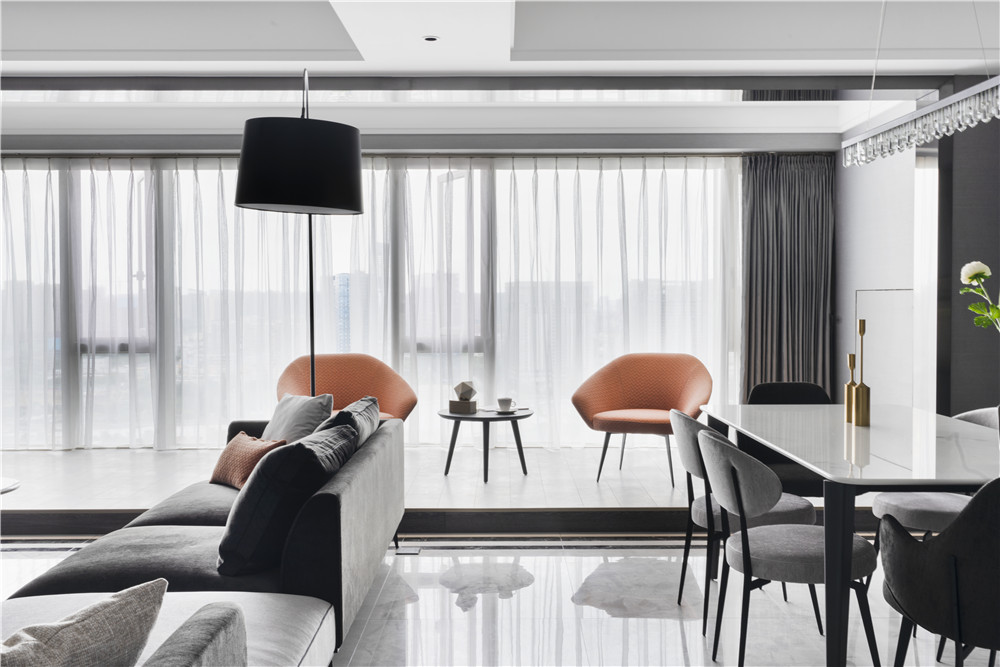 The interactive space of the living room is arranged in three parts: the sofa and the TV wall are sorted by the audio and video entertainment area, the dining table and the case into a dining area. The balcony area rely on the huge landscape of the floor -to -ceiling glass to form a leisure area. The three major areas are integrated with each other and are relatively independent. Just as the relationship between family members, personalities and commonality must be taken care of.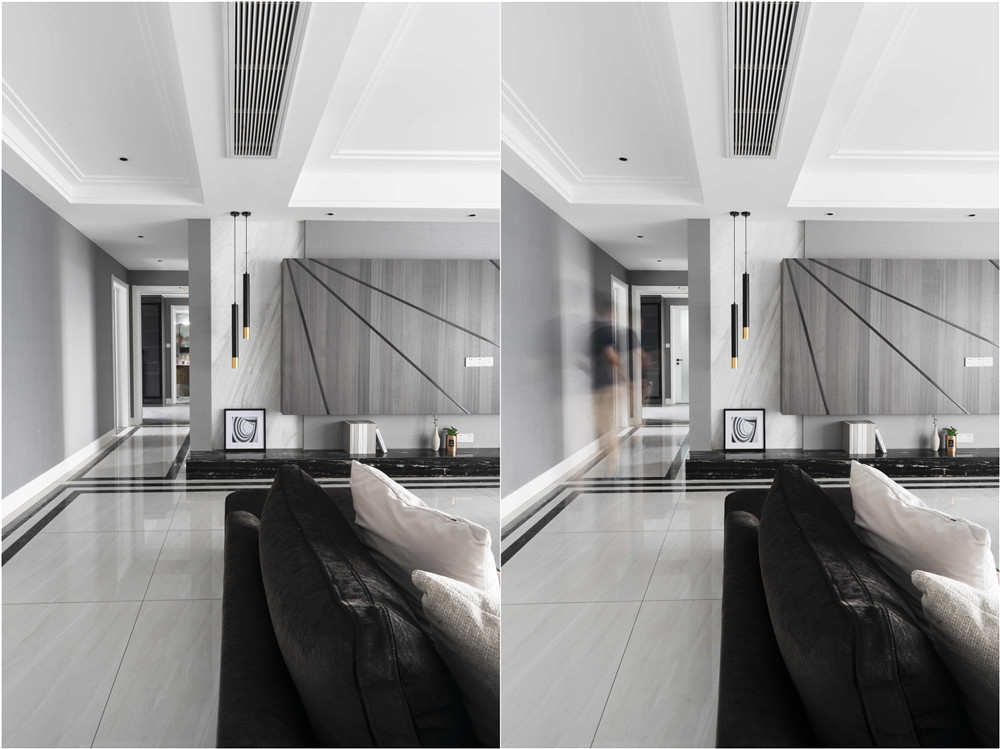 The TV wall is decorated with a wooden decorative board with lines, which enriches the aesthetic expression of the wall. If you use telescopic projection curtain to watch the movie, this wall will not appear empty.
In the balcony area, a floor was paved with a wooden floor to set off the comfort of leisure. If you need it in the future, you can also do the tea room area.
Dining room
The wall of the dining area is used in black peach and woody decorative board. Under natural light, the natural texture is becoming more rustic and calm. The simple lines of the lines have become a delicate small scene at the table. When dining, it can still have a lot of fun.
bedroom
Continuing the calm and advanced black and white gray main tone, made the wardrobe of the entire wall, the white cabinet door with a thin line handle, simple and smooth, seemed to be more slender.
The background wall of the bedside, decorated with black walnut panels to set off the quiet atmosphere of the bedroom.
Open cloakroom, with tea -colored glass cabinet doors, with crystal crystal lamps, giving the main space of black and white and gray in the light luxury.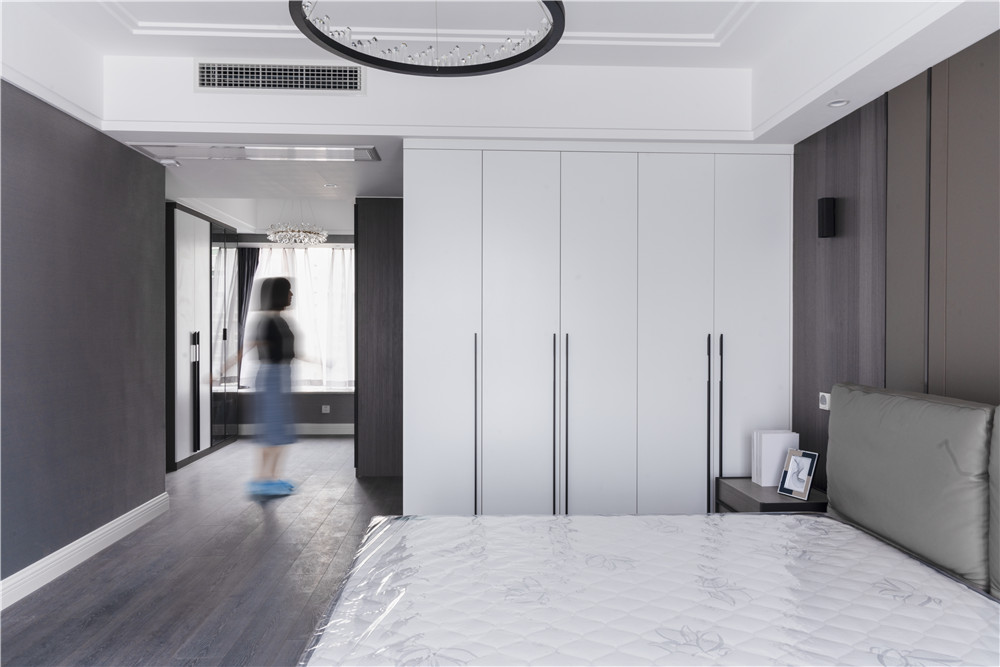 bathroom
Black walnut -colored bathroom cabinets and bathroom mirrors add a lot of natural texture to the bathroom space.