Amazon product patent precision inquiry; European and American patents apply for rights protection!
Eliminate patented infringement risk, escort your product!
Seasonal explosion models, first is high demand, followed by exquisite, durable! For example, in the United States, the people are rare, especially in the north, winter weather will often be extremely cold, so a durable and delicate hand warmers are girls, indispensable equipment.
Today, when I browsed Amazon, I saw a portable hand warmer. It is Meiya Station.
Amazon's
Choice
, Selling price of US $ 23.99, staying 1021 stars.
Image source Amazona
This product is very high, the appearance of the square, very delicate, the top lanyard is convenient to carry, and the function of the flashlight is convenient for night lighting; especially its color, but also add flowers, very suitable for girls. So the current heat in Meiya is very high.
The core design of the product is: 1, the whole shape of the square; 2, the top of the hollow hung rope design; 3, the flashlight design of the side top angle.
The product design is very good, but it is not possible to raise it. After our directional search, this product is found to have a US appearance, and the figure below is a schematic of its patent.
Data Source U.S. Patent Office
Understand from the information from the query, this is the application of domestic patent priority, applying for 2021.04.08, and the US appearance patent authorized by the 2021.05.04, the patent is valid until 20 36.05.04, within this period, sales The same design is infringement.
(Popularize a dry goods, between the Paris Convention Agreement, the appearance patent has a priority protection! So
With new design, you can apply for domestic patents (cheap price), then go to Amazon sales, as long as the product is selling well, within six months, through the priority of domestic appearance patents, submit to the United States, so that the US review day Will be regarded as the same day on the date of application
It will not appear because the product has been sold, lost novelty, and avoids the risk of being patented, and there is also a time to verify that the product is better. )
At the same time, we also see that there are a number of hot hand warmers, there is a US patent, so the seller of Meiya Station, which needs to be alert to these patents. . .
We can provide:
Cross-border e-commerce patent anti-infringement retrieval;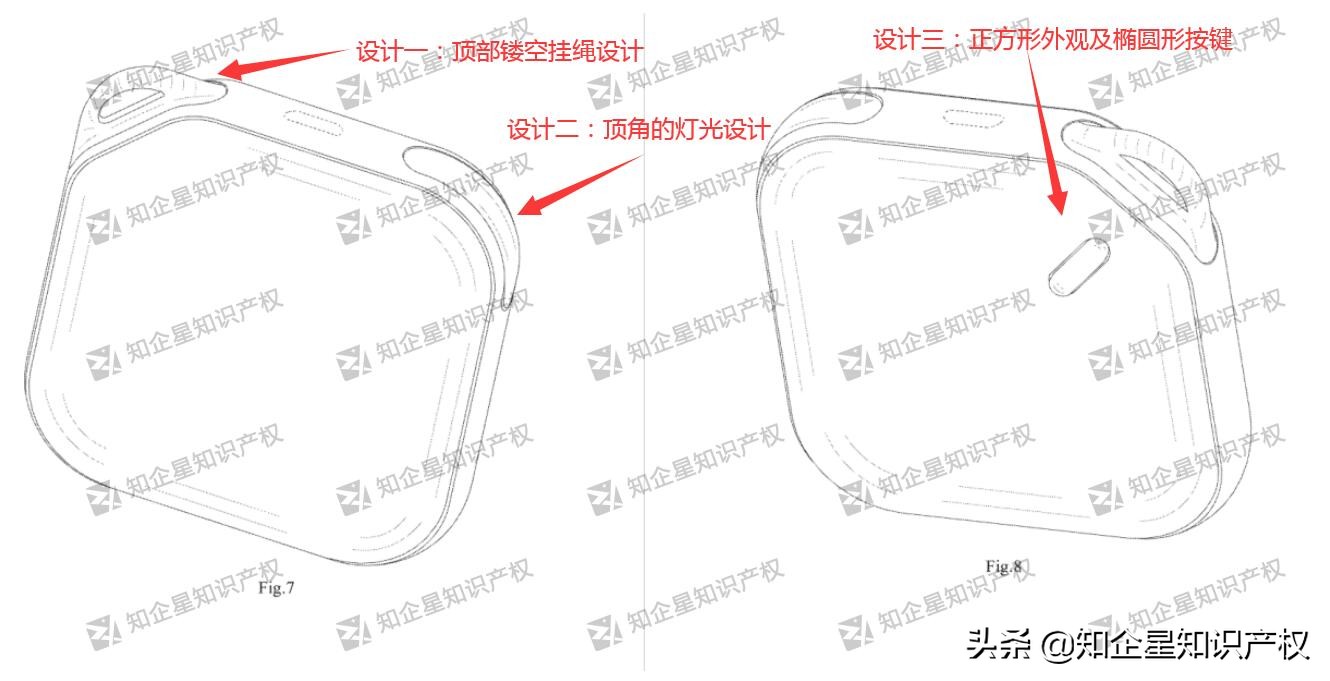 European and American patent applications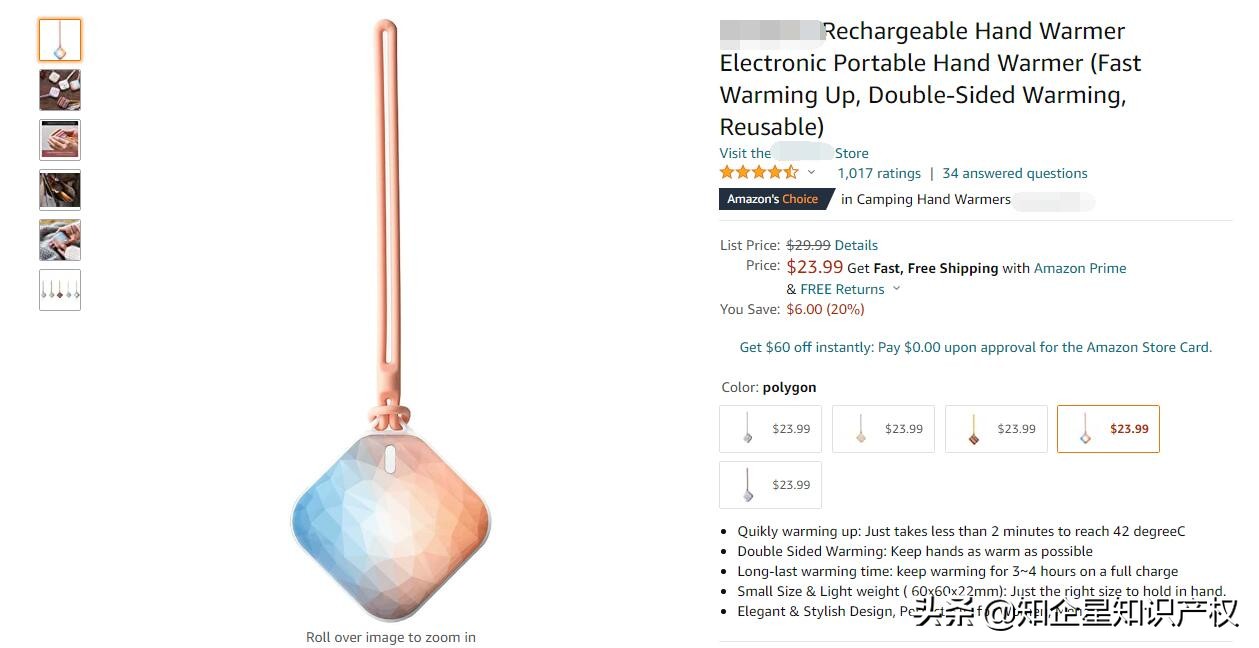 European and American patents are invalid; US copyright application, Amazon infringement complaint; US court infringement lawsuit!
For more demand, please contact your intellectual property rights.
Seasonal explosion models: portable hand warmers, US patent infringement warning_Shenzhen Zhixing Common Intellectual Property Agency Co., Ltd.
Image source Amazona