Xihai Tea Solar Ferry Twenty -Four Pictures of Xin Chou · Xiaoxue · Mobile Wallpaper New
Xiaoxue, the twenty -four solar terms of the twenty -four solar terms, 10:33:34 on November 22, 2021, the sun yellow meridians reached 240 °, under the beginning of the snow, cold winter hidden. Essence Xixin Ugly Snow Wallpaper, the first twenty -four map of Xihai Tea, welcomes the tea friends to download and use ~~~#小 西##西 西##mobile wallpaper#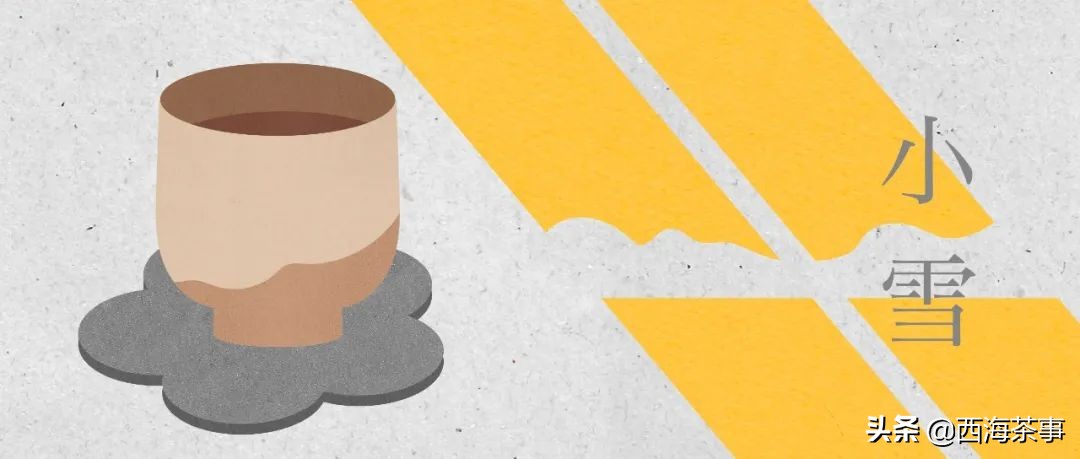 【West Sea Little Snow Map】
Xin Chounian · October 18th, want to snow, water droplets, falling sparse forests, fences, trying new furnaces, mottled light frost. Flowers and snow followed the light, and the reeds of the pond gradually darkened. The clear sand does not make mud, and the red sun is in the face of Huihui.
Reference: Song · Dingyao Bowl -style cup
【Snow Snow · Low Water】
Xiaoxue, cold and cold, cold and not even the snow. Under the beginning of the snow, the cold winter hidden, the poetic hose and tea passed, the pickled wax cellar laughed.
Ding Kiln was founded in the Tang Dynasty, flourished in the Northern Song Dynasty, and finally the Yuan Dynasty. Ding Kiln is a treasure in traditional Chinese porcelain craftsmanship. It is mainly based on firing white porcelain. With superb craftsmanship, exquisite patterns, and unique firing technology, it has a profound impact on the porcelain industry in my country.
The bowl is the abbreviation of the Sanskrit "bowl Doro". It is a Buddhist utensil and represents a pure personality. The daily utensils of the liquid are rich in materials and diverse. When the bowl is combined with the cup, there is a "bowl -style cup". The bowl of the bowl is slightly converged, the belly is deep, and the soles of the feet are stable.
The cold nightkee came to tea as wine, and the bamboo stove soup was boiling. Xiaoxue has arrived, everything is silent, the fire is called tea, and the Tao is theory. Clear cold outside the window and warm inside the house.
For more tea, you can follow the West Sea Tea Public Number: xihaitea