"Looking for thousands of Baidu, Mu Ran looked back, but the food was in your own hands. The second child who loves food, explore shops, and loves breakfast 90s mother. Hello everyone is Zhuzhu."
I introduced many snacks and foods in Shanwei before. Today I will introduce to you the snacks that people like Shanwei -lard sugar since the 1980s.
Lardan sugar is a specialty snack in Shanwei, a snack popular in eastern Guangdong. It is a candy made of lard, flour, and sugar. Its taste is sweet but not tired, oil is not greasy, lubricates and delicious, soft and fragrant.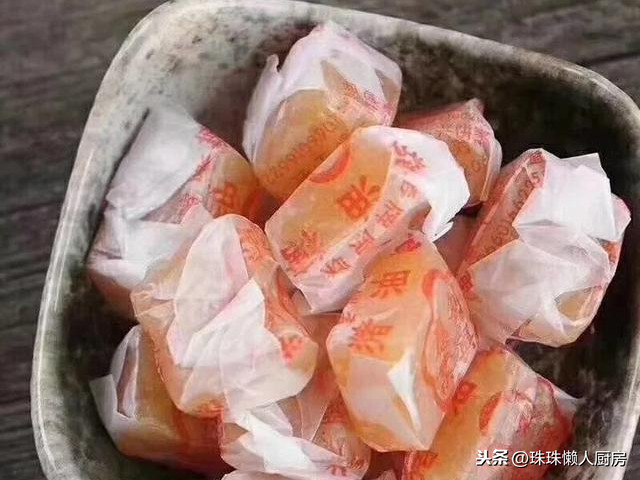 Under its simple packaging, it is a sweet candy, and it is chewing and fragrant, which makes people love it. Now someone will buy a bag from time to time to reflect on childhood.
Now, people who have not eaten lard sugar will be daunting to its name. Because lard is often greasy in daily life, let alone sugar made of lard. In a relatively difficult age, the old people used lard, flour, and sugar mixes. At that time, lard was very precious grain, so it was very popular with people. The sugar made of lard was also very popular.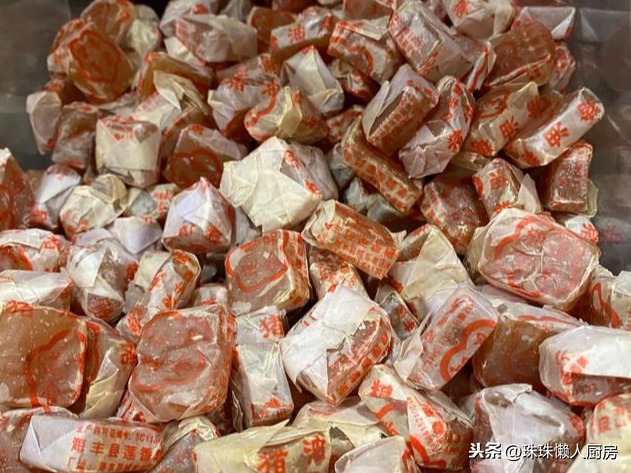 But now people's living standards have been greatly improved, and things they can eat are becoming more and more diverse, so some people will resist lard sugar. Although its name is a bit greasy, it tastes like Shanwei's childhood memories.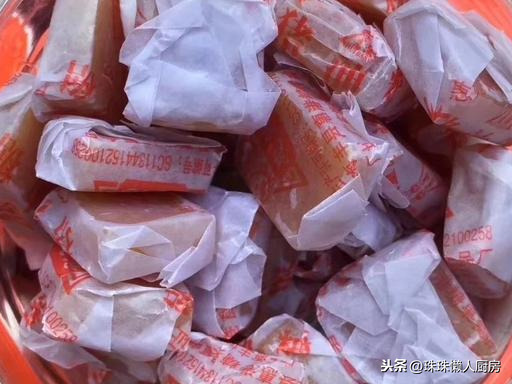 A old grandfather said to me with lard sugar that there was a lard sugar in his era that was a great happiness. He missed the golden, soft and fragrant lard, and the unique and delicious lard fragrance, put it in his mouth, chewed slowly, and it was extremely delicious.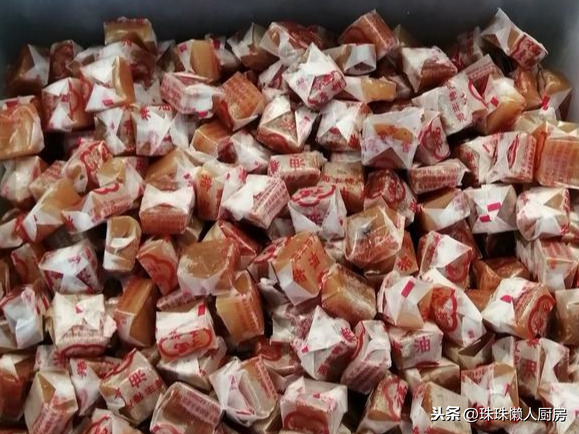 It is said that the lard sugar in Shanwei originated in the late 1950s. When the Oriental Red Style Food Factory was named Haifeng County's non -staple food processing factory, workers faced the remaining cylinder of white flowers in the Mid -Autumn Festival to produce moon cakes. Oil, germinate the idea of ​​taking the local ingredients and producing a new variety of candy with lard. Therefore, according to the production formula provided by the old workers, it organized the successful products with lard, flour, and sugar as the raw materials. In the era of lack of material, the emergence of lard sugar was very popular in eastern Guangdong. People are fascinated by a small candy and dumped for its sweet and mellow food. At the festive scene at that time, lard sugar appeared on the table. Moreover, people will give it to relatives and friends as a specialty.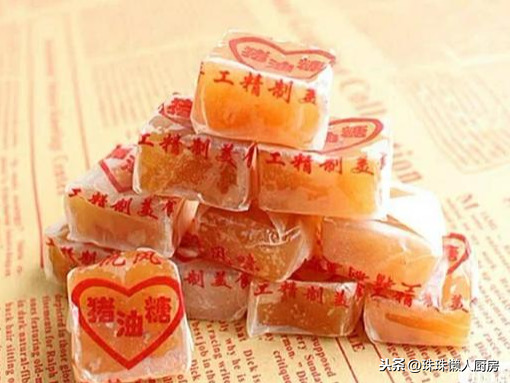 The red lard sugar, with the improvement of life, its dazzling light slowly dimmed; the sales of lard sugar decreased, and many manufacturers chose to close; caused the sales of lard sugar for a while.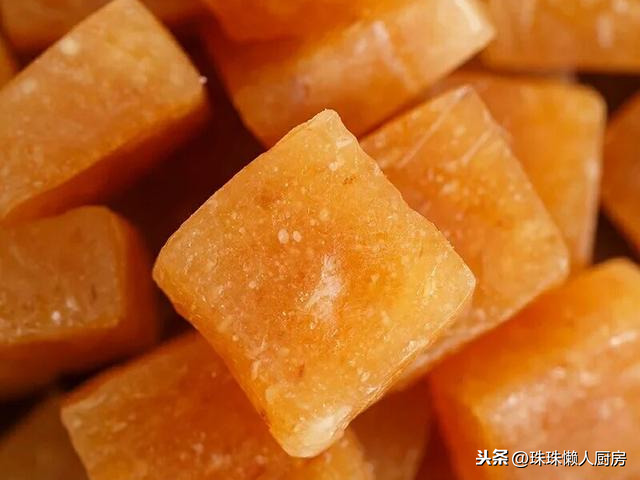 However, the classic forever, after a period of precipitation, lard sugar, as an indispensable snack in Shanwei, has been improved by the manufacturer, and lard sugar once again evokes people's nostalgia for that special fragrance. In 1989, the renamed Oriental Red non -staple food resumed the production of lard sugar, and lard sugar appeared on the streets of Shanwei.
So far, lard sugar is still among the best in Shanwei's snack rankings. It is sweet but not tires, and the taste and taste of oily but not greasy. Now it is also derived from the way to eat "biscuits with lard sugar". Such folk ways have also become classic. Use two pieces of biscuits to clamp the lard in the middle, put it in the mouth, bite, hard, soft, lips and teeth.
When I was a kid, I had a three -haired lard sugar in the small shop. I still can't forget the feeling of lip and teeth. Every step of growth will have every specific memory.