I. Foreword: Small Linglong S mini office computer is born for office
Speaking of office computers, will you choose a desktop machine? One machine? Or a notebook?
With the improvement of people's requirements for life and work quality, the traditional and bulky desktop hosts have long been "not in the eyes". Although the volume and appearance of the all -in -one are exquisite, the performance and expansion space are limited, and the notebook is more suitable for mobile office.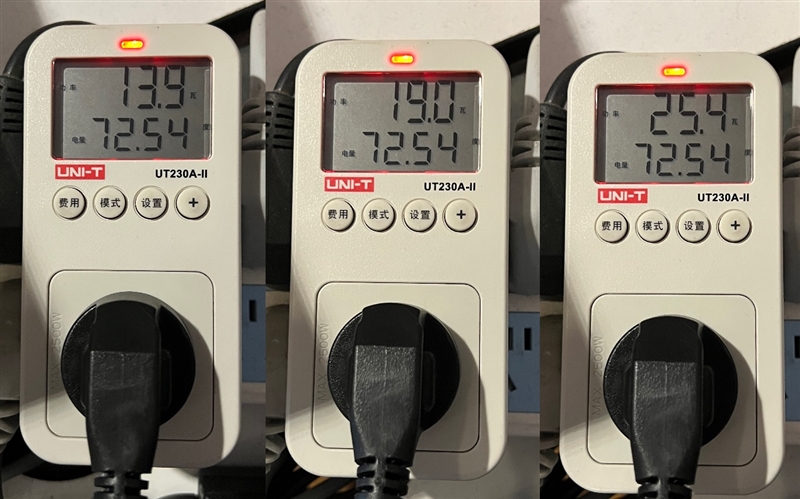 In the past two years, mini hosts have become more and more favored by the office. Especially with the rapid improvement of PC hardware in recent years, even a "small box" can bring a smooth and comprehensive office experience, taking into account energy conservation and environmental protection. It is extra points.
We quickly received a new Linglong S mini -desktop host from Taipower, with a volume of only 2.5 liters. The performance and expansion can easily meet the needs of modern office and can also be used for HTPC.
As a well -known digital brand in China, Taipower proposes the brand concept of "let more people enjoy digital life", and uses its own technical strength and channel advantages to create a number of novel and stable and reliable digital products. Good reputation.
This 2.5L capacity of Taipower Linglong S mini -desktop computer has only 190 × 186.4 × 60mm, which is very small and exquisite.
Its core configuration uses Intel 11th -generation Ceyang N5095 processor+8GB DDR4 memory+256GB M.2 solid state, which is ease of office.

At the same time, there is a certain extensibility inside, and users can add an additional 8GB memory or 2.5 -inch hard disk.
While maintaining a small figure, this mini-desktop computer also provides rich interfaces, equipped with 4 USB-A 3.2 Gen1 and 2 USB-A 3.0 interfaces, as well as 3.5mm audio output input and HDMI video interface.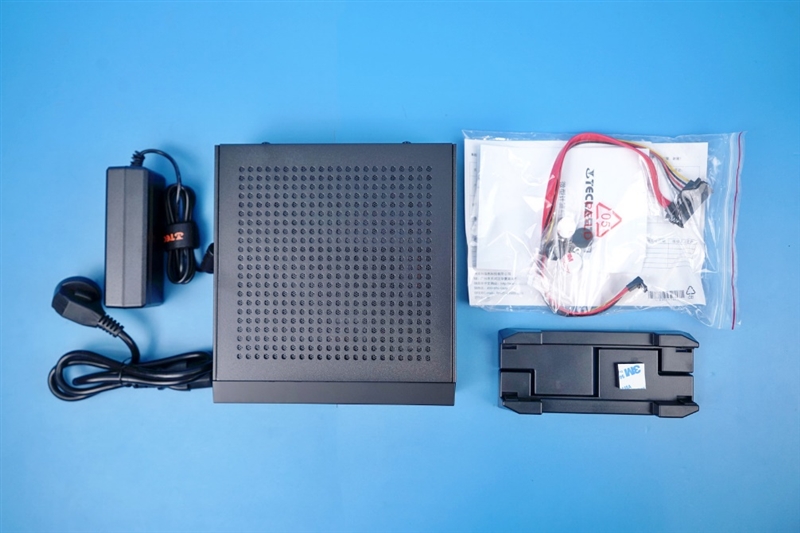 The picture below is the parameter information of Taipower Linglong S mini -desktop computer host (referred to as Linglong S computer). Next, let's take a look at the performance of this mini host:
Second, appearance: only 19 cm long mini desktop computer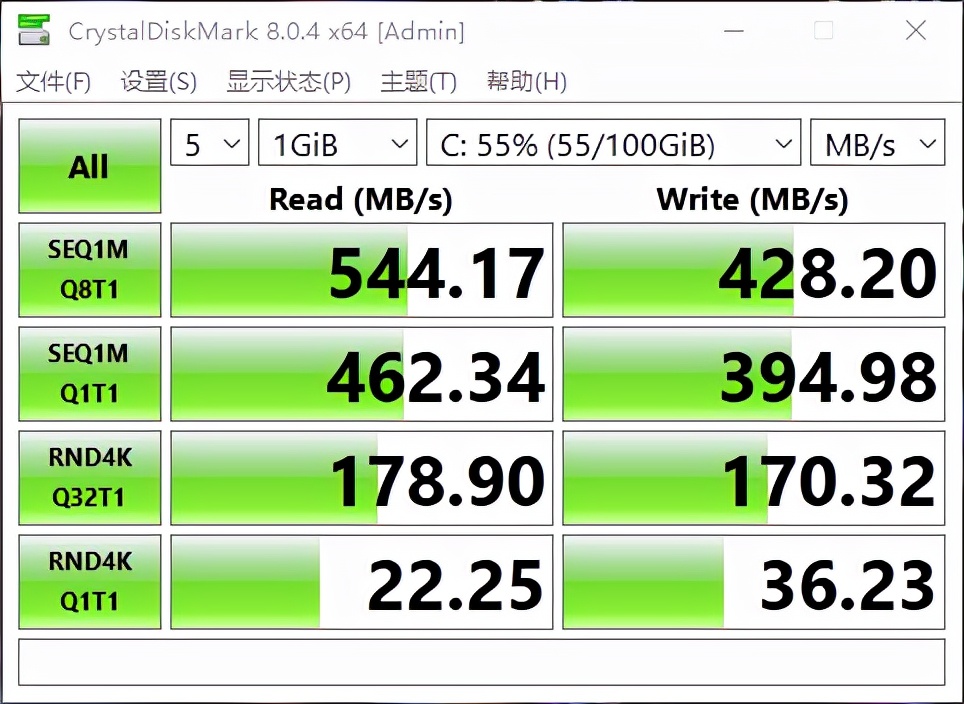 The overall packaging of Linglong S computers is quite small, only one circle larger than the 108 key standard keyboard.
There is a slogan that is printed on the packaging box with "the four treasures of the ancient literary room today". From this, you can also feel that this mini -desktop computer focuses on the office scene.
The power supply, computer body, hard disk line and instructions, and computer brackets with Linglong S computer packaging.
Linglong S computer has a very small body. The size is only 190.2 × 186.4 × 60mm, and the volume is 2.5L. The low -key and stable color matching is also in line with office needs.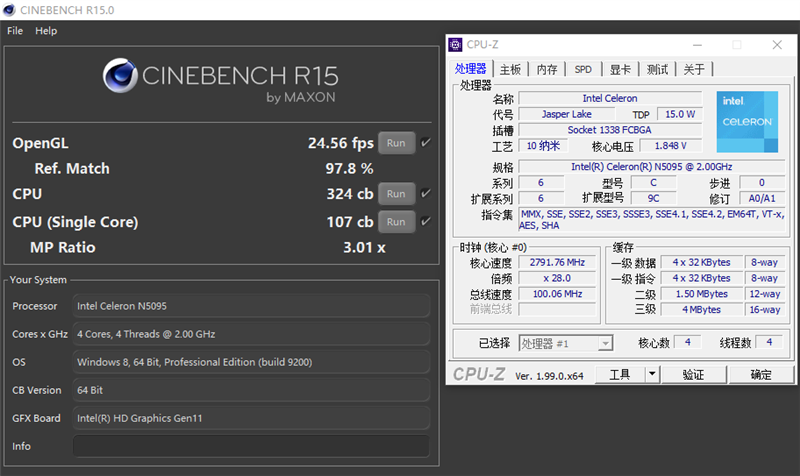 On the top of the front, a metal board with a grid opening is used. Although the figure is small, the heat dissipation must be taken into account.
Linglong S computer uses a unique low -noise heat dissipation design, which can effectively discharge the waste heat generated during work effectively to maximize the stable operation of the machine.
In order to make everyone more intuitively feel how mini this computer is, we brought 6.1 -inch iPhone 13 Pro mobile phones for comparison.
It can be seen that the thickness of the fuselage is not as width of a mobile phone, and the length of about two and a half mobile phones, half of the 15 -inch notebook computer, flattened on the table, will not occupy too much space. The environment is more compact and tidy.
Linglong S computers do not have strict requirements on the position and direction of the placement. They can be placed freely according to the user's needs.
It should be noted that if there is a horizontal demand, it is recommended to put the side with a mesh on the side to avoid the problem of accumulating heat during runtime.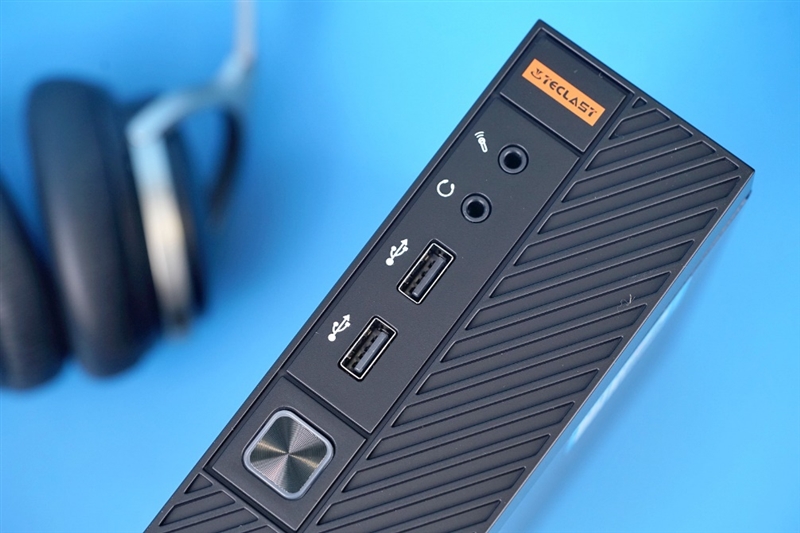 Using a computer bracket with a packaging box can set up Linglong S computers, which can further reduce desktop space occupation.
At this time, even if it is counted as a height of 17.5mm height, plus the height of 184.6mm, it is only 202.1mm height, and it still does not occupy much space.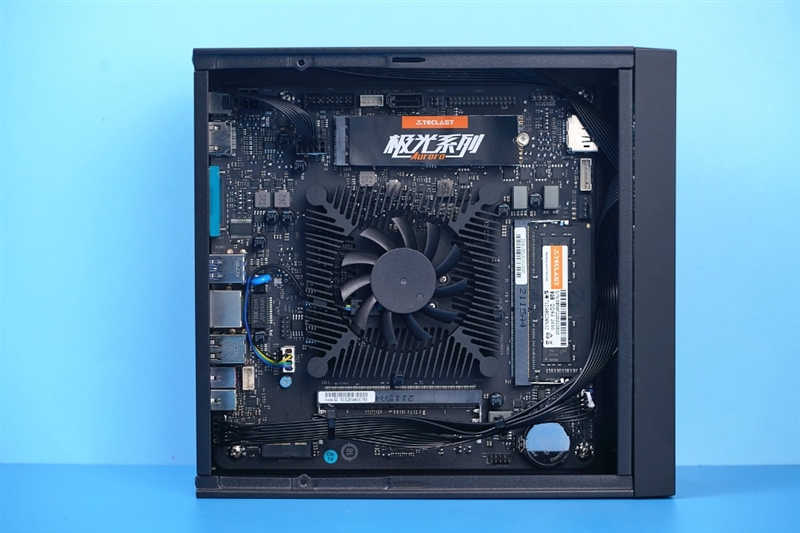 The interface of Linglong S computers is completely enough for office requirements. There are two USB-A 2.0 and 1 3.5mm audio output input jack in front of the computer.
The rear interface from left to right is: power interface, HDMI interface, COM port, 2 USB-A 3.2 Gen1 interface, RJ45 network port, 2 USB-A 2.0 interface, 3.5mm audio input interface, 3.5mm audio output interface.
Why is there a COM port? Because it is used as an office, it may be necessary to connect to the old -fashioned peripherals, industrial instruments, etc., and it is still very thoughtful.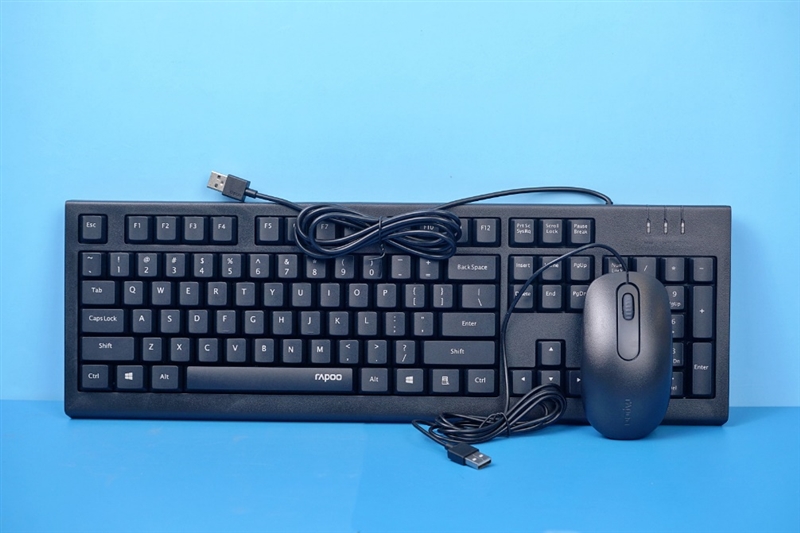 The disassembly of Linglong S computers is also very face -to -face. You only need to unscrew two screws and a protective board behind the fuselage to see the internal interface.
It can be seen that the layout of the motherboard and each hardware is very neat, reasonable, and quite compact. The middle is a simple cooling fan, the upper is a solid -state hard disk, and the right side is the memory bar.
Linglong S computer hard disk uses Taipower's own Aurora series 256GB M.2 solid state. It should be noted that according to different batches, it may also be equipped with a 128GB × 2 dual -solid -state hard drive.
If the 256GB hard disk comes with it cannot meet the needs, Linglong S supports two storage level upgrades: M.2 SSD × 1 and 2.5 -inch HDD × 1, up to the highest 2TB hard disk capacity.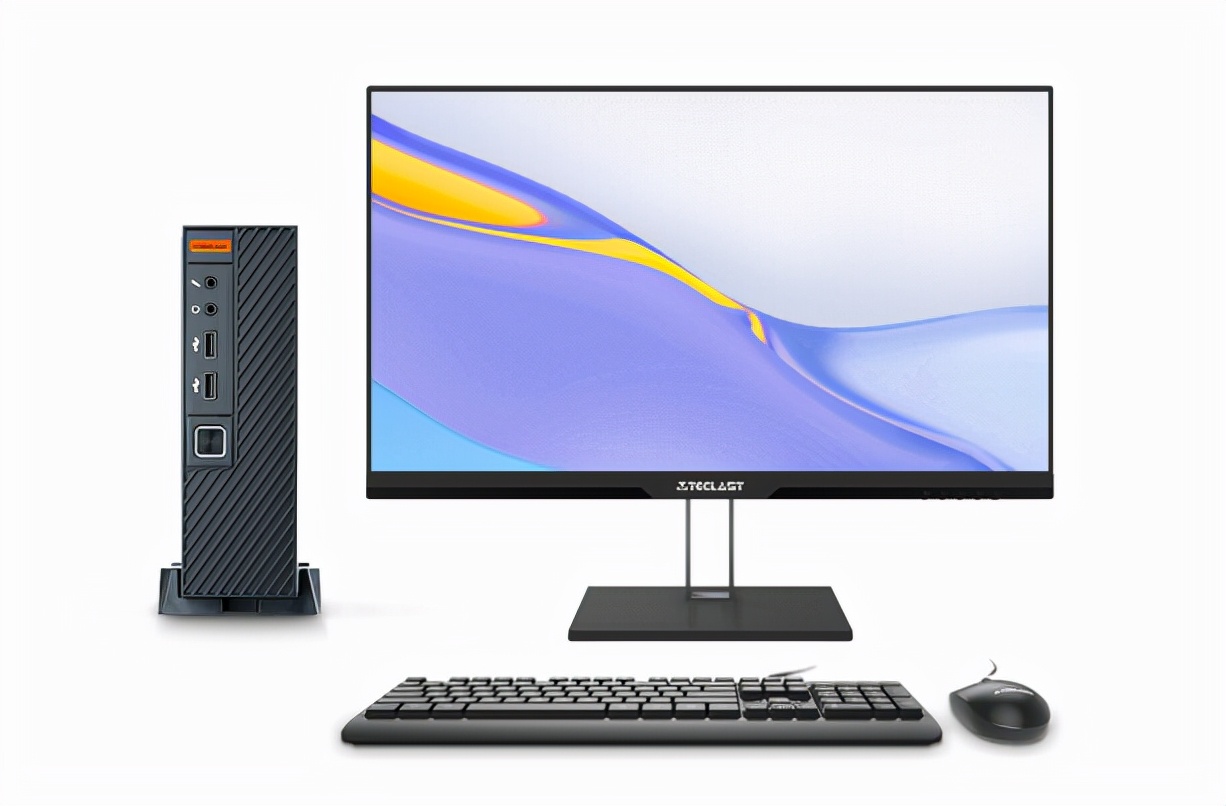 Linglong S computer is equipped with a 8G memory of DDR4 2666MHz, which is enough for this mini computer that only needs to be used in office.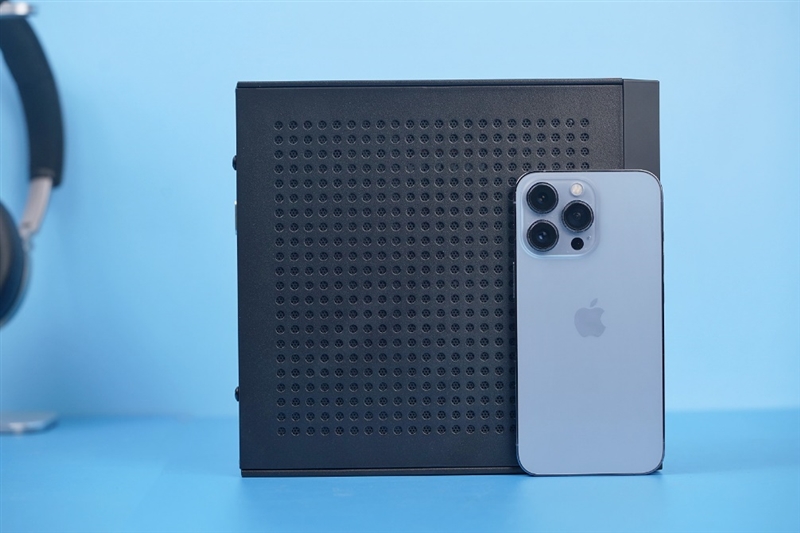 Linglong S computer also reserved a memory slot on the motherboard.
If the user feels that the 8GB memory is not enough, you can install 8GB of memory by yourself, and it can be assembled as a 16GB dual -channel memory.
The 48W power adapter attached to Linglong S computers can fully meet the power output of this mini computer. This will be measured in the future.
The wired keyboard and mouse sets attached to Linglong S computer do not need to be purchased separately.
3. Performance test: Ceyang N5095 is comparable to Ryzen 200GE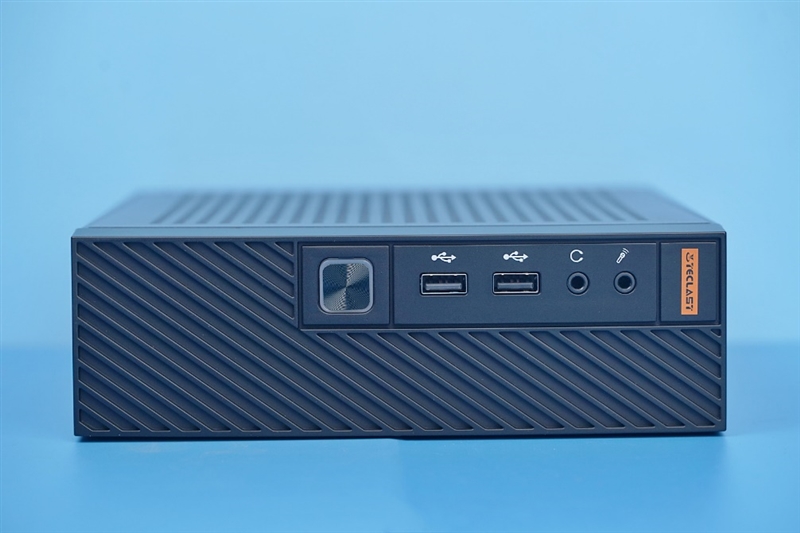 The processor used by Linglong S computers is Intel Saiyang N5095. The market goal positioning is very clear, which is designed for small desktop and laptop computers that are economically affordable.
It uses the first generation of Intel 10nm process, which belongs to the Jasper Lake product series. Based on the Tremont CPU architecture, the specifications are 4 cores and 4 threads, the basic frequency is 2.0GHz, the highest frequency can be 2.9GHz, 4MB of three -level cache, TPD heat The design power consumption is only 15W. Theoretically, it has a 50%performance improvement compared to the previous Cyan J4125.
In terms of graphics, the Intel UHD Graphics core display, 16 execution units, a basic frequency of 450MHz, a maximum frequency of 750MHz, supporting 4K 60FPS display output, and also supporting DirectX 12, OpenGL 4.5 and OpenCl 1.2.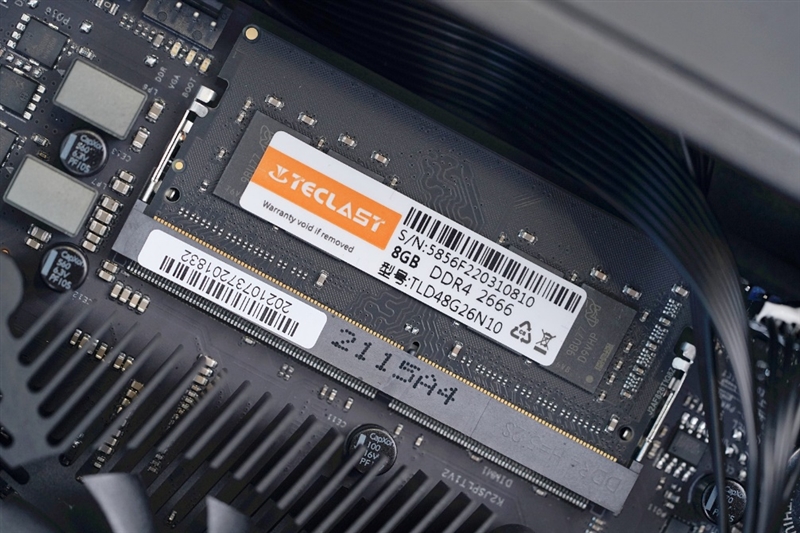 —— processor test
1. CPU-Z
In the CPU-Z test, the Singyan N5095 single-core running score of Linglong S computers scored 267.2 points, and it has almost caught up with 35W AMD's entry-level speed dragon 200GE APU.
The multi -core running is 1003.2 points, exceeding the Ryzen 200GE, and the Pentium G4560, which is basically the same as the desktop -level TDP power consumption of 54W.
2. Cinebenck
In the Cinebench R15 running score test, the Single Numan N5095 single -core running is divided into 107, the multi -core running is divided into 324, which is equivalent to the desktop entry -level speed dragon 200GE.
—— 4K video playback
The Cyan N5095 has built -in Intel UHD Graphics nuclear display, which is not a problem for 4K online video playback.
When playing 4K 60FPS online video, the processor occupation rate floats about 50%-70%, and the nuclear showing rate floats about 50%. It can be seen that it can still be fully cope with daily film and television.
——The hard disk test
Linglong S computer is equipped with a M.2 SSD hard disk. In the CrystaldiskMark test, the order of reading and writing of this hard disk is 544MB/s, 428MB/s, and 4K random read and write are 22MB/s, 36MB/s, respectively.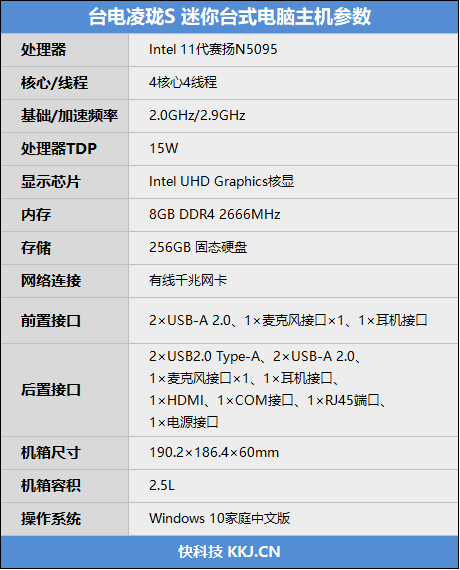 From this level, this M.2 SSD hard disk takes the SATA channel protocol, which is also close to the theoretical limit of the SATA channel. It is more than enough for office needs. The efficiency of opening and turning on office software is far better than mechanical hard disks.
Fourth, baking machine and power consumption: the whole machine is full of only 25W
—— grill
Standby/Play 4K video/grill power consumption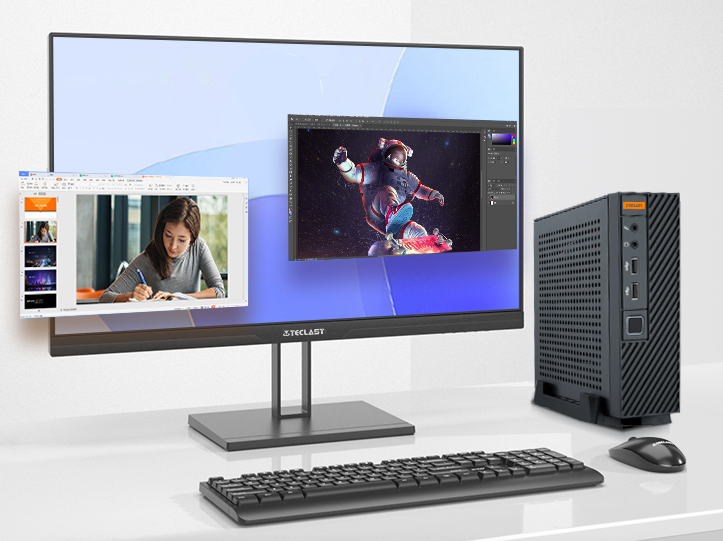 We used AIDA64 for a half -hour FPU baking machine test. Intel Cessan N5095 was stable at 10W throughout the process, the full core frequency of the four threads stabilized at 2.2GHz, and the temperature of the processor was 72 degrees.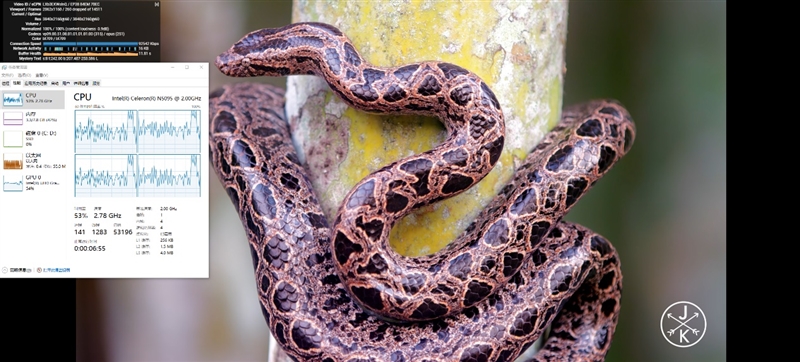 —— Power consumption test
We tested the power consumption of Linglong S computer in standby, playing 4K videos and baking machines.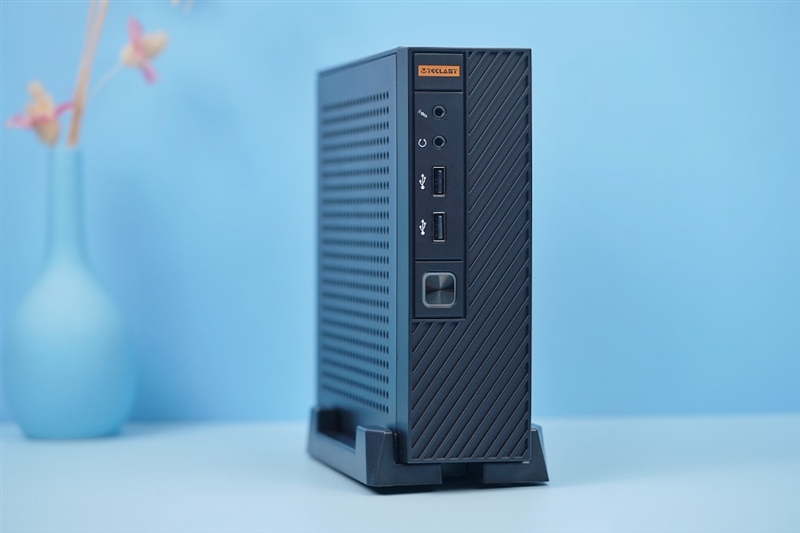 It can be seen that in the standby mode, the power consumption of the whole machine is only about 14W, and the power consumption required for 4K video playback is not high, only about 19W. In the state of Aida64's FPU baking machine, the whole machine has the highest power power. Only 25W.
Therefore, the 48W power adapter can fully meet the power supply demand of this Linglong S computer without pressure.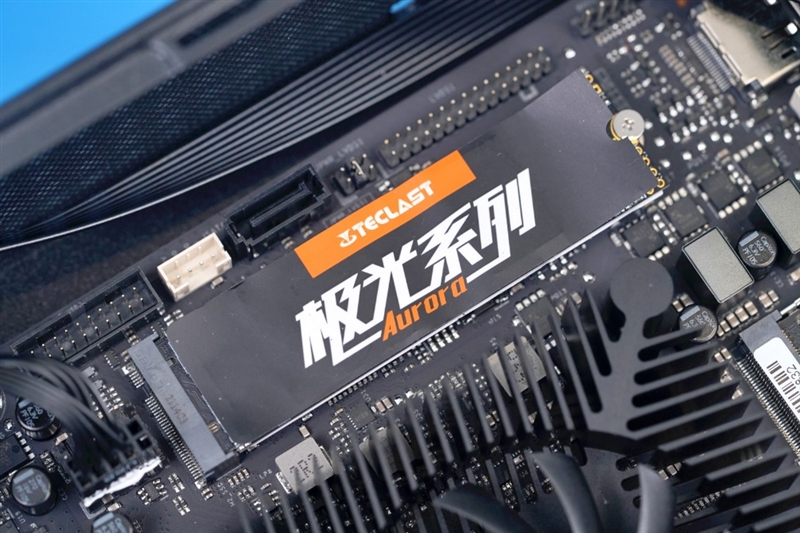 5. Summary: enough small enough price to be less than 1,000 yuan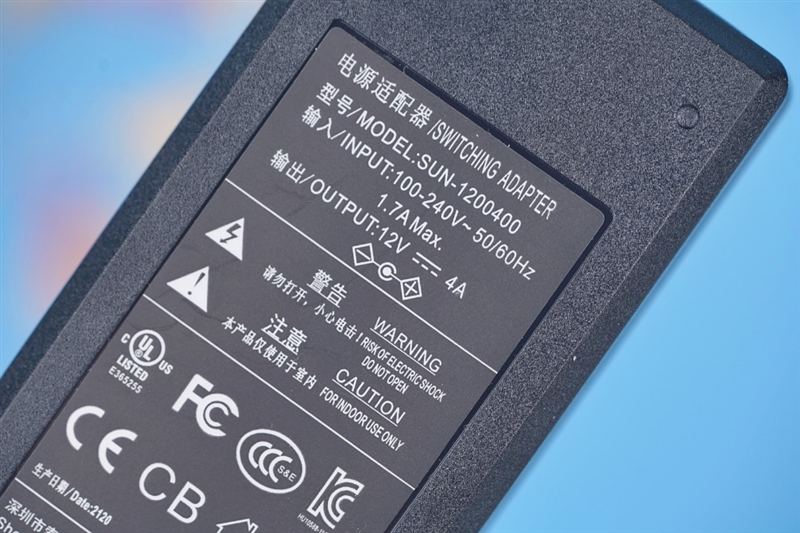 In the composition of the evaluation experience, this TSMC Linglong S mini computer impress the author's most. It is a small body that can be easily lifted up with one hand, and it will not take up much room to place on the desk.
This size is only 190.2 × 186.4 × 60mm and a capacity of 2.5L.
It can be said that it completely subverts the stereotype of the previous computer "stupid".
Its square and calm shape design is also versatile in the modern office environment, which can adapt to any decoration style.
The figure is mini, and the performance is sufficient. The processor uses the Cyan N5095 of the 4 -core and 4 threads. However, based on the 10nm process and the new CPU architecture, the daily office is smooth and stress -free. It can also play a high -code online video of 4K 60FPS.
8GB DDR4 memory+256GB M.2 solid state, which can calmly deal with office software more, and the high -performance M.2 solid -state hard disk of the upper limit of the SATA channel, quickly turn on and off, office software, avoid invalid long waiting, waiting for a long time. It is even more efficient to improve work efficiency. If necessary, you can also expand the memory and hard disk by yourself to further enhance the overall experience.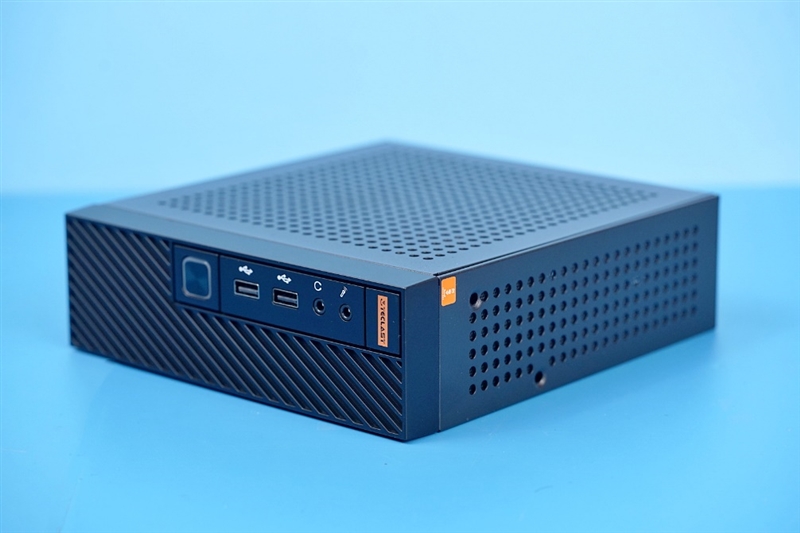 The power consumption control of Linglong S computer is also very good. The maximum power consumption performance is only 25W, which is far lower than the laptop computer. Ryzen 200GE, 54W Cyan G4560.
Compared with the traditional desktop machines that need hundreds of watts of power supply in the past, if it is a large number of purchased companies, using Linglong S computers can use a very considerable electricity cost for a long time, and a set of key mouse and mouse that is given intimately, and then a set of key mouse and mouse, and again It can save a lot of expenses.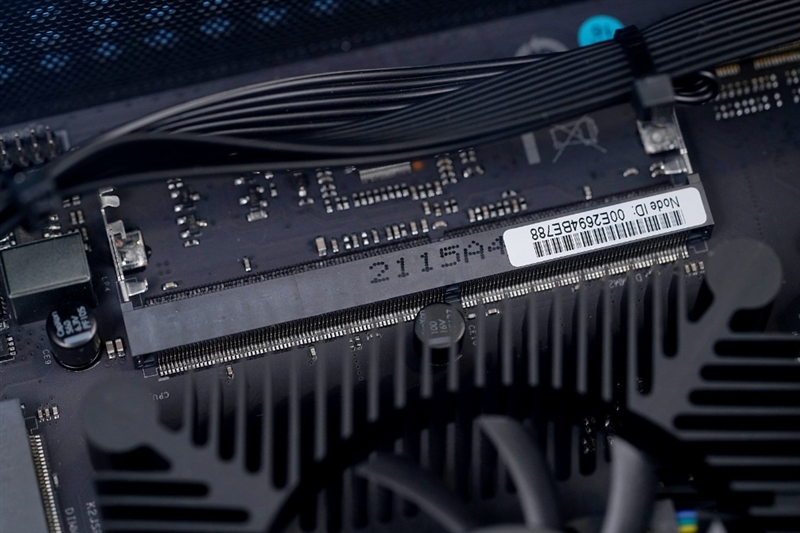 In addition to office use, Taipower Linglong S is obviously an excellent choice for the HTPC home audio and video entertainment platform.
Small size, calm style, and versatile with various home styles. Performance decoding and playing various local and online high -definition videos are also very easy. Of course, you can also connect TV, projector, etc., which can further expand multimedia and entertainment scenes, which is quite playable.
Naturally, there is no need to worry about after -sales. Taipower provides 3 years of quality insurance, 3 years of free on -site services, professional customer service telephone support, free remote services, and it is easy to solve problems.
In terms of price, this Taipower Linglong S mini -desktop computer only costs 1099 yuan, and the cheapest time is 999 yuan to reach the hand. This price can be said to be the ultimate price.
If the user needs a display, this Linglong S mini computer also has a 23.8 -inch display kit version, the price is 1799 yuan, and the minimum price can be 1699 yuan.
Buy link: click here to jump