When I first saw the cross stitch was when I was in elementary school. My sister bought the cross stitch, I just saw that I didn't dare to embroidery and I was afraid to break.
When working, I also want to buy a cross -stitch embroidery in the embroidered cross stitch.
At first glance, I was attracted to "Watching Happiness" by this cross stitch. Because the color pattern of its pictures is very beautiful, I like it very much, and the name is very good.
The first embroidery cross stitch does not embroidery. Under the guidance of my roommate, I slowly learn simple cross stitch. At that time, there was no pattern on the cross stitch I bought. It was necessary to draw a large grid and a small grid. At first, I always count the wrong embroidery and error. The swallows on the picture were embroidered, because I couldn't see it if I didn't know it, I didn't remove the heavy embroidery.
This cross -stitch is intermittent and continued. I used it for two years to embroider. Although my first embroidered cross stitch is not very good, it is very fulfilled.
After the embroidery, there was no watch, put it in my hometown, did not go back for a few years, did not know if it was broken, and had it been bitten by a worm.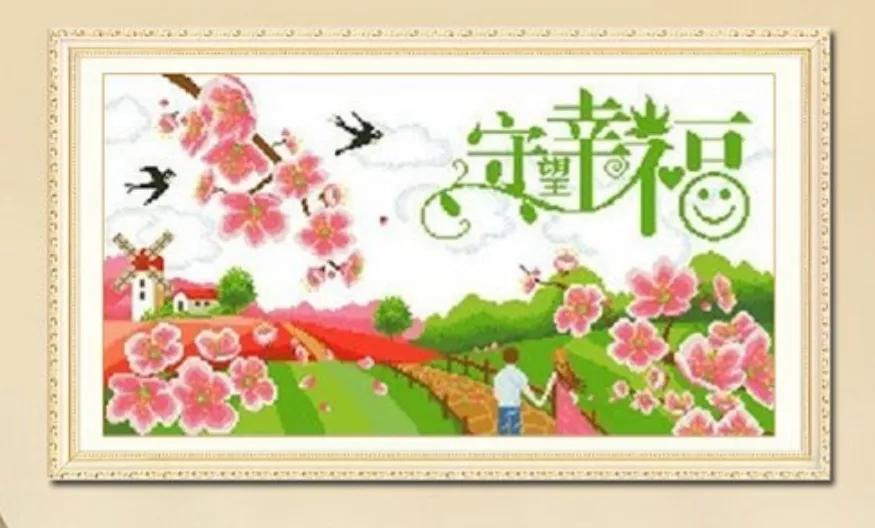 (Because my cross stitch is not around, the picture is searched online)