Do friends find that there are so many babies in the circle of friends recently? It is estimated that the year of the year of the pig plus the second child policy is open, everyone wants to have a blessed baby. The birth of a new life is a wonderful thing. It is necessary to set up full moon wines. The Chinese advocate rituals, and are invited by relatives and friends to drink full moon wine. What should I choose to choose?
Affected by traditional customs, many people will choose silver bracelets to send full moon and year -old babies. I hope that the baby can be rich and healthy, healthy and healthy.
Foot silver bracelet
You can't be sloppy for your baby's bracelet, there are many precautions: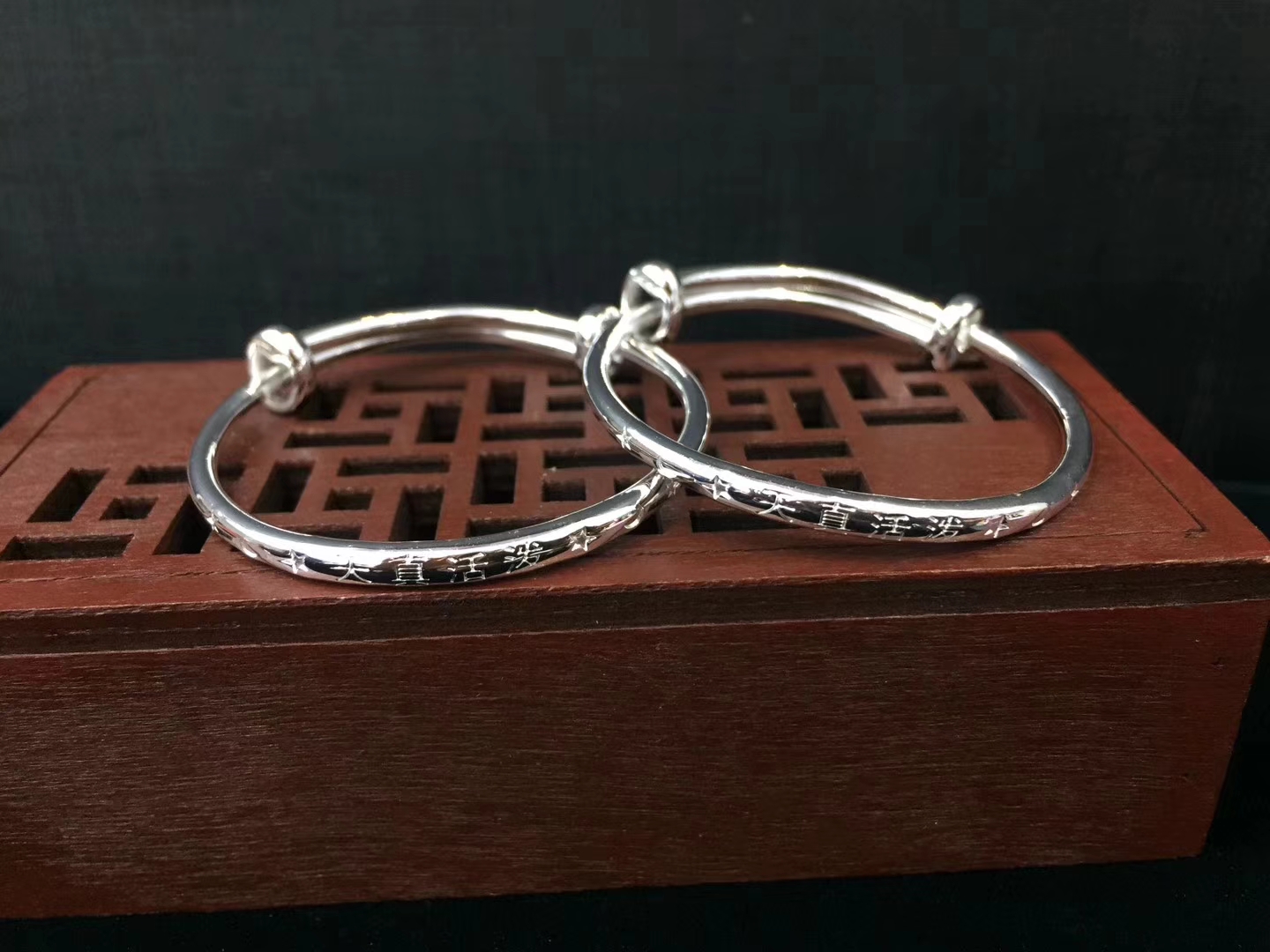 What to focus on here is not to choose a bracelet with a bell!
Some people are particularly fell in love with the bell -style bracelet. The bracelet is more agile under the bell. The bells make a crispy and pleasant sound with the baby's hand swinging. As everyone knows, this bell hides many hidden dangers.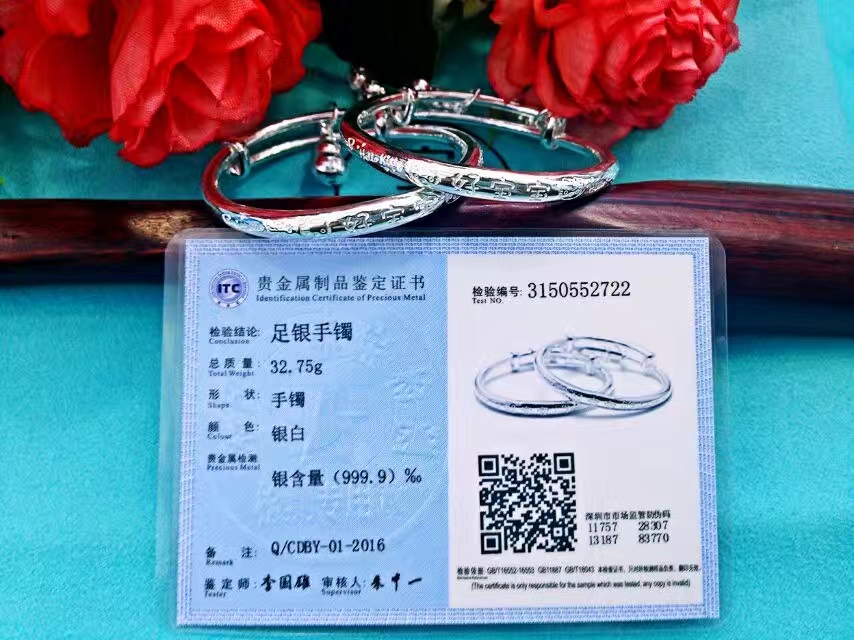 first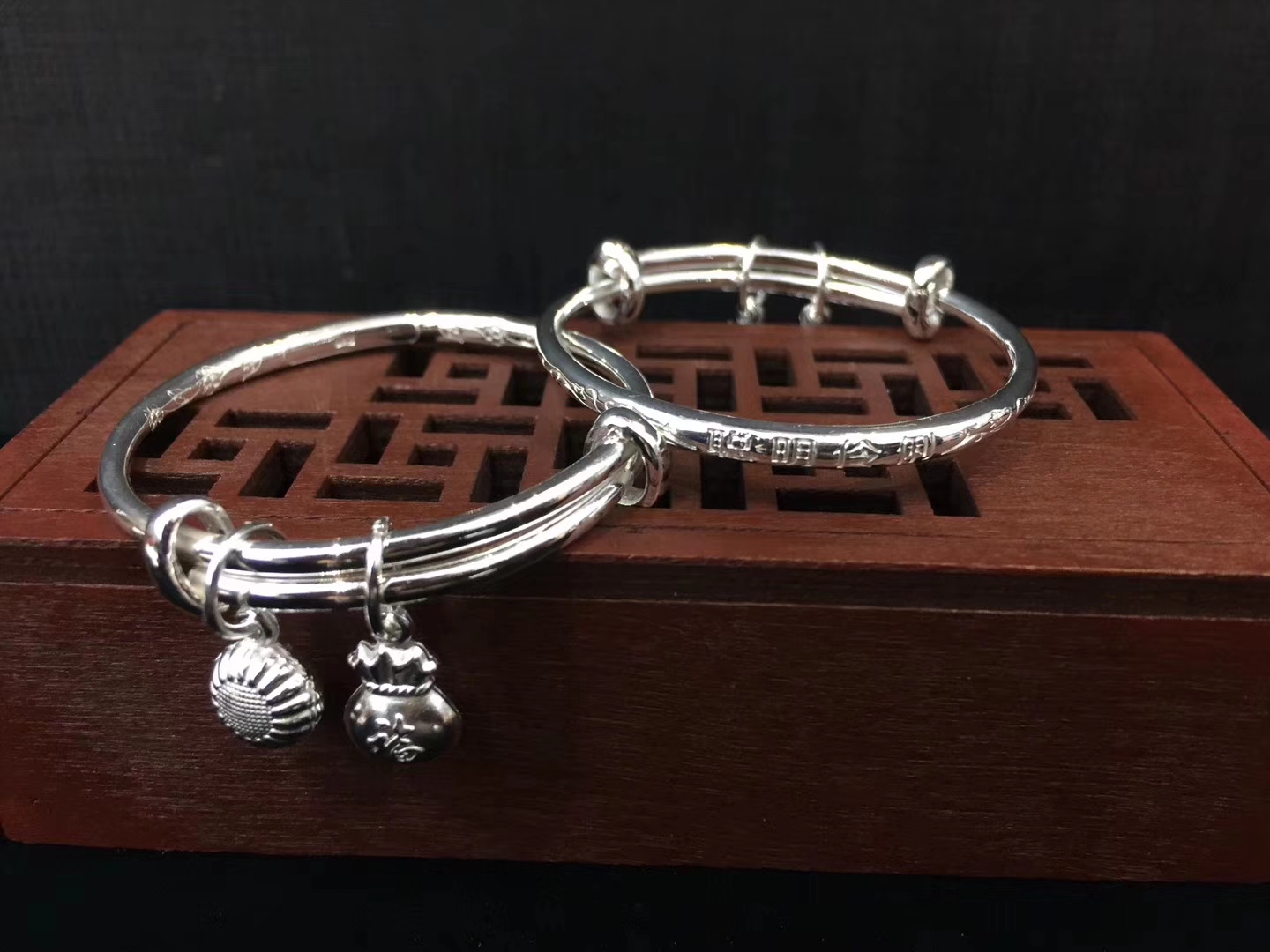 The bell is hung on the bracelet with a small circle. The purity of the foot silver is relatively high and relatively soft, so it is easy to fall off. The baby is already moving, and he will grab it, bite with his mouth, and the bell falling may cause the baby to accidentally swallow the life danger.
Second
In order to make the bell make a crispy and pleasant sound, the manufacturer also changed the material, because if the inner seeds were made of silver, and silver touched silver could not make a very crisp sound, so many of them used copper bell seeds (if you if you, you I bought it at the weight, in fact, they also sold at the price of sufficient silver). In addition, many of the shells of the bell are not foot silver, because the hardness of the sterling silver is limited. This will greatly increase the chance of baby's allergies.
at last
From the perspective of sound, there is noise when there is sound. The sound of the bell can be crispy and pleasant, but after a long time, it will become noise, which will affect the baby's sleep quality, and it is not good for the baby's growth and development.
In addition to the bell style, there are also the following bracelets that are not suitable for buying
If the weight is too heavy, it will increase the burden of the baby hand
If the edge is not smooth, it will cause scraping and damage to the baby's tender skin
Low silver content, the risk of allergies is increasing
Share here today, friends with supplementary can leave a message in the comment area below! Remember to forward if you need it