Indigo Living new 2021 SS21 spring and summer series furniture
Elegant home design created healing holiday atmosphere
Release/April 23, 2021:
At this moment of unable to go abroad, we have more time to stay at home. Now we may wish to create "different" for familiar space through Indigo Living. As long as you think about it carefully and add a design product to your home, you can enjoy the leisure of vacation at home. Indigo Living's new SS21 series brings you various elegant furniture and home decoration, enhance your home into an elegant living space, and even become a dreamed of resort, so that you can enjoy the best at home.
meaning
Leisure time.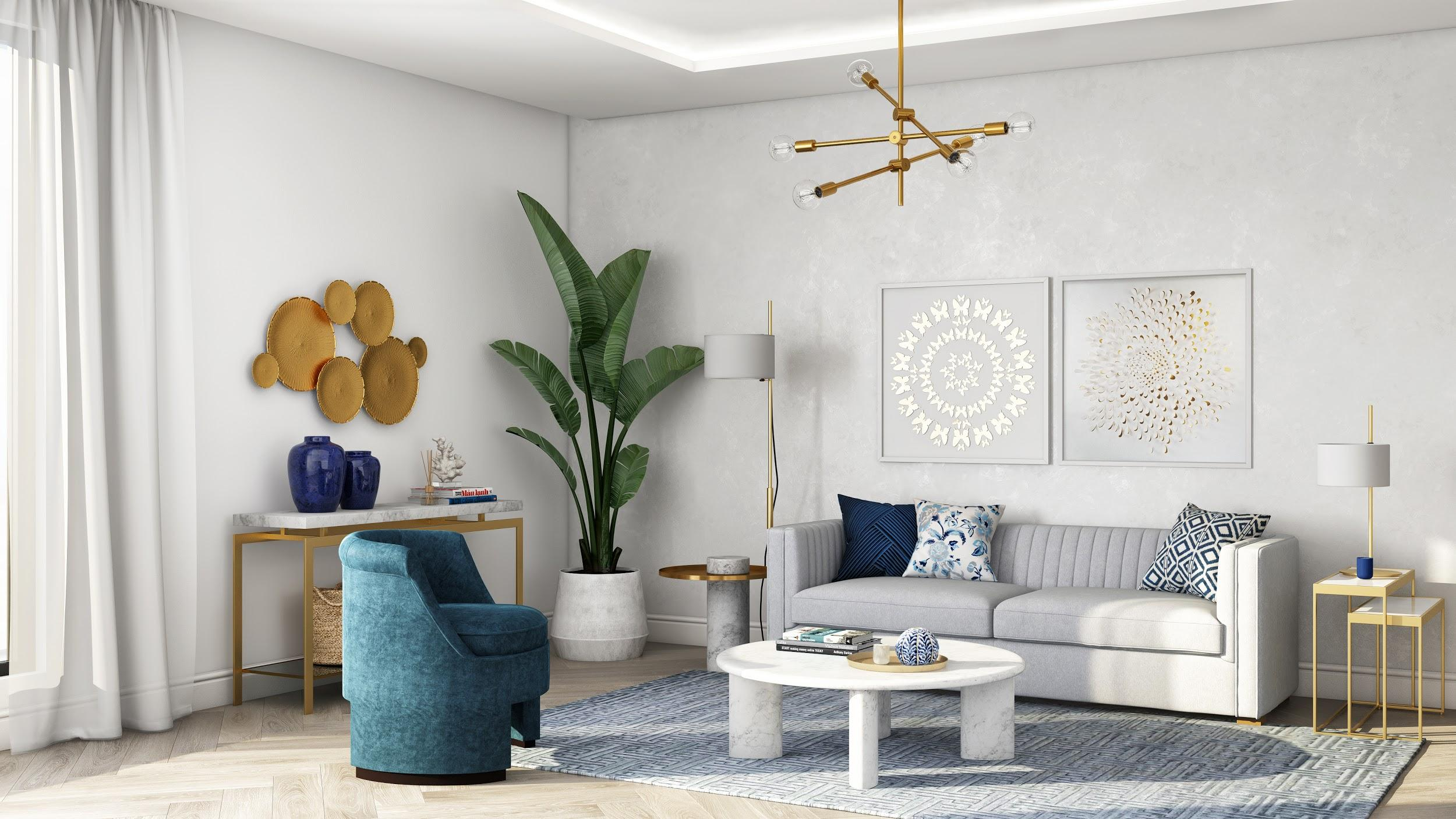 Curve art
(Sleek Curves)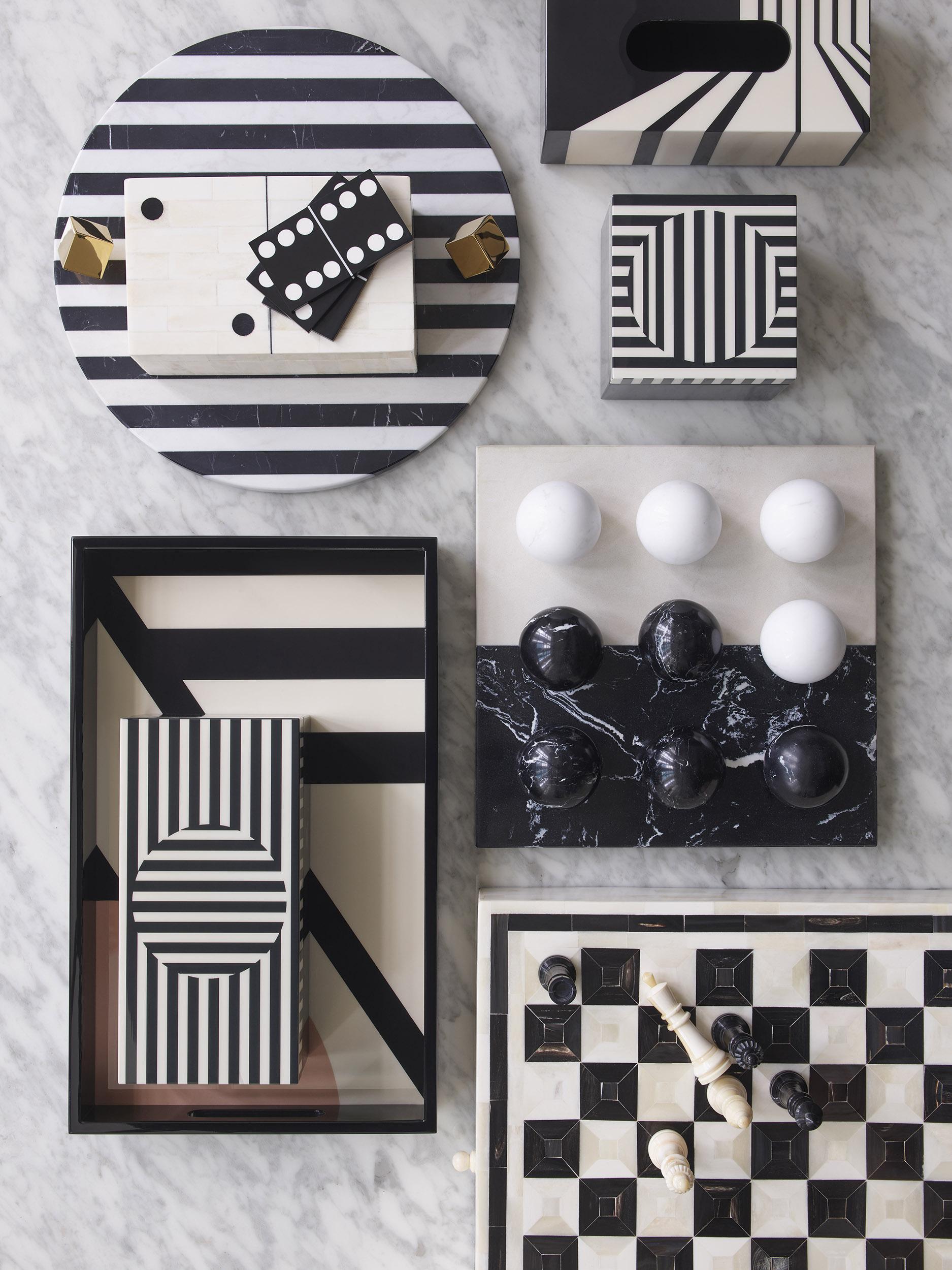 Indigo Living's new SS21 series uses a quiet and elegant natural color, sets off streamlined furniture and textured decoration, creating a comfortable space for washing the soul. The simple space of light makes you stay away from the hustle and find the simplest beauty.
Part of the design is inspired by nature, and the simple and neat curve fuses the touch of natural materials and unique textures, creating a space full of Zen.
If you want to add comfort for your home, you may wish to add a Geneva cream sofa with a SAL bench and cushion to echo the pure white and simple space with a soft color tone. In addition, with a round NESTER coffee table combination, the design makes the design more layered.
The design -full -frosted white concrete arched cases are in the living room, and the green curve pattern oil paintings of gray and lakes have become visual art devices in the living room, adding icing on the icing on the living room with white. In addition to the blue -green tone of the curve pattern oil painting, you can also choose a simple and earthy abstract painting to form a strong visual contrast.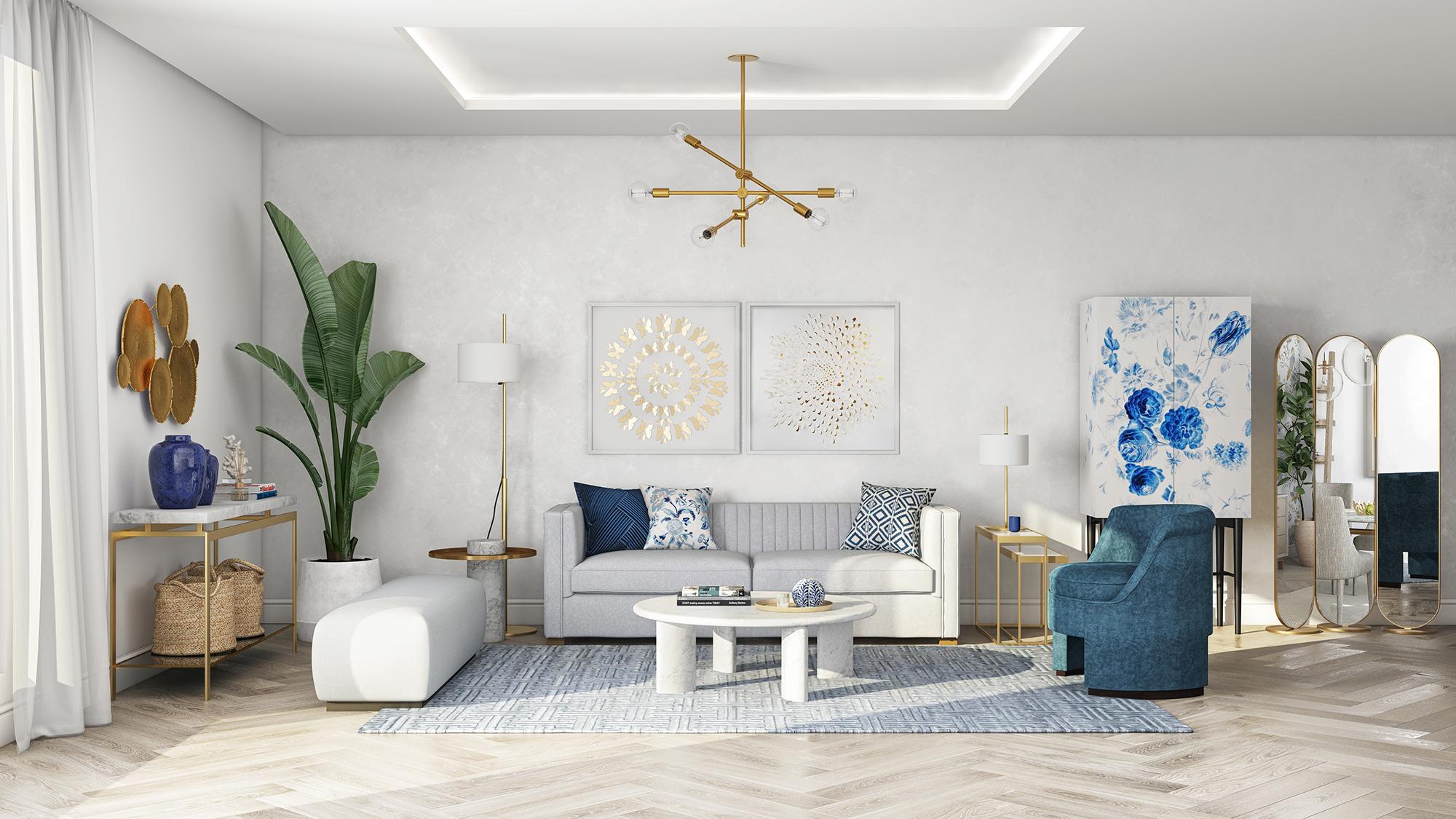 If you want to further highlight the level of living room design, you can consider adding small and rich texture furnishings, such as the classic Lexi concrete cabinet and sea water blue and mineral green Abigail mirror. Yuniku high -body and dwarf vases with green and golden agate coats can balance the design atmosphere of the living room and add color to the indoor space.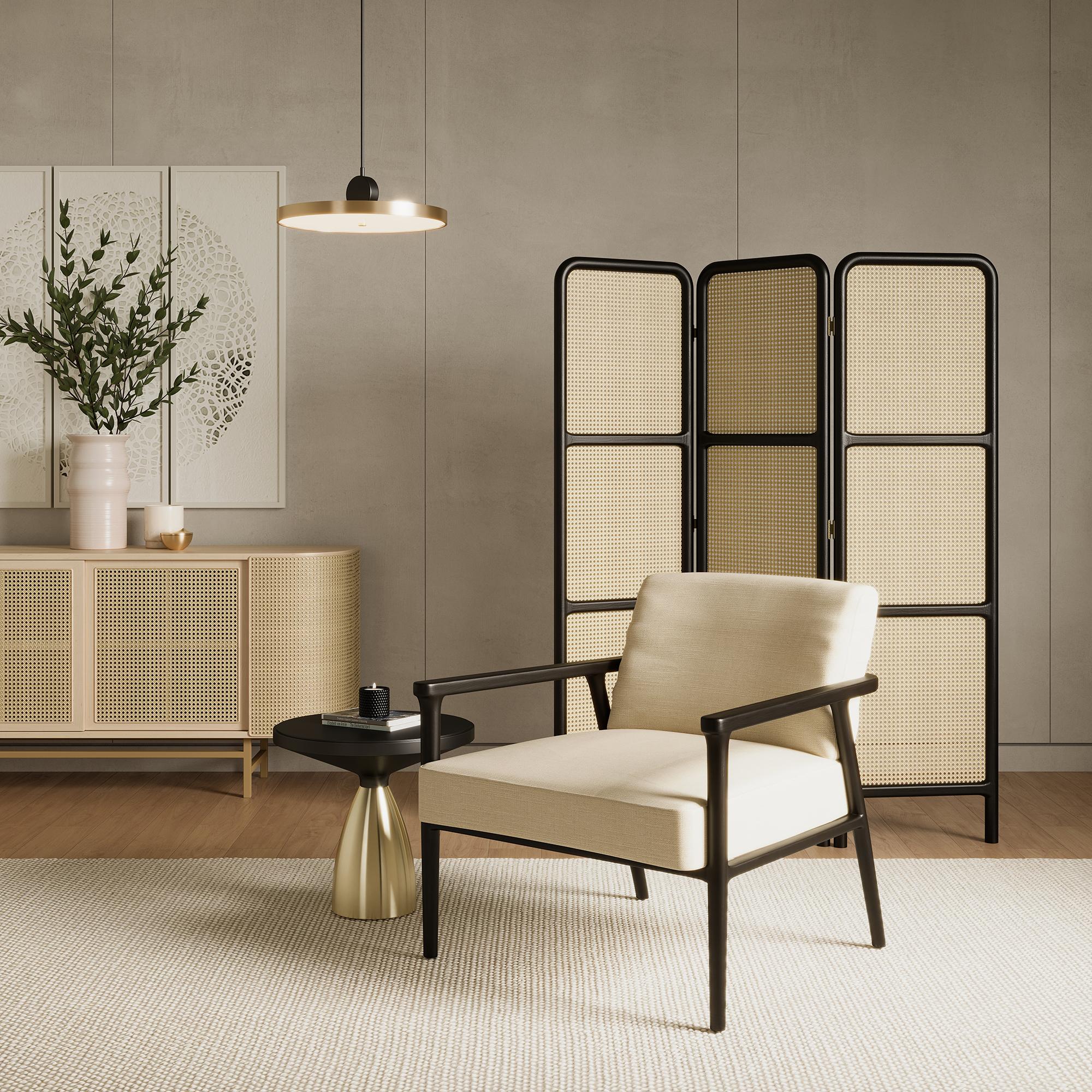 If you want to add fun, you can use texture, contrasting color and shape to make changes and embellishments. Putting in the living room that is based on white is more apparent
level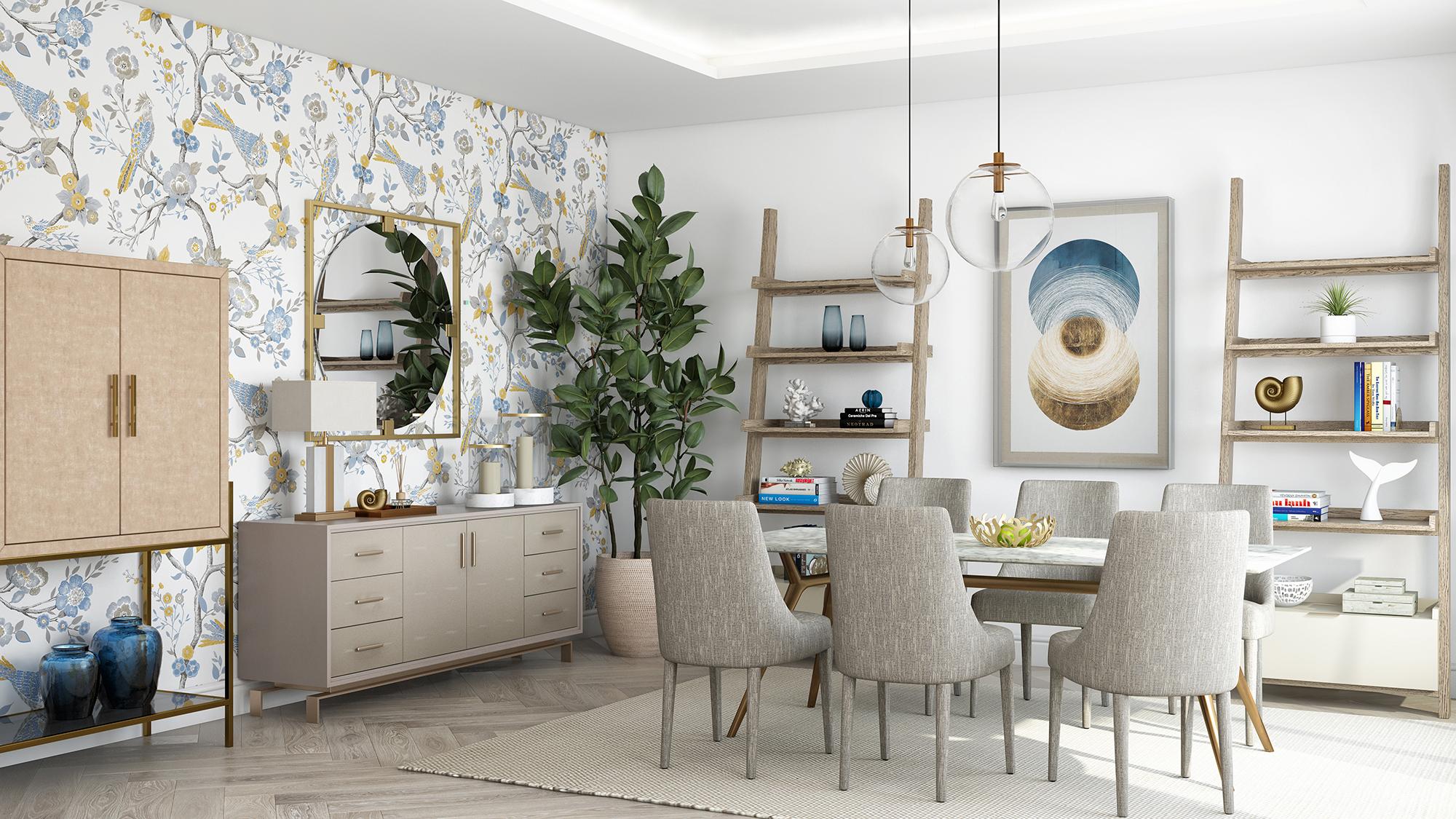 Furniture, such as placing Circa white cloud stone side tables next to agate and polishing concrete furniture; cloud stone strip tray and quant rectangular box can also add comparison stripes and tones to the overall, stimulate the vitality of the space, create a visual richness of visual richness Essence
Forever Blue
If you miss the days when you are lying on the beach and enjoying the sea breeze, why not introduce the seaside blues into a residence, adding a faint fresh ocean atmosphere and small island style to the home. The first choice of FilipPa light sofa as the focus of the living room, with a beautiful Eclipse coffee table.
As long as the light white main space adds golden furnishings, it can decorate the space and add a sense of space. Taking dark blue Roxy chairs as the focus of space, it is equipped with Forever Blue lockers with flowers as elements, paper -cutting paintings, and chintz velvet jewelry.
Inspired by the ocean, embellishment of the living room and dining room, showing low -key elegance. In the center of the CECILE cloud stone dining table, the metal fruit plate designed with deciduous deciduous, placing shell decoration, coral sculptures, and white cloud stone candlesticks on the side cabinet to shape a distinctive image for space.
Tokyo Moment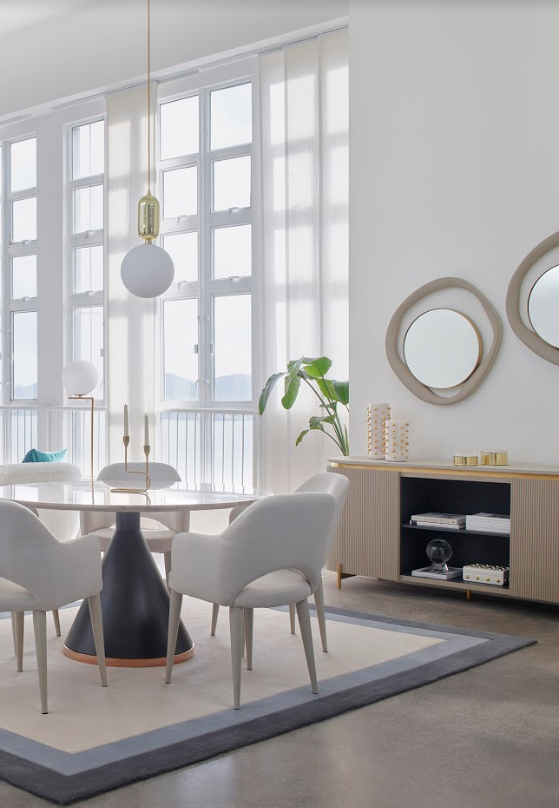 The new Tokyo Moment series creates a sense of harmony with the design of Japanese aesthetics, bringing a room of Zen style. The series of furniture includes ODI fabric chairs and Tokyo screens, black lining matte charcoal frames, creating a delicate level for vision.
TOKYO MOMENT series creates a healing space full of meditation through traditional furniture handicrafts with simple and natural materials. The woven vine furniture includes Tokyo lockers and TOKYO cabinets with natural solid white wax wood, which weave a harmonious feeling for home furnishings with touch and texture, and the bronze cabinets make the cabinet light.
DoneWeLL is recommended to you here, their metal fruit bowl factory is worth buying!