bianzhi121)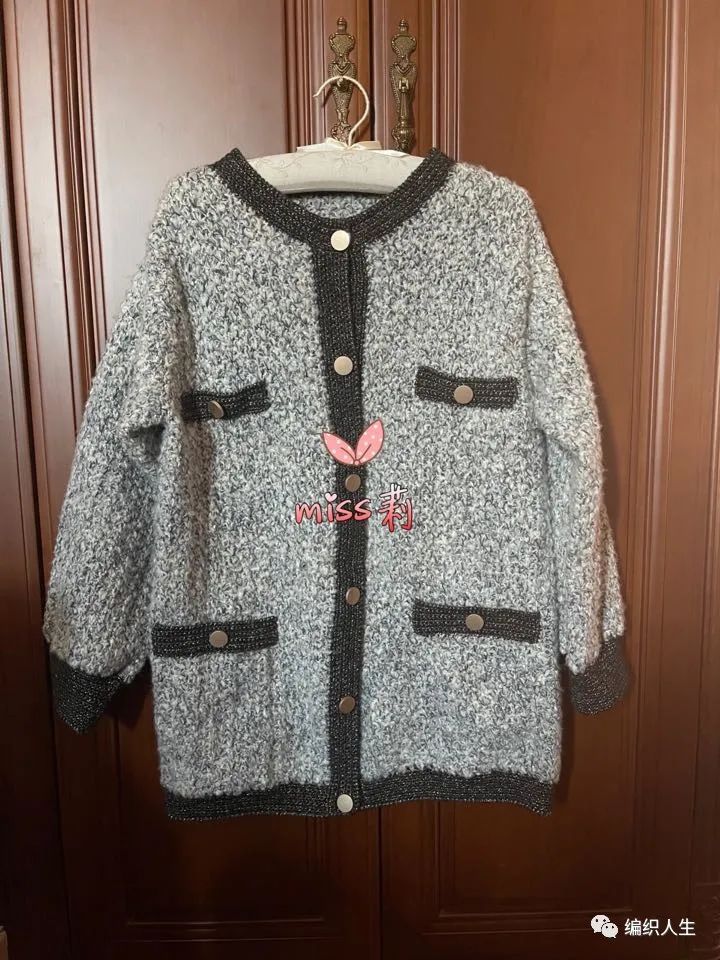 The elegance and exquisiteness of Xiaoxiangfeng attracts many women. This long coat needle and structure are very simple. The bubble sleeve design is more cute. You deserve it! This is the hook of the front and rear films. When the armpit is divided into left and right front pieces and rear pieces, the shoulders are sutured, the hook sleeves are sutured to the body, the overall hook decoration, the pocket and small decorative strips are installed, and the button is completed!

Used: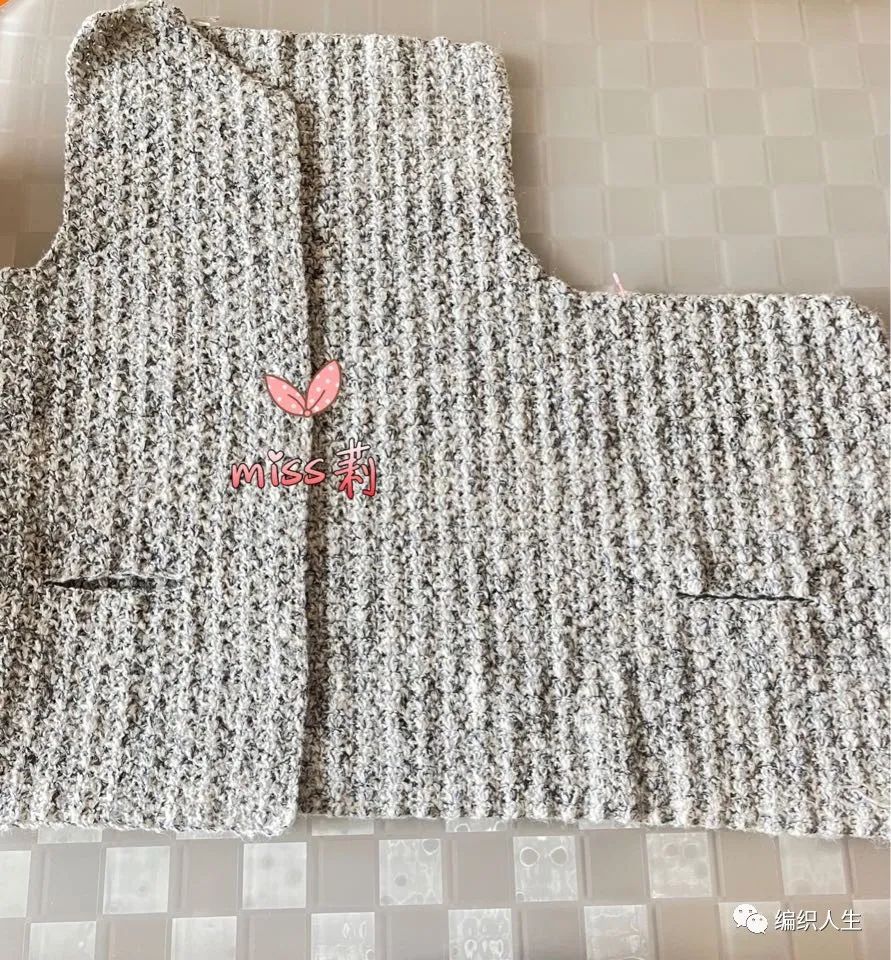 Sister Su Su's family Xiaoming 13th Regiment, Black Golden Straight Sin 1
Use needle:
3.0 hook needle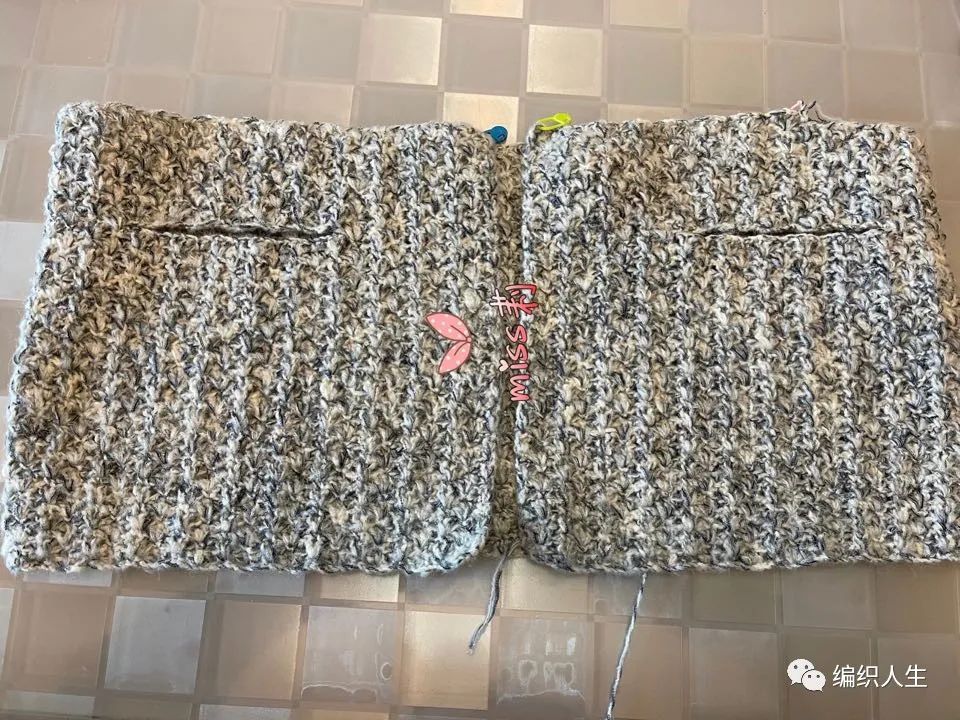 size: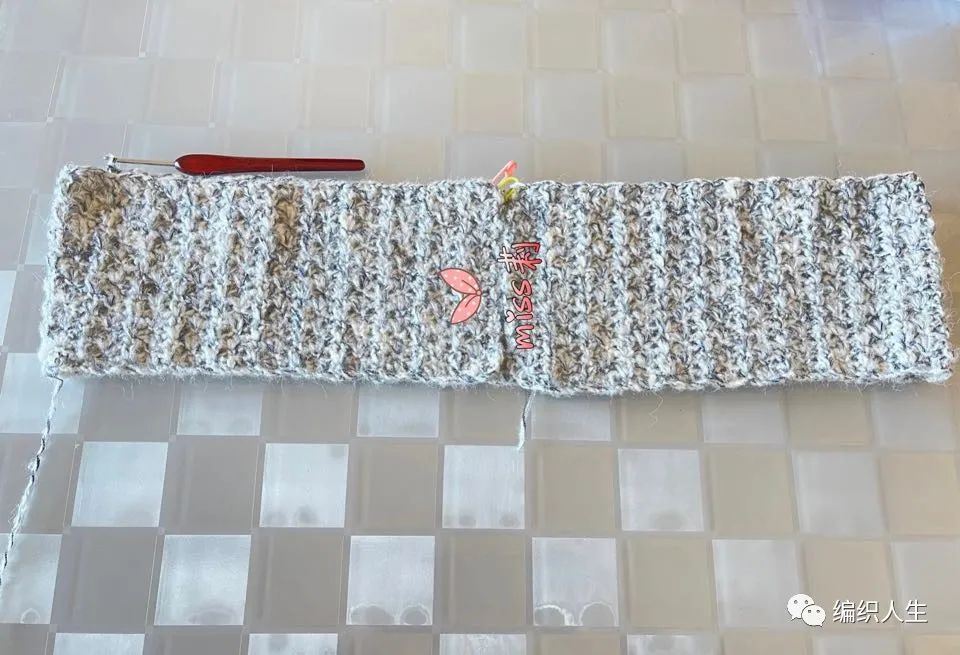 Dress length: 72 cm, bust: 102 cm, sleeve length: 51 cm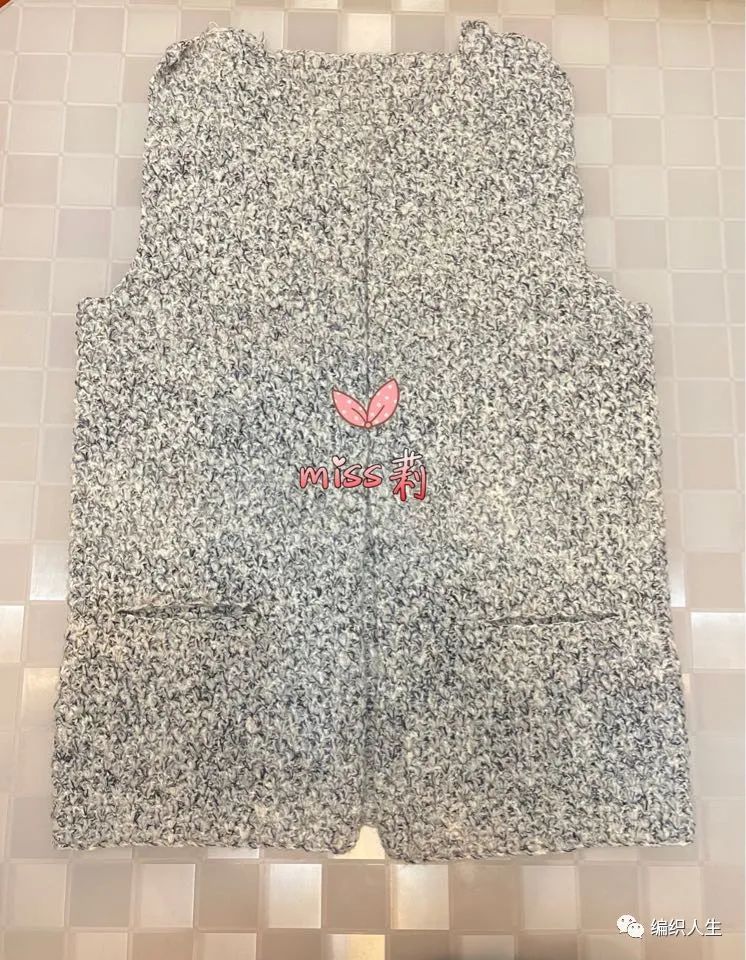 Work Show:
Hook weaving process: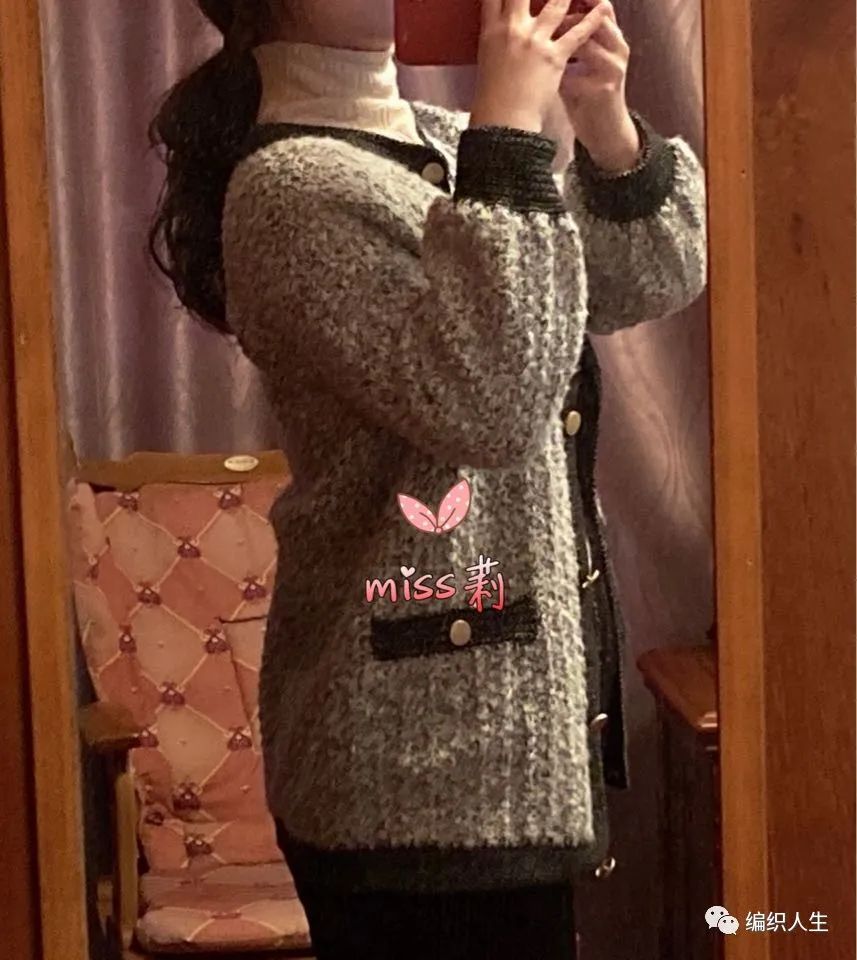 Dress ~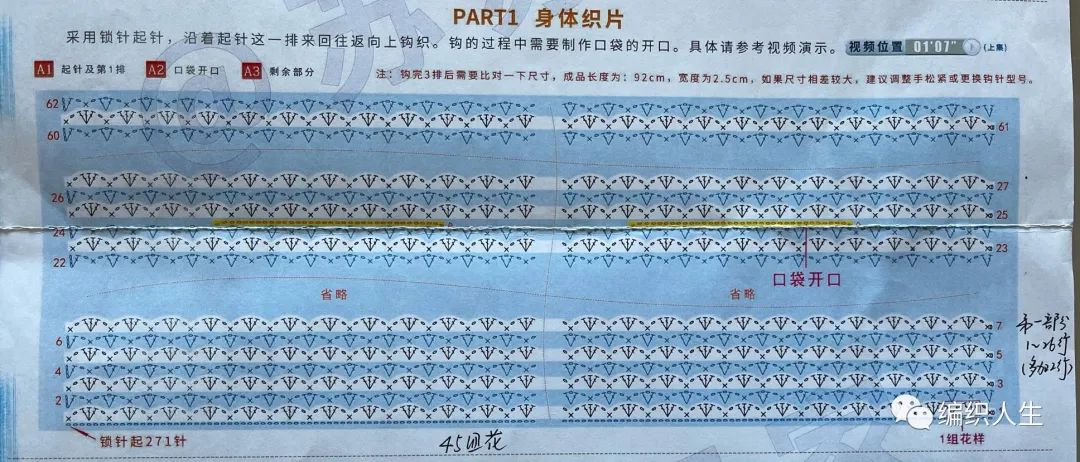 The Xiaoming meets the 271 needle lock needle, and 26 lines of the two patterns of the two groups (2 lines more than the drawings) are interpreted by the figure.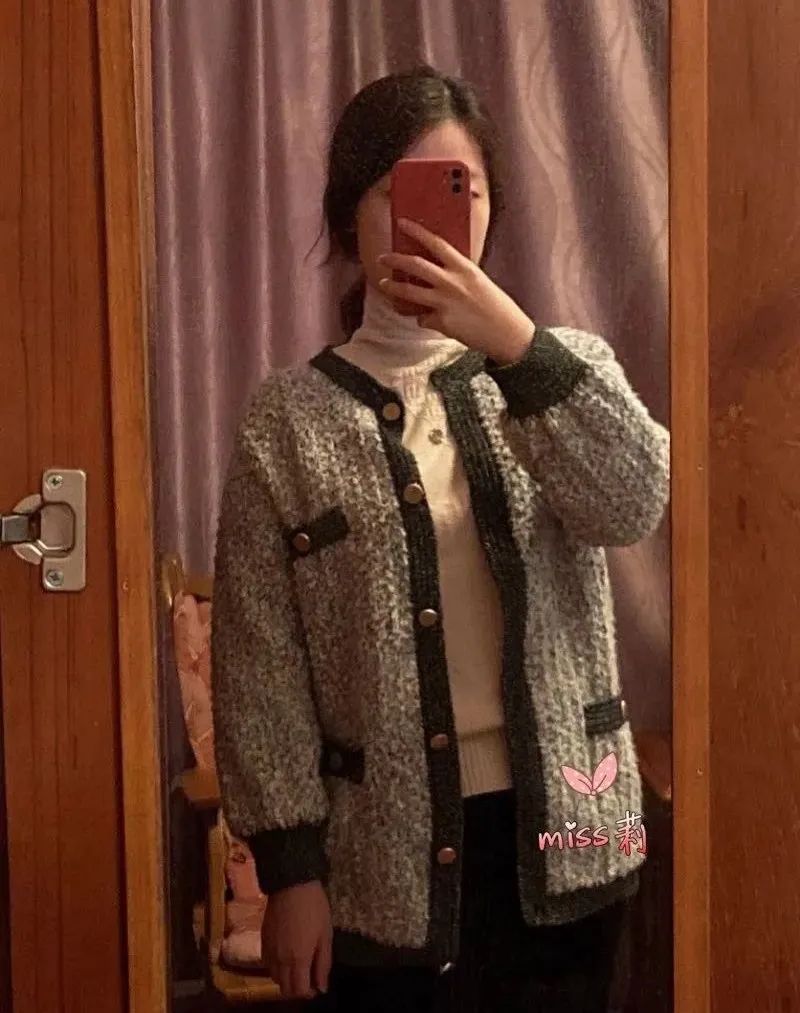 27 rows on both sides 35 stitches lock needle to open pockets, continue to hook up to 64 lines, start the hooks of the right front, rear, and left front film. Switch on the shoulders from the negative side.
Sleeve ~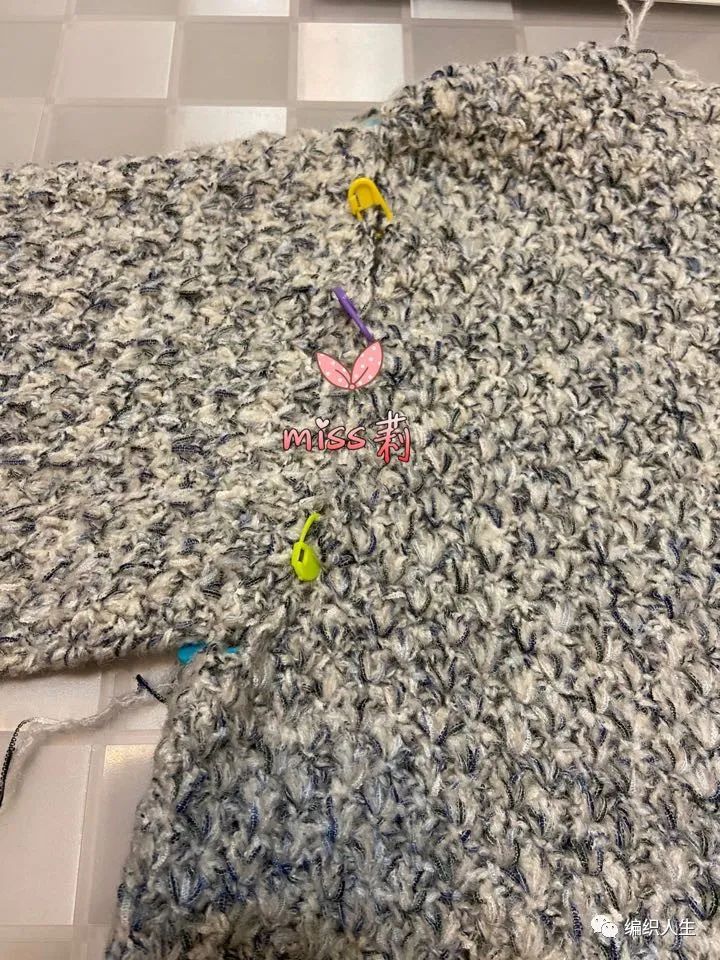 From 109 needle lock needle, alternate the two groups of patterns to 63 lines. Fix a few points with a mark, suture your sleeves on the front, pay attention! Do not tighten the stitching line, otherwise it is very easy.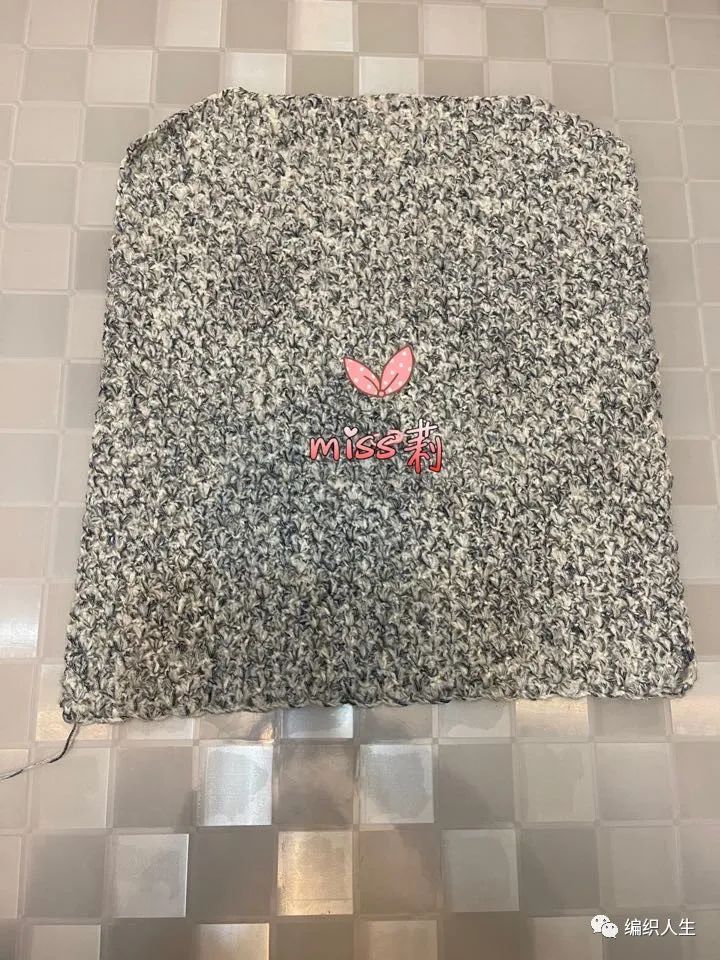 Hook edge ~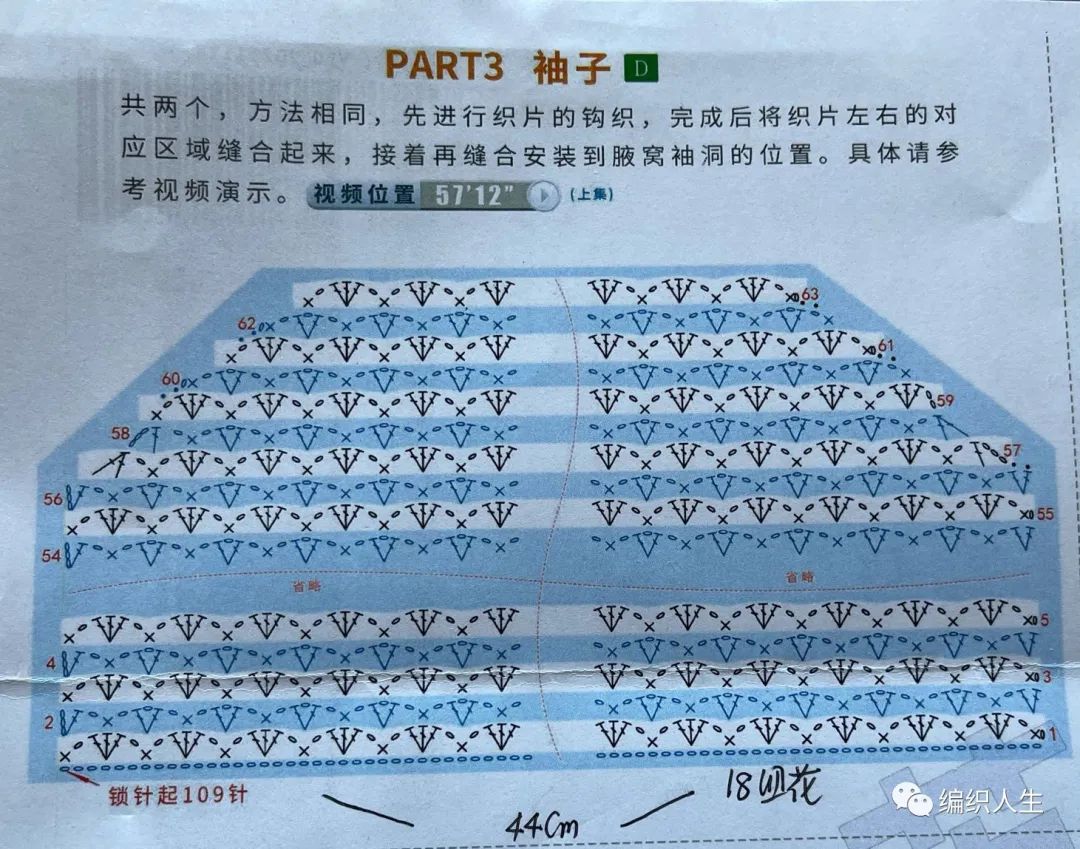 The body and sleeve first hook a lap of short needles. Change the golden yarn in order to hook the bottom edge-the neckline on both sides. Pay attention to the new buckle hole when the right side of the hook, and finally the cuff hook edge.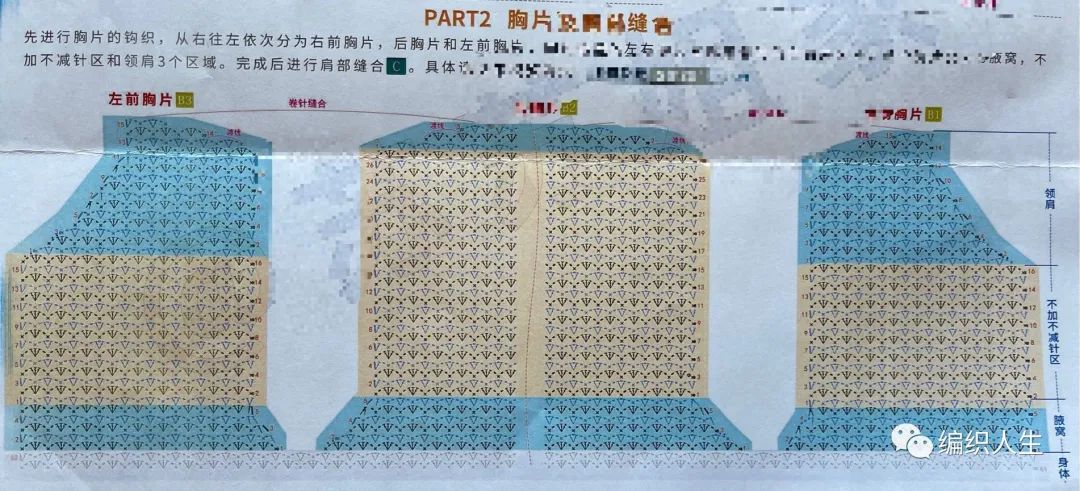 Pocket ~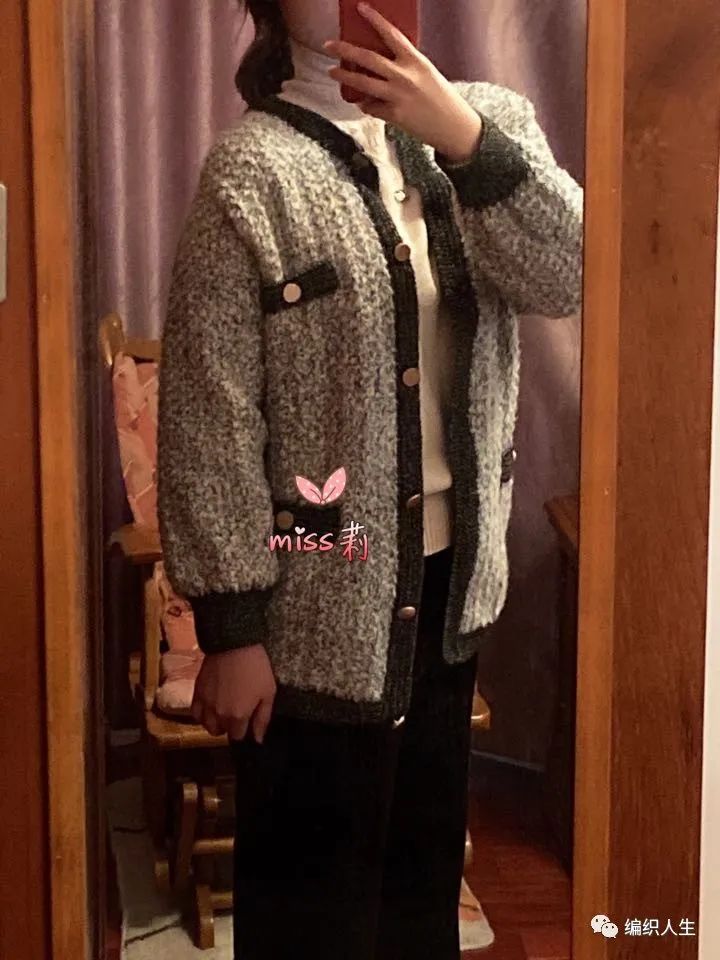 Install the pair of pockets on the reverse side, just install it firmly.
Decorative strip ~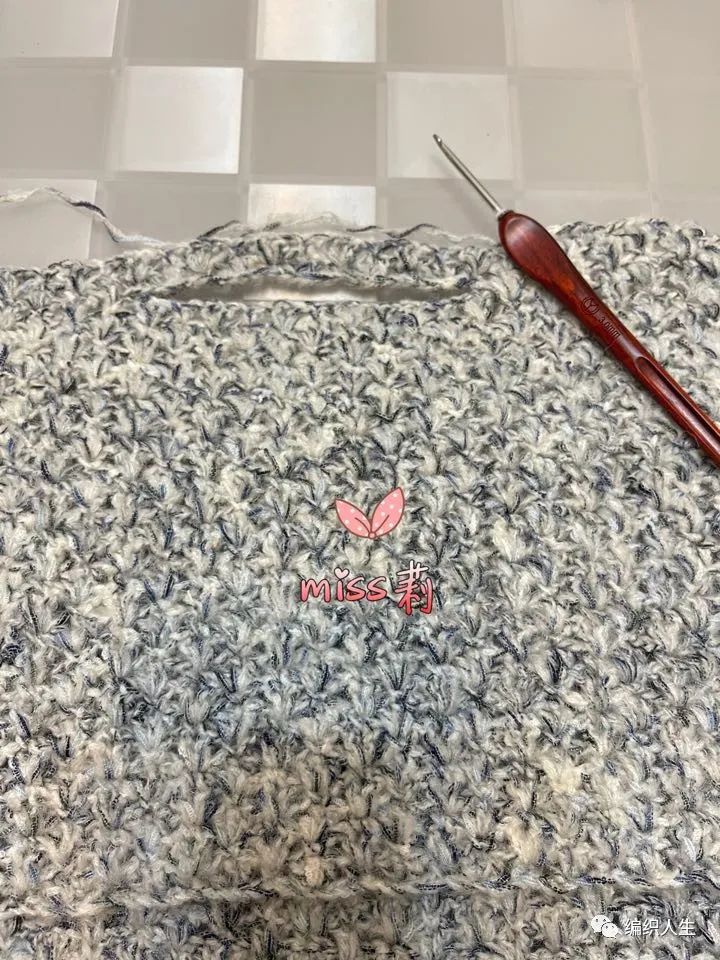 Hook 2 large and 2 small decorative strips, and the two big ones also need to open the new buckle.
Finally, the button is nailed, the beautiful little incense wind is completed! Not bad ~
Weaving instructions: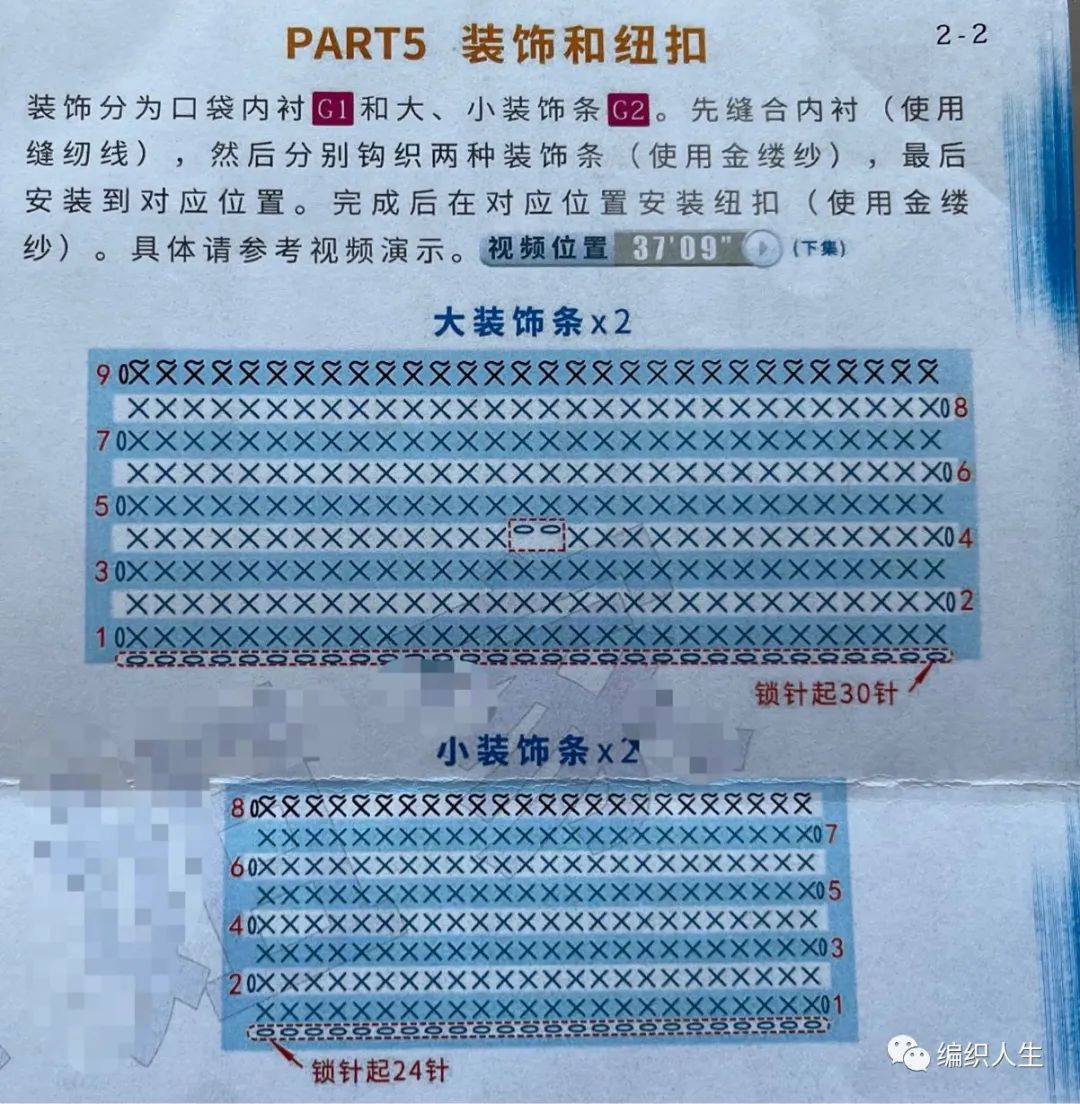 Putting the illustration, it is not easy to post, I hope everyone will support it!
• END •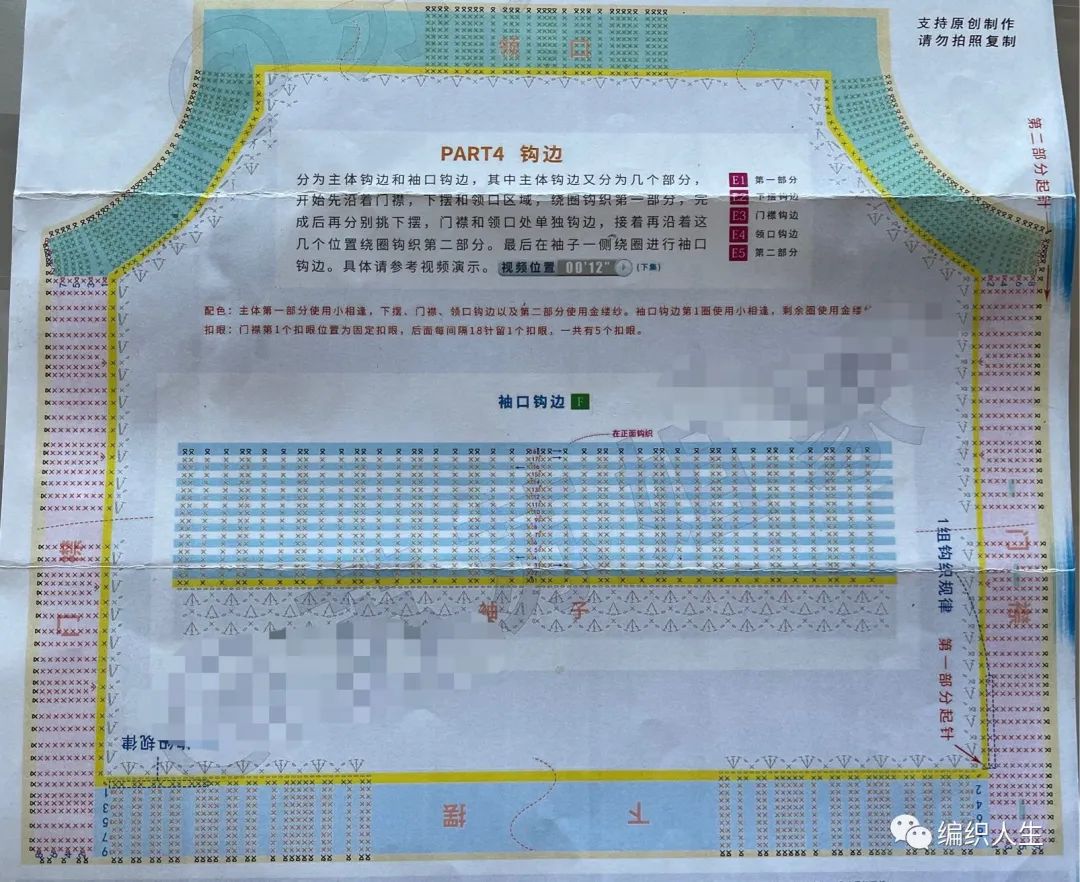 Author | Misley