Booth number: W3A100-W3A103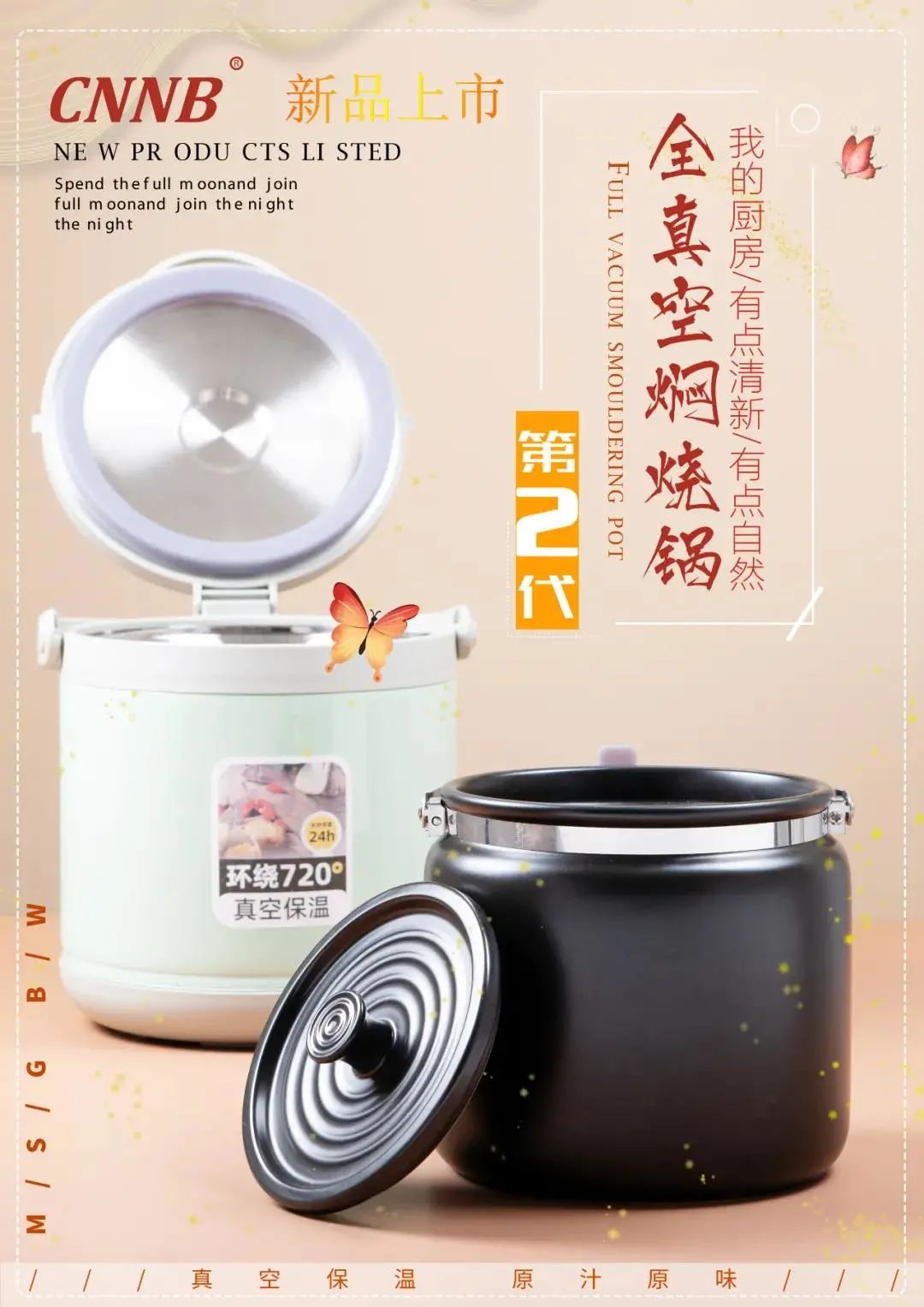 Chaozhou Nuo Bao Ceramics Technology Co., Ltd.
Its high -end brand of its boutique porcelain, focusing on
Design and manufacturing of original fashion boutique home porcelain
Essence Since its establishment in 2006, Charuano's inheritance and carrying forward the ancient rhyme culture of the Millennium Porcelain Capital-Chaozhou, with "
Ingenious porcelain, quality life
"For the mission, after fifteen years of development, with the accumulation of excellent technology and outstanding product quality, it has been recognized and loved by consumers at home and abroad. Comprehensive home porcelain company,
Deliven to create a new fashion trend in contemporary Chinese countries.
The products currently operated by the main operations are
Fashion ceramic kitchen tableware, fashion ceramic casserole, meal porcelain, etc.
, Its own factory is located in Chaozhou, Guangdong, and has provincial and municipal authorized dealers. It also provides customized services for many well -known online and offline brands at home and abroad. It has a number of technical patents and honors.
The product has passed the international authoritative testing and certification of the German Rhein TUV, SGS, and KICET in South Korea.
It is one of the enterprises with the national ceramic industry materials standards (
Only three companies in the country have this qualification
),even more"
China Quality Building
"Certified enterprise.
Product Display
Product display
###

Keep the original flavor of the ingredients to prevent water loss. The cooking is clearly visible throughout the process. It is convenient to master the maturity of the ingredients. Open the lid and add vegetables at any time, anywhere, and add sauce to control the heat.
#节#
The pot body increases the function of storage and losing heat, which can quickly complete the cooking; the energy -saving effect is very obvious, and at the same time, it does not lose the fresh and deliciousness of the traditional casserole and quickly lock the nutrition in the food.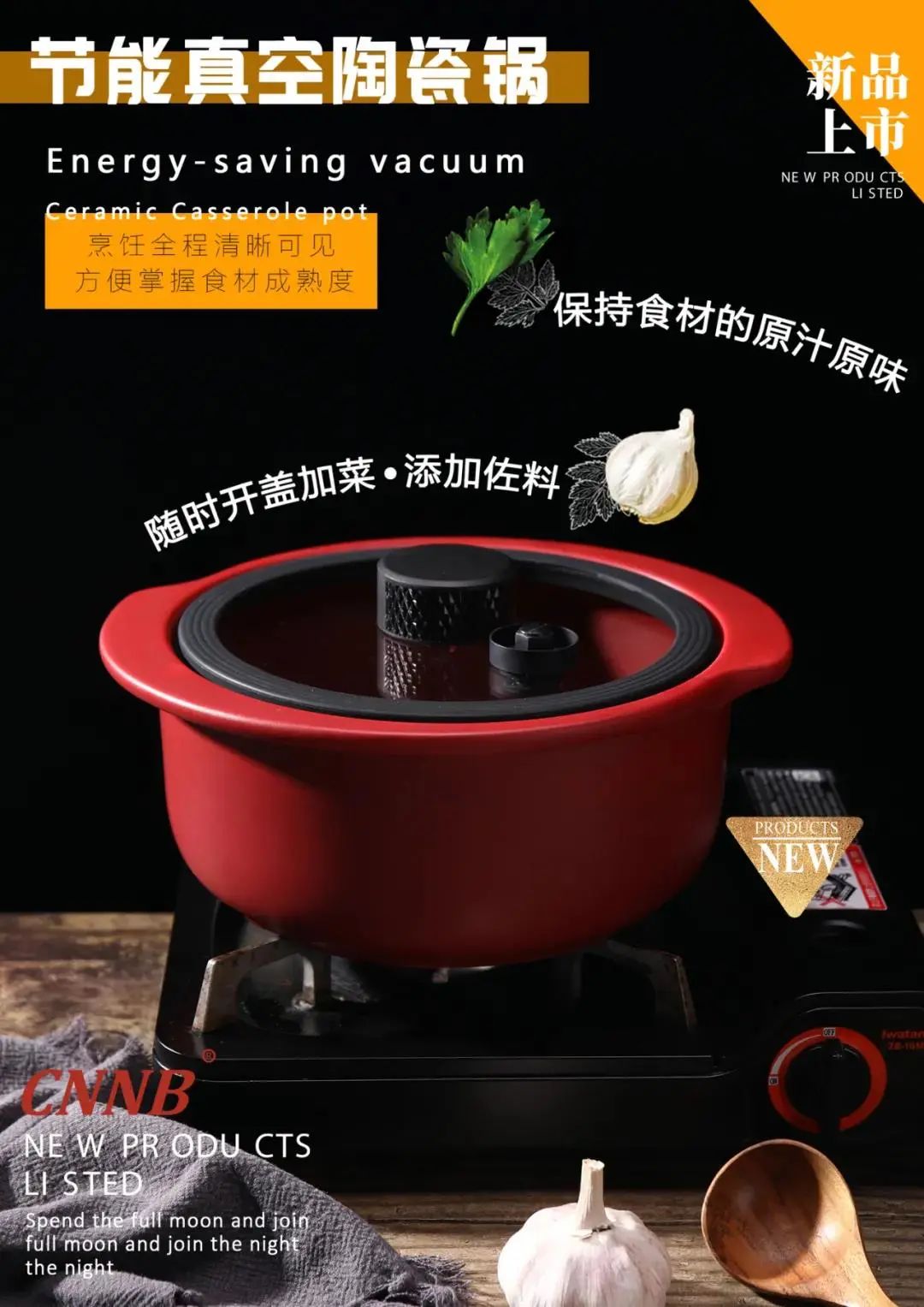 #Multifunctional steam steaming pot#
Multi -function steamed steaming pot is integrated, stewed, and boiled. It is used for multiple pots, and stewed all -around
One pot of three cups to meet the different tastes of the family, slowly stew water, care for the nutrition of delicate ingredients, cook and stew, and meet the needs of various foods.
#烧#
Gathering, stew, simmering, burning, boiling, cooking, insulation, and cold.
It is convenient for carrying, safe, energy saving, environmental protection, no rush to cook, no evaporation, keeping food nutrition, and original flavor, no need to wait.
Chao Rinbao
Welcome to CCF 2022 Shanghai Spring Department Store
Booth "W3A100-W3A103" negotiation and cooperation
Focus on the brand to lead the industry
May 1st to 3rd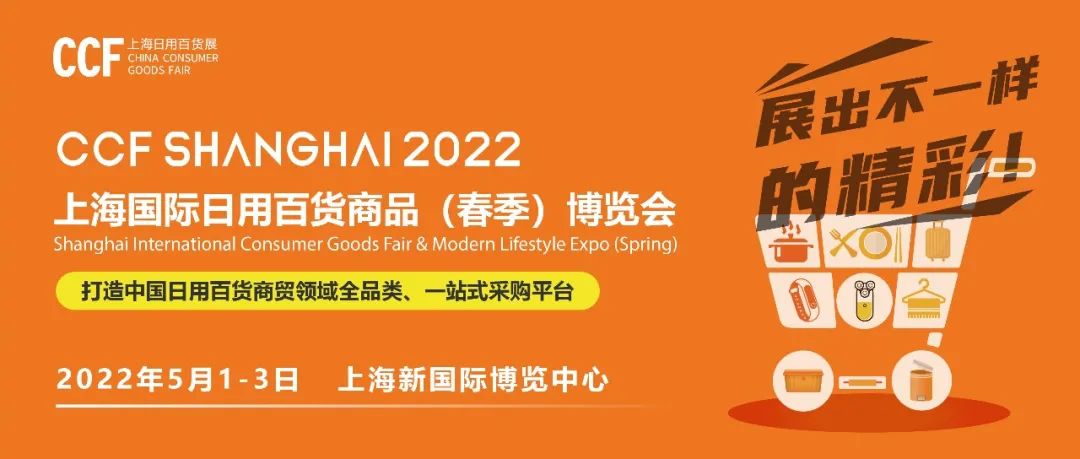 Shanghai New International Expo Centre
CCF 2022 Shanghai Spring Department Store Exhibition
As scheduled
Looking forward to creating business opportunities with you!
Fanhua May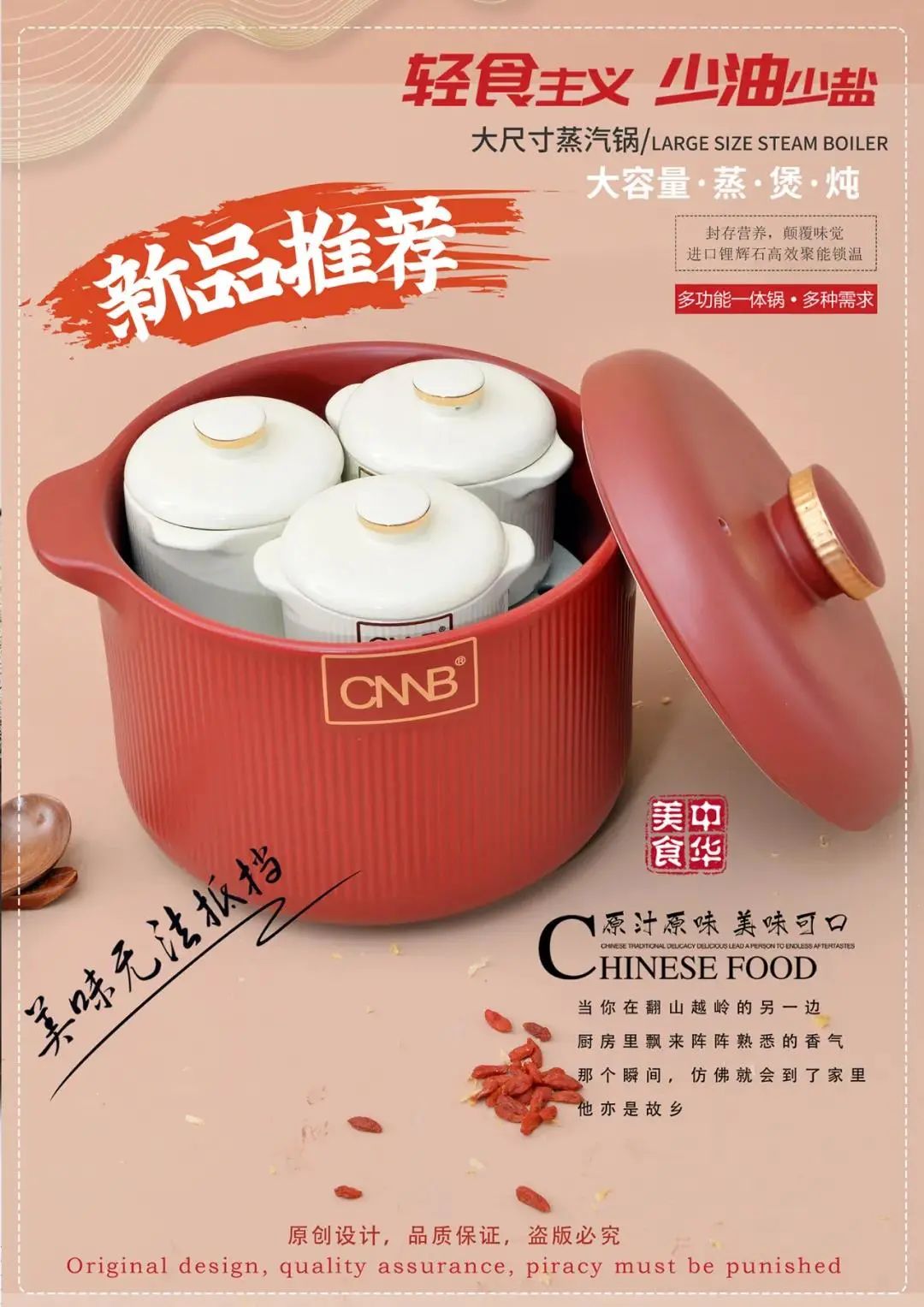 Exciting
Don't see it!
Chaozhou Nuo Bao Ceramics Technology Co., Ltd.