Review Nestlé's moderately hydrolyzed milk powder and the base of Bellamy's Australia today.
Milk-derived raw materials
Nestlé Ernen BEBA Supreme Edition milk source comes from Germany, Australian Bellamy milk source comes from Australia, both belong to the high-quality milk source zone;
In terms of raw materials, BEBA Supreme milk base is not the same as ordinary formula, it is extracted in milk and hydrolyzed protein, which can be used to prevent protein allergy or relieve mild protein allergy symptoms;
Bellamy's organic milk source in Australia is organic milk solids (organic demineralized whey powder, organic whole milk or milk powder, organic lactose powder, organic skimmed milk or milk powder, organic whey protein concentrate), the freshness is average, but the milk powder from the organic milk source is considered the top product from a food safety point of view.
It should be noted that palm oil is added to the Australian Bellamy's 1st Stage 2, and BEBA Supreme has no added sensitive ingredients. Palm oil can provide the rich palmitic acid in breast milk, making milk powder closer to breast milk, and some milk powders use it as raw materials. However, palmitic acid is easy to combine with calcium and easy to produce saponification reactions, making the baby's stool hard and increasing the chance of constipation.
Nutritional formula
The basic formula is not much to say, BEBA Supreme's 6 conventional fortified formulas are fully added, DHA content is also good, and HMO human milk oligosaccharides are added to the characteristic fortified formula, which promotes immunity growth and can improve the activity of probiotics in the body.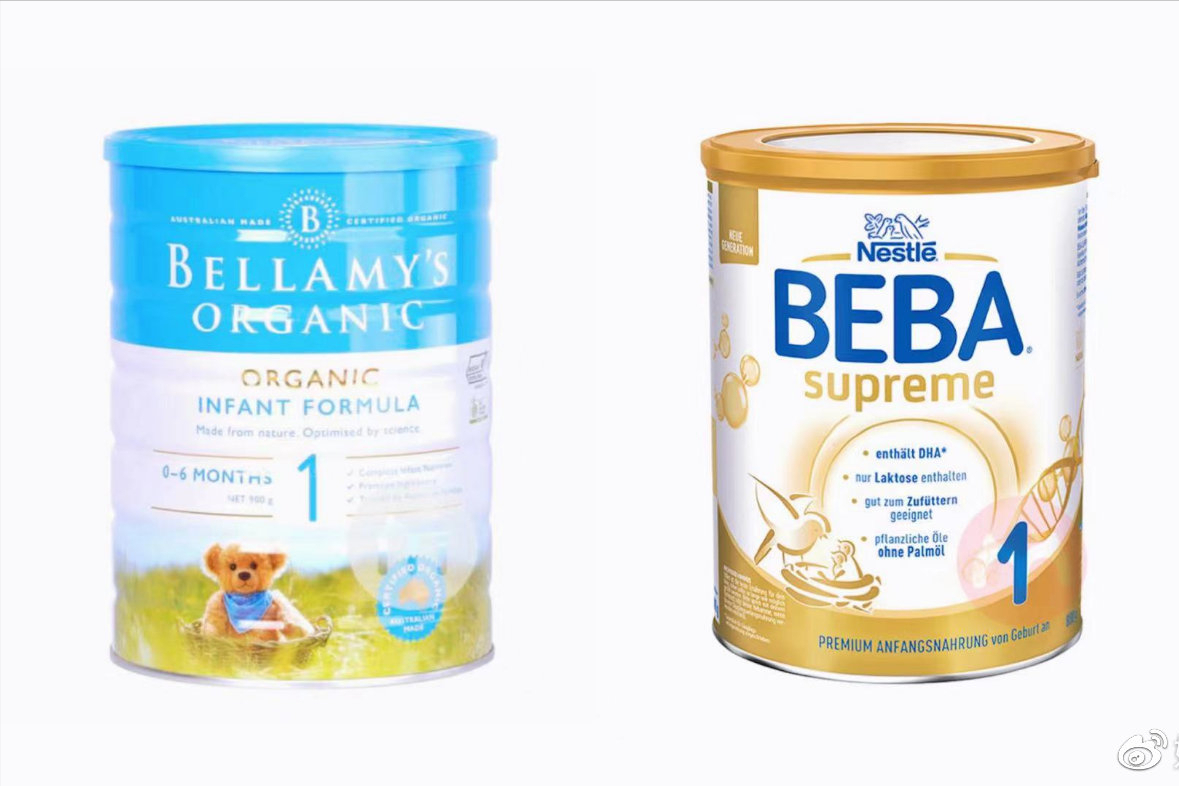 Australian Bellamy's Stage 1 and 2 lack taurine and nucleotides, and Stage 3 lacks ARA, taurine, nucleotides, and choline; The amount of DHA added is lower than BEBA Supreme, and the characteristic fortified formula is additive-free.
For the formula of Bellamy's in Australia, because it is an organic milk powder, organic certification restricts the milk powder from adding too many synthetic raw materials, so this milk powder is not added much.
Price-wise
Referring to the price of the international mommy APP, the price of each stage of Nestlé Nengen BEBA Supreme Edition is about 230/800g, and the price of each stage of Bellamy's organic milk powder is 189-229/900g.