This year's autumn and winter popular shoes have taken the warm route, sock boots, patent leather boots and so on.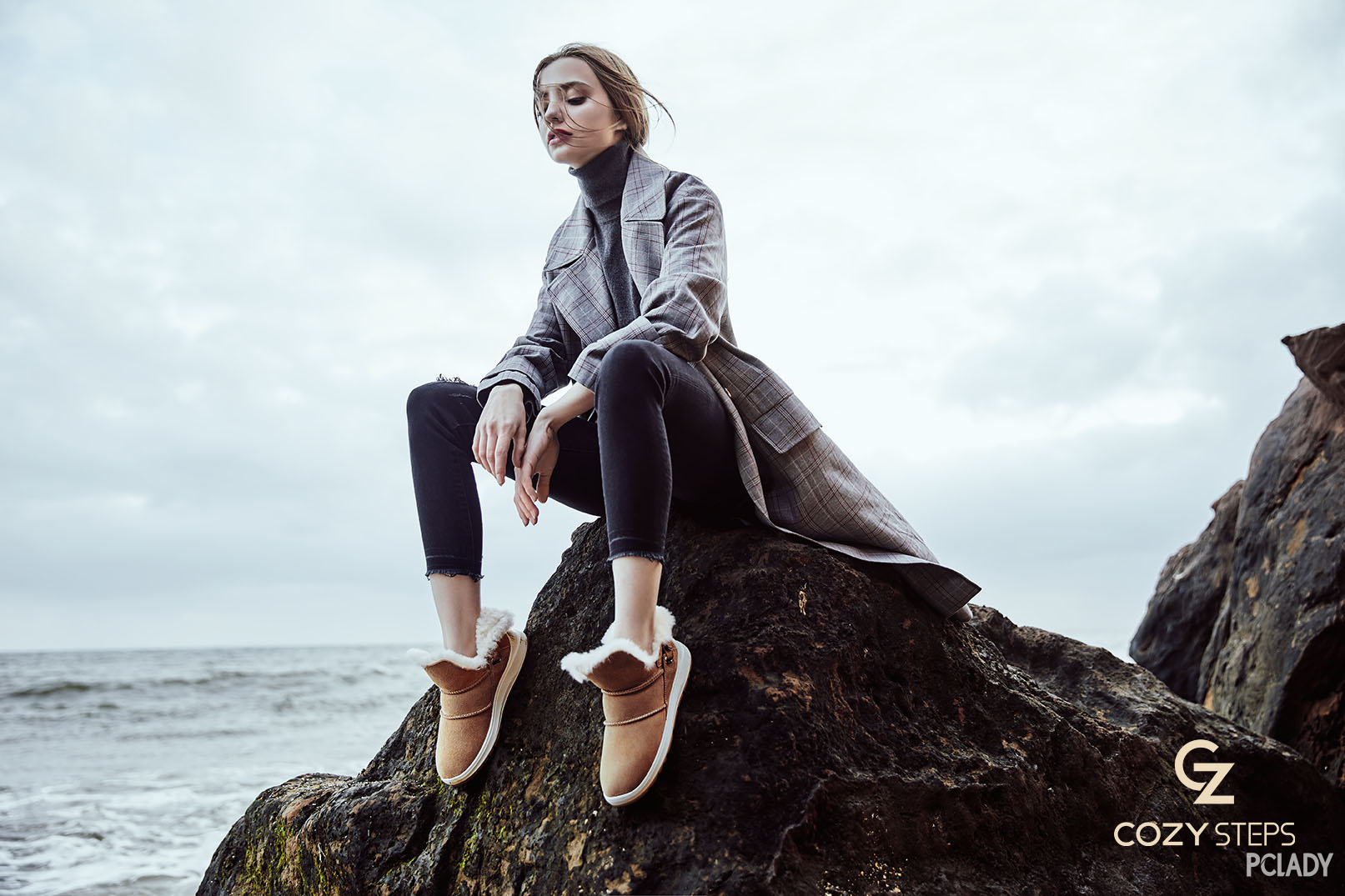 But in this cold and squiggish winter, how can you rely only on these looks? No amount of beautiful shoes can withstand the cold, only snow boots can make you feel both warm and graceful!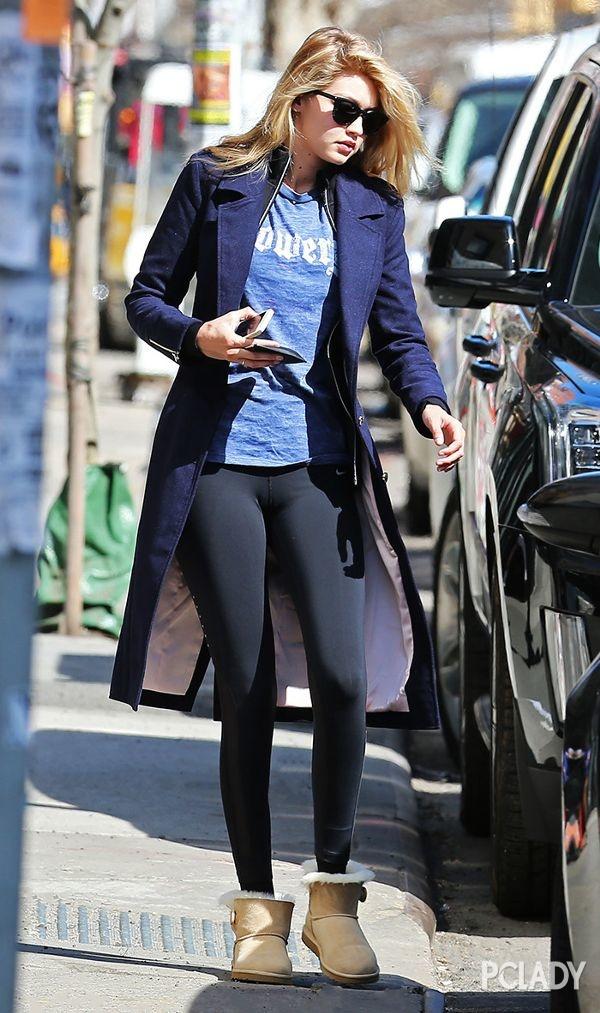 The thick fur of the snow boots is first-class in warmth, but it is easy to give people a cumbersome, dull feeling. Despite this, fashion elves do not believe in its evil, and have put on this pair of super difficult snow boots to test their matching level.
Celebrities wear it to events, wear it in private, and Lady Gaga doesn't even let it go for a walk on the beach…
Do you think wearing snow boots will sacrifice some of your looks? In fact, as long as you choose the right style, what is thick, bloated, and round in soil does not exist at all.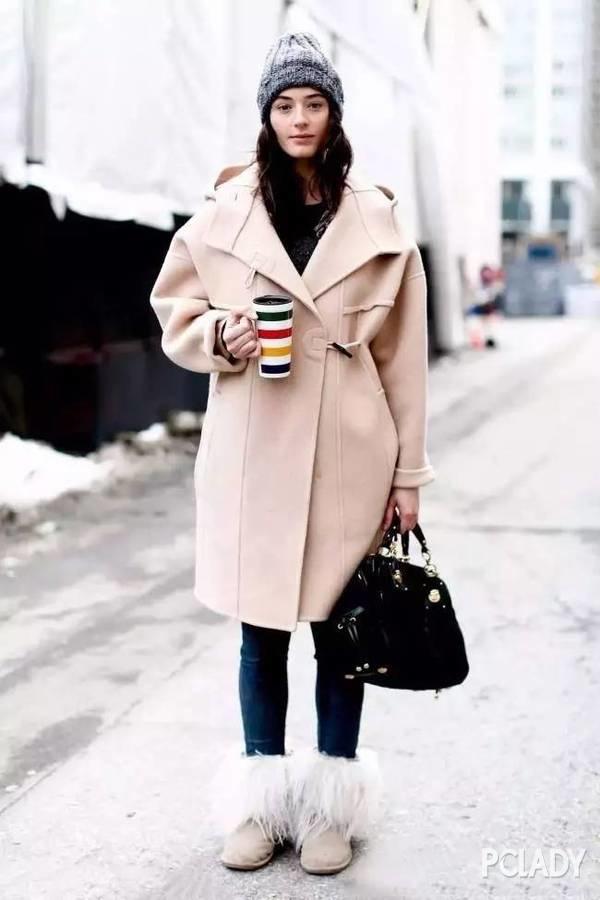 How to choose a pair of skinny and stylish snow boots?
(1) Height selection: short cylinder VS high cylinder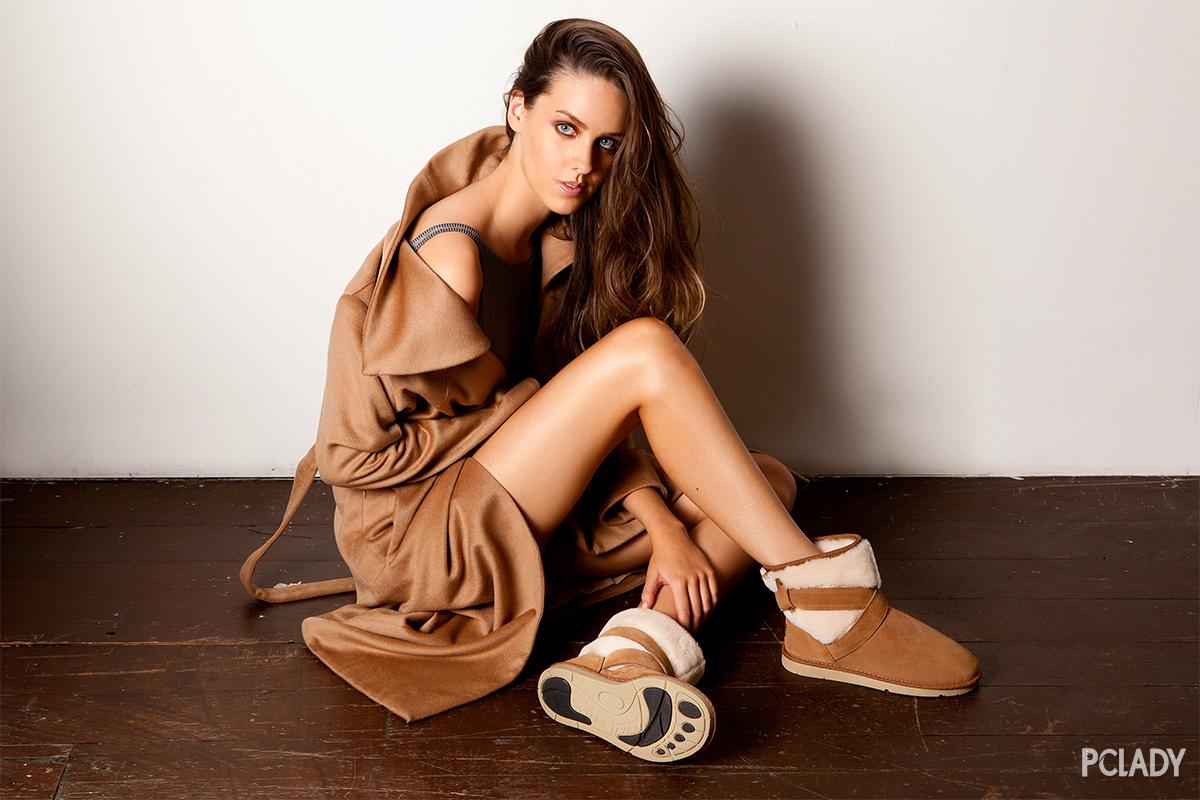 In general, snow boots with short barrels make people look more upright than barrels. Among them, the ankle-length snow boots are the least picky, whether worn with bare legs or with fitness pants, the legs can appear thin and long, refreshing and not bulky at all, a must-have for small girls.
Conversely, snow boots with longer barrel heights are harder to handle. The style with a length just stuck in the calf belly is the most difficult to control, and if the calf line is more prominent, it will appear stronger.

Because plump snow boots visually make people's legs twice as thick, don't try the long tube model if it's not a small bird leg.
(2) Choice of style: simple VS complex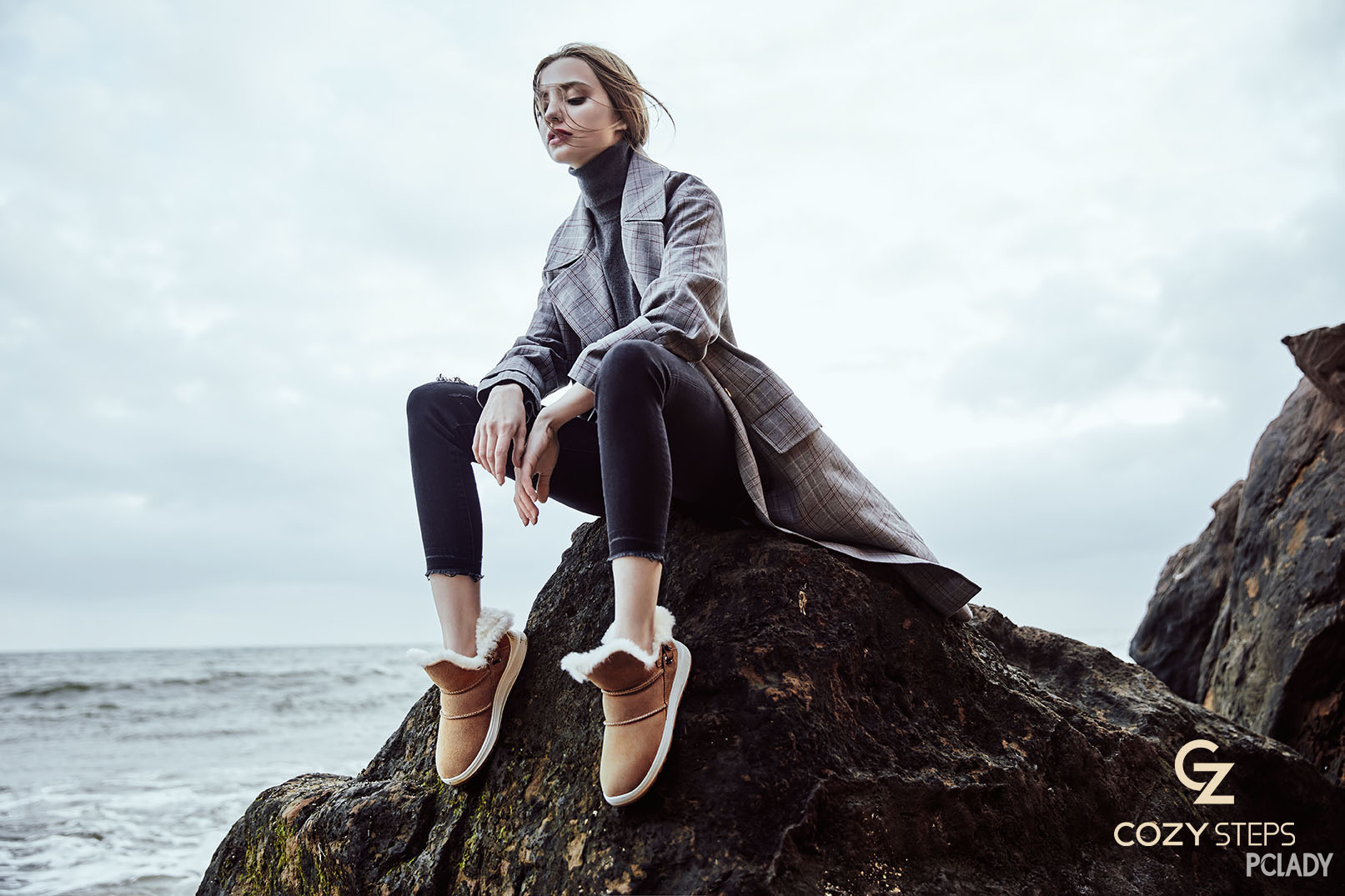 Snow boots themselves have a sense of expansion, and complex designs and styles will aggravate this thick feeling, so the more basic and simple the style, the more it can modify the leg shape.
And too much decoration on the shoes will destroy the smooth line of the legs, it seems that the proportions are cut off will appear thicker and shorter legs, who wears who is bulky, without the long legs of the supermodel one meter eight, decisively give up!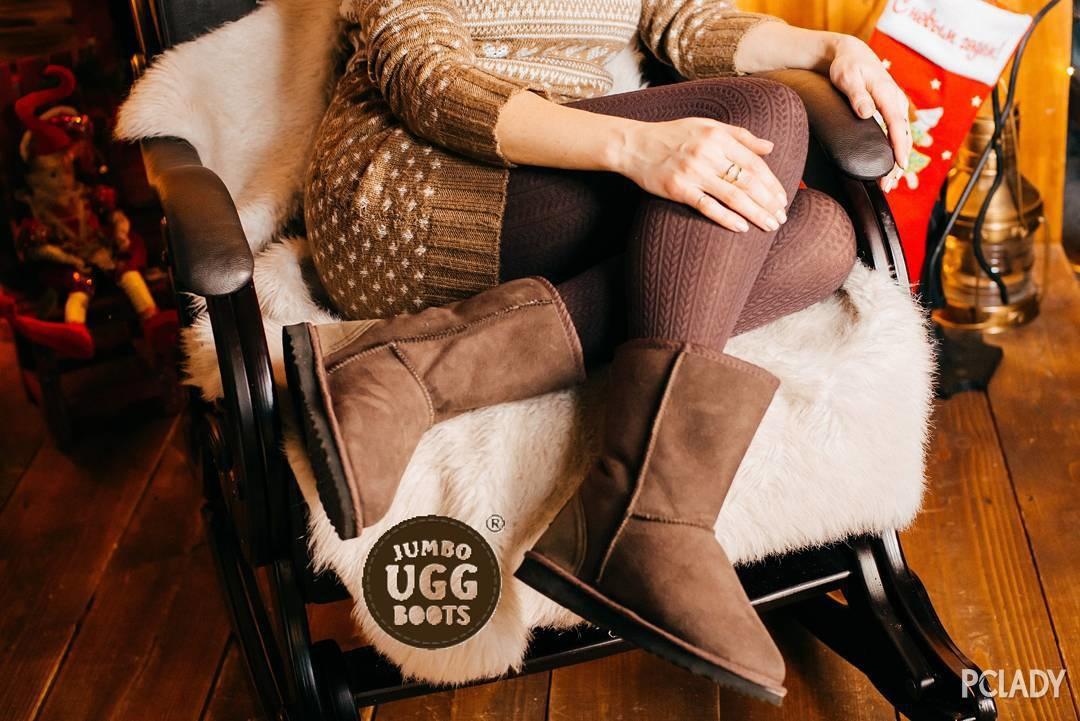 (3) Color selection: basic color VS bright color
For snow boots that are difficult to change, the most basic black and brown are versatile and most error-prone colors, and with black leggings or leggings, it is simply not too thin.
Basic models in light colors such as gray and brown can have the same slimming effect as long as they are paired with bottoms of similar colors.
But remember to avoid all kinds of bright colors, such as light blue, purple, green… Because light colors have a visually expanding effect, snow boots look more prominent, the shorter their legs appear.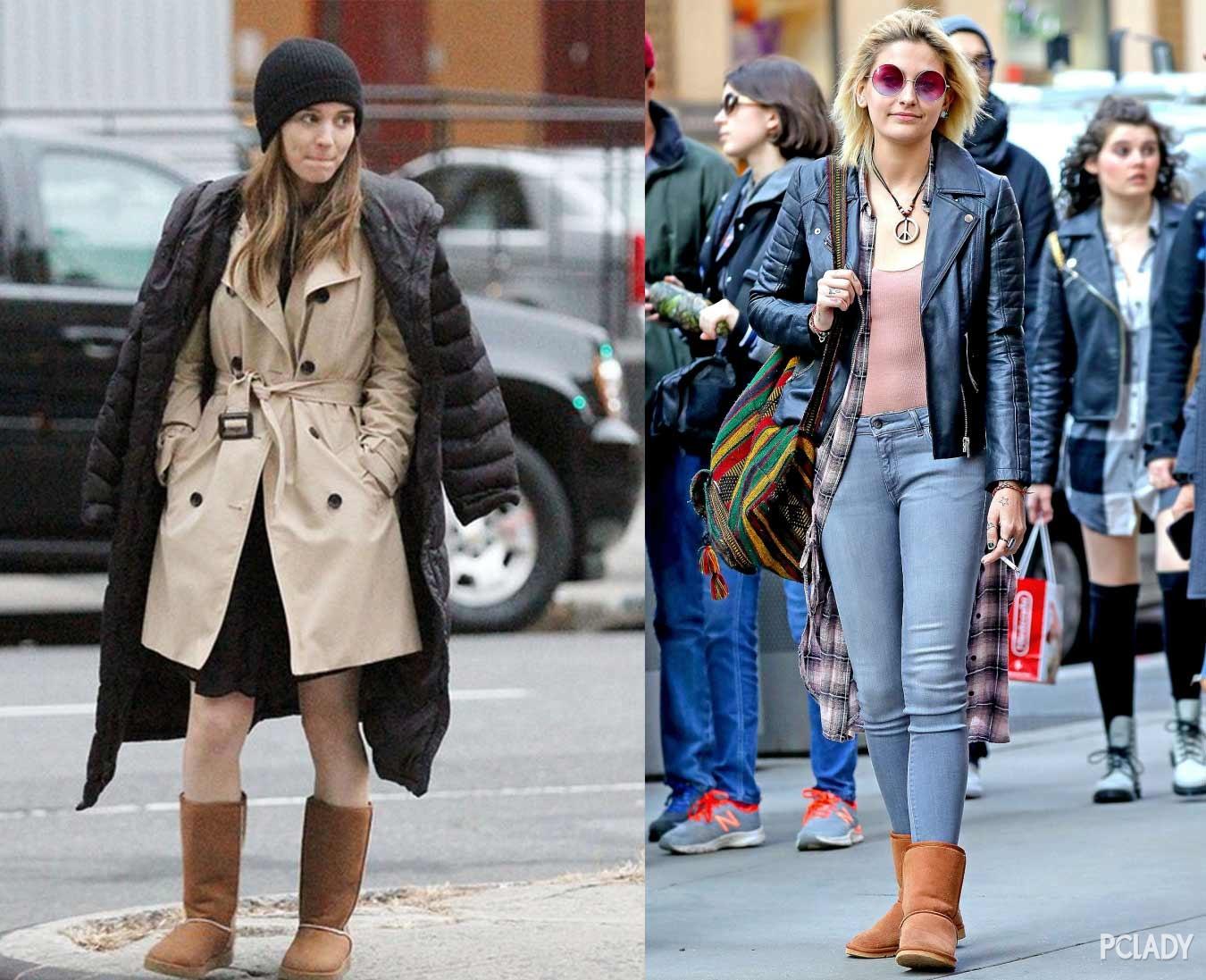 What brands are worth buying?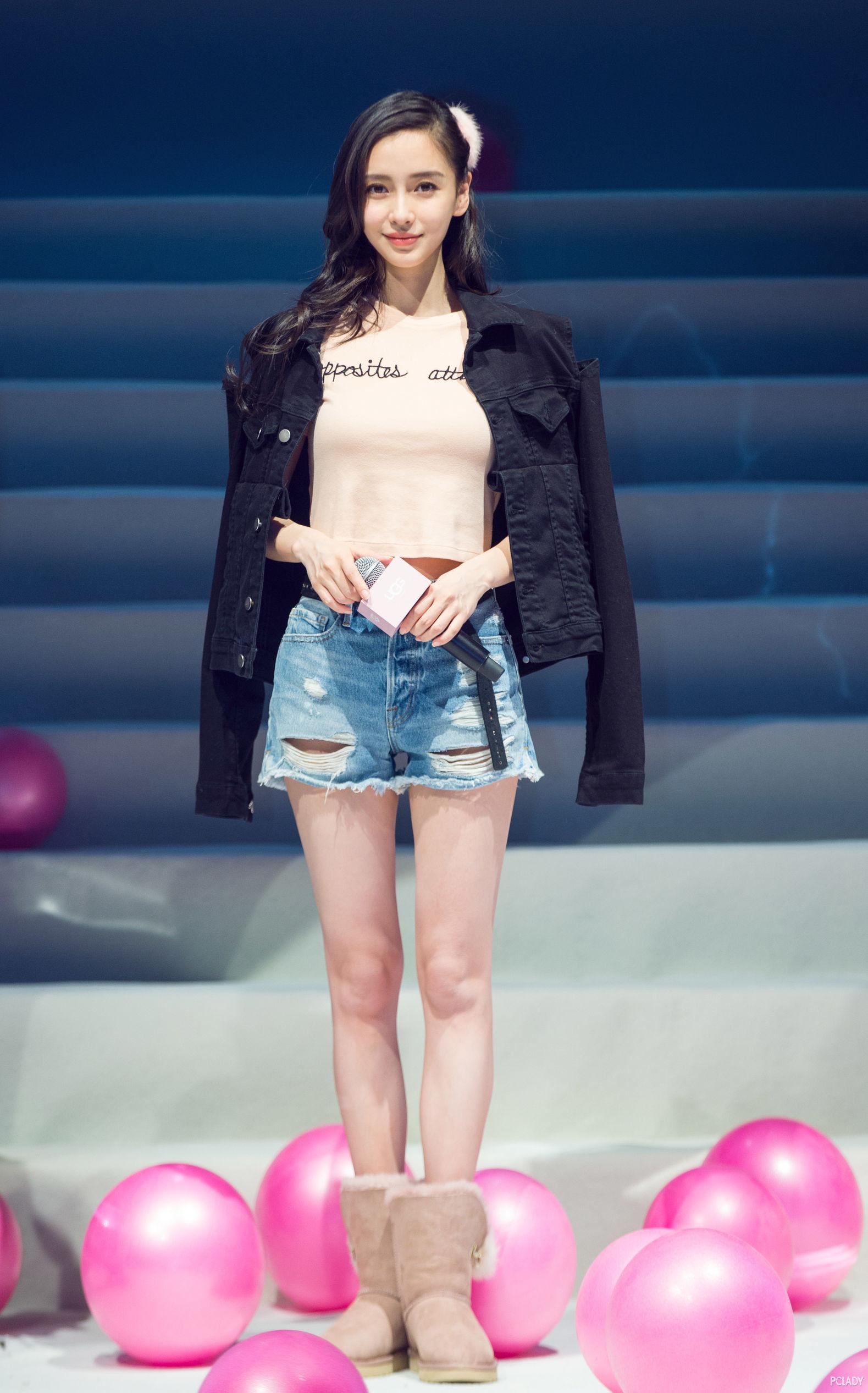 Learn how to choose a snow boot that suits you, where to buy it, what to buy is the most important. When it comes to snow boots, only UGG comes to mind? These three brands are unexpected in both style and quality, and you must know.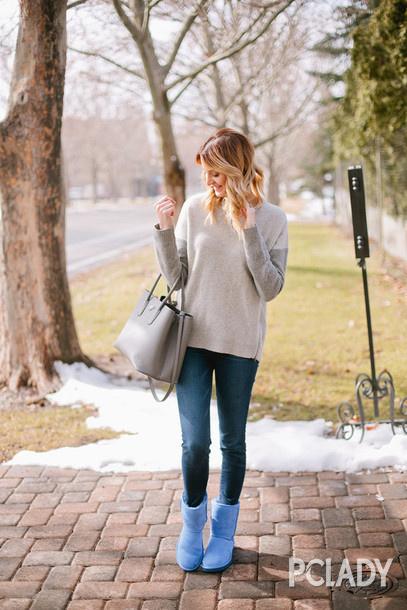 CELEBRITY BLOGGER FAVORITE: COZY STEPS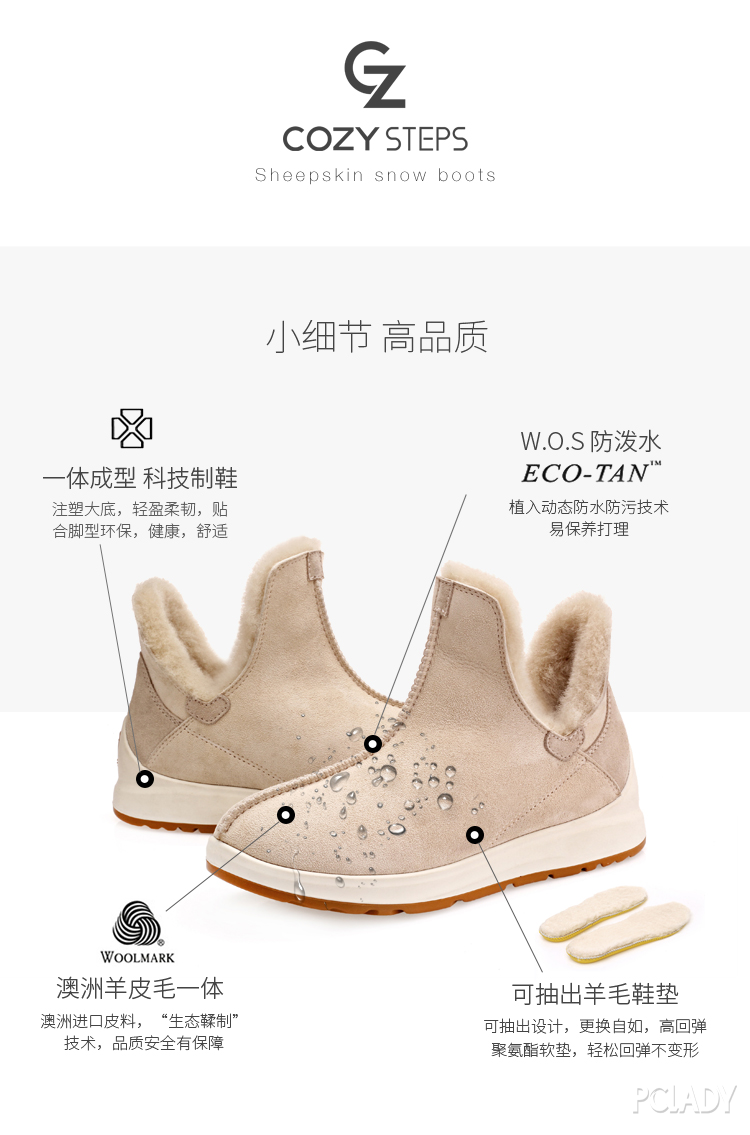 Speaking of snow boots, I have to mention COZY STEPS, the snow boot series launched by its family is the same as UGG in terms of comfort and appearance, and the price is moderate, the texture is a big brand, it can be said to be a super conscientious shoe brand.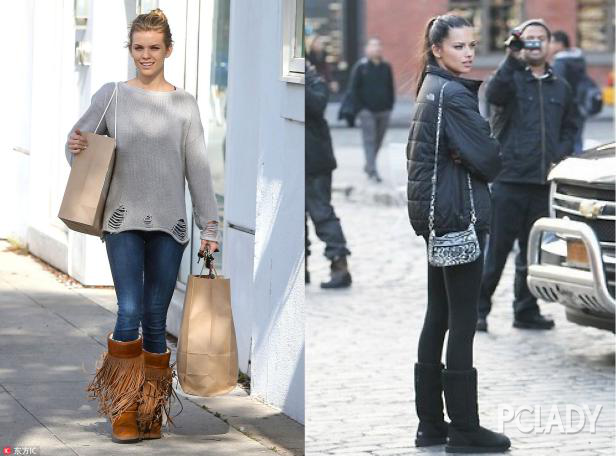 The COZY STEPS brand was founded in 1994 and is part of the Grammy fashion group. It integrates traditional and modern technology, and is still one of the few snow boot brands, with absolute guarantees in workmanship and quality. High appearance and good quality, no wonder stars and fashion elites are wearing it.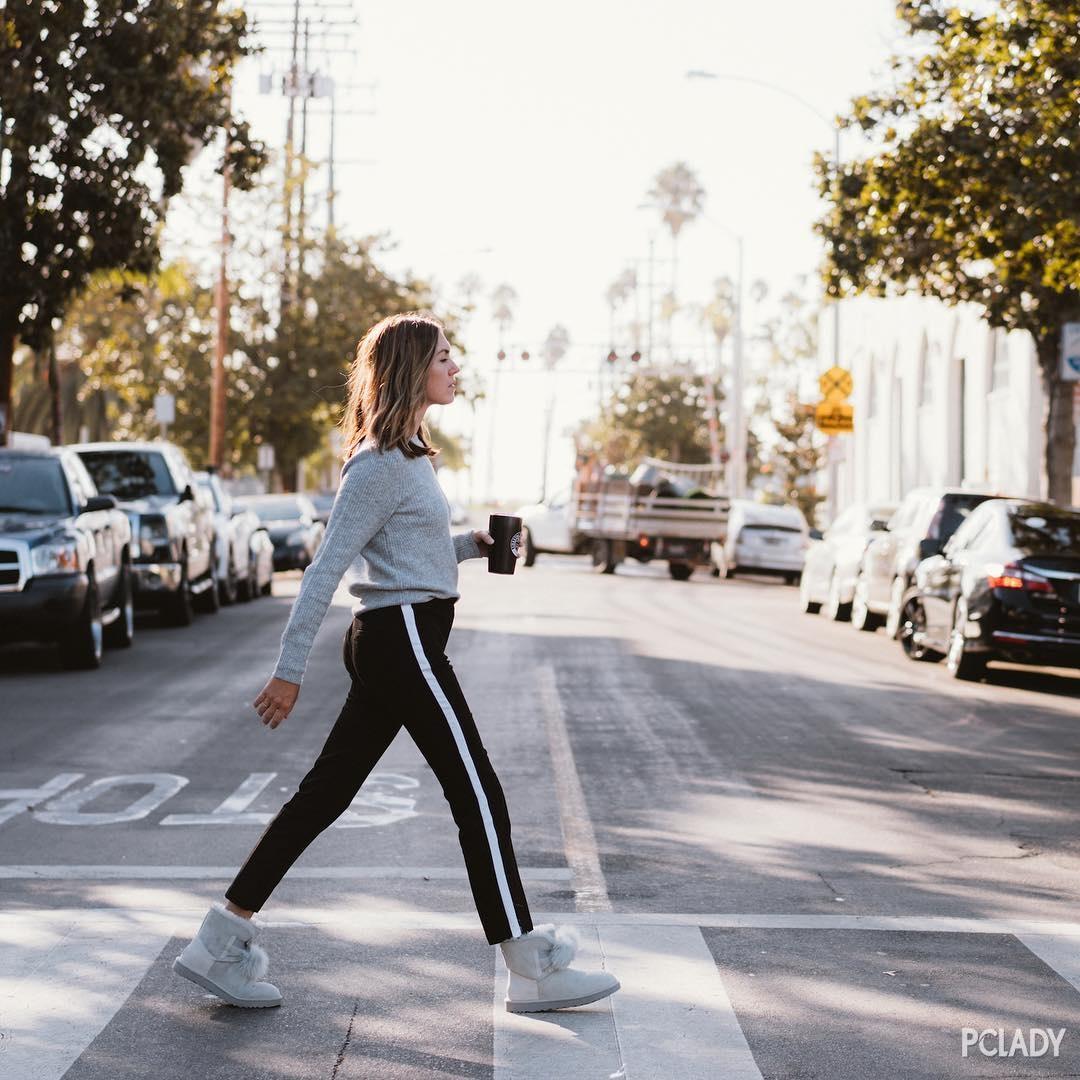 Each pair of shoes is in line with human foot ergonomics and fits perfectly to the feet, so you don't get tired when walking.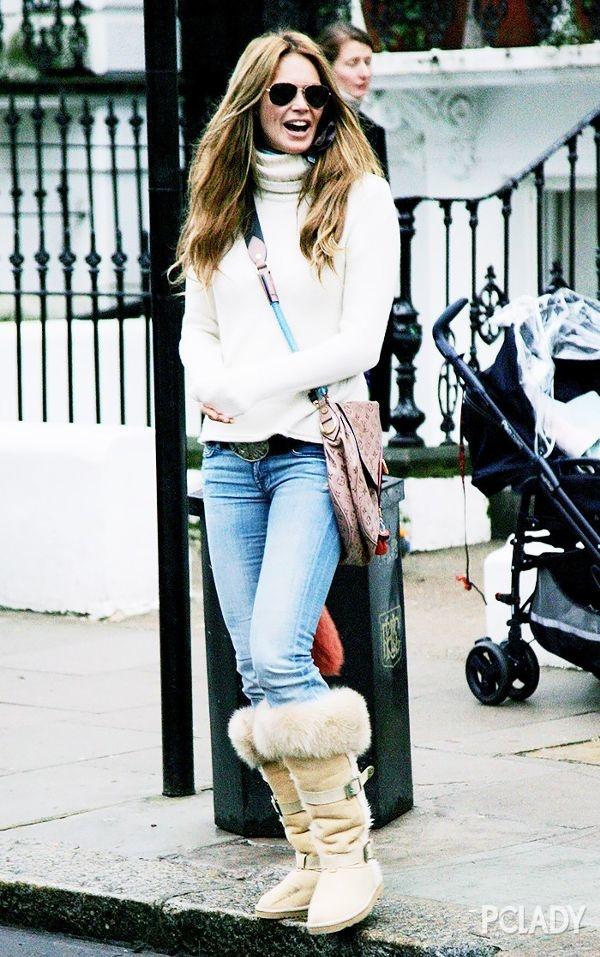 One of the most recommended is its new V series. Unlike traditional snow boots, this series of large V-shaped designs breaks the bulkiness of traditional snow boots, just exposing the ankles and better lengthening the legs. And the slim fit makes the feet more delicate.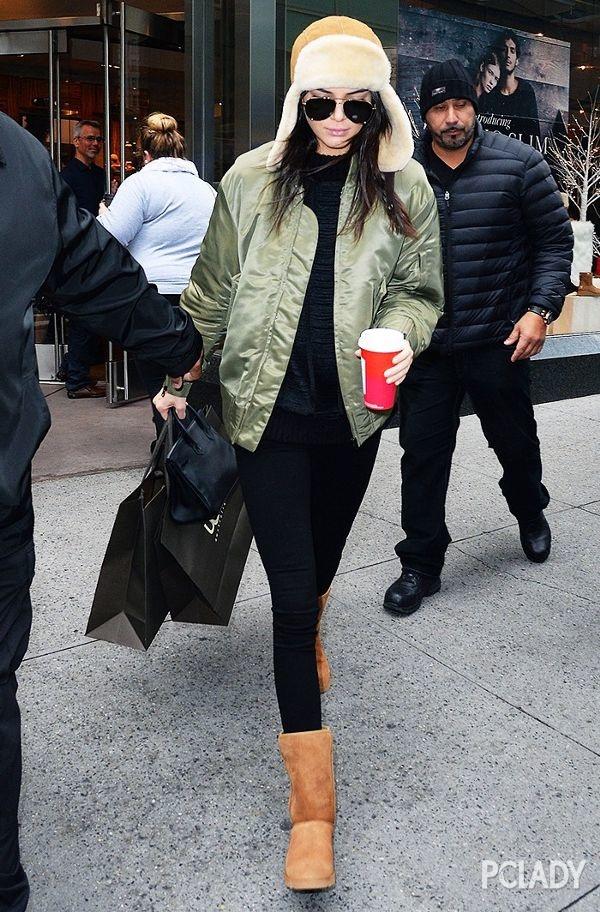 The V series also adopts the world's advanced one-piece shoemaking process, and its fusion technology makes the polyurethane sole more flexible and non-slip and wear-resistant than the traditional EVA outsole. Lambskin with fur wrapped around the feet, soft and warm.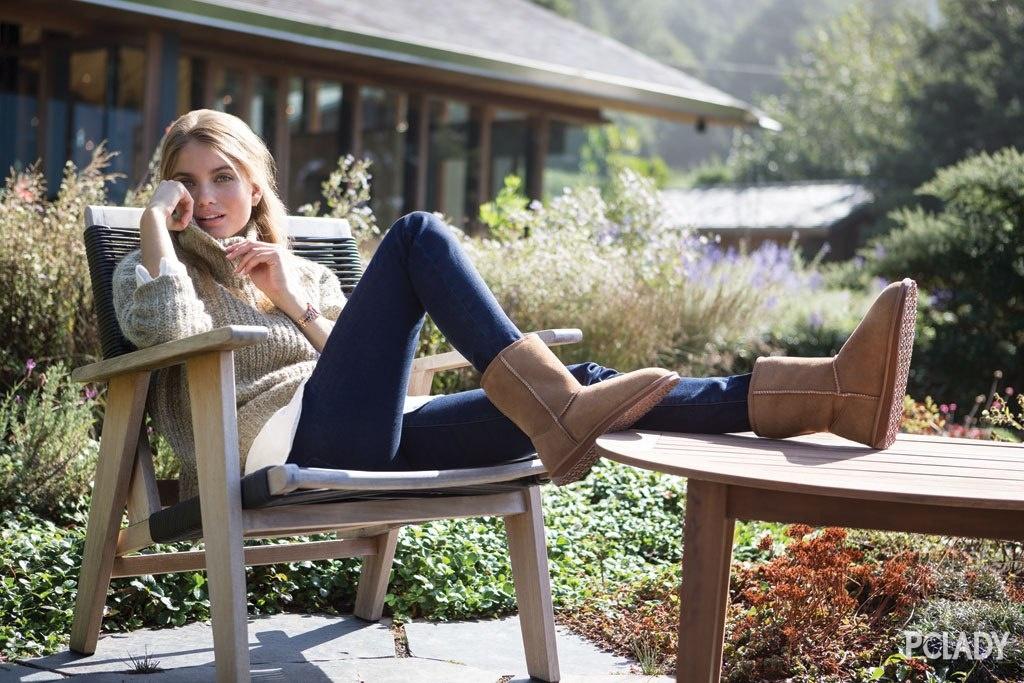 The adjustable rear hook buckle design not only strengthens the design sense of the side of the shoe, but also brings more flexibility to the comfort adjustment of the shoe, and the unique arch strengthens the support design to bring a better comfortable walking experience for walking, fashionable and practical.
The design of the insole is also very user-friendly, COZY STEPS' insole is made of removable wool insoles different from other brands of snow boots, and is made of polyurethane material, which has high resilience, breathability and compression set resistance, which can reduce walking vibration.
Fashionable and down-to-wear: EMU Australia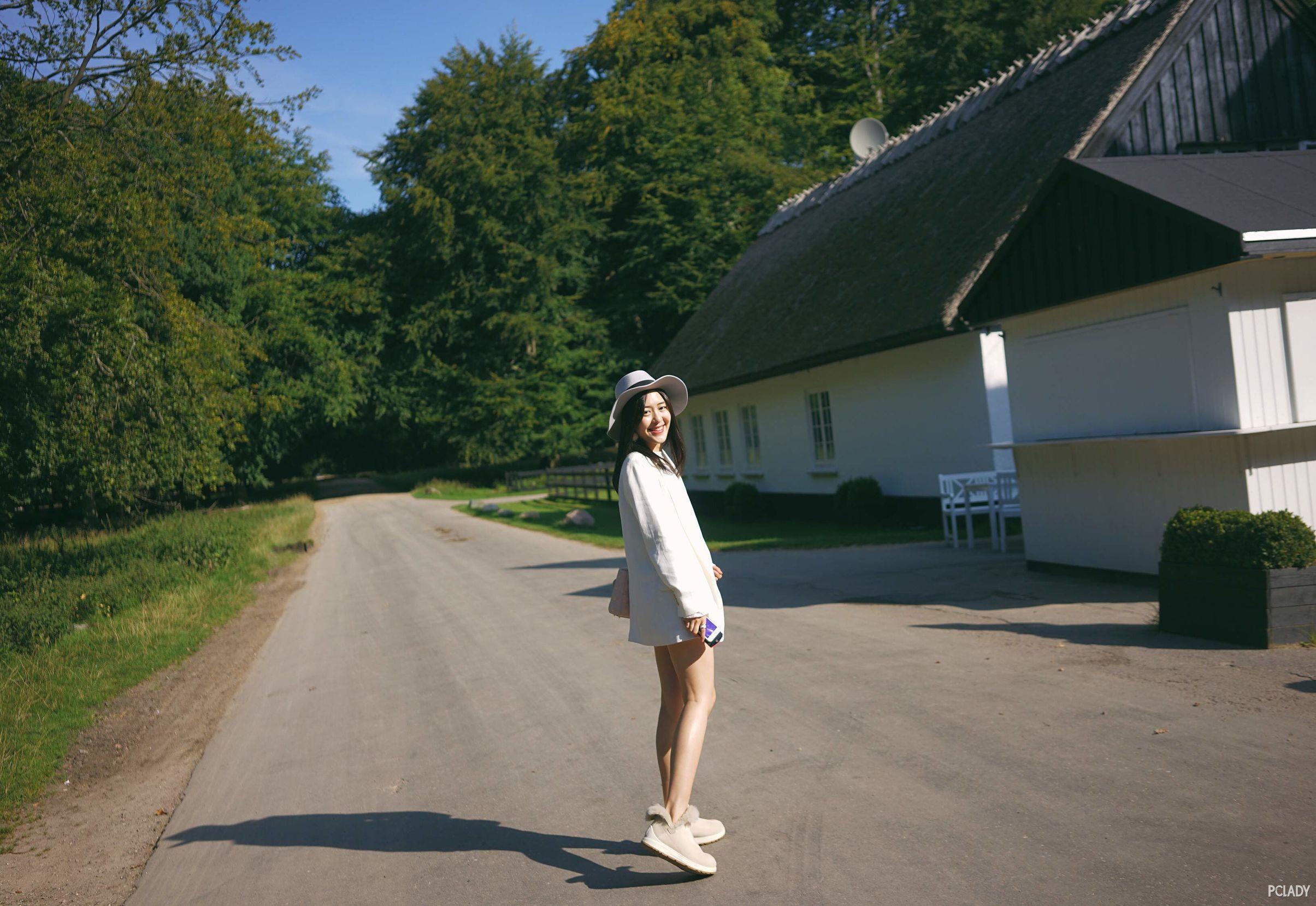 EMU Australia was founded in 1978, the world's most famous snow boot brand — a sub-brand of UGG, and is the only Australian indigenous snow boot brand among the first-line snow boot brands such as UGG and YellowEarth.
Geelong, based in Melbourne, Australia, is the world's best quality wool growing region. In addition to the classic style, EMU has added Chelsea boots, Martin boots and other shoe shapes in terms of design, making snow boots more fashionable while maintaining warmth.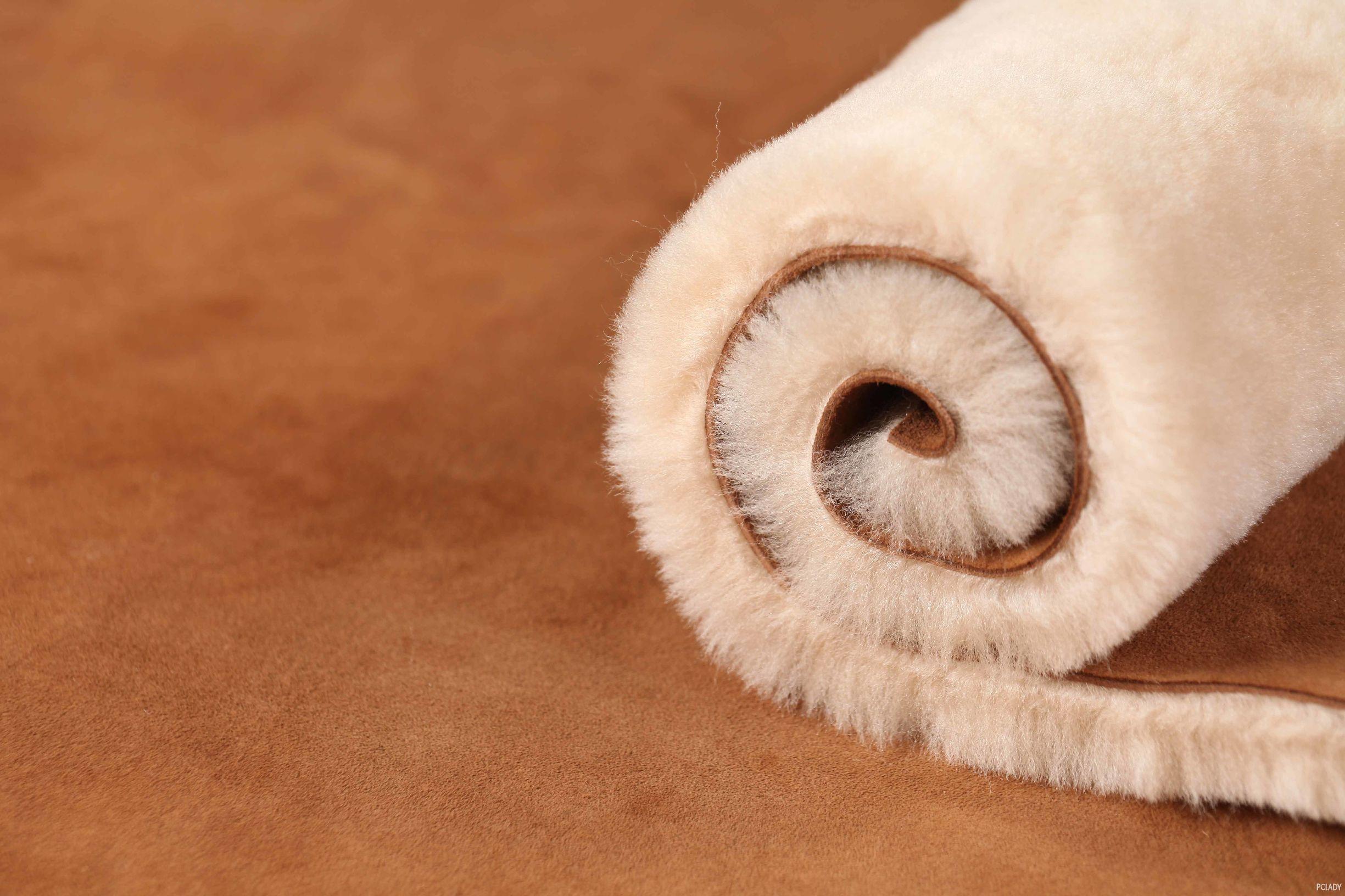 How could EMU, who is at the forefront of the trend, miss this year's most rammed fur slippers, and the plush cute style can be used as a house slippers or go out on the street.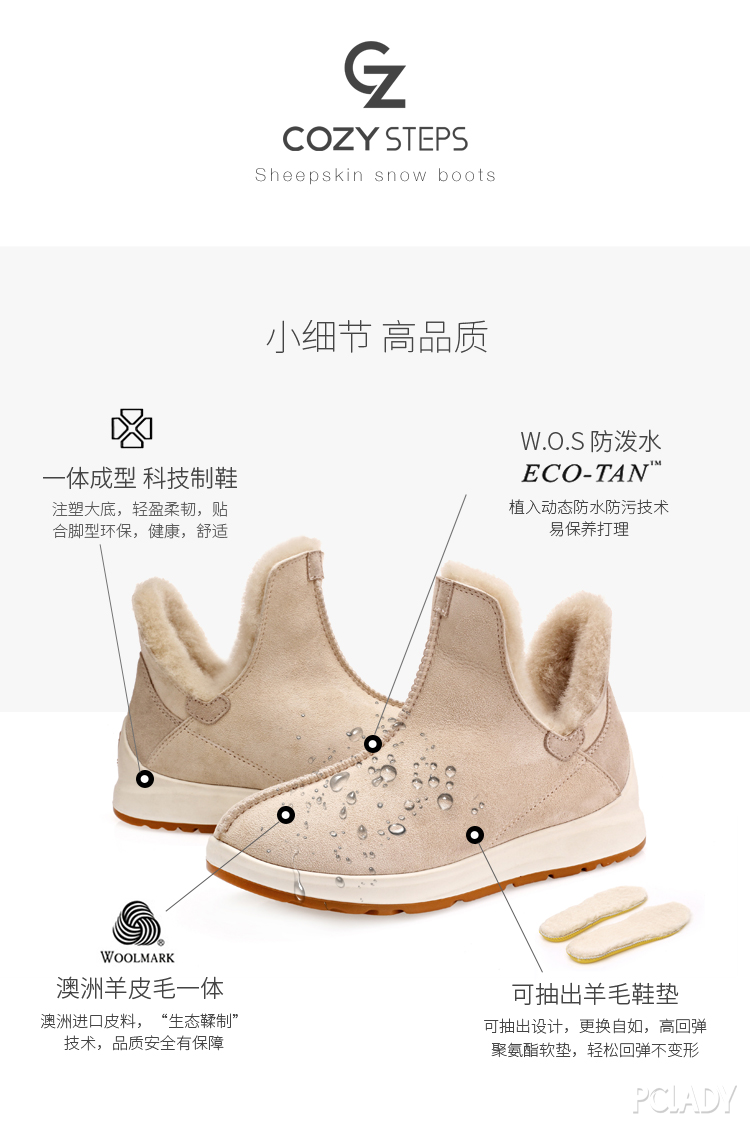 The style is very prominent, practical, and it is very worth buying.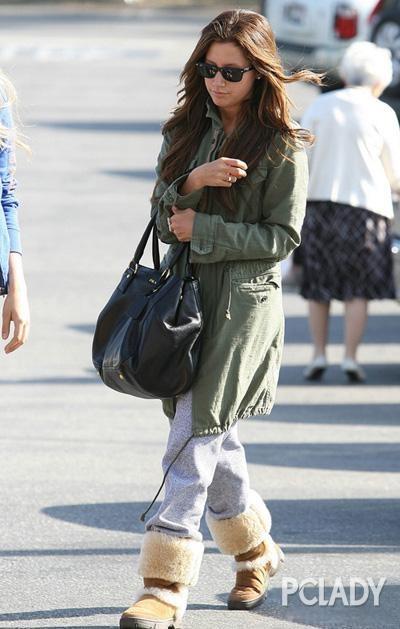 A must-have for girls with a great value for money: Jumbo UGG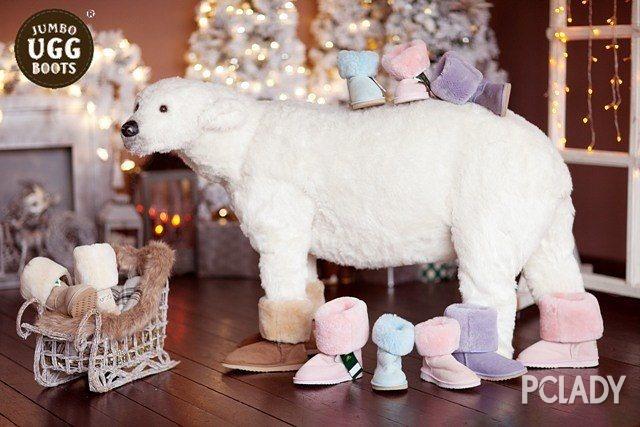 Jumbo UGG is also from Australia, unlike other big brands, Jumbo adheres to the traditional craftsmanship all handmade, without the meticulousness of other brands, but shows a rough, wild lazy and extravagant.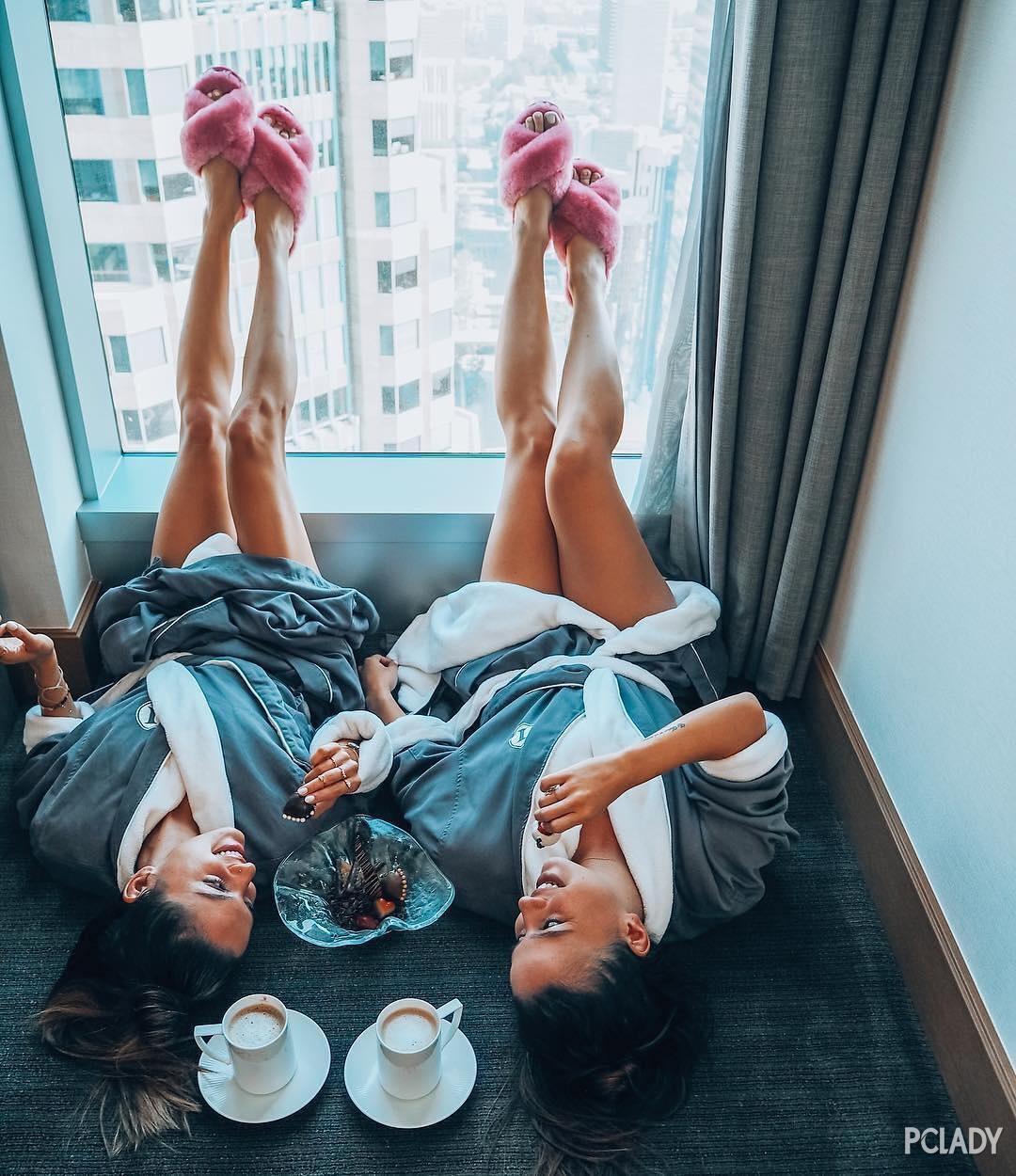 Because it is all handmade, the Jumbo surface is quite delicate and soft to the touch, and the toe cap is more slender and delicate than the classic UGG, which has faded the bulky feeling of snow boots.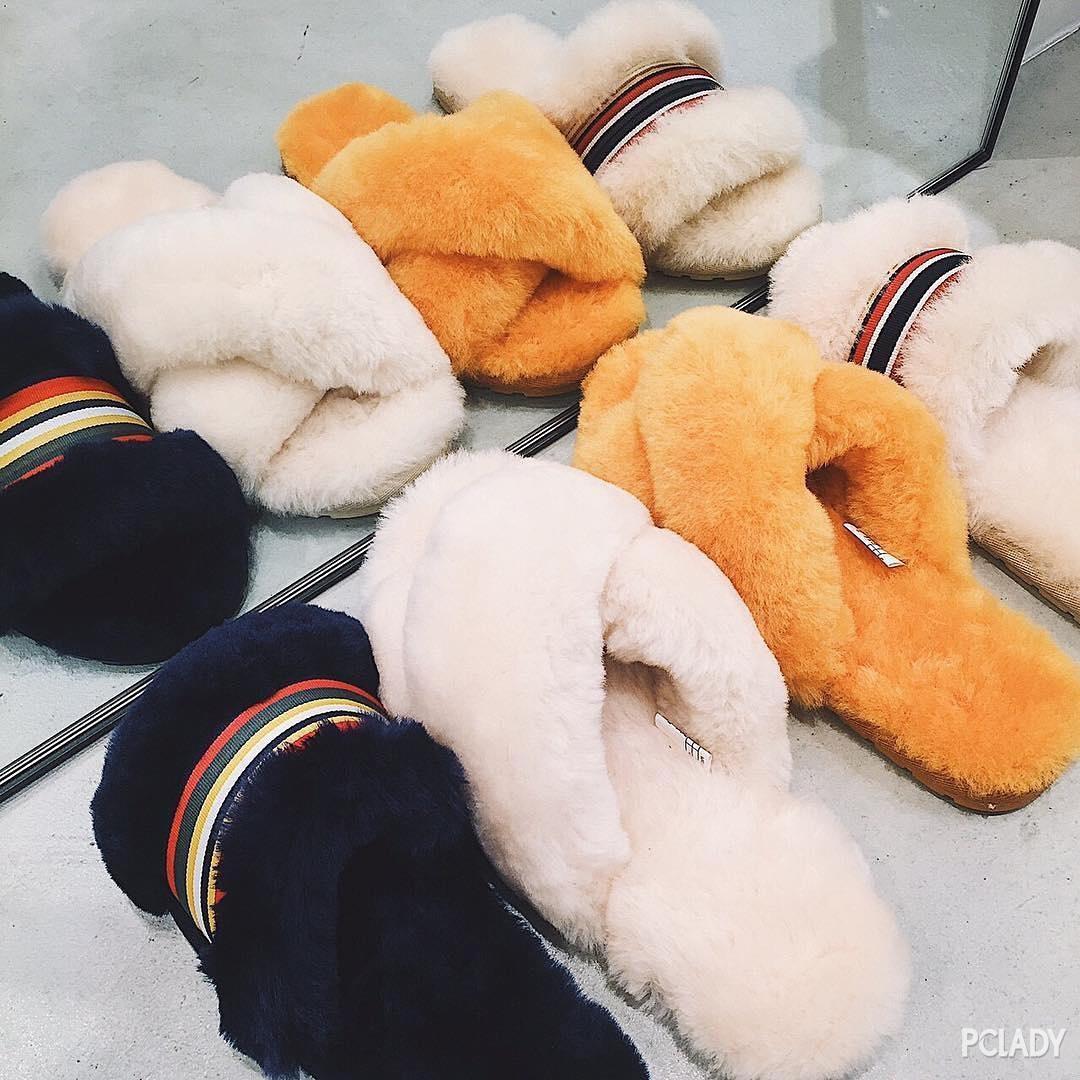 The color of the shoes is also richer, in addition to the most basic black, brown, gray, there are some pink colors of girly heart explosion, although it is more difficult to match, but it is simply a tender artifact.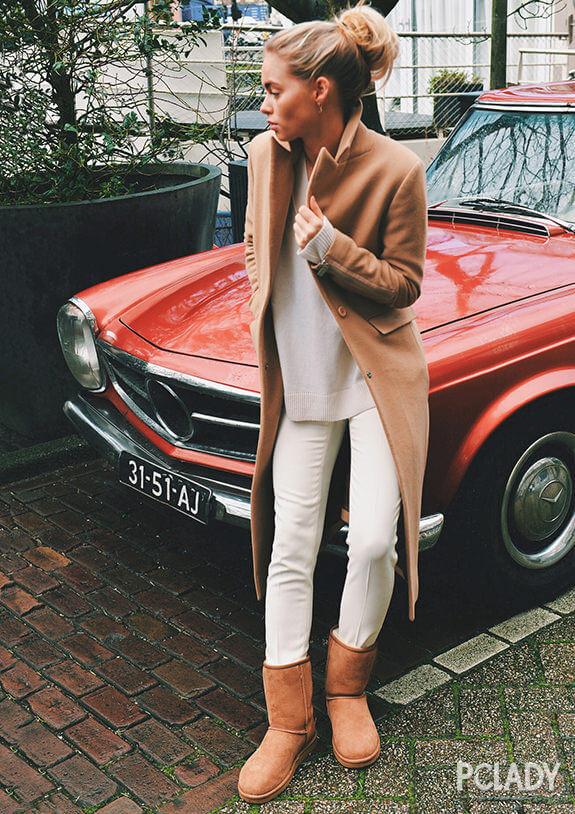 Compared with big brands of snow boots, Jumbo is relatively low in price and quite cost-effective.