Jurai: Innovate in inheritance and warm the world with traditional Chinese medicine
Text/Zhang Hua Photo/Interviewee provided
In the past 27 years, in order to realize the "dream of traditional Chinese medicine" for many years, Guangdong New South Group has been committed to building a modern traditional Chinese medicine industrial system, and gradually built a whole industrial chain of traditional Chinese medicine integrating planting, research and development, production and sales.
At present, the great health cause of Guangdong New South Group is booming, artemisinin antimalarial project to the world, Deng Lao Jinfang brand upgrade, Zihetang Chinese medicine chain nationwide, innovative new crown vaccine orderly research and development… Zhu Lai, chairman of New Southern Group, said that New Southern Health will continue to adhere to the feelings of Chinese medicine and the world, innovate in inheritance, transcend in development, continuously promote Chinese medicine culture, and warm the world with Chinese medicine.
A Deng Lao Qing crown drink prevention, artemisinin treatment "one prevention and one treatment" to block the new crown virus
At the beginning of 2020, in the face of the sudden outbreak of the new coronavirus, New Southern Group, which has rich experience and resources in the field of traditional Chinese medicine, immediately began to develop drugs for the prevention and treatment of the new coronavirus. Guangdong New Southern Institute of Traditional Chinese Medicine – "Deng Tietao Teacher Inheritance Team" responded quickly, cooperated with Guangzhou University of Chinese Medicine Science and Technology Industrial Park, based on the academic experience of Professor Deng Tietao, a master of traditional Chinese medicine, on the basis of the 2003 anti-SARS prescription, combined with the characteristics of the new crown virus, quickly developed "Deng Lao Qing Guan Drink" for the prevention of viral infection. The experimental results of Guangzhou Institute of Respiratory Health showed that Deng Laoqing Guan Drink had an inhibitory effect on the cytopathology of Vero E6 cells infected with the new coronavirus in vitro.
Zhu Lai held two bags of "Deng Lao Qingguan Drink" granular powder and said to reporters: "The prescription of this powder is taken from the classic famous five-flavor disinfectant drink, of which honeysuckle has the effect of clearing heat and detoxification, cooling blood and pharyngeal, inhibiting influenza virus has significant effect, the whole prescription is both clear heat and detoxification without being too bitter cold, the taste is sweet and mild, more than 3 yuan a bag, brew two bags a day, and the effect of preventing virus infection is very good." "
What is even more exciting is that New South Group's early investment of more than 5 billion yuan in the development of fist products – artemisinininpiperaquine tablets, the antiviral effect is unexpected. From April to May 2020, the scientific research team of New South cooperated in the treatment of new coronary pneumonia in the Eighth People's Hospital of Guangzhou and the Hongqi Hospital Affiliated to Mudanjiang Medical College of Heilongjiang Province. "We selected a total of 85 cases in the experimental group and 63 cases in the control group. Artemisinpiperaquine tablets have been clinically found to be safe and effective in the treatment of mild and common new coronary pneumonia, with an average negative conversion time of 8.3 days, a 21-day negative conversion rate of 98.8%, and a 28-day negative conversion rate of 100%. "Preliminary clinical observations show that the experimental group using artemisininpiperaquine tablets for 7 days and taking 8 tablets for the treatment of mild and common new coronary pneumonia is safe and effective, and the patient is well tolerated." "
It is understood that artemisinininpiperaquine tablets have been clinically used abroad to treat new crown pneumonia. The research work of artemisininpiperaquine tablets to expand the indication for the treatment of new coronary pneumonia is advancing in an orderly manner in accordance with the requirements of relevant departments in China.
B Cure the disease before it happens, and build a healthy station Zihetang at the doorstep to standardize the national chain
"Integrated use of traditional Chinese medicine and Western medicine" is a major feature of China's current epidemic prevention and control. Traditional Chinese medicine integrates preventive health care, disease treatment and rehabilitation and wellness, which is in line with the concept of healthy China and is also the content and path of building a "prevention-oriented" public health system.
In order to allow community residents to obtain health consultation, physical examination, physical examination and methods to condition the body and prevent diseases at their doorstep, New South Group has set up Zihetang Health Station and Traditional Chinese Medicine Clinic across the country. "Some common diseases, chronic diseases, sub-health conditions, etc. can be treated by traditional Chinese medicine at the health station." "The doctor will give a four-in-one solution according to the constitution, namely 'a bottle of tea, a bowl of soup, a medical technology (physiotherapy, massage, acupuncture, moxibustion, etc.) and a healthy lifestyle'. Residents around the community can use the prescription of the master of traditional Chinese medicine, and the whole people can enjoy the 'simple examination' of traditional Chinese medicine, realize 'prevention of major diseases, treatment of minor diseases, and regulation of chronic diseases', so that the wisdom of traditional Chinese medicine can benefit the public. "
It is reported that at present, Zihetang Traditional Chinese Medicine Chain, an independent or embedded light Chinese medicine clinic + health station model, takes Guangdong as a model market and has opened a number of cities such as Guangzhou, Meizhou, Shenzhen, Shantou, Chaozhou, Dongguan and so on. Zhu Lai introduced: "Through the preliminary exploration of the current 30 health stations, we are carrying out the standardization construction of the project. In the future, it will also deploy 20,000 health stations across the country, build a four-level 'Zihetang Traditional Chinese Medicine Chain' at the city, district, county and town levels, and build a health management service platform covering the whole life cycle of traditional Chinese medicine treatment for the whole people. "
C Inherit a century-old way of good cultivation
Create a "Deng Lao Jinfang" health care brand
With the acceleration of China's social aging, the proportion of sub-healthy people continues to increase, and the health needs of young people are becoming increasingly personalized and differentiated, and the big health market presents a new situation and demand.
In March 2021, the Deng Lao herbal tea brand strategy under New South Group was upgraded to a national medical health brand – "Deng Lao Jinfang", which developed from simple herbal tea products to various forms of products such as health preservation, nourishment and conditioning, granules, etc., and gradually extended to health and wellness services. It is understood that "Deng Lao Jinfang" ingenuity to create three series of products: nursing, conditioning and light care. According to the experimental report provided by the Science and Technology Industrial Park of Guangzhou University of Chinese Medicine, the elderly care series products can alleviate various sub-health conditions of the target population; A series of conditioning products, including Qingguan Drink, Anning Tea, Coix Wet Ointment, Goji Double Ginger Tea, Almond Orange Red Ointment, etc., as daily conditioning products, to solve everyone's daily health care troubles; The light care series products of "big country doctor, small light care" include tangerine peel dissipation plant drink, red bean turtle ointment, tangerine peel hawthorn core jelly, almond orange gummies, etc., which meet the health needs of young people at present.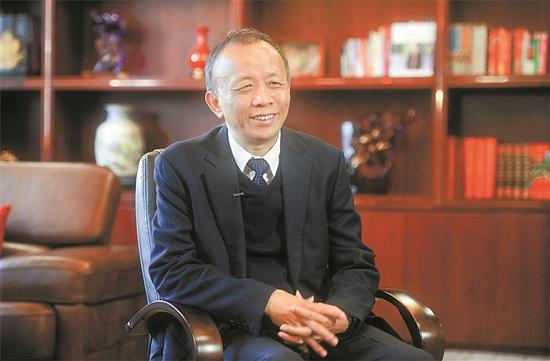 "Deng Lao Jinfang's brand concept stems from Deng Lao's concept of 'health care is more important than curing diseases, nurturing body and mind, and treating diseases before they occur'." Zhu Lai introduced, "Deng Lao Jinfang uses the classic prescription of Deng Tietao, a master of traditional Chinese medicine, most of which are Chinese medicinal materials with the same origin as medicine and food, using high-tech new resource food raw materials, and the taste meets the needs of young people. "
It is reported that Deng Lao Jinfang Pharmaceutical Technology Group, a subsidiary of New South Group, has reached strategic cooperation with many enterprises such as Eternal Asia, Yangcheng Health Pharmaceutical, Ping An Health, etc., which means that Deng Lao Jinfang, a national medical health care brand, will accelerate the layout of the national market and comprehensively develop the health industry.
D. "Artemisinin Antimalarial Project" to create China's business card and establish "Meizhou health industry model"
In order to support the R&D and production of compound artemisinin drugs, New South Group invested more than 300 million yuan in 2004 to establish Guangdong New Southern Artemisia Pharmaceutical Co., Ltd. in Meizhou, Guangdong.
Artemisinpiperaquine tablets, a drug independently developed by Guangdong New South Artemisia Artemisia Pharmaceutical Co., Ltd., has obtained patent authorization in 40 countries and has been approved for marketing in more than 20 African countries where malaria is endemic, including Nigeria, Tanzania and Kenya. Since 2006, Guangdong New South Artemisinin Pharmaceutical Co., Ltd. has successfully saved the lives of millions of African people with original compound artemisinin drugs through the implementation of the "Compound Artemisinin Rapid Malaria Eradication Project", becoming a "Chinese business card" for aid to Africa.
After more than ten years of efforts, the cultivation and breeding of high-quality Artemisia annua varieties of New South Group has also achieved remarkable results. "Through process improvement, in 2004, only 5 kilograms of artemisinin could be extracted from one ton of artemisinin, and now 23.6 kilograms of artemisinin can be extracted from one ton, which is a lot higher in active ingredients," Jurai said. At present, there are more than 1,000 acres of Artemisia annua plantations in Meizhou. "
It is worth mentioning that in recent years, New South Group has also adopted the method of "classic Chinese medicine + modern technology" to develop a series of daily chemical products such as Artemisia annua toothpaste, Artemisia annua shampoo, Artemisia annua moxibustion strips, etc., so that Artemisia annua has entered people's daily life.
Meizhou is one of the key areas for New South to invest in biopharmaceuticals, and the new coronary pneumonia vaccine jointly developed by the team of Academician Liu Liang of the Chinese Academy of Engineering and New South Group has recently achieved a breakthrough and is about to enter the clinical trial stage. "The recombinant novel coronavirus vaccine (AAV5) vector has the significant advantages of high immunity, long-lasting, broad-spectrum, good safety, intramuscular injection or nasal drops, and only one vaccination." Zhu Lai said that it is striving to settle one of the production bases of the vaccine in Meizhou, and relevant preparatory construction work has been carried out. The project, which includes the production of a new coronavirus vaccine and the development of biopharmaceuticals, is expected to have a total investment of nearly 700 million yuan.
Zhu Lai also revealed that combined with the group's future development plan, 4 billion yuan was invested to build Meizhou Zihe Hospital of Guangzhou University of Chinese Medicine with the Meizhou Municipal Government, and the main body of the first phase of the 1,200-bed inpatient building has been completed and is expected to be put into operation in July next year. At the same time, New South Group has promoted the planting of Artemisia annua and other traditional Chinese medicines, built characteristic towns, and participated in Jiaying Pharmaceutical in Fengshun to build a complete industrial closed loop and promote the traditional Chinese medicine industry in Meizhou to become bigger and stronger.
Vigorous deeds are nothing less than faint rays, and cohesion is made into the yang. "The big health industry of traditional Chinese medicine, today is very beautiful, I believe tomorrow will be better!" Zhu Lai said that in the future, New South Group will continue to focus on the traditional Chinese medicine industry, use medicine with medicine and science and technology to create a new pharmaceutical enterprise that combines traditional Chinese medicine with modern life science and technology, provide Chinese solutions for major health problems in the world, contribute traditional Chinese medicine wisdom to a healthy China, and warm the world with traditional Chinese medicine.
Source | Yangcheng Evening News Yangcheng Pie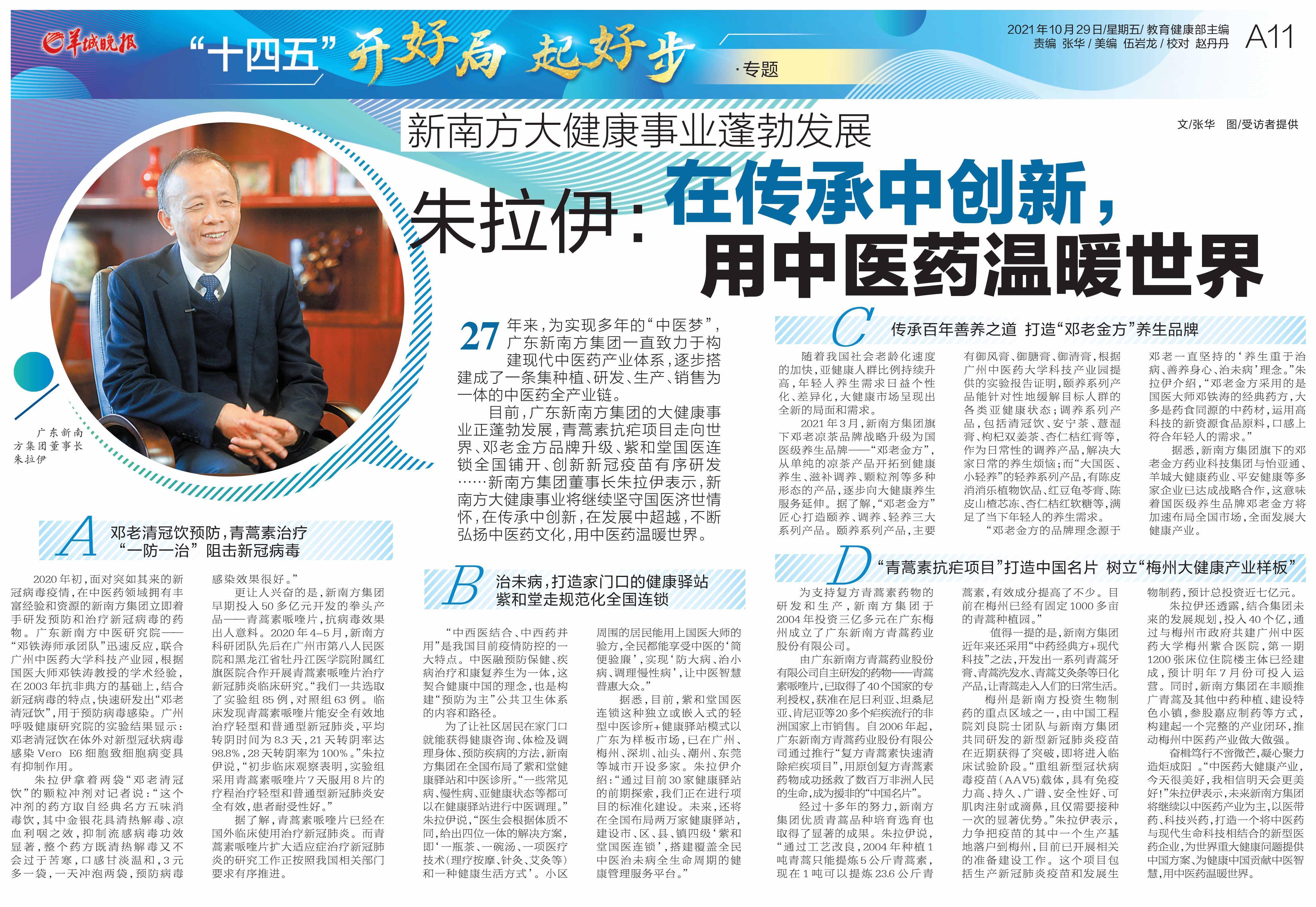 Editor-in-charge | Wang Min
Product Recommendation: 120g Hawthorn Vinegar Gummies