On weekends or holidays, leisure farms have become a choice for contemporary urban friends to travel frequently, and leisure agriculture and rural tourism are important development ways to achieve rural revitalization, but what amusement projects do a farm project need to do in a short period of time to attract and gather a large number of popularity?
1. Bouncing clouds
Children's inflatable bouncing cloud bouncing cloud park is different from inflatable trampoline, the facilities do not need electricity continuous drive, the material is made of wear-resistant, anti-ultraviolet, self-cleaning high-strength tension air film, to ensure that the outer film is long-term by tourists to sit and step on. Moreover, it has been fixed on the sandy ground for a long time, and it is still clean and new after being cleaned again despite bad weather such as wind and rain. The inflatable bouncing cloud park is shaped like white clouds, like flowing clouds and water, the size is designed according to the site environment, and the appearance and form are not repeated. Can jump, sit, slide, lie down, suitable for parent-child family leisure and play, no age limit. It is very suitable for the needs of large-scale outdoor open parent-child interactive amusement facilities such as agricultural picking gardens, leisure farms, farmhouses, ecological parks, sightseeing gardens, resorts, amusement parks, characteristic towns, etc.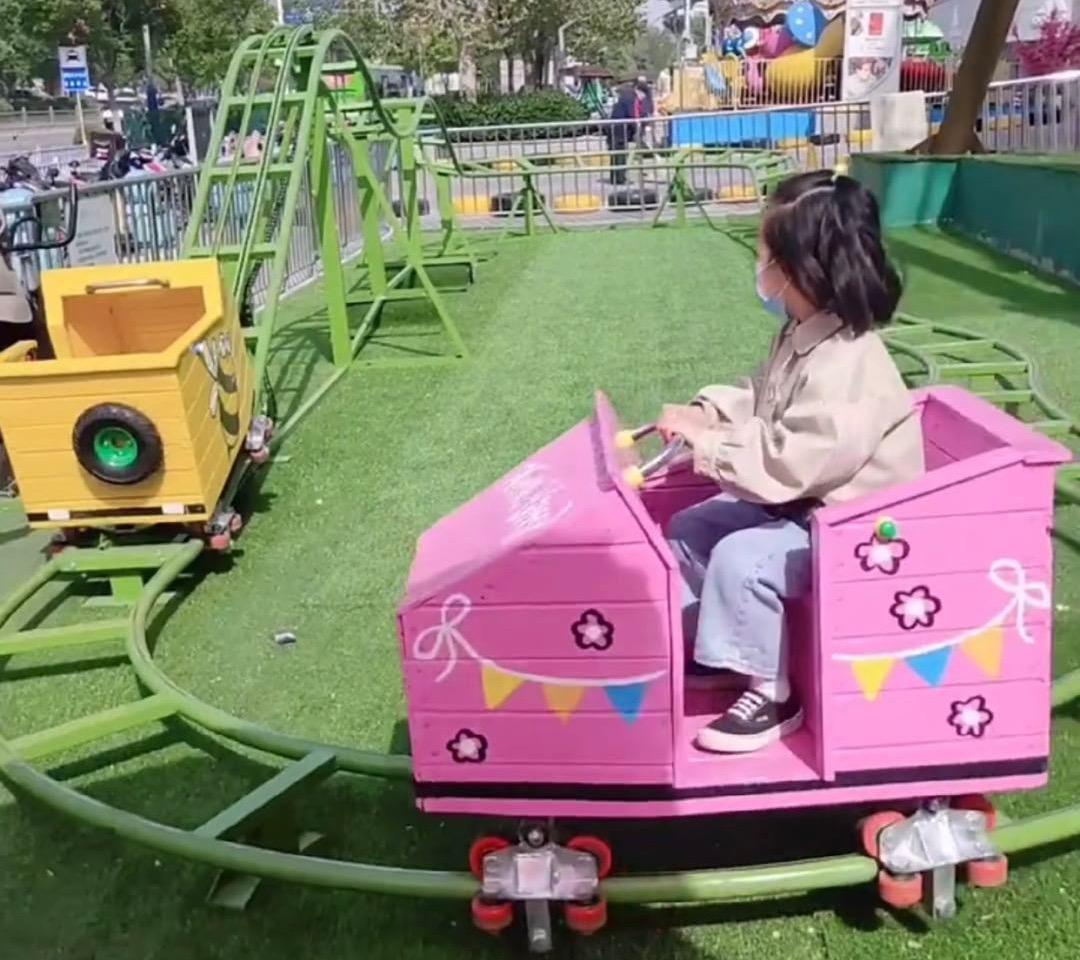 Second, the hanging basket swing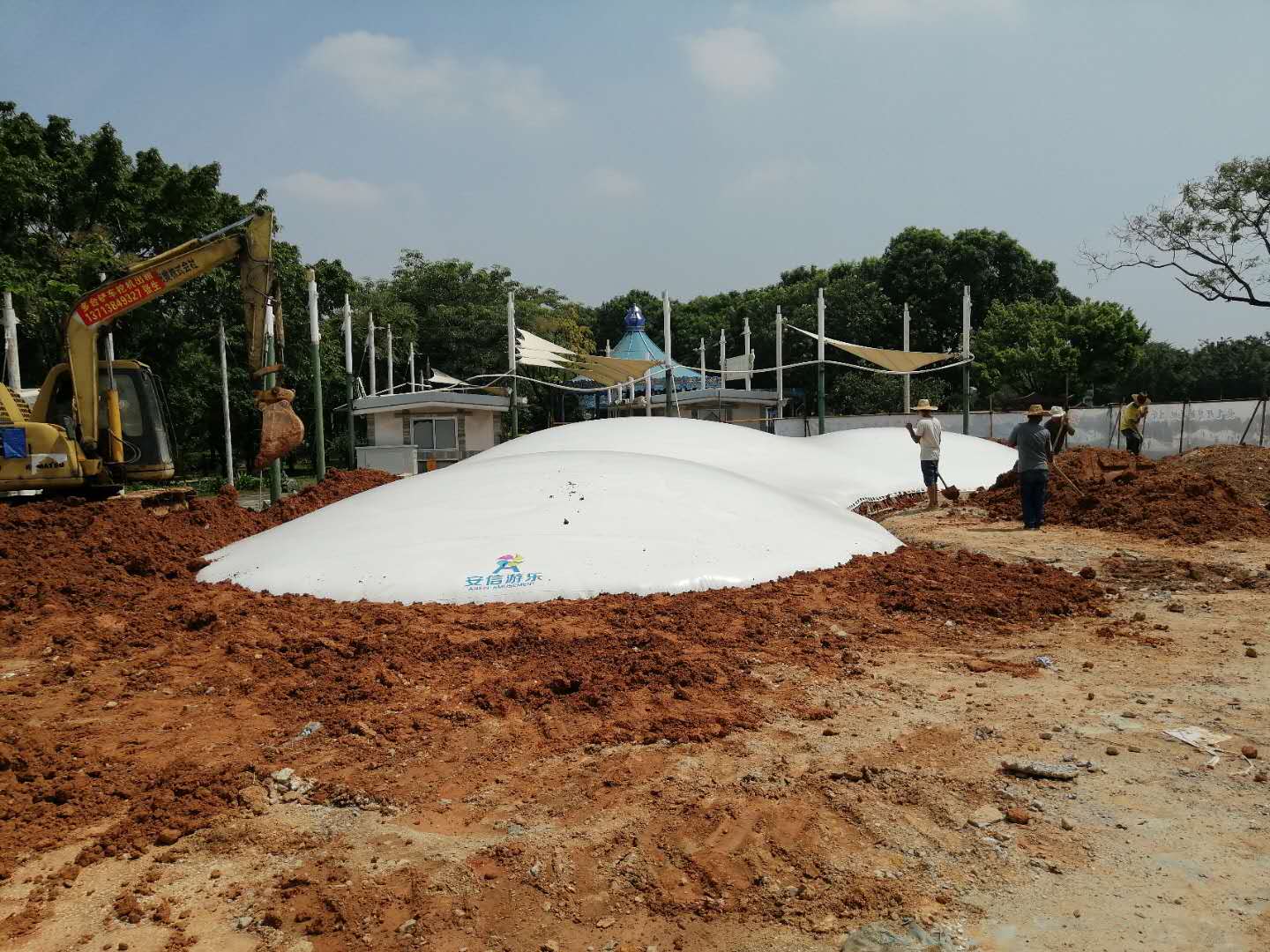 The gondola swing is also known as the rotary swing, manual Ferris wheel, which can rotate 360 degrees while shaking, which is also the novelty of the gondola swing, tourists sit in the gondola and float, like a fairy falling into the world, leisurely. There are requirements for riding the gondola swing, and the weight difference between the 4 people in each group is not much so that they can rotate at an even speed. The spinning swing has a relatively low investment and is a small project, which can install multiple equipment at the same time in the scenic area to meet the tourists' experience. And the shape is dreamy, beautiful, and is a trend item that attracts tourists.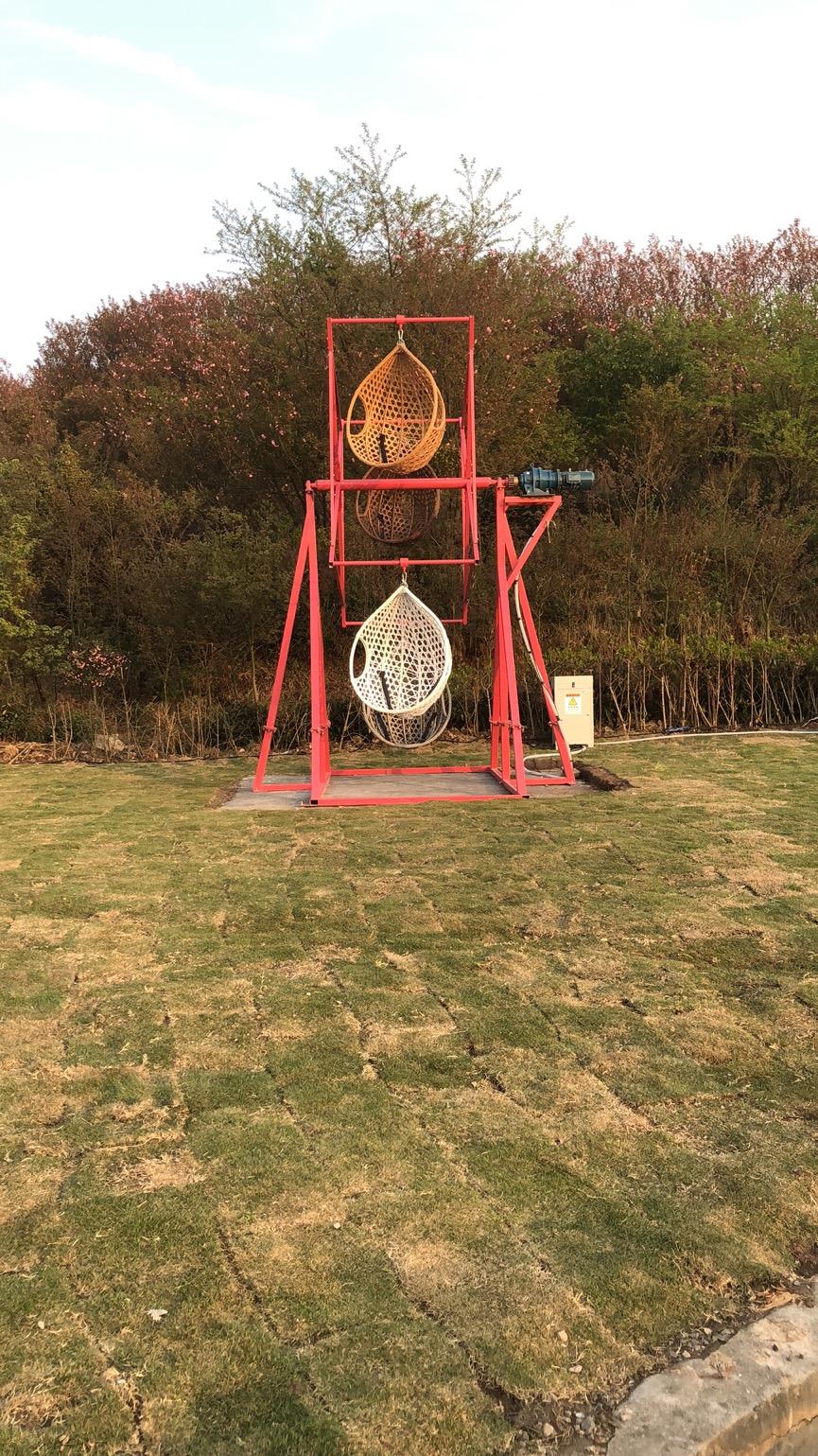 Third, the "pit daddy" little train
This roller coaster is powered by manpower, using pedals to send the cockpit to a high place, and then using inertia to complete a week of track operation, is such a roller coaster can make dad or mom sweat after a week of playing for children, yes, this roller coaster is ridden by dad or mom, help children also travel around the city for a week, generally done by daddy, so it's called "pit daddy" little train.