Bosch automotive spark plug brand is a well-known brand in the field of global spark plug manufacturing, at present, Bosch Group in China vigorously expand related business, whether it is spark plug manufacturing, or other auto parts have a fairly high market share, German Bosch Group Chairman Dunner interview record.
China Daily: In the eyes of many Chinese consumers, "Made in Germany" is synonymous with "reliable quality and durability", and this reputation is well deserved for the Bosch brand.
Volkmar Denner, chairman of the board of Robert Bosch GmbH in Germany, said: "Connectivity is becoming increasingly important for the development of German manufacturing. "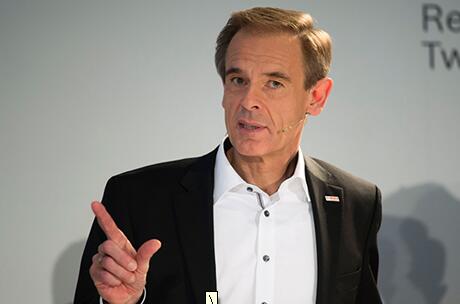 "We are now extending connectivity to every business unit at Bosch. We can try to connect automotive, energy, buildings and industrial technologies to serve our consumers in China and around the world across geographies. Denner said.
In line with Germany's "Industry 4.0" industry plan, Bosch has launched more than 100 industrial pilot projects at its 250 plants worldwide.
Three years ago, Bosch launched the first China Industry 4.0 pilot project at its Suzhou plant. Since then, Bosch's Industry 4.0 pilot projects in China have been gradually expanded to plants in Shanghai, Wuxi, Changsha, Nanjing, Beijing, Changzhou, and Xi'an.
"In the context of the 'Made in China 2025' initiative, we hope that the application of smart and connected solutions in the manufacturing sector can more effectively promote China's development." Denner said.
Bosch recorded sales of CNY 77 billion in China in fiscal 2015. In line with the wave of China's industrial upgrading, Bosch has also increased its investment in China.