Now, more and more people like cultural play, the price of literary play is getting cheaper and cheaper, whether it is new players, or old players, you can buy a variety of literary play bracelets without burden, but there are many types of literary play hand strings, what kind of hand strings should be chosen, and what kind of people are suitable for different hand strings, today we will introduce the most common 2 categories of 12 kinds of cultural play bracelets to you about maintenance methods and wearing suggestions, so that you can choose the most suitable for your own play bracelet.
1. Bodhi class
1. Vajra Bodhi
Vajra Bodhi, in fact, there is no need to say much, everyone knows better, Vajra Bodhi is divided into Donkey Kong Bodhi and Little Vajra Bodhi, Donkey Kong Bodhi is produced in Nepal, the size is generally between 1.8-2.2cm, the most standard is 2.0cm, and the small Vajra Bodhi is produced in Indonesia, the size is between 0.8-1.2cm, and the standard size is about 0.9cm.
And whether it is Donkey Kong Bodhi or Little Vajra Bodhi, the maintenance is actually not much different, for example, need to combine disc brushes, can not only disc without brushing, can not only brush without disc, generally before just getting started, you need a base time, about one to two months, use a brush to brush more, in the middle and late stages, the upper hand disc should also pay attention to the cleaning of the hands.
And the taboo place is that Vajra Bodhi because of the texture, it is very easy to hide dirt, so be sure to clean the hand plate, in addition, Vajra Bodhi will be anti-alkaline when encountering water, so you should also be careful not to be stained by water, and Vajra Bodhi is more suitable for the crowd is, Donkey Kong Bodhi is more suitable for male players, and Little Vajra Bodhi is more suitable for women.
2. Phoenix-eyed Bodhi
Phoenix eye Bodhi is also one of the three major bodhi, because the surface has a bud eye and formed an eye-shaped texture, so it is called phoenix eye Bodhi, in the family of phoenix eye Bodhi, there are also triangular eye lines and quadrangular eye lines formed by mutation, respectively, dragon's eye and unicorn eyes, and pentagonal eye lines, which are the so-called five-star generals, but very rare.
Phoenix eye Bodhi's plate play and maintenance is actually not too complicated, just need to pay attention, do not dirty the plate, in the early stage, you can wear cotton gloves for a period of time, so that the later gloss will be better, of course, you can also directly get on the plate.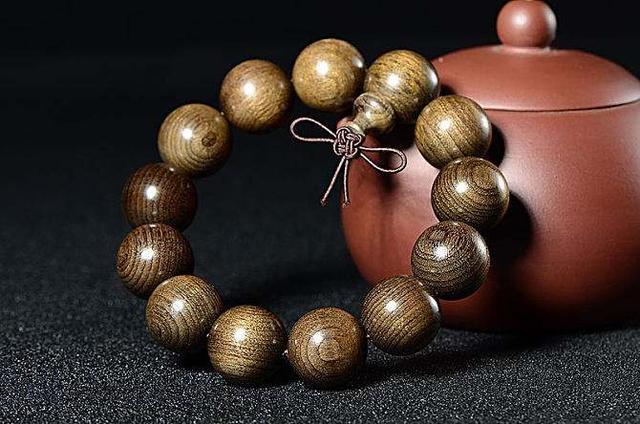 The most taboo thing about phoenix-eye Bodhi is the dirty plate, oil plate, so usually when panping phoenix-eye Bodhi, you should clean your hands, when the hands sweat too much, you should dry them, and the phoenix eye Bodhi is suitable for both men and women, but it is best to wear it on the wrist, which is not suitable for wearing on the neck.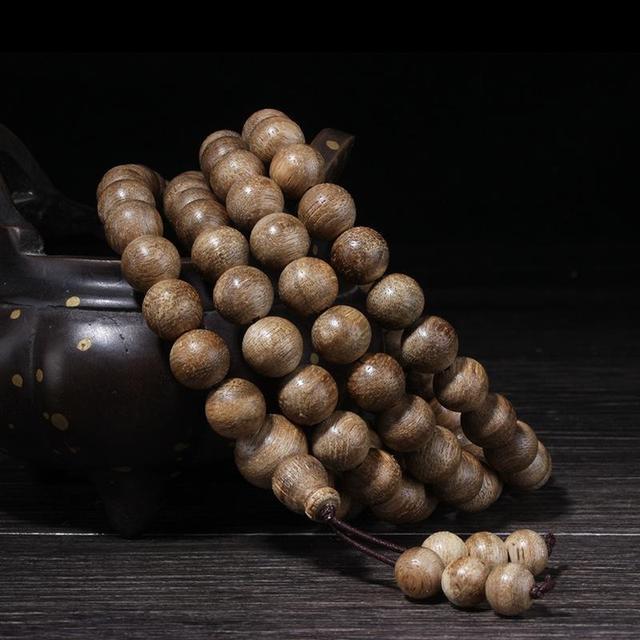 3. Passion seeds
Passion seeds are actually not very popular for a long time, first of all, passion seeds in the world, the production is relatively large, such as India, Southeast Asia, domestic Yunnan, Tibet, Qinghai have output, but most of them because of the difference in density and cortex, not very suitable for plate play, and only passion seeds near the Reting Temple in Tibetan areas, has the value of plate play.
In the market, many merchants use ordinary passion seeds to impersonate the passion seeds of Rezhen Temple, resulting in many players buying back, the plate can not produce the effect, so later passion seeds also slowly fell in popularity, but I have to say that in the literary play circle, there are still many passion seeds that have a certain plate playability.
The maintenance and plate play of passion seeds is relatively easy, because the density of passion seeds is relatively not so good, so normal wear can also be colored and pulped, but pay attention to the passion seeds are afraid of dirt and oil, so when you usually wear them, you must pay attention to the fact that suitable for people is also suitable for men and women.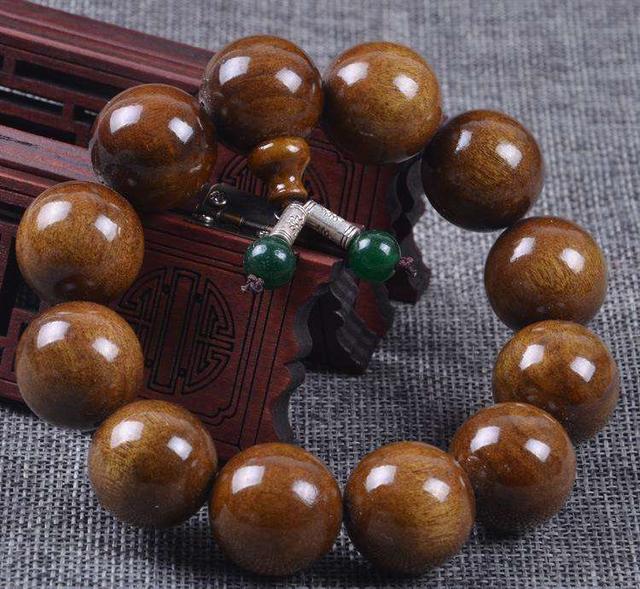 4. Bodhi root
Speaking of Bodhi root, now in fact, everyone also knows, Bodhi root is the seed of bay leaf palm, unlike when you just knew Bodhi root, I thought that it was the root of what plant, Bodhi root has a large yield and is cheap, so many players will choose Bodhi root when they are just getting started.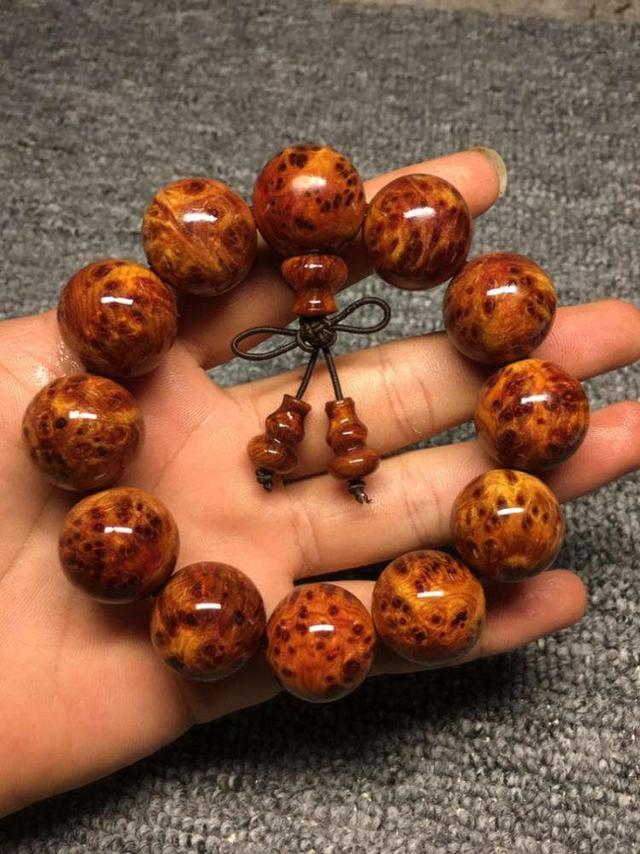 Bodhi root's plate play and maintenance is not too particular about, after all, it is a very cheap play bracelet, everyone does not pay much attention, so when playing, you only need to pay attention to the early stage, wear cotton gloves for a while, which can ensure that the future effect gloss is more beautiful, there is no taboo, if you wear it, both men and women, wear it on the wrist, neck can be.
2. Woody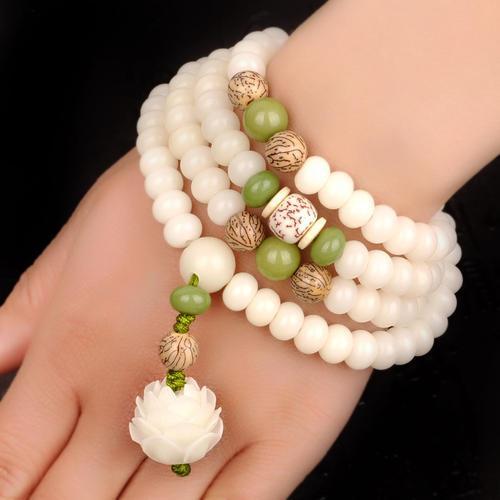 1. Hainan Huanghuali
In the play circle, in the wooden hand string, Hainan yellow flower pear should be regarded as a relatively hot one, and Hainan yellow flower pear is one of the most precious hardwoods in the world, known as the crown of wood, growing very slowly, so the wood is very compact, strong, density and texture is the most important feature of Hainan yellow flower pear can become a play hand string.
About the plate play and maintenance of Hainan Huanghuali, in fact, like most wooden hand strings, in the early stage, you need to play low, that is, wear cotton gloves for a period of time, when the surface forms a layer of slurry, and then on the hand plate, but Hainan Huanghuali is still mainly wearing, supplemented by plate play, suitable for men more inclined to men.
2. Pterostilbene
Small leaf pterostilbene used to be in the literary circle, but also a luxury type of cultural play, but with the success of artificial plantations, the price of small leaf pterostilbene has slowly fallen, now small leaf pterostilbene is no longer a luxury type of cultural play, previously thousands of thousands of small leaf rosewood, now hundreds of pieces can also be bought.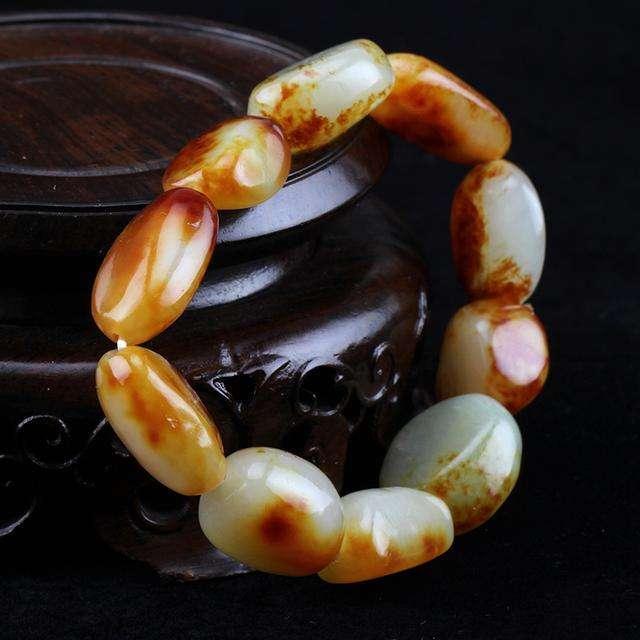 Small leaf pterostilbene plate play and maintenance, there is not much attention, just pay attention not to oil pan, do not sweat pan, do not dirty plate, usually pay attention not to get wet, do not be blown by the wind, basically can be very beautiful, small leaf pterostilbene single circle hand string The most suitable size is between 2.0-2.2cm, suitable for men to wear, 108 long string size 0.8-1.0cm, more suitable for women.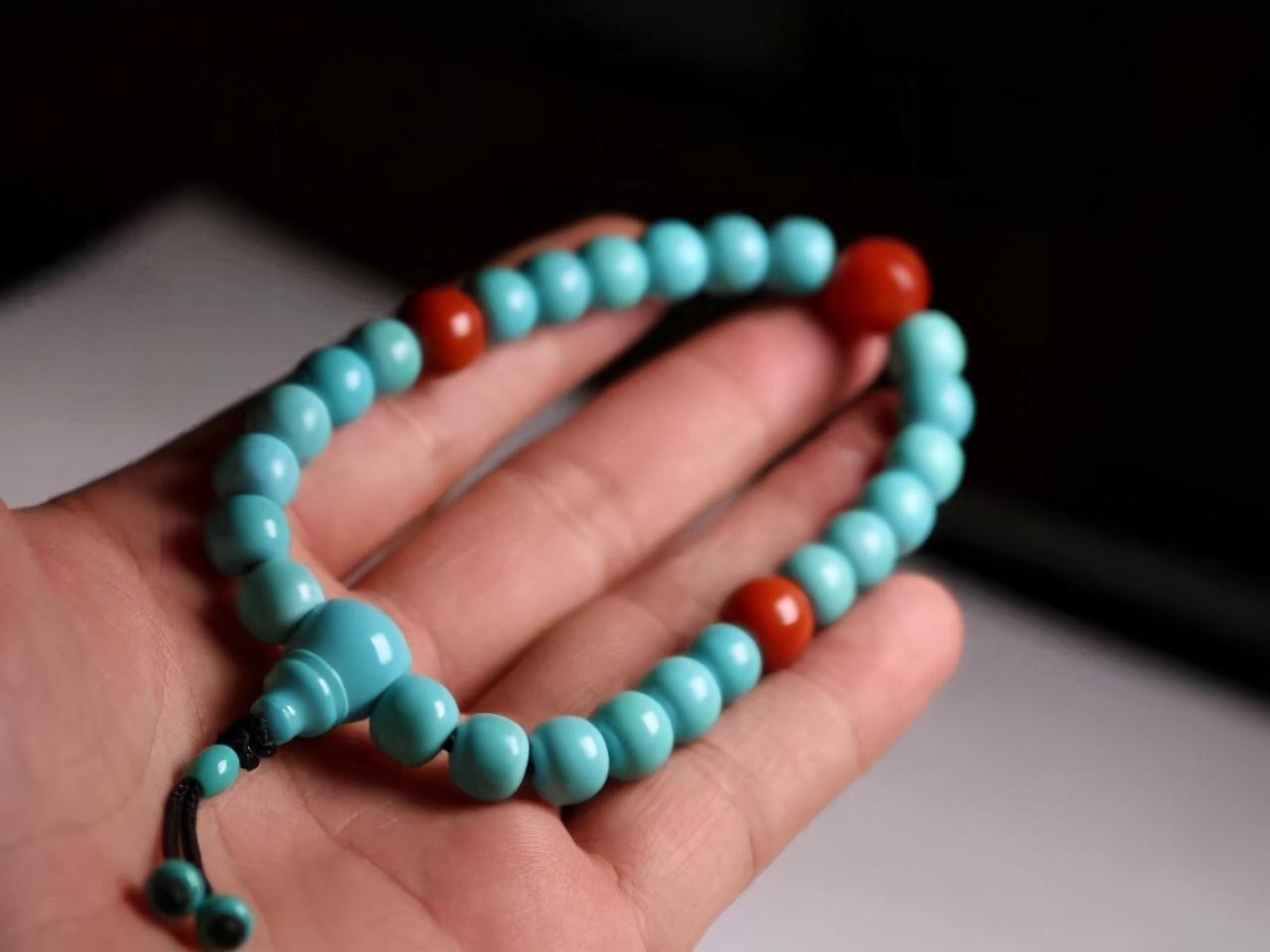 3. Golden silk nan
Golden silk nan, is also one of the more precious wood species, the texture is straight and fine, the wood is very stable, not easy to deform, not easy to crack, so the play hand string made of golden silk nan, relatively speaking, is relatively leather, follow the method of combining discs, can have good results.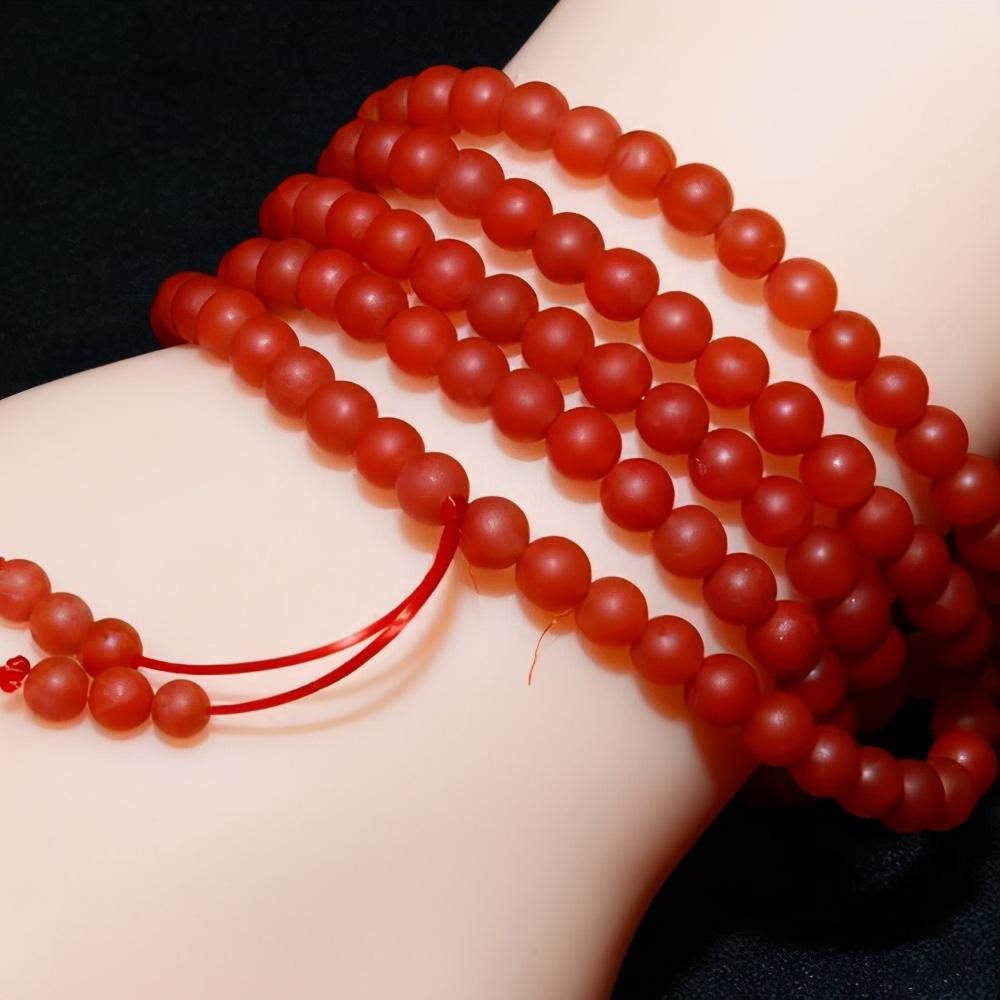 However, there is one thing to pay attention to, that is, the texture of the golden silk nan is relatively soft, under physical damage, it is easier to have scratches, pits, etc., so wear the golden silk nan bracelet, must pay attention to this, the golden silk nan hand string, large size is more suitable for men, women wear gold silk nan, the best match is to single as a matching bead.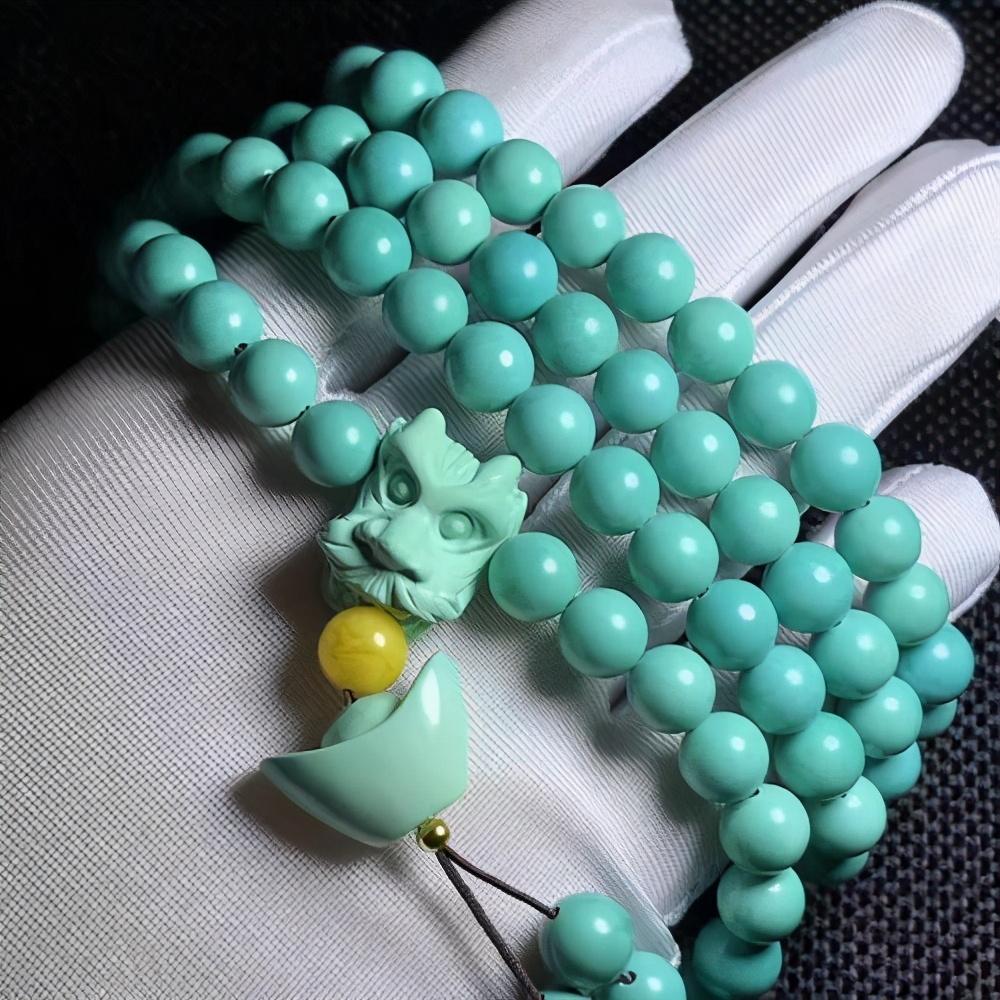 4. Agarwood
When it comes to agarwood, we must say more, that is, why it is said that it is agarwood, not agarwood, because agarwood and agarwood are two items, agarwood is a spice, is the tree due to injury to excessive secretion of oil to repair, and after thousands of years of mellowing formed spice, very precious, few people will make agarwood into a play bracelet.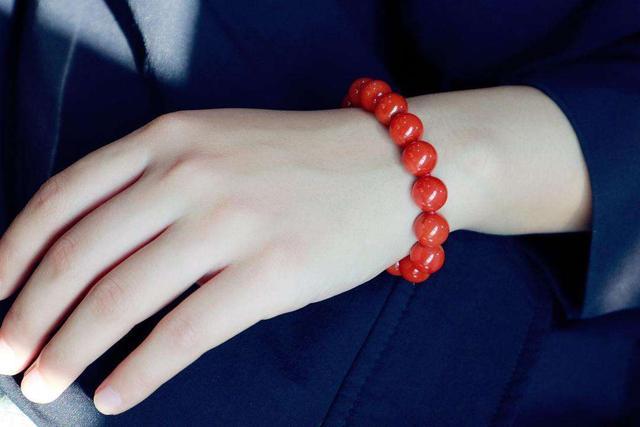 And the production of the text play hand string, are the carrier of agarwood, that is, agarwood, so, agarwood and agarwood is different, agarwood is wood, and agarwood is a spice, the price of the play hand string made of agarwood is very high, the playability is also very high, because of contact with agarwood, so, there will also be a very strong aroma.
The plate play of the agarwood bracelet is not the same as other wooden plays, other wooden plays, either play with texture, or play with luster, or play with pulp, and agarwood is mainly aroma to attract players, so the plate play of agarwood can not be pulped, because after the pulp, the aroma can not be smelled.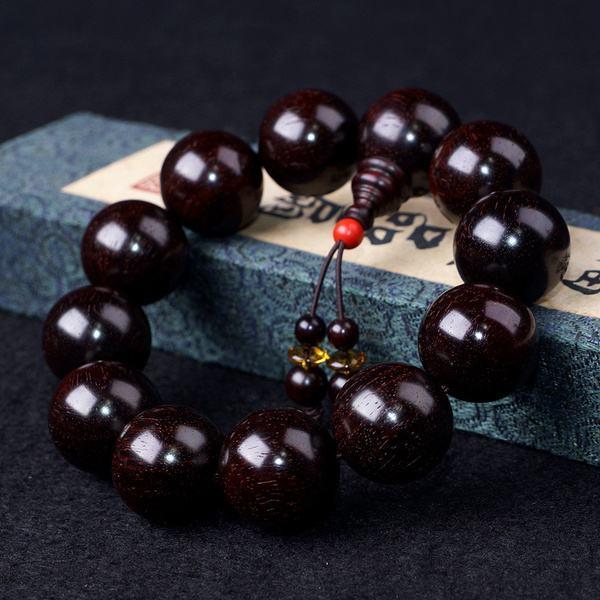 Therefore, the agarwood bracelet can be worn daily on a daily basis, wear it for a period of time, if the aroma is not obvious, soak the towel with warm water, and then wrap the agarwood bracelet, when the temperature drops, then wrap the agarwood bracelet with a paper towel, put it in a cool and dry place to dry, and then it will have a rich aroma again. Regarding the suitable people of agarwood, there are not many requirements, both men and women.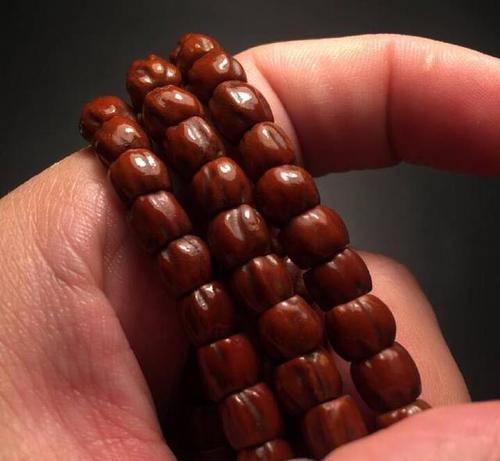 5. Yabai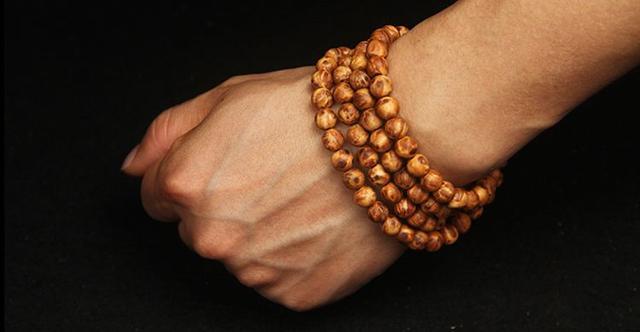 Yabai can be said to be a wooden bracelet in the play circle, and it has a relatively rich experience, because when Yabai was just listed, it was hyped that there was no in the sky and underground, very rare, what Taihang Mountain was formed after thousands of years of precipitation, and now it cannot be found, but later found that there are more and more Yabai in the cultural play market.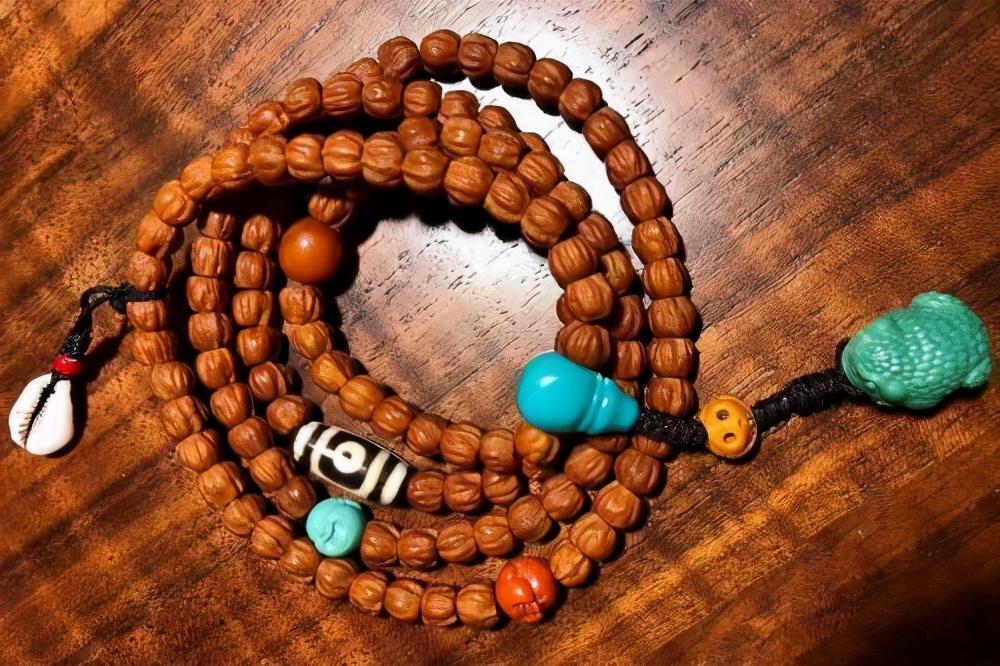 Later, it was exposed, in fact, most of the cypresses in the play market are ordinary cypress trees from the Sichuan region, while there are very few real cypresses. In fact, the real cypress does not pay much attention to plate play and maintenance, the cliff cypress itself is oily, and it can also be pulped without too much plate play.
And the suitable for the crowd, if it is a play hand string is more suitable for men, if it is an ornament, then it is suitable for the crowd is more, and the cliff cypress is more sensitive to moisture, so it is best not to play with the sweaty hand.
3. Jade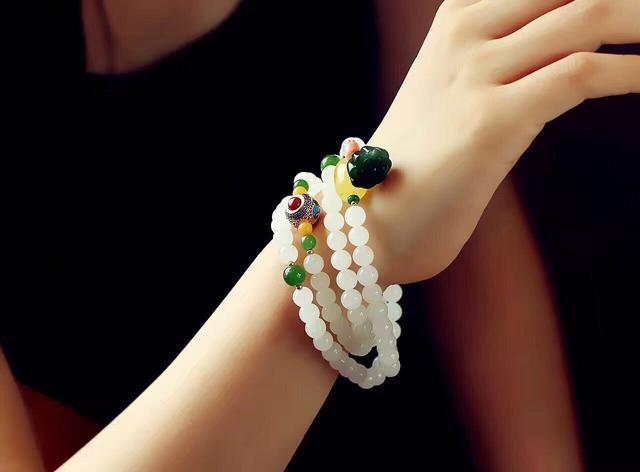 1. Hetian jade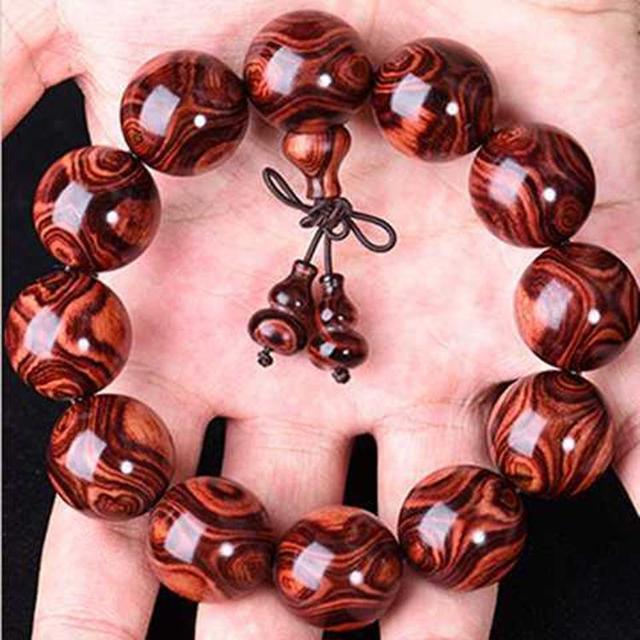 When it comes to jade, it is definitely necessary to put Hetian jade in the first place, after all, Hetian jade is a domestic jade species, and in China's jade culture, it has a history of thousands of years, and Hetian jade, especially the seed material is the most popular, after all, the formation of seed material is accidental, mining also needs to be found, and not directly mined on the vein like mountain material.
Because of the rarity of Hetian jade, plate play and maintenance also need attention, Hetian jade is best to wear closely, because Hetian jade contains trace elements, beneficial to the human body, in addition, Hetian jade is more sensitive to chemicals and physical damage, to stay away, Hetian jade is more widely applicable, men and women can be, but children try not to wear Hetian jade, some Hetian jade size is relatively small, easy to harm children.
2. Beeswax
In organic gemstones, there is a gemstone called beeswax, which belongs to a kind of amber, translucent or opaque, most of them are produced in the Baltic region, the domestic beeswax production is very small, the formation is also very difficult, the time is long, the difficulty of formation, so that beeswax has become one of the luxury play.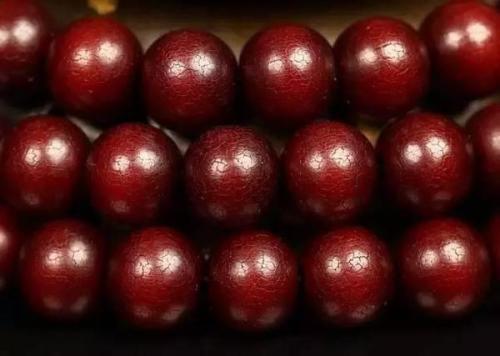 In fact, beeswax is still worn in most cases, supplemented by plate play, when playing and maintaining, you only need to pay attention to cleaning, do not be scratched by hard objects, do not be contaminated by chemical reagents, and there is not much attention to others, beeswax is relatively suitable for female players.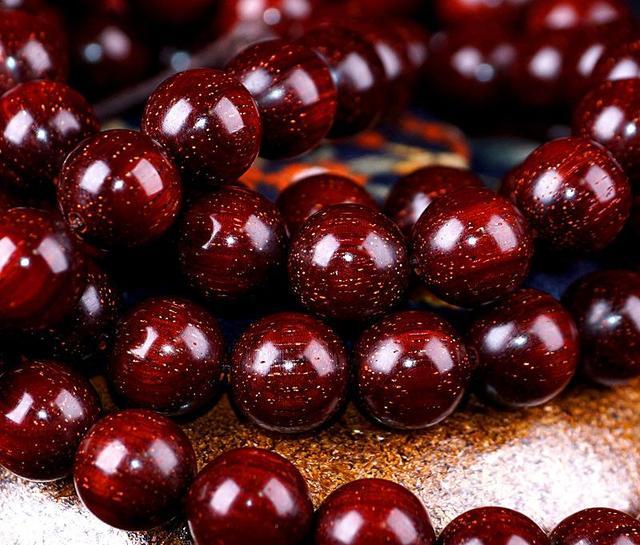 3. Turquoise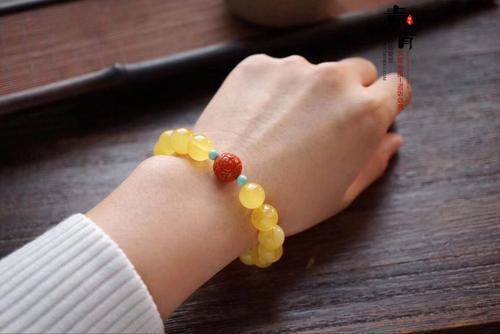 Turquoise is an ancient gemstone, and there are even many sayings that turquoise is classified as one of the four famous jades in ancient China, whether turquoise is one of the four famous jade, people's love, so it cannot be fake, especially the high porcelain blue turquoise in the Yajiao Mountain area of Hubei, it is loved by players.
Turquoise plate play and maintenance is usually to pay attention to cleaning, away from chemicals with corrosive items, about wearing, some plain turquoise is more suitable for women, and carving and conformity, more suitable for men.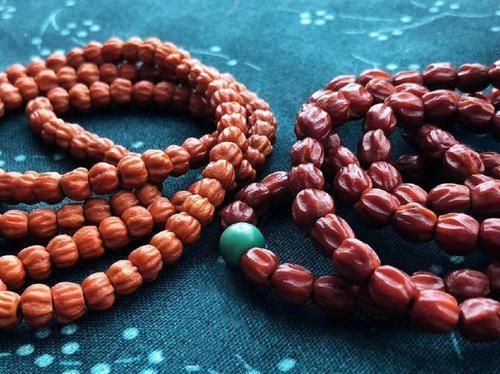 4. Southern red agate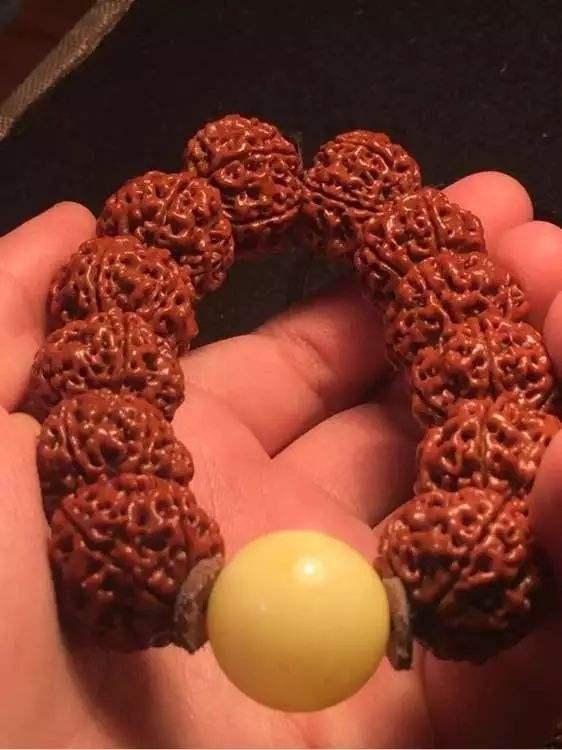 South red agate, ancient name red jade, Yun jade, delicate texture, beautiful color, because the red of South Red Agate is Chinese favorite Chinese red, all in the country, South Red Agate is very marketable, which is why South Red Agate is sold well in China, but abroad, it is not popular.
Because most of the current good quality South Red Agate comes from Baoshan in Yunnan and Liangshan in Sichuan, and the texture of South Red Agate in these two places is relatively not too stable, it is easier to have cracks, so usually maintain South Red Agate is to pay attention not to bump, other is not too particular about it.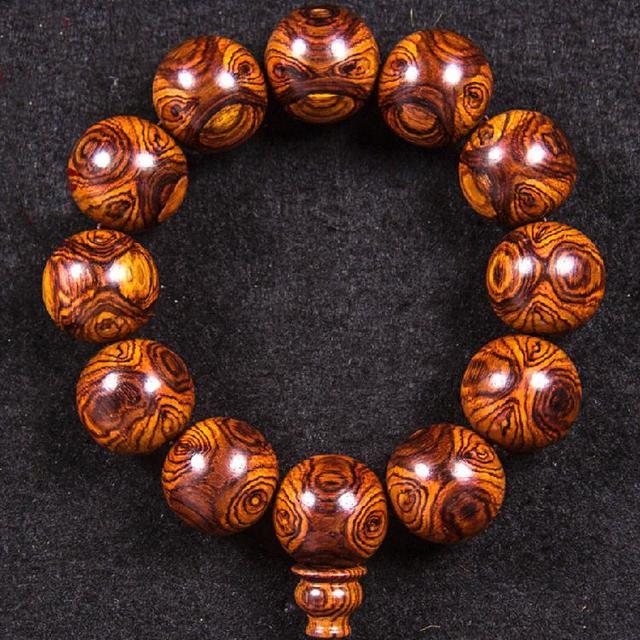 In fact, no matter what kind of literary play bracelet, it has its characteristics and maintenance focus, as well as a very suitable crowd, but for literary players, what is important is collectibility and playability, so as long as there is collectibility and playability, then as long as you like it, it is the most suitable.