For the crab fry breeding industry, the size of the crab harvest determines the benefit of the crab harvest, but also to a certain extent reflects the return rate of crab seedlings cultivated this year, so before starting crab fry breeding The most important thing is to select good crab seedlings, only high-quality, excellent crab seedlings are the key to growing large-sized crabs, let's take a look at how to choose good crab seedlings.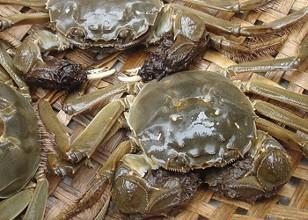 First: seed selection is key
Be sure to choose local seedlings, not cross-regional selection, crab seedlings may appear water and soil unsatisfactory phenomenon, large-sized river crabs must have high-quality crab species as the basis. The use of self-fertile or locally bred long-shouldered water system with strong physique, no disease and no injury, neat specifications, sound appendages, shiny and strong activity of Chinese river crab larvae crabs as crab species, avoid the use of juvenile crabs of unknown origin, which is the most important factor in breeding large crabs and improving the survival rate.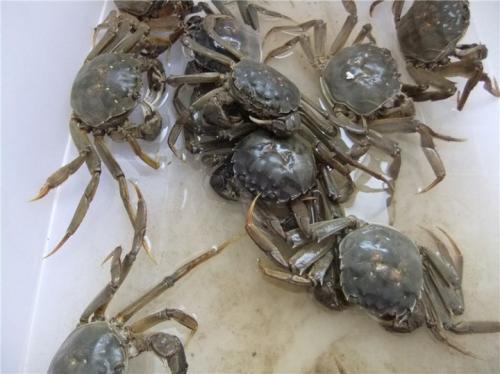 Two: Good ecology is very important
(1) Planting aquatic plants in the waters of cultivated adult crabs, one is to use as natural and high-quality plant feed for crabs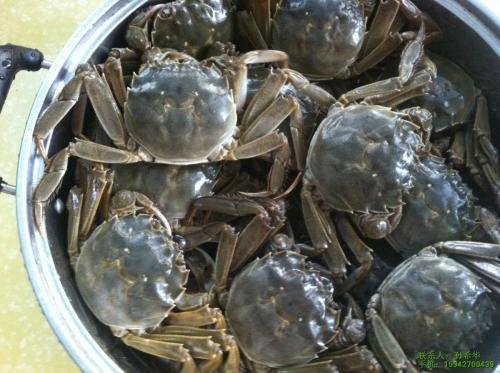 (2) Provide a hidden place for river crabs to roost and molt, not easy to be discovered by predators, reduce mutual killing The third is the photosynthesis of aquatic plants, which can increase the amount of dissolved oxygen in the water, and absorb the organic matter in the water body, prevent the nutrient of water quality, can play a role in purifying water quality, keeping water quality fresh, and improving the aquaculture environment of water bodies.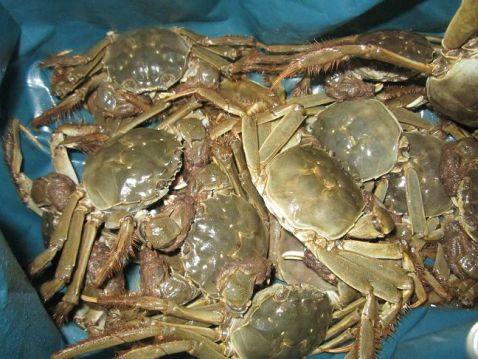 (3) Aquatic plants can play a shady cooling role in the high temperature season, conducive to the growth of river crabs, planting aquatic plant varieties should not be single, to diversify, it is best to combine submerged plants, emergent plants and floating plants with each other, reasonable distribution, to suit the needs of river crabs in many aspects.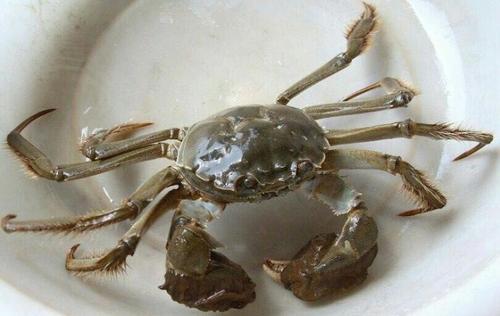 Three: density should be controlled, moderate polyculture
The two-year culture model can be adopted, that is, crab seedlings are purchased at the end of May and early June, and the button crabs can be bred at the end of the year, and these button crabs can be put into the pond in the spring of the second year, usually the crab seed stocking size is 100-200 / kg. 300-500 animals per mu of water surface.
Proper release can improve the size and quality of river crab out of the pond. Adult crab ponds, mainly river crabs, cannot be polycultured herbivorous fish (grass carp, bream, etc.), omnivorous fish (carp, crucian carp, tilapia, etc.), carnivorous fish (snakehead, catfish, sea bass, etc.), but can only polyculture some filter-fed negative species (silver carp, bighead carp, etc.). Its purpose is to remove plankton from the water and prevent water quality from deteriorating. However, due to the large number of water and grass in the river crab pond, the pool water is relatively thin, so the number of polyculture should not be large.
Four: Put snails and lions to adjust water quality
Snail is the river crab's favorite fresh animal food, snail benthic , slow action, strong water purification ability, in the adult crab breeding pond, per mu of water surface put live snail 150 ~ 250kg, stop its natural reproduction, so as to provide a steady stream of palatable, active protein bait for the entire growth process of river crab.
River crabs have high requirements for water quality, requiring dissolved oxygen in water to be kept at 5mg/L, pH 7-8.5, transparency of about 30-40cm, and the water level throughout the year should be shallow in spring, deep in summer, autumn and winter, and maintain a good water environment with good water quality in crab ponds, live, tender and refreshing.
PS (Friends who like it can pay attention)