After the explosion of Wuling Hongguang MINIEV, many people will take it for granted that soon other brands will follow the trend and launch similar products, especially for new brands like punk, it will be easier to be buttoned up with such a hat, especially when the brand sells well, there will be more "strange sounds".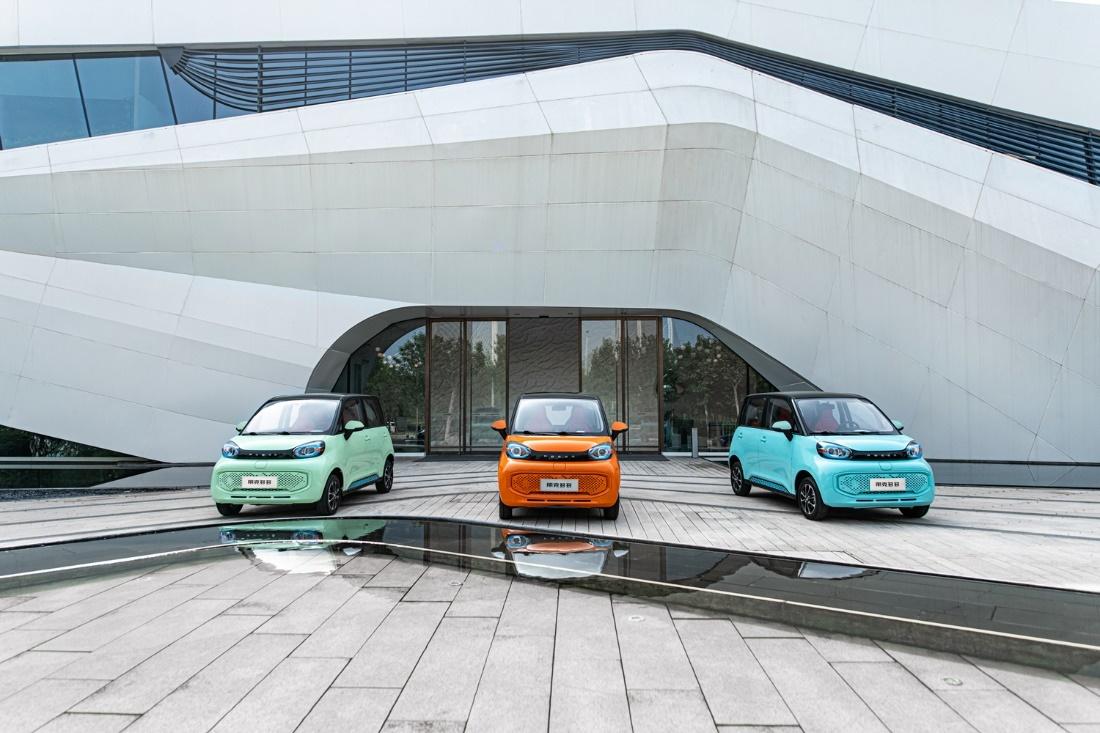 I think punk cars are really "baby's heart" right now, so I'll have to be fair. In fact, people really do not follow the trend, as early as 2018, when the new energy A00-level market has not yet broken out, Punk Motors accurately predicted the development trend of the industry through market research and user analysis, and successfully laid out three models of "Meiduola" in 2019.
The market performance of the first model, Punk Meimei, improved steadily after its launch in March this year, with 3,675 units delivered in June. Its second model, Punk Duoduo, is also on pre-sale, with more than 1,000 orders within three days of the pre-sale opening, and more than 5,000 orders 15 days after the pre-sale was launched! With the holding of Punk Duoduo's "Multi-YOUNG Trendy Life" listing event on September 12, the editor said that it is very worth looking forward to the market sales of Punk Duoduo in the second half of the year.
Multi-functional, is the "killer app" of punk Duoduo
And punk more, is by no means as many people think, only rely on low prices to attract attention, after all, now the same level, the same price more and more choices, and consumers are more mature, so in the purchase of car considerations will be more cautious, after shopping around, you can finally choose punk more, indicating that it must rely on strength to win the favor of users.
Many times, we will imprison ourselves in a fixed thinking, for example, for a small electric passenger car priced at only 30,000 or 40,000 yuan, most people's psychological expectations will only be to meet the most basic transportation, after all, the price is here, I will not run too far, will not pull more people, will not carry too many things.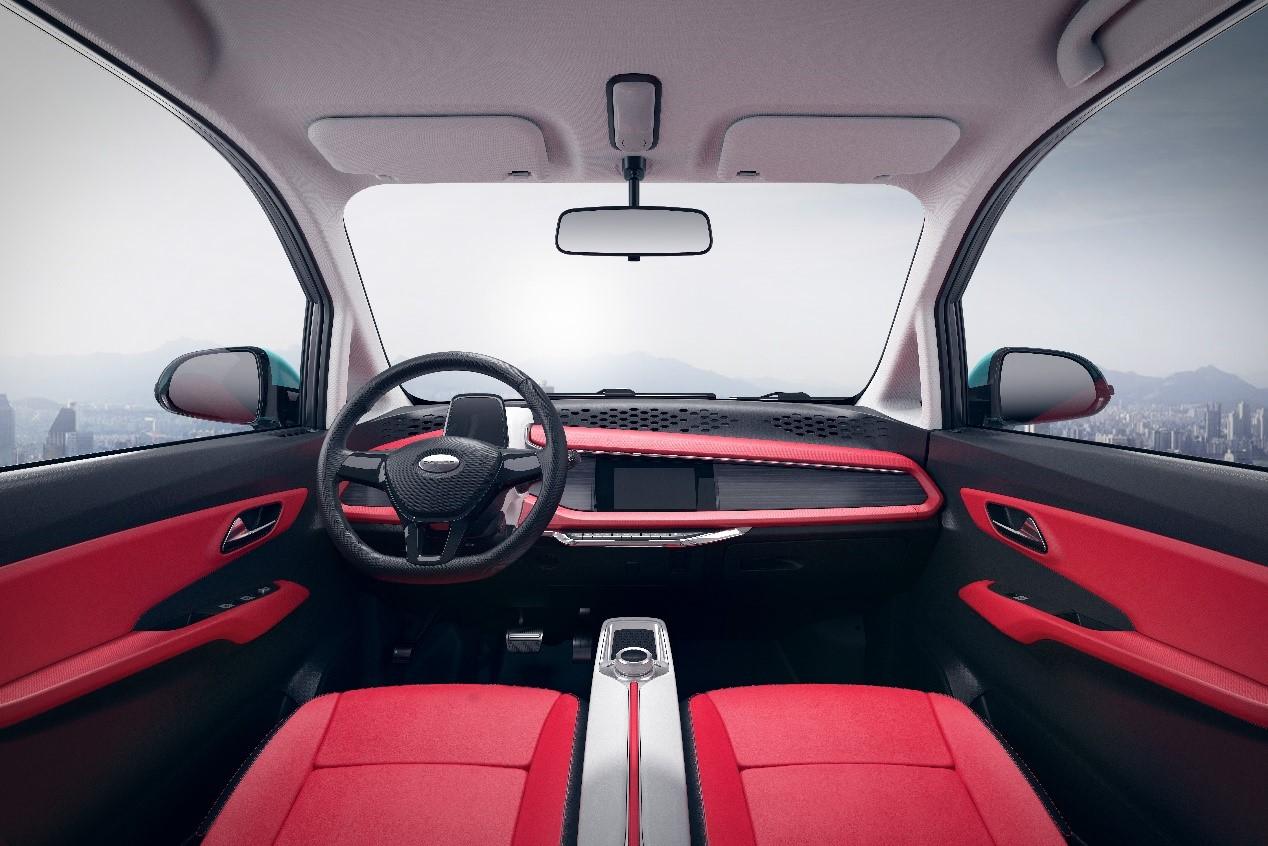 But in actual use, it will be found that the original idea is still a little sloppy, there are still many situations of pulling people and loads in daily life, especially the utilization rate of the trunk is far greater than expected, and the seating and storage space is not enough and inconvenient, which will lead to a lot of embarrassing scenes.
The punk car "Duomeila" family, built with the core concept of "small multi-function", accurately addresses these pain points of users and provides everyone with a more comprehensive and convenient car experience within a limited cost. Take punk Duoduo, for example, it is a good embodiment of the punk car building philosophy.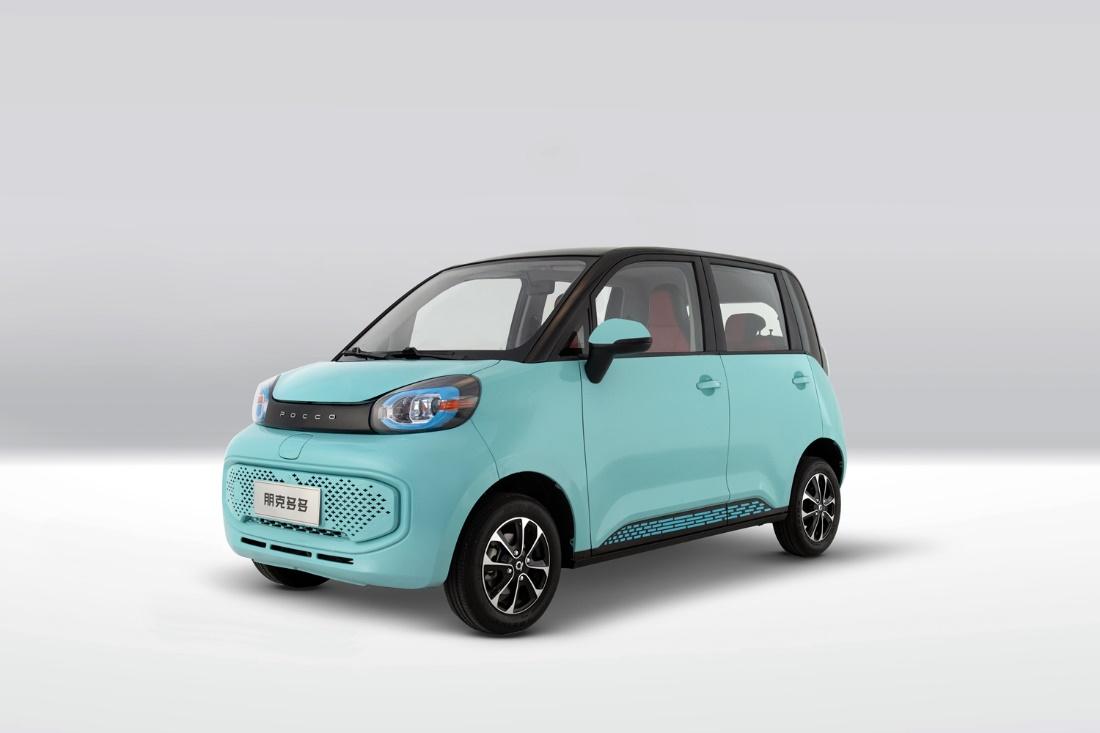 First of all, Punk Duoduo adopts the rare five-door four-seat form of small electric passenger cars, needless to say, everyone also understands, compared to the more common three-door four-seat model, Punk Duoduo is more friendly to rear passengers getting on and off, as long as the rear door is opened, it can be very convenient and elegant to enter and exit, and it is worth mentioning that Duoduo's four door openings can almost reach 90 degrees. What about a three-door, four-seater car? When getting into the car, you must first move the front seats forward and then get into the car. Getting off the bus has to let the front passenger get down first, then move the front seat forward, and then get out, which is somewhat troublesome and embarrassing.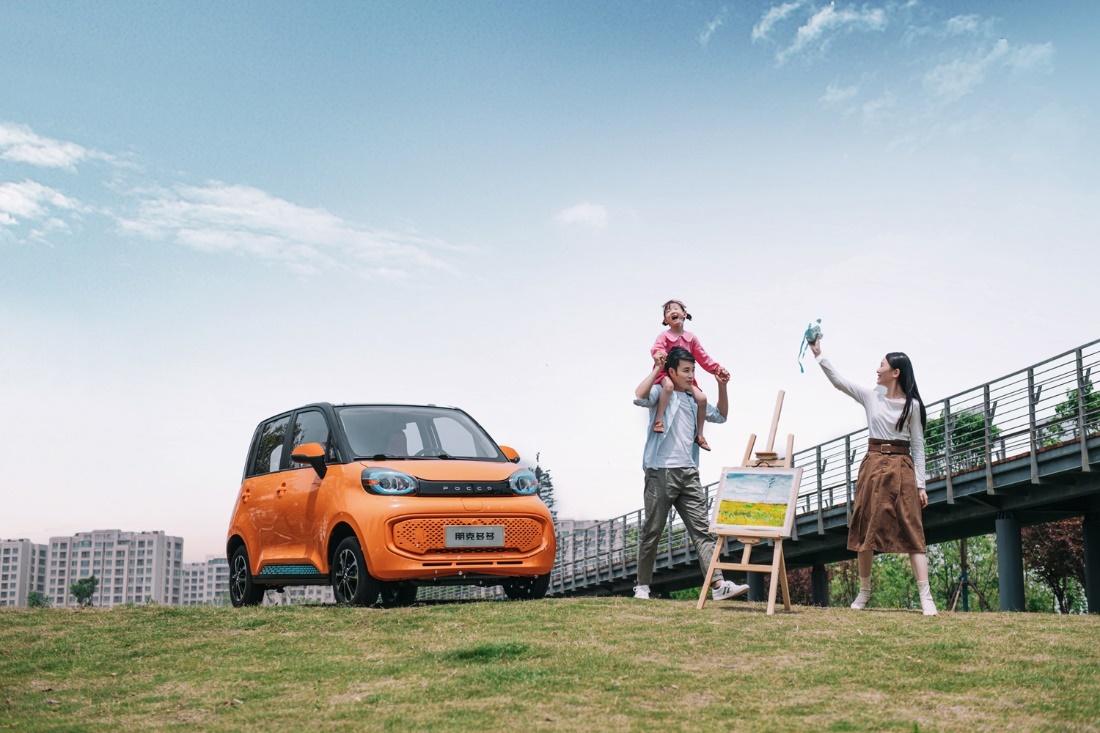 It is difficult to sit in the car, and the relatively narrow space will make the rear passengers regret getting on the car. In contrast, the situation of Punk Duoduo is better, its body length reaches 3310mm, and the four wheels are arranged in the four corners as much as possible, so that its wheelbase is as long as 2275mm, and the maximum possible to ensure the most efficient use of the interior space, which is exactly the same as the Japanese K-Car. Not only in the same price range, but even compared with the more expensive traditional manufacturers, Punk Duoduo has quite an advantage in this regard.
Especially when it comes to storage space, Punk Duoduo can also fully meet our needs for loading. When the second row of seats is folded down, it can form a completely flat floor, while the volume is up to 987L, which can hold more items. Some people may say that I bought a micro electric car just for a step and will not pack too many things. In fact, needless to say, a scene can reflect the importance of storage space for the car. Nowadays, many people go to the supermarket on weekends to make a big purchase, and they will not stop if they do not fill the cart. A cartload full of "loot", when you want to pull it home, you find that you can't fit it, which is more "social death".
The design is young, the configuration of the same price to the top, the value of these 30,000 or 40,000 flowers
At the same time, Punk Duoduo is not only a functional "straight man", it also pays great attention to its "grooming", the small and square body uses a lot of rounded corners, looks very cute Q cute. The rounded headlights look like two big eyes of God, which makes people love. The two-tone body is young and stylish, in line with the current fashion trend.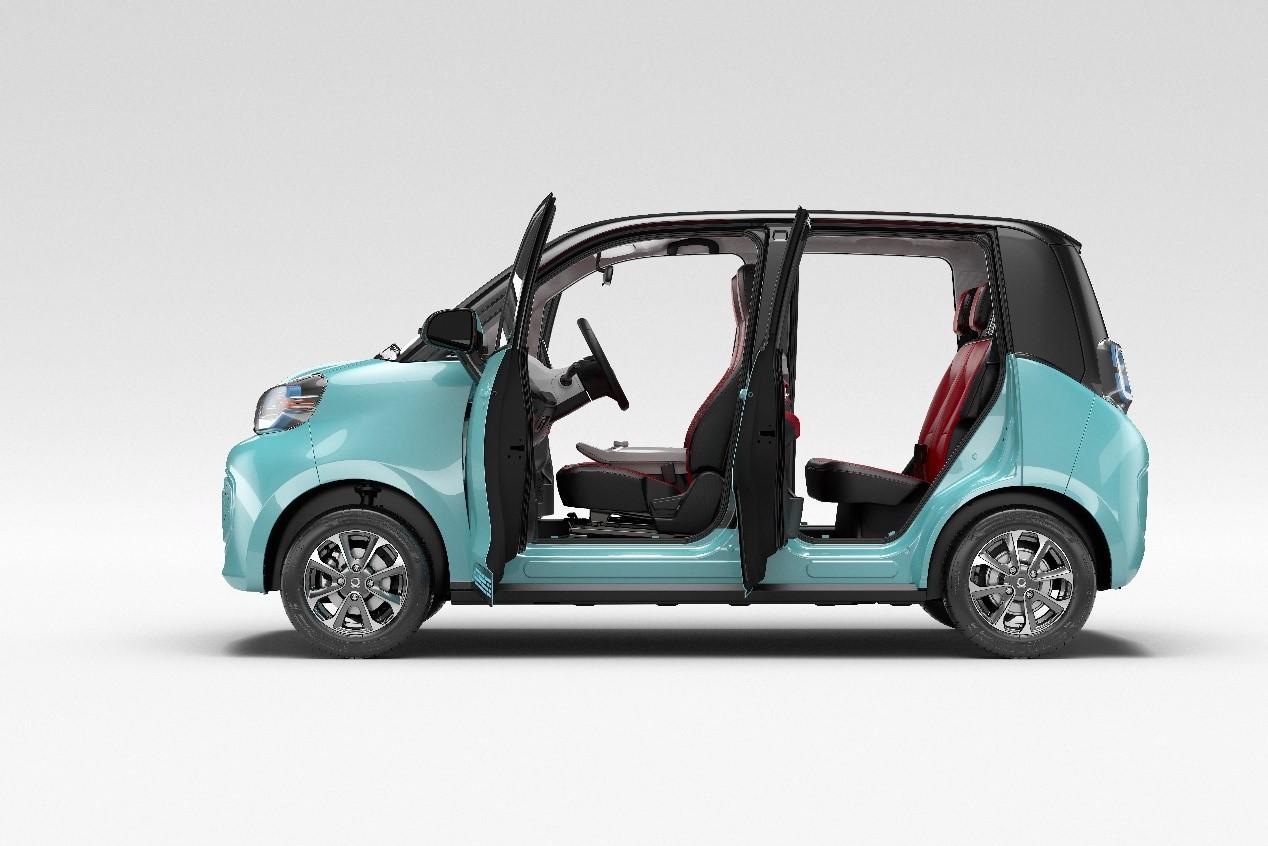 The classic red and black two-tone combination makes the interior also full of young vitality, asymmetrical center console shape, visual effect personality and trend. The large central control screen, LCD instrument cluster and knob shift well enhance the sense of technology in the cabin. At the same time, Punk Doto is equipped with more configurations that exceed everyone's expectations. In terms of safety, in addition to basic safety equipment such as seat belts and airbags, there are also settings such as a driving parking warning system, central locking in the car, and a warning that the door is not closed, so as to fully escort safe travel.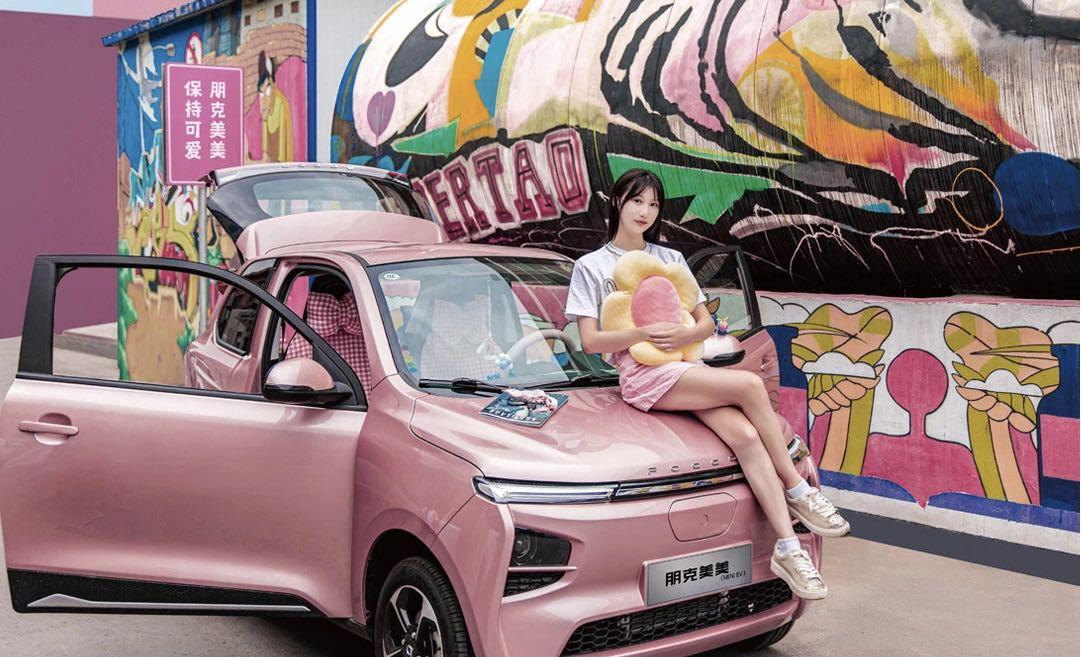 In addition, all series are equipped with intelligent luxury equipment such as air conditioning, ETC vehicle device interface, Bluetooth car phone, power windows, multi-function steering wheel, reversing image, reversing radar, event data recorder EDR, tire pressure monitoring system, one-button start, and dual assistance. For a car with a price of only 30,000 or 40,000 yuan, this configuration level should be regarded as the top.
This design, this function, this configuration, Punk Duoduo only sells at the same price as MINIEV, which can't help but admire its cost control ability. This is thanks to Punk's brand positioning around "leader in small multi-functional electric passenger cars", and has built a modern factory tailored for small multi-function electric passenger cars. Based on the requirements of small car production, the plant carried out lean production and scientific layout, and strived to optimize the process and minimize the cost. It is understood that the manufacturing cost of a small multi-functional electric passenger car produced by the modern factory can be reduced by 30% compared with other car companies.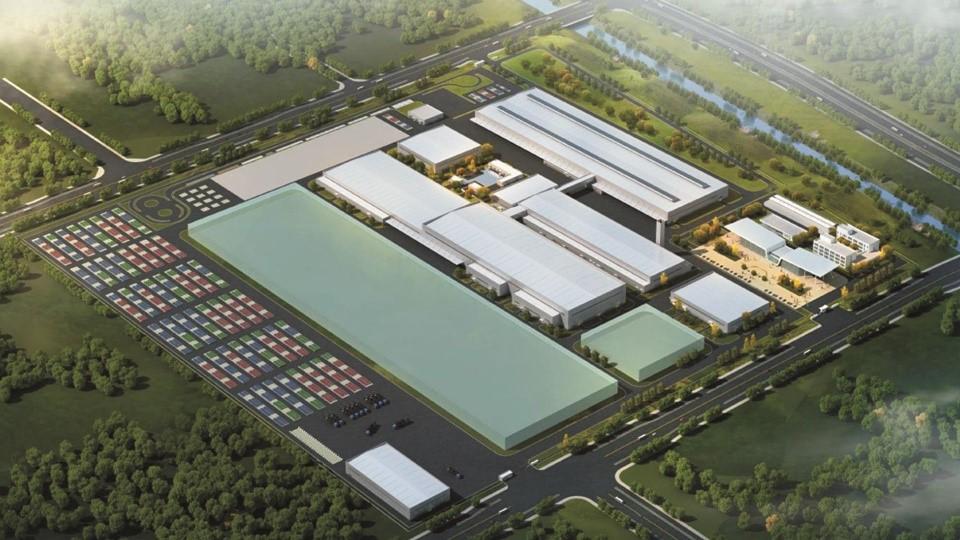 summary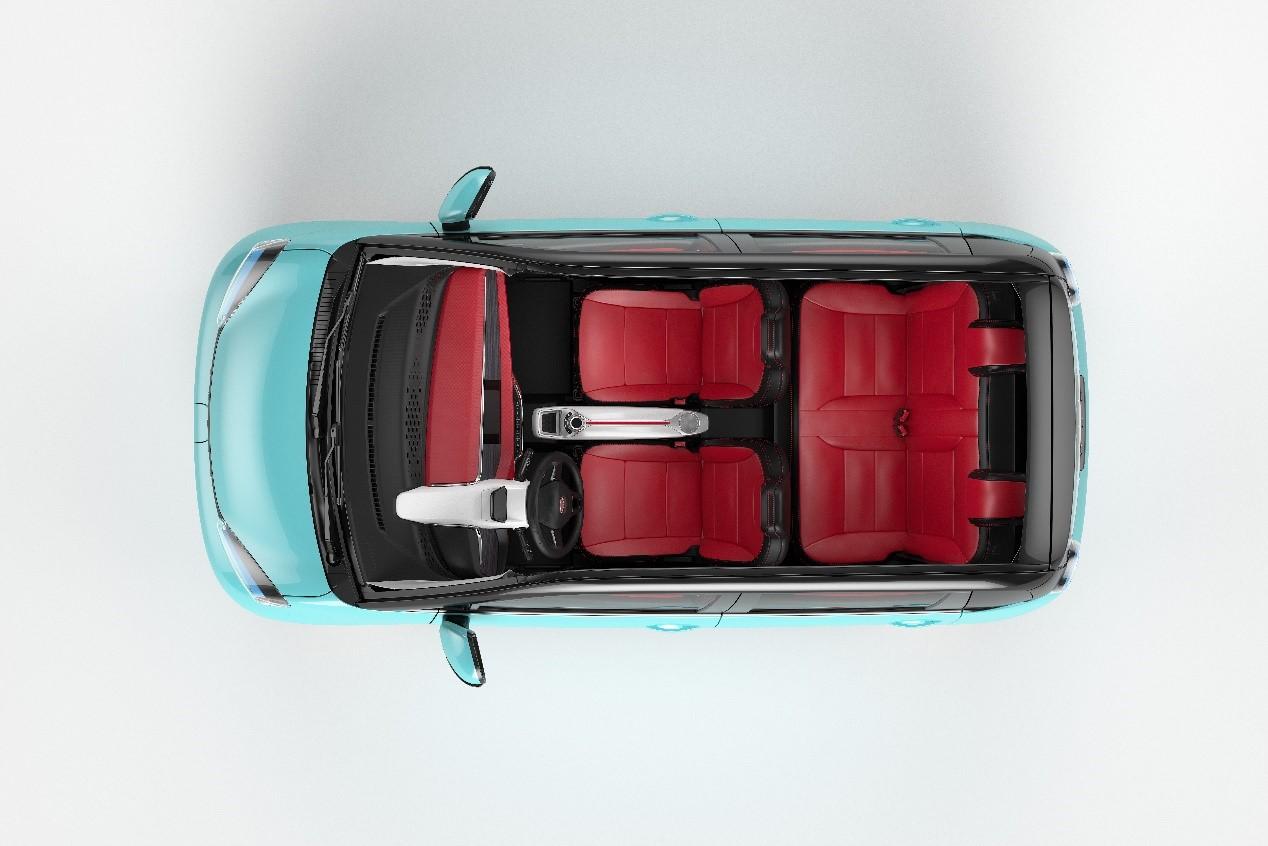 Most of the users who buy small new energy passenger vehicles are young consumers or young ordinary families. They may be in order to cope with the policy of driving restrictions and license restrictions and improve the convenience of travel; Or in order to pursue the quality improvement brought by car life, but at the same time they have a limited budget, and 50,000 is their most ideal price.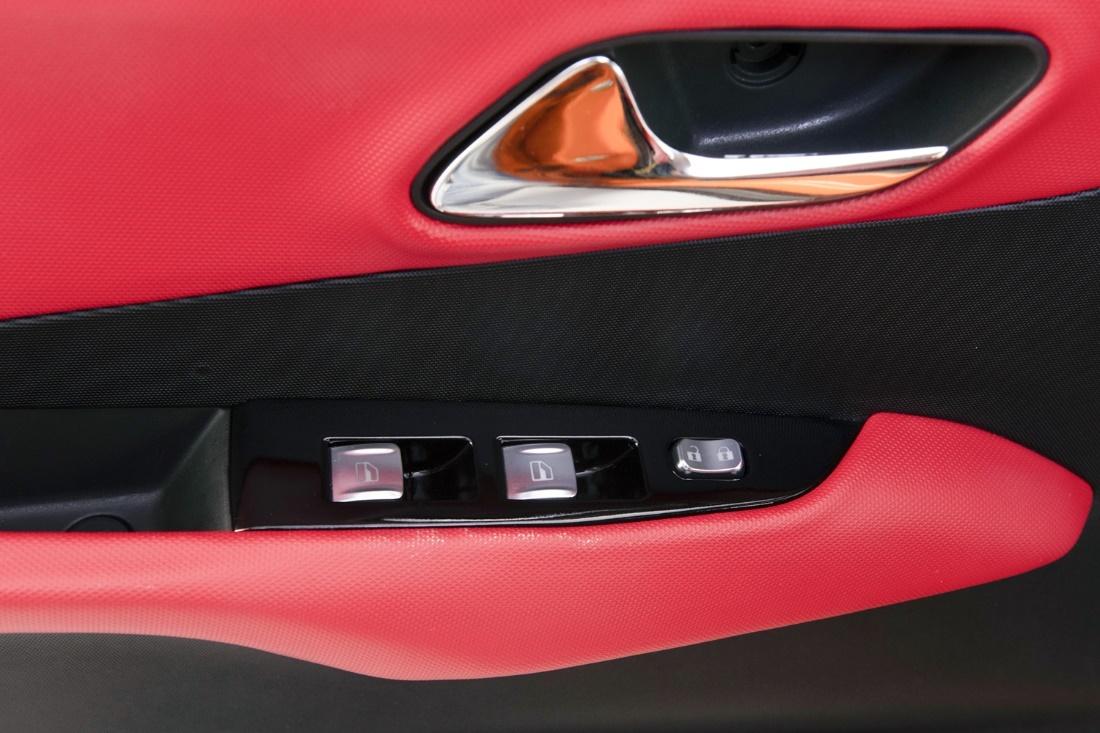 Punk cars are here to meet this large group, so in terms of products, the punk "Domela" series closely follows the trend and fully meets the preferences of young groups. At the same time, marketing can not be left behind, it is reported that the punk duoduo listing conference on September 12 will release "trend, coldplay, explosive change, rock, fashion, young" and other attribute keywords, better reflect the "punk tide" attribute, so that the image of the punk brand is closer to young people.
With the continuous improvement of market and consumer recognition, punk cars may have the potential to become a dark horse in the field of pure electric new energy, and with the national launch of punk Duoduo, punk cars will form a dual product sales camp and complementary advantages, which can further meet the differentiated car purchase needs of different consumer groups.