On October 10th, the community health knowledge lecture held by Qilu Evening News Qilu One Point and Herbalife (China) Health Products Co., Ltd. Shandong Branch came to Vanke Jade Home, which has a beautiful environment and convenient life.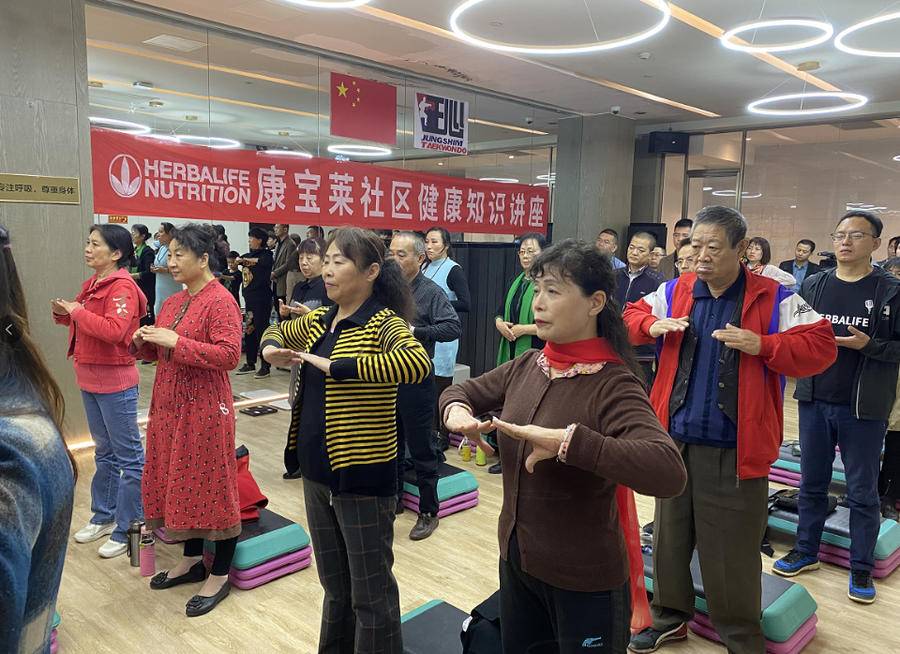 Since the epidemic in 2020, national health awareness has been generally improved, and the concept of nutrition + exercise has become more deeply rooted in the hearts of the people, gradually forming a national health-conscious upsurge. Qilu Evening News and Herbalife Shandong Branch jointly launched the "Happiness Knocks" into the community nutrition and safety knowledge lecture, the event specially invited Ren Tao, deputy secretary-general of the Rehabilitation Professional Committee of China Life Care Association, vice president of Jinan Health Care Industry Association, and president of Shandong Huize Medical Research Institute, combined with his years of experience in traditional Chinese medicine, to explain the topic of medicine and food homology and health preservation of traditional Chinese medicine. In the yoga studio of Feile Fitness, more than 30 residents from nearby communities participated in the event.
Ren Tao first used easy-to-understand language, starting from the daily food and living, to introduce the culture of Chinese medicine. He said that TCM regulates diseases in the balance of yin and yang, pays attention to the same origin of medicine and food, and the unity of heaven and man. People get sick many times because of imbalances in body mechanisms. For the human body, breathing is the most important, three days without water, a week without eating, but also do not endanger human life, but breathing is inseparable from us all the time. If you feel that your body is not good and your mind is not clear, you can go to the forest and the beach with a lot of negative ions for a period of time, relax and relax, and your body will restore balance and harvest health. Usually, we can also use some simple breathing and breathing exercises at home to do exercise, enhance cardiopulmonary function, maintain liver and kidney, and achieve the effect of dispelling diseases and strengthening the body. Afterwards, everyone stood up, under the demonstration and leadership of Dean Ren, practiced abdominal breathing, and knee shaking exercises, and after a simple set of movement exercises, everyone obviously felt refreshed, stretched limbs, and was happy, saying that they would practice often after returning home, and recommend it to relatives and friends to benefit more people.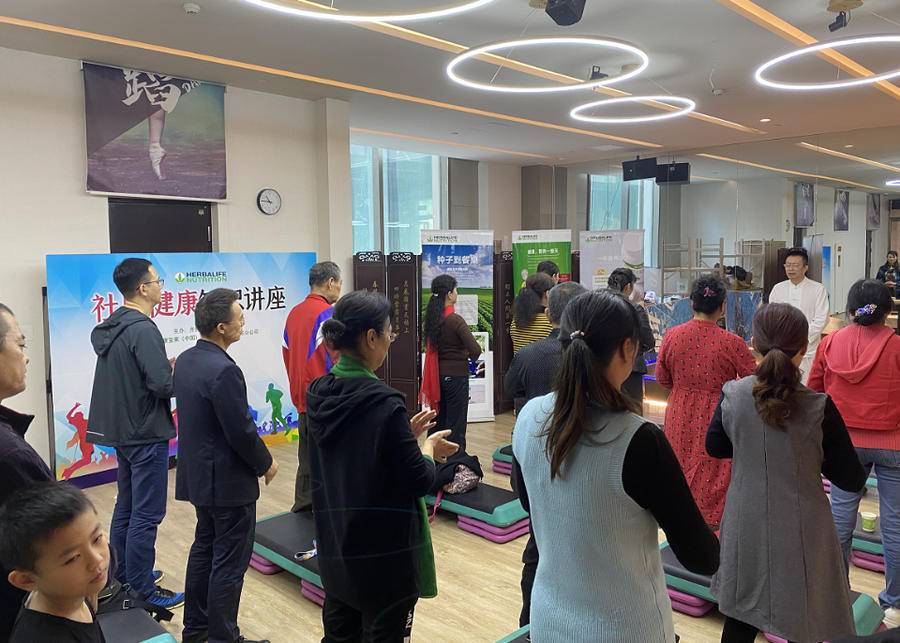 Ren Tao also cited common diseases such as cold and cold, abdominal pain, qi and blood nourishment, and dry stool, and how to treat serious diseases with small money through seemingly ordinary ingredients in the kitchen. Such as early wind and cold, you can drink boiled green onion and ginger water to effectively relieve symptoms, and ladies often drink He Huanhuan, rose, longan meat, goji berry soaked water, can play a role in tonifying blood and beauty, many people will have general weakness, waist and knee soreness, pain symptoms, which is often caused by kidney function problems, to replenish qi and kidney dietary therapy, fundamentally relieve the root of the disease. These very down-to-earth explanations make everyone listen to the mouth, it turns out that the seemingly ordinary ingredients around them can play a great role in health preservation through scientific proportions and eating methods. His wonderful speech won a round of applause from everyone.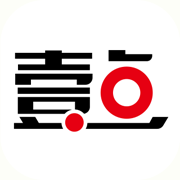 After the speech, Herbalife volunteers provided a variety of nutritious and healthy drinks prepared on the spot for the guests, and everyone exchanged health and wellness experiences while tasting them. Volunteers also measure body fat percentage for free, and give guidance on fitness and diet. Through this activity, residents learned health preservation knowledge, tasted delicious healthy food, and received love and environmental protection shopping bags and tea gift bags from the organizers.
The event was also strongly supported by Herbalife. Herbalife, a world-renowned nutrition company, has a long history of reaching out to the community to provide one-on-one coaching to encourage consumers to embrace a healthier, more active lifestyle.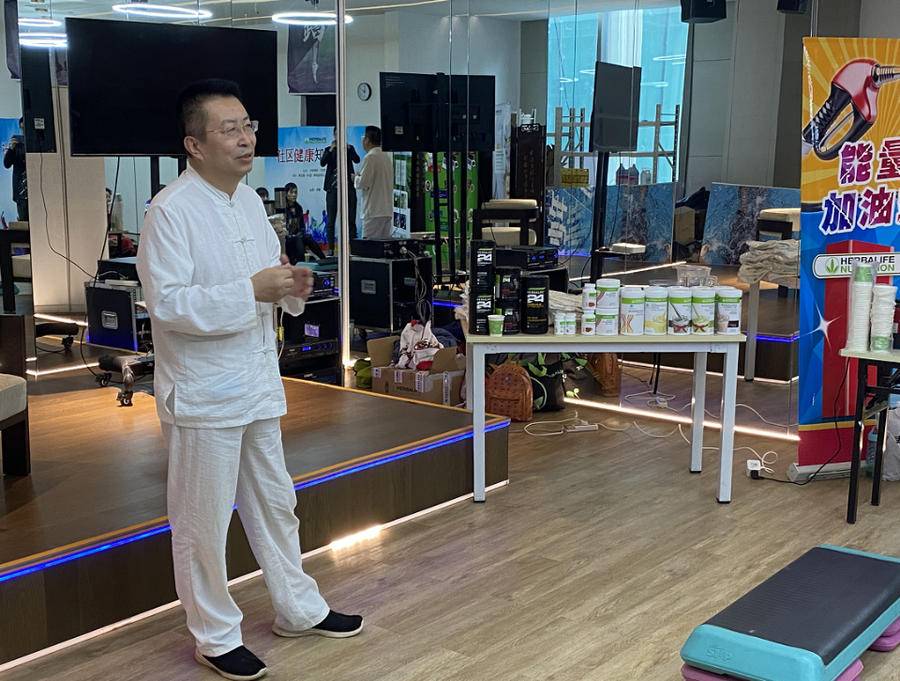 As a global nutrition company with more than 40 years of development history, Herbalife has been deeply engaged in the field of nutrition and health for many years, and the company will give full play to its global experience and professional advantages in the field of nutrition and health, continue to provide Chinese consumers with safe and reliable high-quality nutritional products and services based on science and technology, while continuing to deepen its long-term commitment to the Chinese market, actively practicing corporate social responsibility, helping to promote the health upgrade of the whole people, and contributing to the realization of the development goals of "Healthy China 2030".
Find reporters, ask for reports, ask for help, download the "Qilu One Point" APP or search for the WeChat mini program "One Point Information Station" in major application markets, and more than 600 mainstream media reporters in the province are waiting for you to report online!